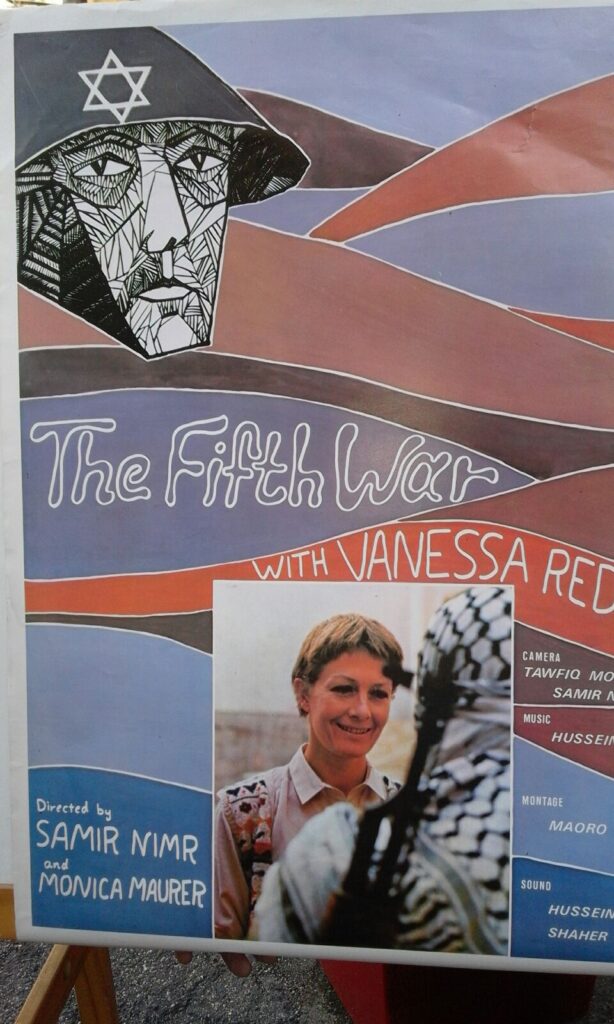 The Fifth War
Al Harb Al Kamisah
Fronted by Vanessa Redgrave and narrated entirely in English, The Fifth War gives a visceral account of the 1978 'Litani Operation', in which Israeli forces invaded south Lebanon aiming to eradicate the PLO.
Programmer's Note

A war documentary that stands as an example of both the possibilities of international solidarity and also its dangers. Co-directed by an Iraqi and German filmmaker and starring a British actress, its proximity to the violence of the Litani Operation resulted in the loss of two of its members during filming. —Jemma Desai
Director Biographies

Monica Maurer (Germany) is an independent filmmaker. Maurer originally studied Sociology and Communication Sciences in Munich and Berlin at University. She later worked as a journalist for several newspapers in Germany and for the US-based radical magazine "Ramparts". Maurer has been making films since the 60s. Between 1977 and 1982 she made films in cooperation with the Palestinian Cinema Institution and the Information Department of the PRCS. Currently she is working on digitising her film archive and on a film project-in-progress entitled SHOOTING REVOLUTION. She is also a member of the Board of Archive of the Working Class Movement (AAMOD).
Director Filmographies

Palestine in Flames (1988/89), Listen! (1985), War Lab (1984), Why? (1982), ASHBAL-Pulse of Life (1981), YOM AL ARD (1981), Born out of Death (1981), The Fifth War (1980), Children of Palestine (1979), Palestine Red Crescent (1978)