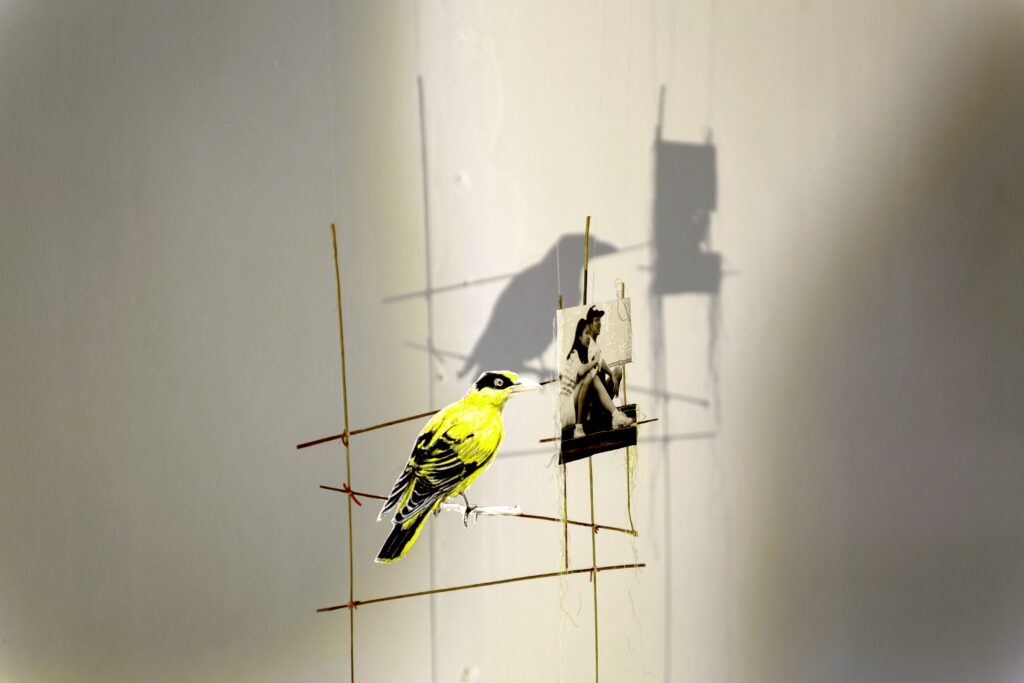 The Migrant Ecologies Project, Two Installations
The Migrant Ecologies Project is a collaborative project that brings together various art practice-led inquiries into questions of culture and nature in Southeast Asia. Animistic Apparatus presents two installations—Railtrack Songmaps and Teak Road—from the Singaporean project.
Programmer's Note

Railtrack Songmaps is a multimedia assemblage of relations between people and birds along the rail-tracks at Tanglin Halt, a historic quar­ter of urban Singapore undergoing social and environmental change. This iteration releases the stories, bird calls and Malay pantun poetry into Berwick's old jail cells.

Teak Road contains hand-animated print-fragments of a teak bed found in a Singapore junk store. A project on memories of wood, trees and people, the film traces material, genetic, historic and poetic journeys of this bed to the site of the original tree through DNA tracking technology.