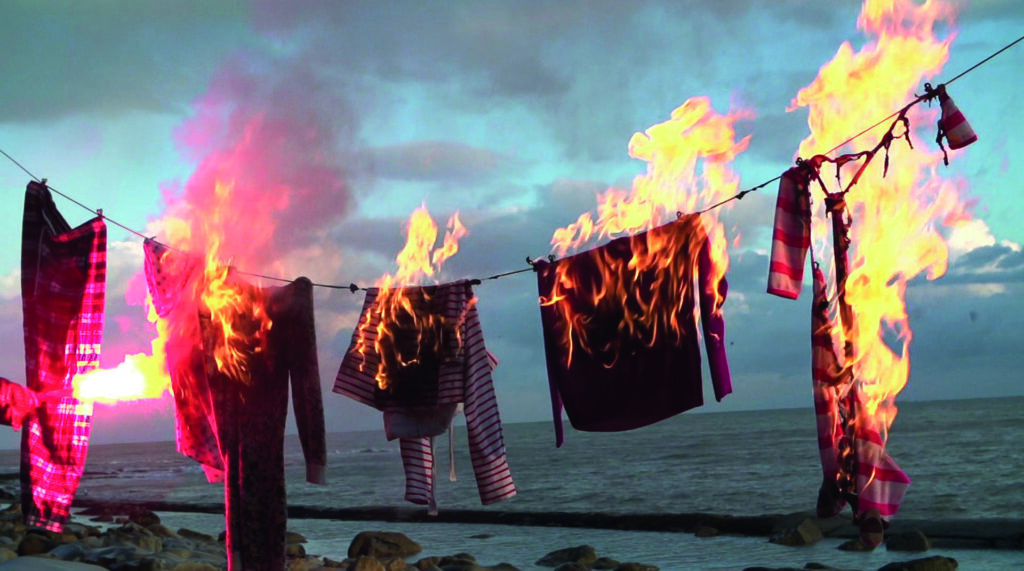 The Raft of Medusa
As the water level rises by an isolated lakeside farm, so do suspicion and desperation of the
trio who find themselves stranded there.
Programmer's Note

The Raft of Medusa is a dream-like collage
of visuals set to the soundtrack of a Simon Armitage radio drama based on a never realised screenplay by Derek Jarman, with whom Heslop was a close associate and
cameraman. Jarman's screenplay itself was inspired by Theodore Gericault's painting by the same name.
Director Filmography

Frank, 2012

Queen: Made in Heaven, 1997

Floating, 1991

Wrote for Luck, music video for the Happy Mondays, 1988

Life is Life, music video for Laibach, 1987

The Queen is Dead, music video for The Smiths, 1984