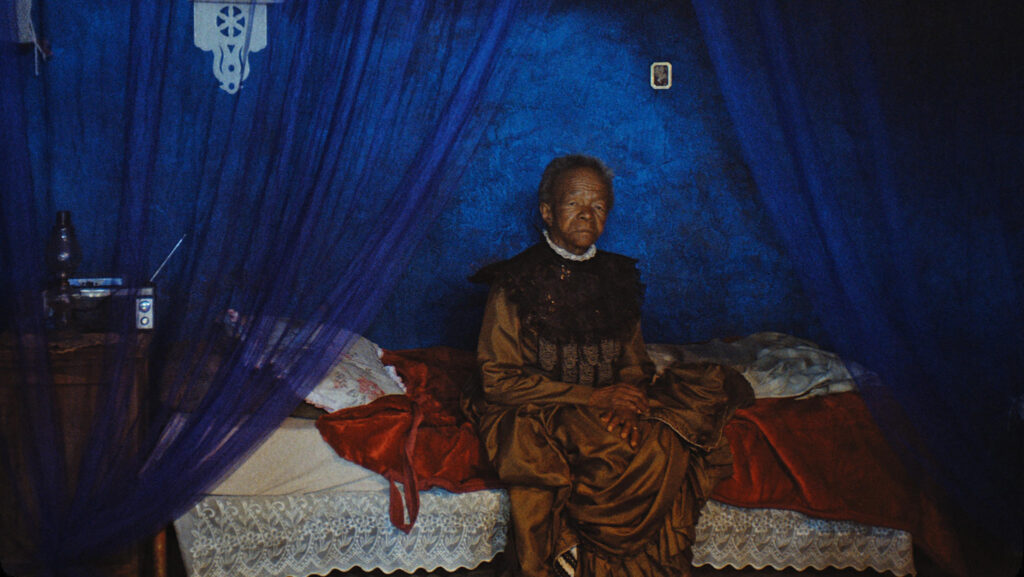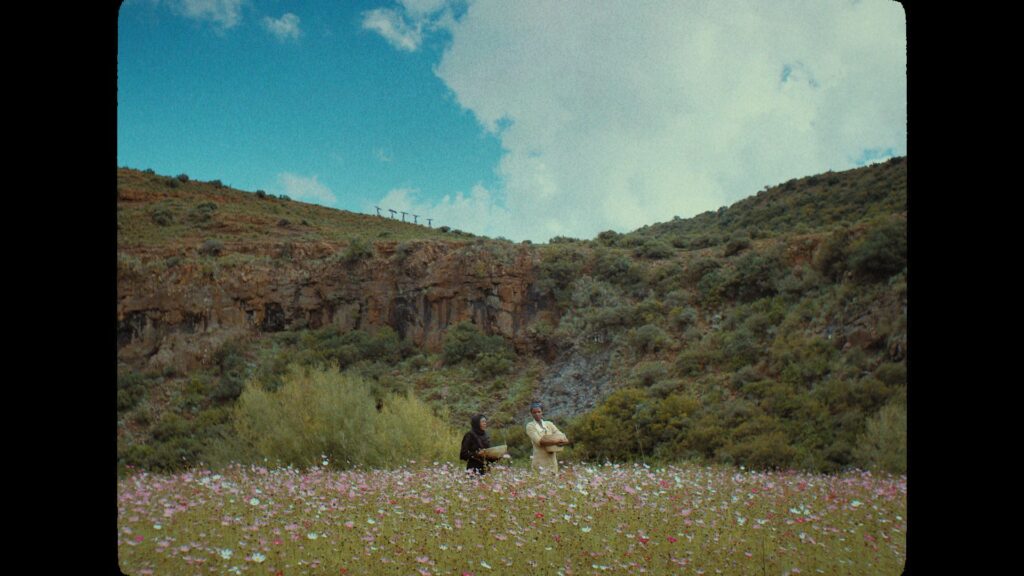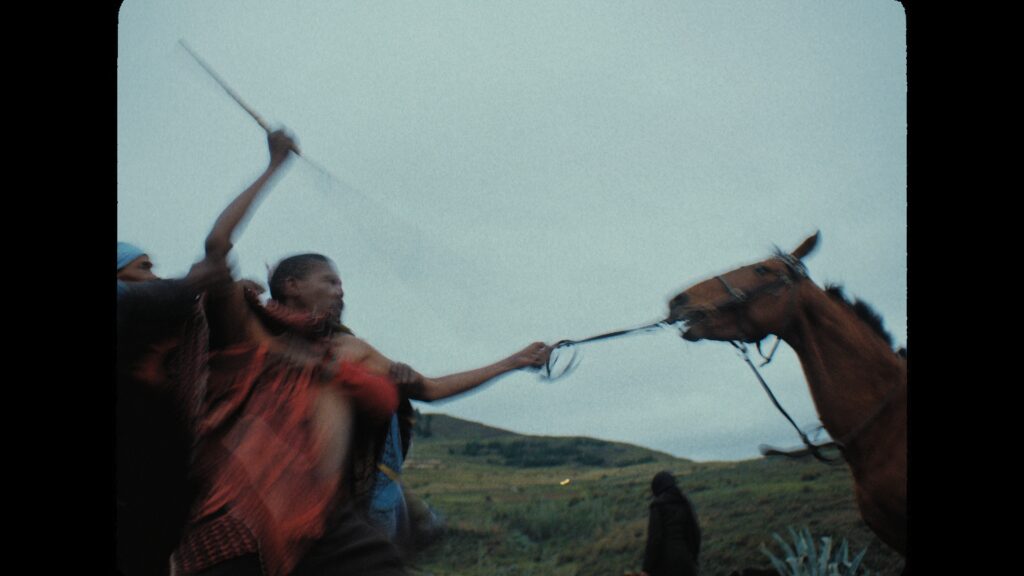 This Is Not a Burial, It's a Resurrection
Following the death of her only surviving relative, an elderly woman begins to make plans for her own funeral. Resistance and resentment build as her determination to be laid to rest in her ancestral home is disrupted by government plans to build a reservoir on the land.
Programmer's Note

After the death of her son—her only surviving relative—an elderly woman reckons with her own sense of mortality. A story of community struggle begins to unfold as a government decision to build a reservoir interferes with the woman's plan for her own burial. Set in a small village in the mountainous regions of Lesotho, Jeremiah Lemohang Mosese's sophomore feature carefully grapples with the politics of land in contemporary nation states. Told through the lens of legend, the film illuminates the tension between ancestral land and modernity.

In this film, the spiritual world is entangled with the living and the presence of generations of ancestors are felt throughout. It is an enquiry into ecology, spirituality and indigenous relationships to land, life and bodies. In this rural mountain village, the community's way of life feels at odds with the promise of resettlement that is being sold to them. Interior shots of the protagonist's house in deep blues and red contrast with the pastel colours of the landscape in a country that has rarely been depicted on film.

Threads of collective responsibility and community empowerment are interwoven throughout the film, revealing a constant tension between the present and tradition. In a key scene, the Chief of the village notes, "every time I say the word progress my tongue rolls backwards. I can't get myself to spit it out"—highlighting the village's difficultly accepting a decision that was made on their behalf by people outside of their community. The resilient spirit of the elderly woman named Mantoa (played by Veteran South African actress Mary Twala Mhlongo), drives the film until its end—the final scene cements the woman's legendary status. —Myriam Mouflih
Director Biography

Lemohang Jeremiah Mosese (1980, Lesotho) is a self-taught filmmaker and visual artist based in Berlin. His film Mother, I am Suffocating. This is My Last Film About You, premiered in the Berlinale Forum in 2019 and was selected for Final Cut in Venice in 2018, where it won six awards. Mosese was one of three filmmakers selected for Biennale College Cinema and recently awarded the World Cinema Dramatic Special Jury Award for Visionary Filmmaking at Sundance. Mosese is an alumnus of the Berlinale Talents (2011), Focus Features Africa First (2012), Realness African Screenwriting Residency (2017) and Cinefondation's L'Atelier (2019).
Director Filmography

This Is Not a Burial, It's a Resurrection (2019), Mother, I Am Suffocating. This Is My Last Film About You. (2019), Behemoth: Or the Game of God (2016), Mosonngoa (2014), For Those Whose God Is Dead (2013)