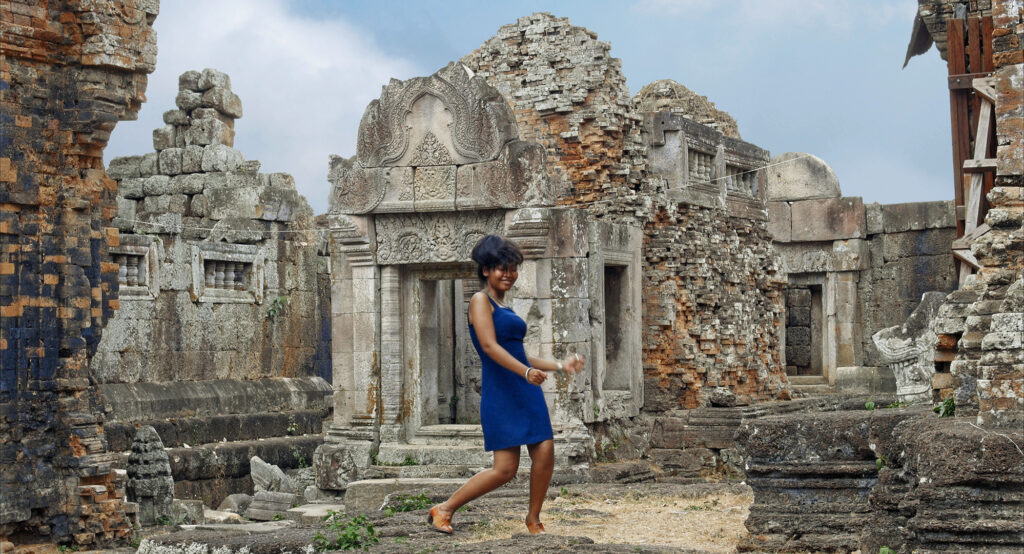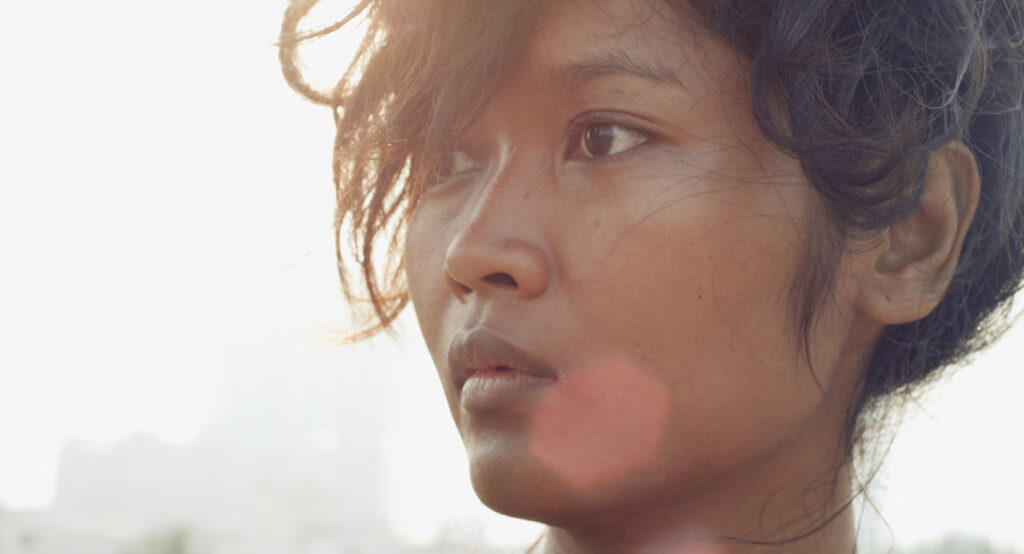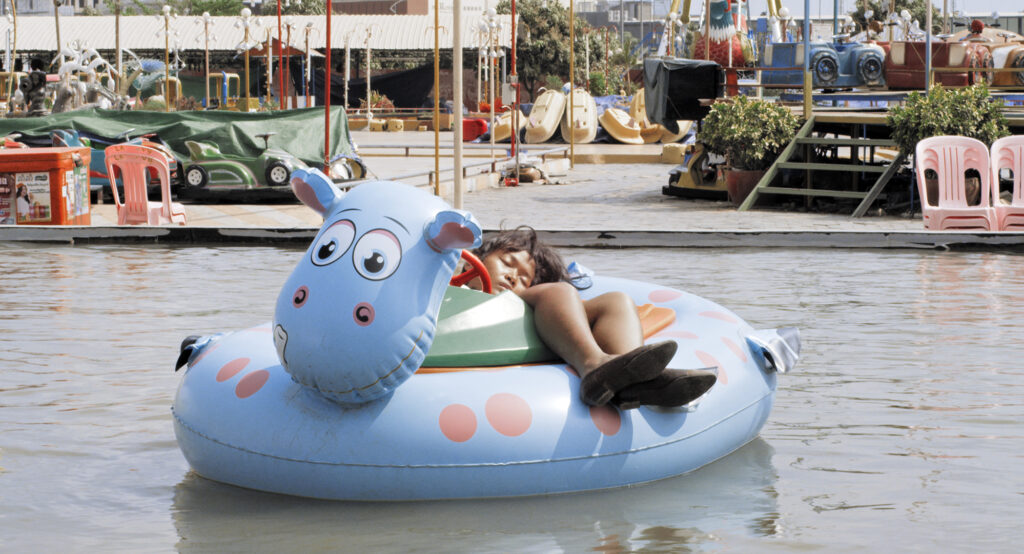 Turn Left, Turn Right
បត់ឆ្វេងបត់ស្តាំ
Turn Left, Turn Right is a narrative feature following Kanitha (played by artist/filmmaker Kanitha Tith), a free-spirited young woman in Phnom Penh who doesn't conform to society's (and her mother's) expectations. Easily prone to daydreams, Kanitha floats by working at a rock club and at a hotel, riding her motorbike across the city and generally being restless, unsettled and at times self-sabotaging. But this lifestyle is increasingly out of step not only with her mother's demands, but also with her father's deteriorating health. When she needs to step in and care for him, engaging with dreams might provide a potential solution to his suffering.
Programmer's Note

Structured as an album, Turn Left, Turn Right introduces different scenes as "tracks": with corresponding music setting the tone and atmosphere for what's to come. The short feature is varied in emotion and texture, at times joyous and filled with revelry while in other moments minor-key and challenging. Douglas Seok presents Kanitha as a character capable of great depth and transformation, but also as someone whose innate qualities—some of which might read as negative—provide redemption in the end. The exquisite cinematography by Steve Chen (Anti-Archive co-founder and director of Dream Land, 2015) is shaped by Seok's vision, as he himself has worked as a cinematographer on Anti-Archive films such as California Dreaming and White Building. Turn Left, Turn Right marries its formal/conceptual sensibility with a strong narrative and complex emotional palette, resulting in a work of nuance, invention and beauty. —Herb Shellenberger
Director Biography

Douglas Seok (Chicago, 1983) is a filmmaker and cinematographer based in Seoul, South Korea. He has a master's in digital cinema from Chicago's DePaul University. He worked as Lee Isaac Chung's assistant director for Lucky Life (2010) and Abigail Harm (2012). In 2015, he was the director of photography for Steve Chen's Dream Land. All three films were presented in the Onde section of the Torino Film Festival. Turn Left Turn Right is his first feature. Recently, Seok worked as the assistant director for Lee Isaac Chung's acclaimed Minari (2020) and as the cinematographer for Kavich Neang's White Building (2021).
Director Filmography

Sand in Her Hands (2021), Turn Left Turn Right (2016)