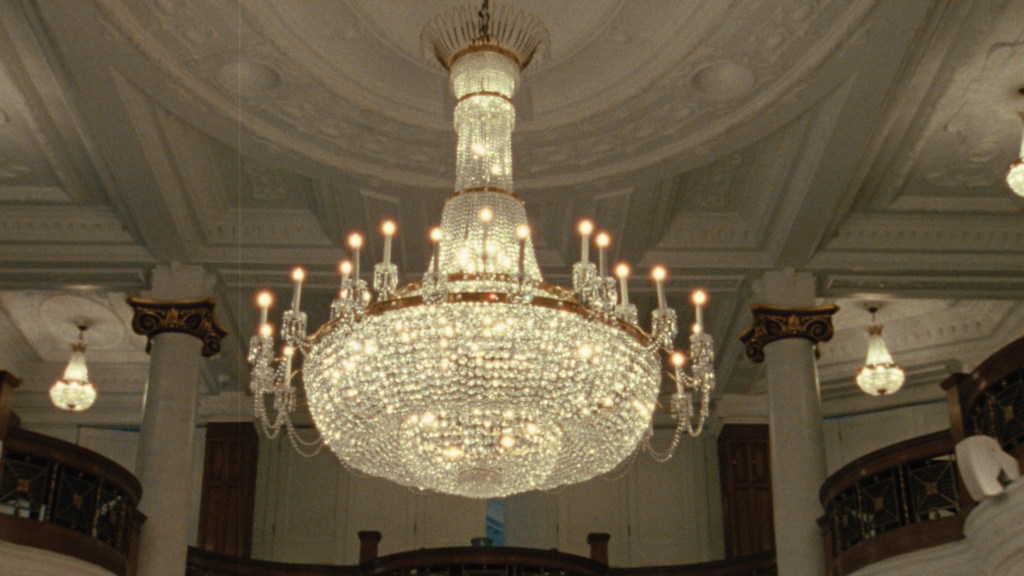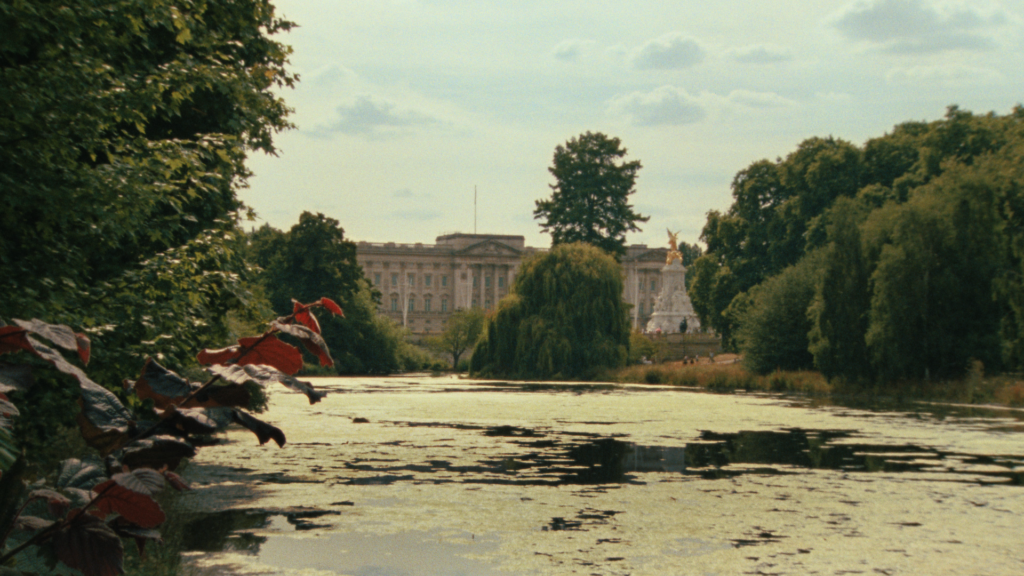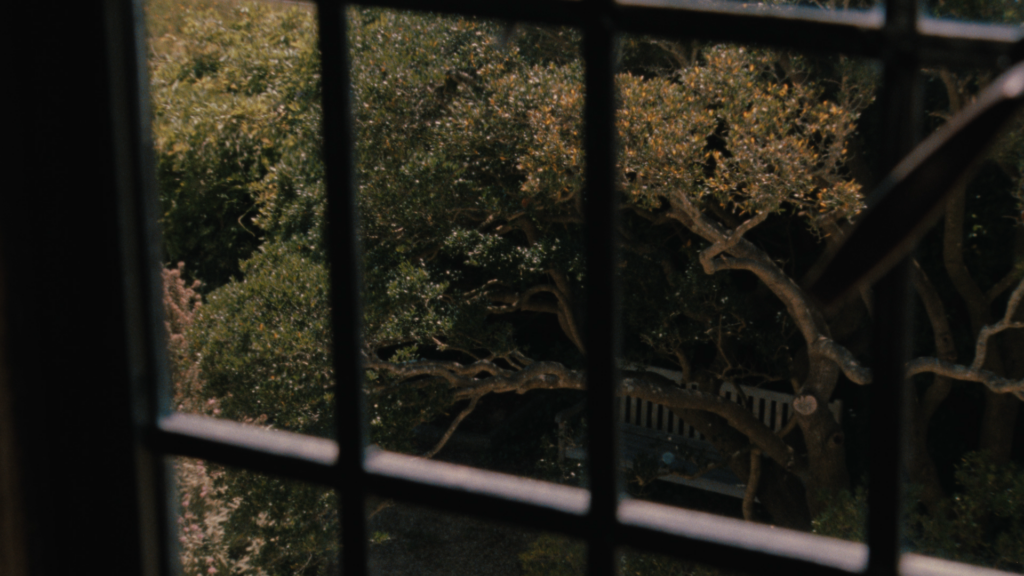 Ungentle
John le Carré meets Derek Jarman in this subtle reflection on the complex relationships between the development of British espionage and male homosexuality. Based on extensive research and voiced by actor Ben Whishaw, Ungentle draws on the life stories of famous historic operatives from the mid–20th century, from Anthony Blunt and Guy Burgess to Noël Coward and Hardy Amies, exploring the tensions between loyalty and lust that ran parallel in the lives of spies and gay men.
Programmer's Note

A collaboration between writer Huw Lemmey (of utopian drivel and Bad Gays) and BFMAF alumni Onyeka Igwe, Ungentle was commissioned by Studio Voltaire and stemmed from a walking tour led by Lemmey looking at sites linked to spying around South London. Ben Whishaw, known for his indelibly British roles such as Q in the James Bond franchise and as the voice of the seemingly deified Paddington Bear, is our anonymous narrator who talks us through the various chapters of his twinned lives of espionage and homosexuality. Vivid stories of intimacy and surveillance sit atop gorgeously filmed tableaus of luscious countryside, busy Central London streets and nighttime cruising zones to paint a confessional portrait of the type of man used to keeping professional and personal secrets.

~ Dan Guthrie
Director Biographies

Huw Lemmey is an artist and writer. He has published the novels Unknown Language (2020), Red Tory: My Corbyn Chemsex Hell (2019) and Chubz: The Demonization of My Working Arse (2015). With Ben Miller, he hosts the highly-successful podcast, Bad Gays, 'about evil and complicated queers in history'. Their book, Bad Gays: A Homosexual History was recently published by Verso Books. Lemmey writes on digital culture, sexuality and politics for publications including Architectural Review, Icon, Art Monthly, L'Uomo Vogue, The Guardian and The White Review, among others. Ungentle was developed directly from a walking tour by Lemmey, commissioned by Studio Voltaire in 2018 as part of the offsite project Rainbow Aphorisms.

Onyeka Igwe lives and works in London. Her work has been presented in solo exhibitions and screenings including at The High Line, New York; LUX, London; Mercer Union, Toronto; and Jerwood Arts, London. Her video works have been screened at institutions and festivals including KW Institute for Contemporary Art, Berlin; London Film Festival; Rotterdam International Film Festival; CC Matienzo, Buenos Aires; Smithsonian African American Film Festival; ICA, London; and Edinburgh Artist Moving Image. She has been featured in major international presentations including the Dhaka Art Summit and Berlin Biennale. She was recently nominated for the 2022 Jarman Award; the MaxMara Artist Prize for Women 22-24; and awarded the 2020 Arts Foundation Futures Award for Experimental Short Film and the 2019 Berwick New Cinema Award.
Director Filmographies

Huw Lemmey:

Ungentle (2022) in collaboration with Onyeka Igwe

Onyeka Igwe:

The Miracle on George Green (2022), a so-called archive (2020), No Archive Can Restore You (2020), the names have changed, including my own and truths have been altered (2019), No Dance, No Palaver (2017-2018), Corrections (2018) with Aliya Pabani, Sung (2018), We Need New Names (2015)