Children and Young People
BFMAF presents a number of projects with, by and for young people. This includes Kaleidoscope, a drop-in bean bag cinema with hands-on making activity for families, a programme of screenings for school groups and work by young artists from Berwick Youth Project.
Working with moving image collective Film Bee and experimenting with a sequence of Bernadette Mayer's surrealist writing exercises, Berwick Youth Project have created an uncanny computer game character, an existentialist chicken piece from a 20 nugget share box. This lo-fi film reflects the group's close reading of screencasts of popular video game intros uploaded to Youtube. The work will be available to view during the Festival at the Visitor Centre and on the BFMAF YouTube channel from Thursday 19 September.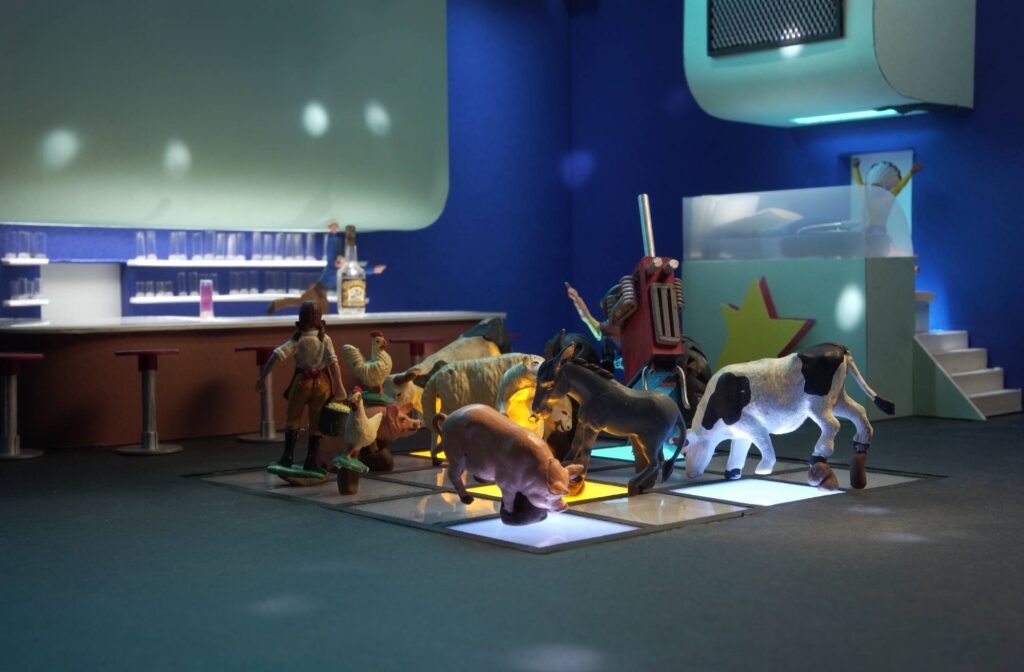 Join Cowboy and Indian on their misadventures to the centre of the earth!
A Town Called Panic will be screened after school on Thursday at Kaleidoscope (59 Marygate). Places are free but should be booked via bfmaf.org or the Maltings Box Office.
Secondary Schools are invited to bring students to watch a dedicated screening of short films from our Fantastika series, introduced by BFMAF Associate Programmer Herb Shellenberger.
Kaleidoscope is a beanbag cinema presenting a rolling programme of animated films from Cinekid Festival Amsterdam. Hands-on making activities will be led by artists Katie Chappell and Chloe Smith. Children must be accompanied by an adult at all times.