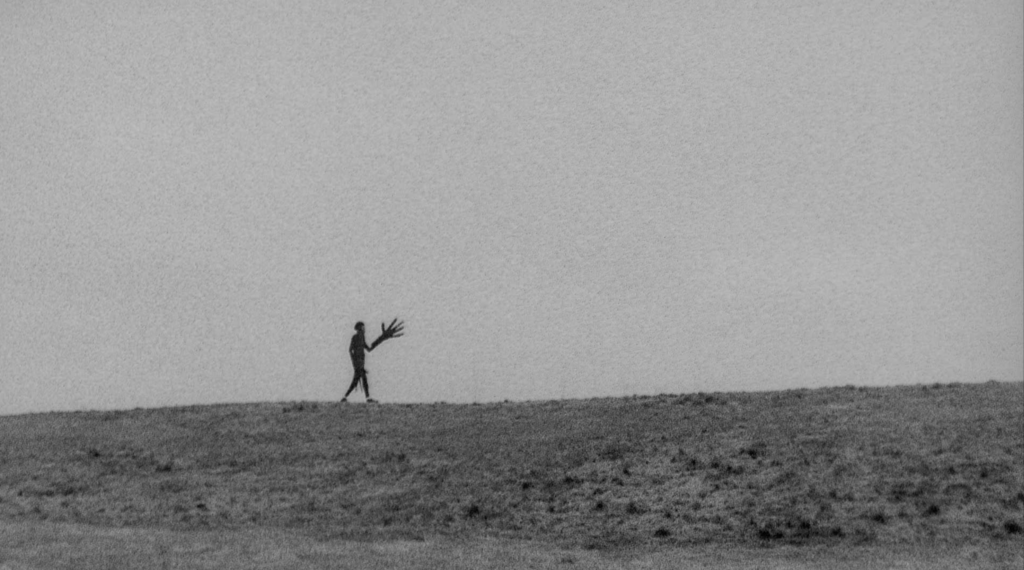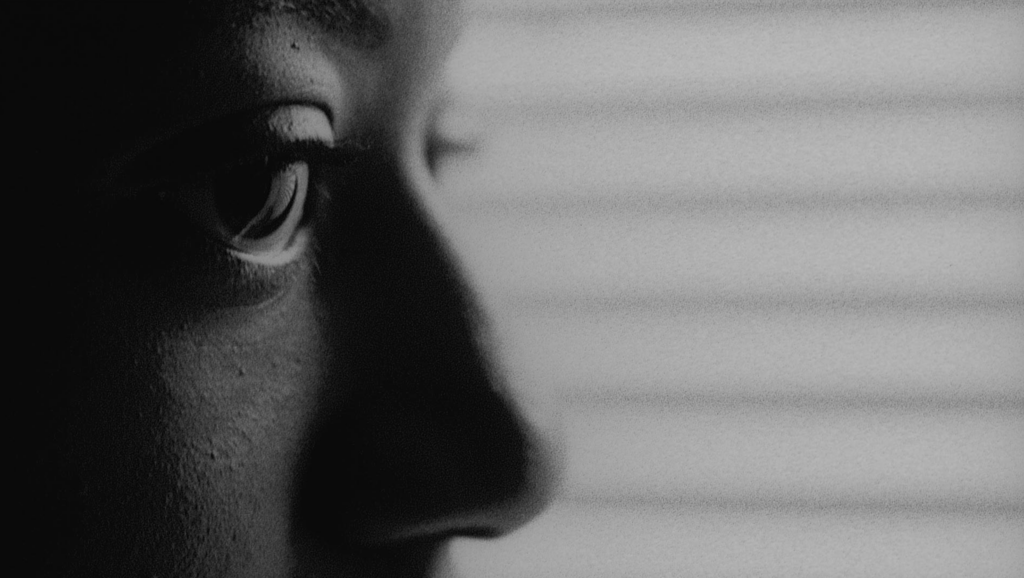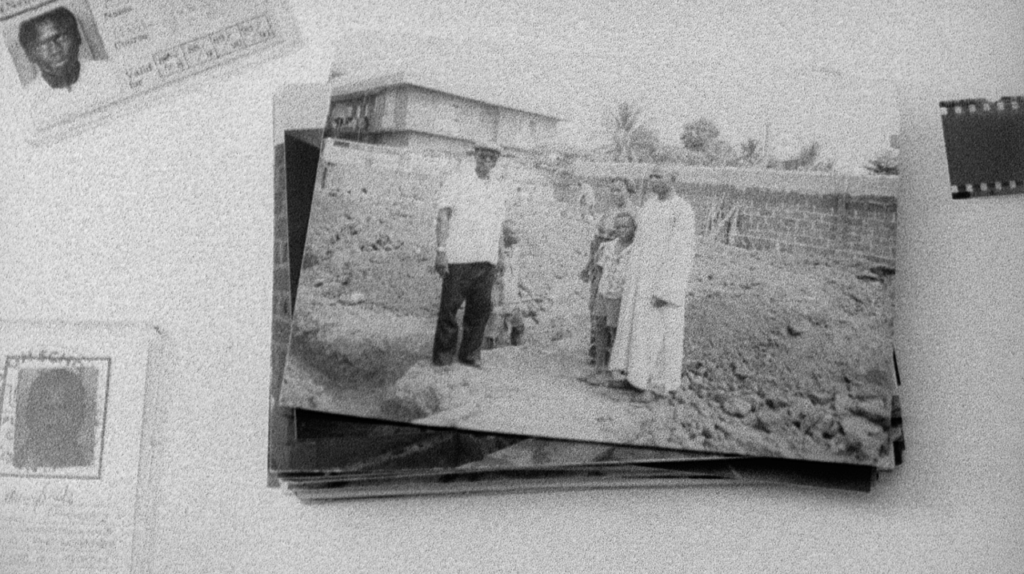 A is for Artist
Following a tragedy, a young woman assembles photos from her father's archive to encourage the pursuit of being an artist. —Ayo Akingbade
A is for Artist begins with scenes of Akingbade in her home, as the artist looks through a pile of photos from her father. The meditative, ambient soundtrack gives a sense of reflection, and suggests the presence of grief.
The film considers what being an artist means for Akingbade: being part of a lineage of images and movement. She is situated as a daughter, connected to the stories of her father in the past, which shape her in the present.
As she leaves the flat she begins to walk, with a heavy heart, perhaps, but focused and determined. Citing a 70's performance by Chilean-American artist Sylvia Palacios Whitman, Akingbade crosses Mabley Green in Hackney wearing strange giant hands: extending her self into the space around her, reaching out and forward. This is Akingbade's own archive. Her position as an artist is inseparable from her family history, as well as to the spaces she walks through. The walking connects the artist with the city, with the urban spaces she is lyrically committed to: the site of her practice as a filmmaker. She moves at her own pace, holding her own optimism. A snippet of a telephone call with her father is a message of reassurance, and a reminder to stay focused.
Walking as process; walking as care; walking as bond. Perhaps alluding to the journey of her father before her, and to movement between generations and between places. The poetic observance of everyday city life as meditation on familial connection across geographical locations is reminiscent, in part, of Chantal Akerman's 1977 film News From Home. Yet A for Artist is very much Akingbade's own. The places in her father's photographs and the places she herself moves through (and makes her own images of) combine in this filmic expression of psychogeography: the way geographical landscapes shape emotions.
In the final shot, Akingbade holds the gaze of the camera, finally raising her hand to her face in a gesture that reads as both a salute—a tribute of admiration to her father—and a movement to focus her eyes on what is ahead. —Christina Demetriou
Director Biography
Ayo Akingbade (UK) is an artist and film director based in London. Her works draw on notions of urbanism, power and stance. Her 2016 film Tower XYZ received a Special Mention Award at International Short Film Festival Oberhausen and won the inaugural Sonja Savić Award at Alternative Film/Video Festival (Belgrade). She is a recipient of the Sundance Ignite Fellowship and exhibited in 'New Contemporaries'. Akingbade is a graduate of London College of Communication and is currently studying at Royal Academy Schools.
Director Filmography
Claudette's Star (2019), So They Say (2019), Dear Babylon (2019), A is for Artist (2018), Street 66 (2018), Tower XYZ (2016), In Ur Eye (2015)