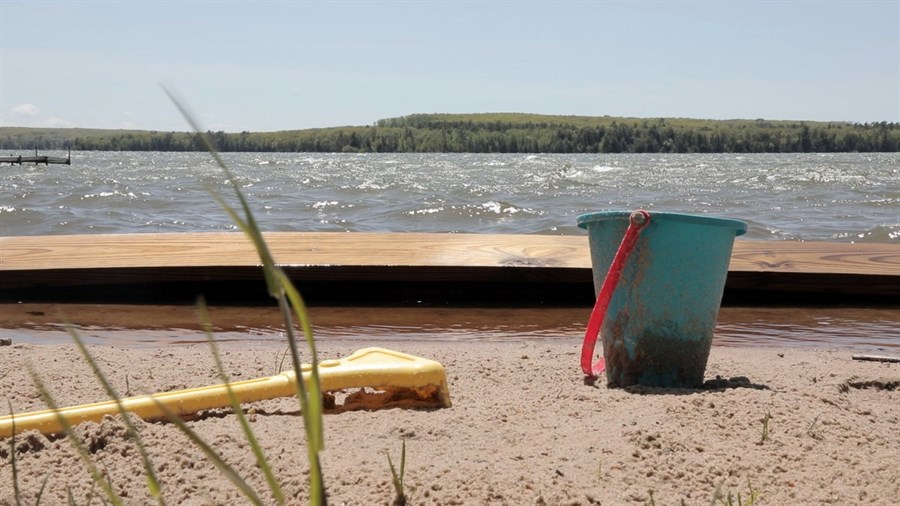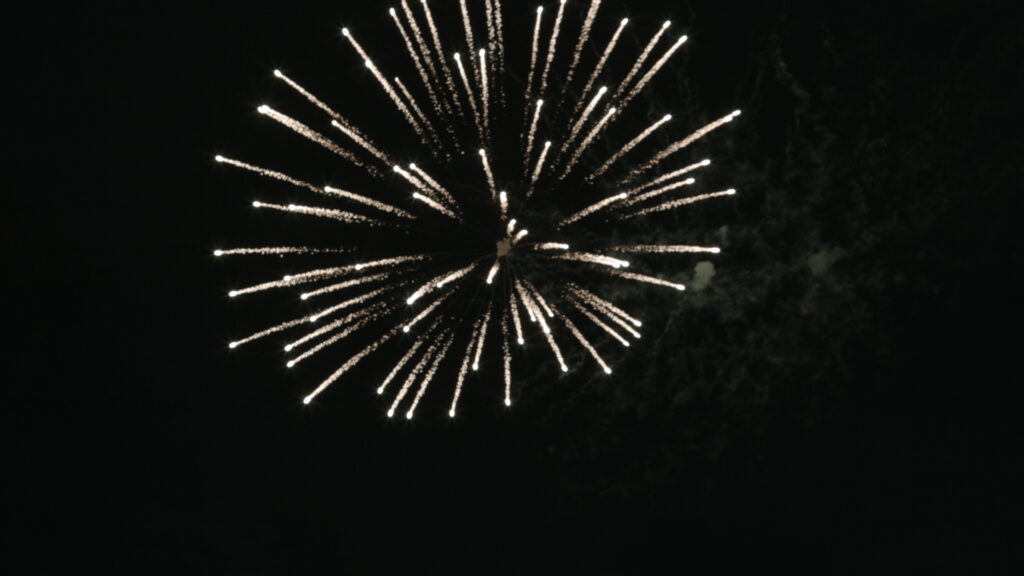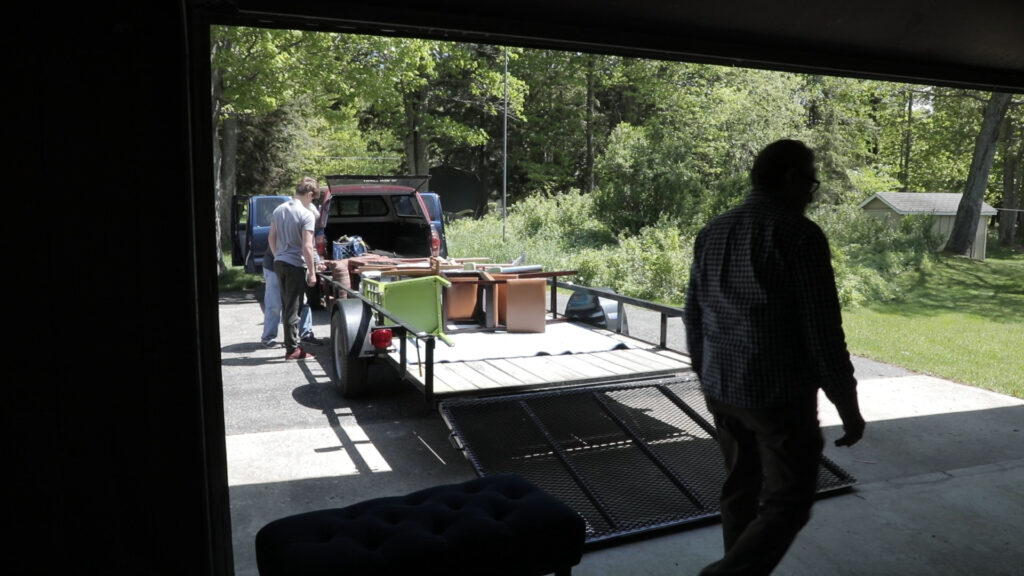 At the River
It is the 4th of July in rural middle America and the water levels are rising. The filmmaker's religious family stage a half-hearted intervention with their adult child.
Programmer's Note

The filmmaker follows his father through the woods as he describes the growth and life force of the forest. The singular solitude of the forest is disrupted by the familial chaos of the domestic space, where food is being prepared. While hamburgers sizzle, the family fight about money, alcohol use, and skirt around an unspoken criminal charge, all while several small children zone out the arguments by gazing out windows or watching phones. Between arguments and meal prep, the family load possessions into a truck. Seemingly preparing for the unknown as the water levels rise and a storm rolls in, there is a tension between what is spoken and what is unspoken. The unspoken looms like its own force of nature, here, where the sky still holds wonder on the fourth of July in middle America.
Director Biography

Angelo Madsen Minax is a director based between New York and Vermont. He received a BFA from the School of the Art Institute of Chicago in 2005. His filmography spans documentary and hybrid filmmaking formats, narrative cinema, experimental and essay film. His prolific practice transgresses form, style and narrative to explore queer and trans intimacies, chosen and biological structures of kinship, cosmic, natural, and technological phenomena. His works have been screened and exhibited at the European Media Arts Festival (Osnabrück), Kurzfilm Festival Hamburg, Ann Arbor Film Festival, Museum of Contemporary Art (Chicago), Anthology Film Archives (New York), British Film Institute (London), Museum of Fine Arts (Houston) and REDCAT (Los Angeles). Minax is currently an Assistant Professor of Time-Based Media at the University of Vermont. His second feature documentary, North By Current (2021), is currently in production.
Director Filmography

At the River (2020), Two Steps on the Water (2019), The Eddies (2018), Because of Us (2018), The Source Is a Hole (2017), Kairos Dirt & the Errant Vacuum (2017), The Bowels of the Universe (With Shining Knees) (2016), To Summon and Chase Away (2015), Separation of the Earth (By Fire) (2015), Forward into the Afternoon (2014), My Most Handsome Monster (2014), Like Some Other Men (2013), The Year I Broke My Voice (2012), Riot Acts: Flaunting Gender Deviance in Music Performance (2010)