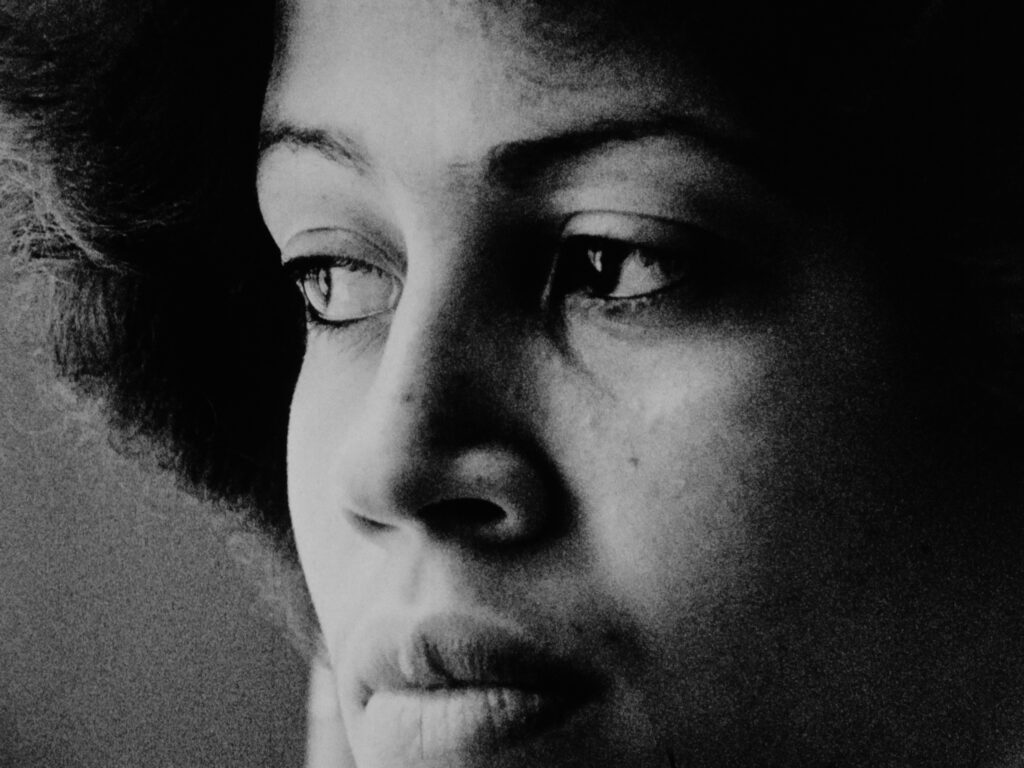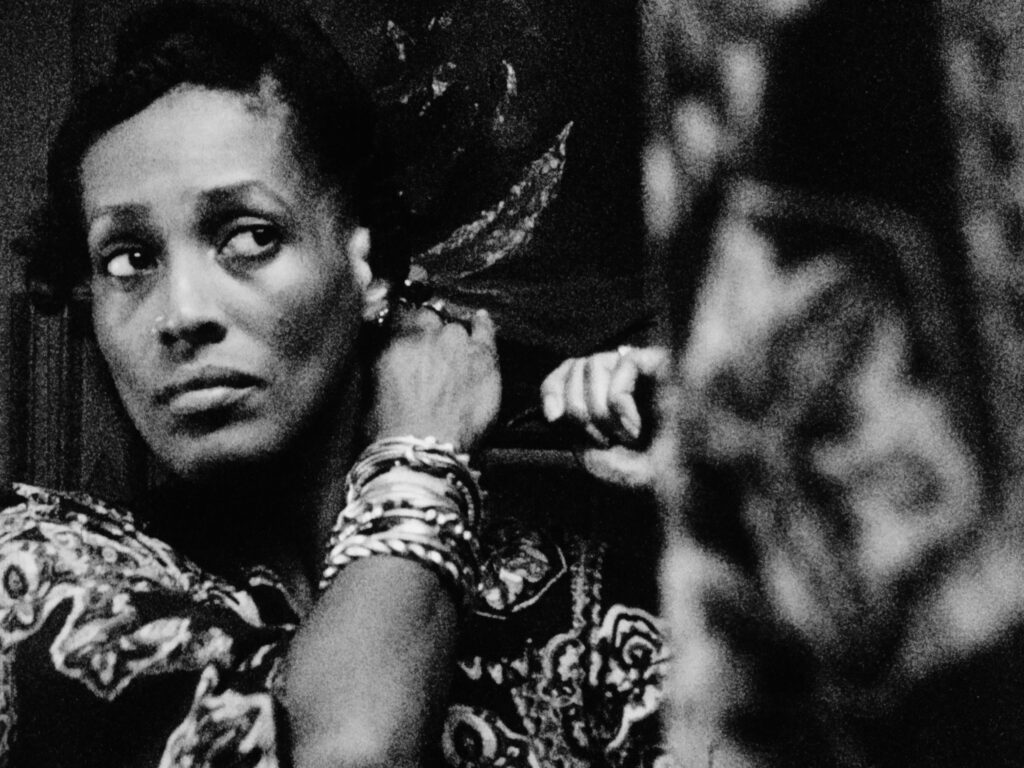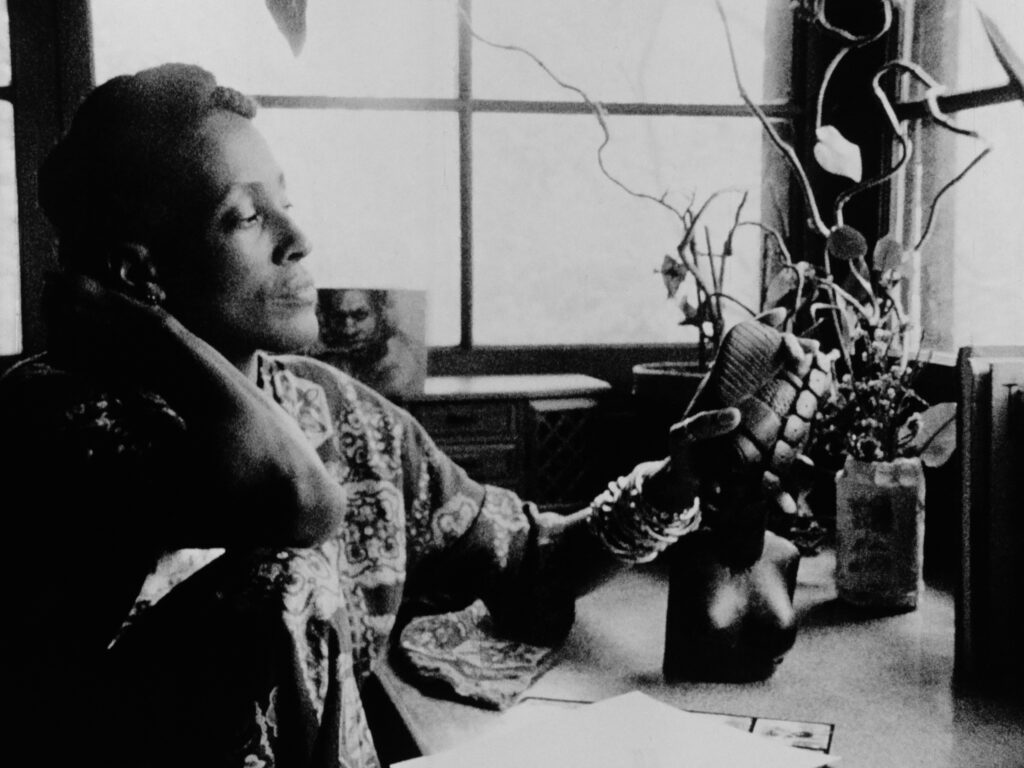 Back Inside Herself
Programmer's Note

Through simple acts like taking off her wig and kicking off her shoes, the protagonist embodies a sense of freedom. Inspired by the filmmaker's poem of the same name, a single line is repeated again and again to create a rhythmic mantra and voices become a unified chorus that soundtracks the work.

Barbara-O is perhaps most widely known for her performance in Julie Dash's film Daughters of the Dust (1991). Here she plays the titular 'herself' with a magnetism that undeniably evokes the spirit of the LA Rebellion. A wave of creativity and collaboration by Black filmmakers across the USA in the late 70s and early 80s, the LA Rebellion found new ways to reimagine and reframe Black life by putting subjectivity at the centre of their work. —Myriam Mouflih
Director Biography

S. Pearl Sharp (1942, USA) is an award-winning filmmaker, writer, activist and actress based in Los Angeles. In the 60s she studied acting in New York and attended John O. Killens' Writers Workshop at Columbia University. During her studies, she completed two volumes of poetry and her first play, The Sistuhs, in addition to forming the literary performance troupe Poets & Performers. Sharp then studied film production at Los Angeles City College. In her work, she uses the medium of film to address community issues. She is one of the co-founders of the Black Anti-Defamation Coalition, which directly challenged the entertainment industry on the Black image in the media, and edited the group's newsletter, Media Matters. Her published written works include The Evening News – Essays And Commentaries From NPR And Other Clouds, Black Women For Beginners (non-fiction) and two poetry w/jazz CDs.
Director Filmography

Blood Bank. (2021), Fertile Ground: Stories from the Watts Towers Arts Center (2005), The Healing Passage/ Voices From The Water (2004), Central Avenue Live! (1996), It's OK to Peek (1996), Picking Tribes (1988), Life Is A Saxophone (1985), Back Inside Herself (1984)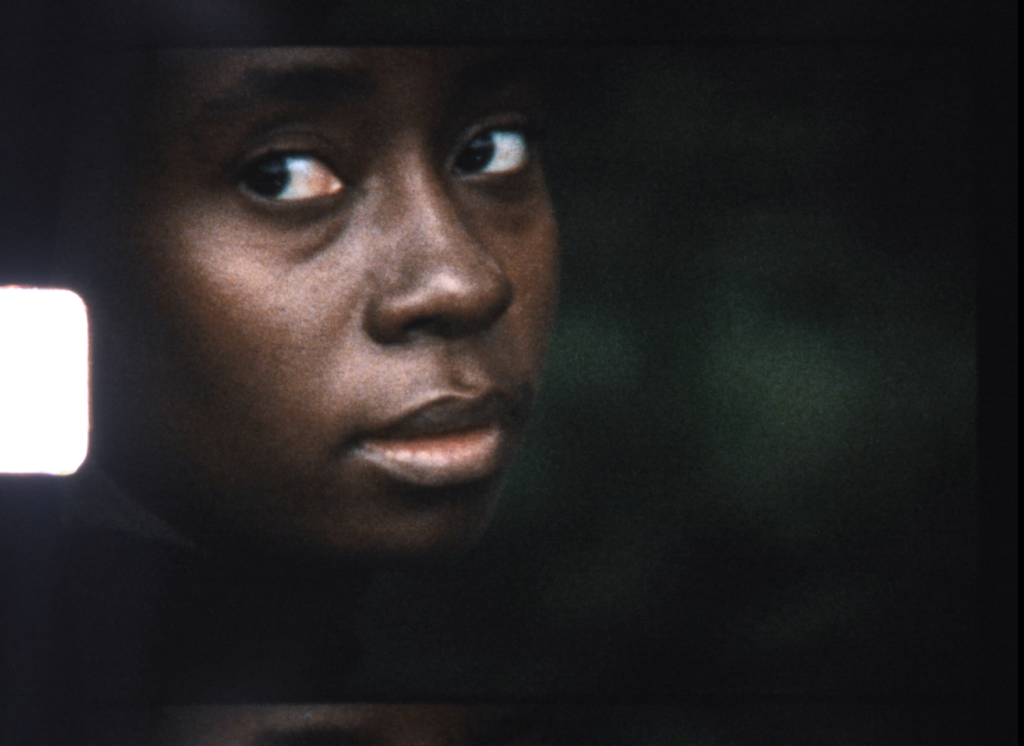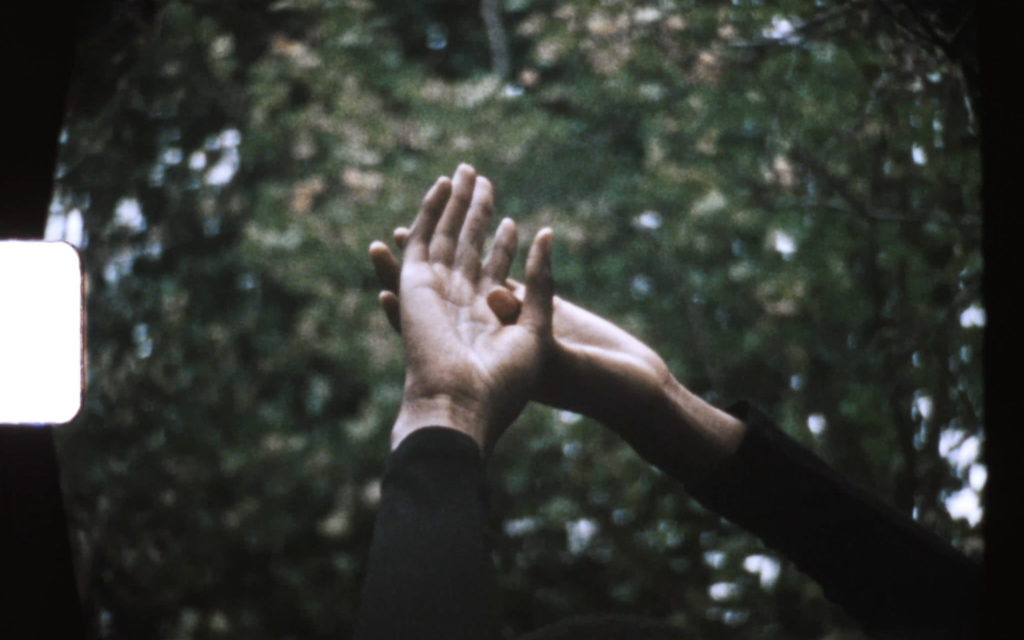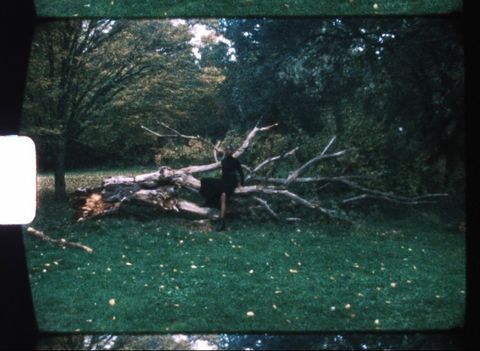 Bodies In Dissent
Bodies In Dissent by Ufuoma Essi is an exploration of the body as a central site of remembrance and resistance. The film explores ideas of 'bodily insurgency' and using the body as an archive, as a point of return, a position of refusal, a broker between transgenerational life and histories, past, present and future.
Programmer's Note

Archival clips trace a line that connects movement from the past with that of the present, finding freedom through bodily forms. The work uses the body as an archive, or perhaps, the archive(s) are processed through the body. Moments of stillness feel pronounced, in contrast with the dancer's movements, providing "a pause before we start the cycle again." —Myriam Mouflih
Director Biography

Ufuoma Essi (1995, London) is a video artist and filmmaker. She works predominantly with film and moving image as well as photography and sound. Her work revolves around Black feminist epistemology and the configuration of displaced histories. The archive forms an essential medium for her as an artist and it's through explorations with the archive that she aims to interrogate and disrupt the silences and gaps of political and historical narratives. Previous exhibitions and screenings include Barbican Centre (London); Museum of Contemporary Art (Los Angeles); Croydon Art Store (London); Black Star Film Festival (Philadelphia); South London Gallery; and Chisenhale Studios, (London). Essi has been selected for Bloomberg New Contemporaries 2020, and Syllabus VI (2020–21) a collaboratively produced alternative learning programme that supports ten artists across ten months. Forthcoming presentations include the culmination of a short digital residency with the Black Cultural Archives, curated by Languid Hands (Rabz Lansiquot and Imani Robinson).
Director Filmography

From Where We Land (2021), Bodies In Dissent (2021), All That You Can't Leave Behind (2019), ALTEA (2018)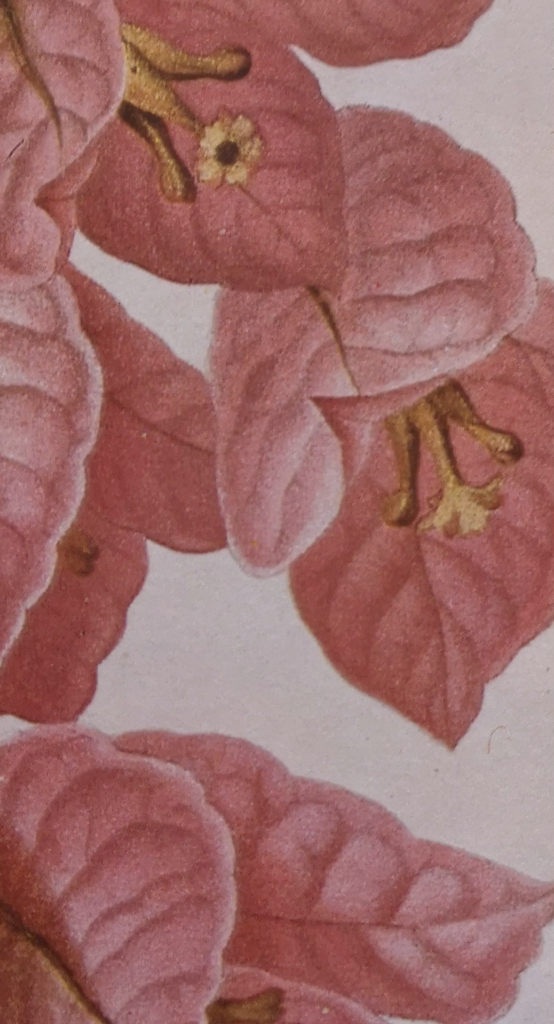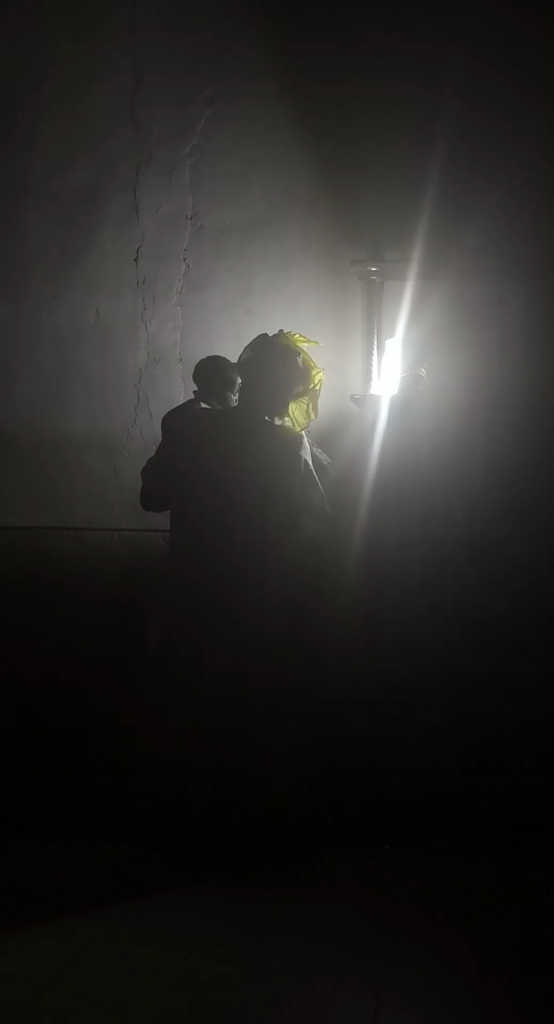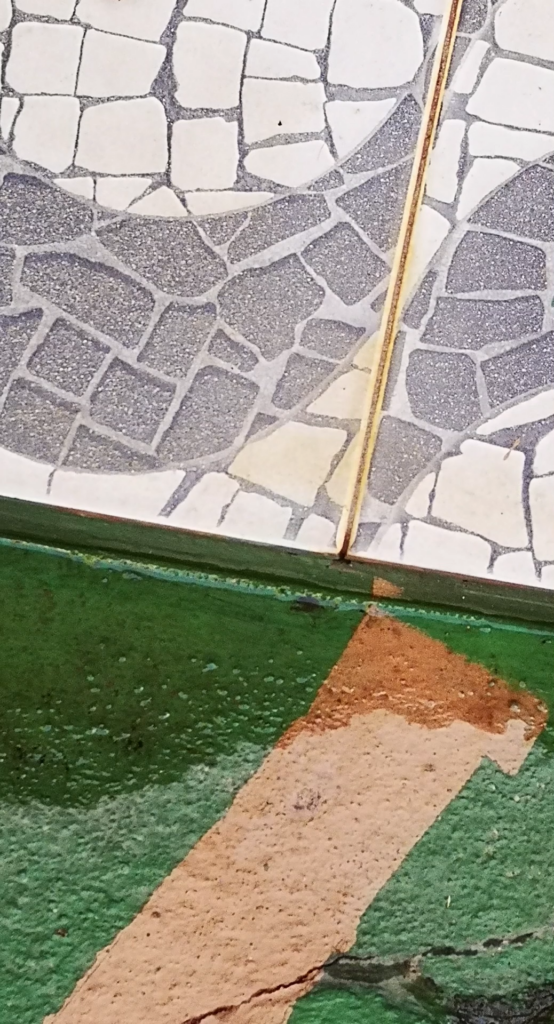 DUMP_outhroughthemouth
Formatted for viewing on a smartphone, DUMP_outthroughthemouth_ borrows its form from image dumps and slideshows. Using a bank of images taken on a camera phone over the past five years, Taal's work speaks to feelings of being at capacity, fatigue and frustration.
Programmer's Note

"Dump" is a word that imitates a sound, as well as a form of back-up after a system failure, something that Taal identifies through her work as a "catalogue of what could be lost." —Myriam Mouflih

Originally created for Tramway Glasgow's, Tramway TV.
Director Biography

Tako Taal is an artist-filmmaker and programmer living in Glasgow. At stake in her artistic practice are the psychic structures of colonial relations and the question of how vivid they remain in the present. Taal was a 2019 RAW Academy fellow at RAW Material Company (Dakar) and Artist in Residence at Talbot Rice Gallery (Edinburgh), 2018-20. In 2020 her work was presented at Glasgow Short Film Festival, Tramway (Glasgow), Glasgow Women's Library. Her work was part of the Berwick Film and Media Arts Festival (BFMAF, Berwick-upon-Tweed), 2018. Other exhibitions include: Glasgow Women's Library, 2019; Grand Union (Birmingham), 2018; CCA Glasgow, 2017; Galerie de l'UQAM (Montreal), 2017; Castlefield Gallery (Manchester), 2019; New Contemporaries, Royal Scottish Academy, 2016; Gallery of Modern Art (Glasgow), 2014. Taal was shortlisted for the 2021 Margaret Tait Award.
Director Filmography

departures, (2021), DUMP_outthroughthemouth (2020), Halo Nevus (2018), You Know it but it Don't Know You (2017), We Must Travel Through Something (2014)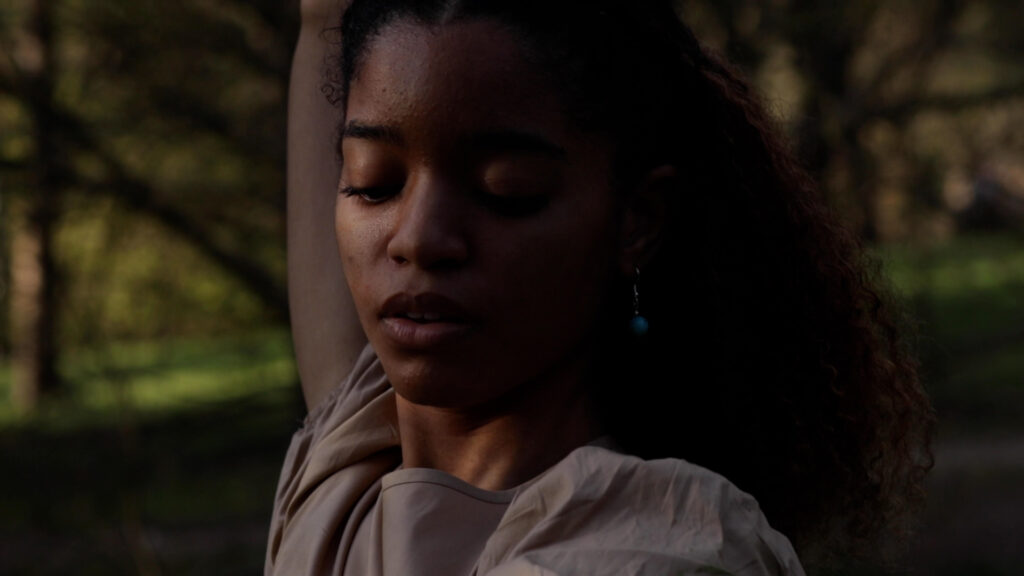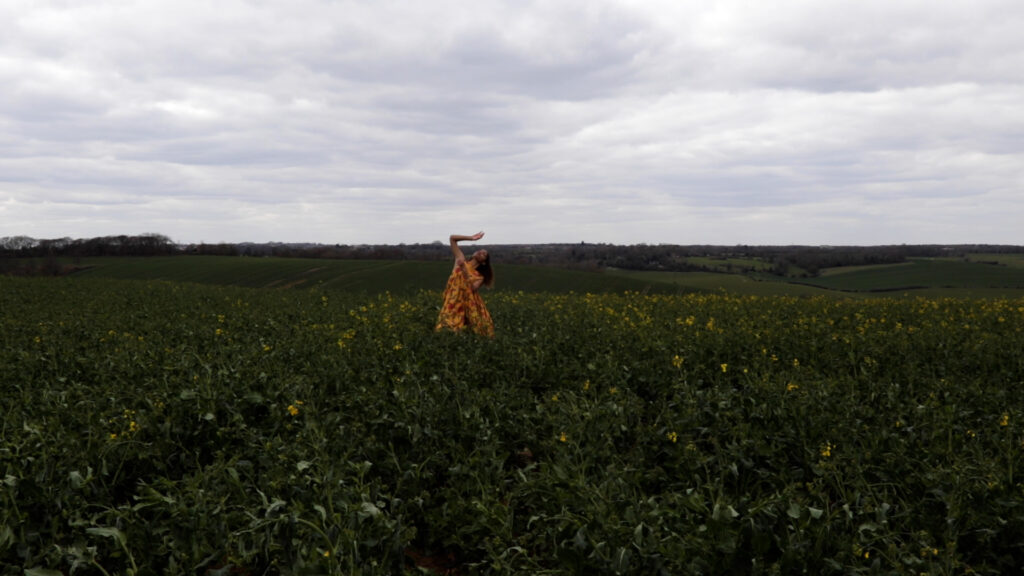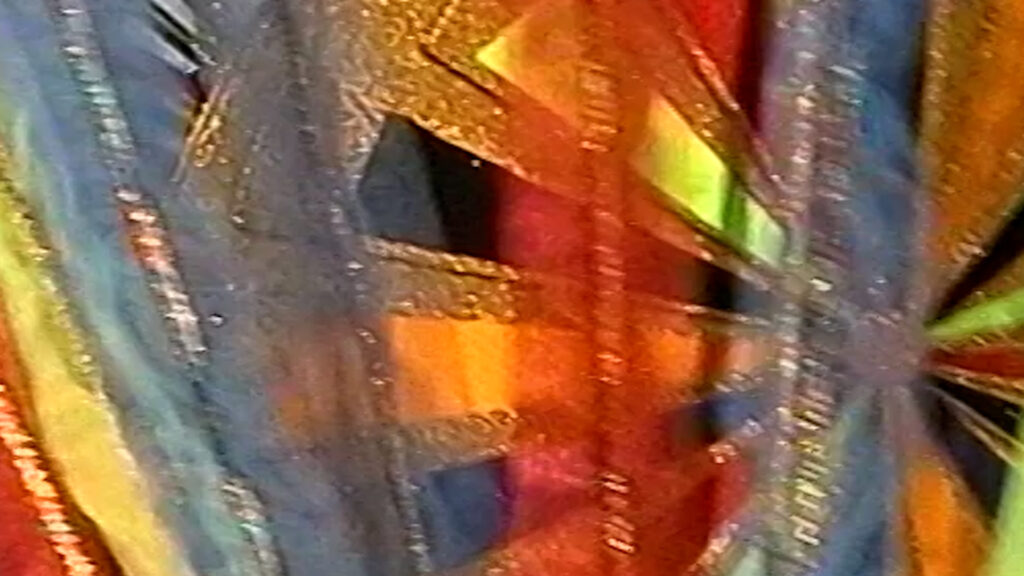 Rhythms of my Silence
Are softness and strength unable to co-exist? Rhythms of my Silence is an exploration and expression of music, colour, dance and poetry. It is reminiscent of memories from Trinidad, through the gaze of Delila, as she navigates through her internal world and the emotions these memories prompt.
Programmer's Note

Through a spoken monologue that flits between a hushed whisper and an echo, she confronts the differing notions of longing and resentment, intimacy and separateness that seem to define the relations between herself and her mother. Emotionally charged dancing ebbs and flows and a kind of resolution is found. —Myriam Mouflih
Director Biography

Rhiana Bonterre is a filmmaker based in the UK. Her work draws inspiration from Caribbean life and culture, and the ways its complex and traumatic past affects and shapes thought, identity and perception in the present, both at home and amongst the Diaspora. Through the vessel of moving image, Bonterre engages intimately with the subjects of her work, playing with movement, the mixing of mediums, voice, archive footage and interview material in fluid ways. Having grown up in Trinidad, the rich art forms of the region are intentionally intertwined and integrated within many of her works. In her most recent projects, Bonterre experiments with the many emotional expressions of dance, and how movement in this form can translate feelings of restriction, resentment and freedom in ways that feel spiritual and often dreamlike. Her short film Silent Truths (2019) was screened at the Trinidad and Tobago Film Festival.
Director Filmography

Rhythms of my Silence (2021), To Shake and Disturb and Bring Us Back to Ourselves (2021), Silent Truths (2019)