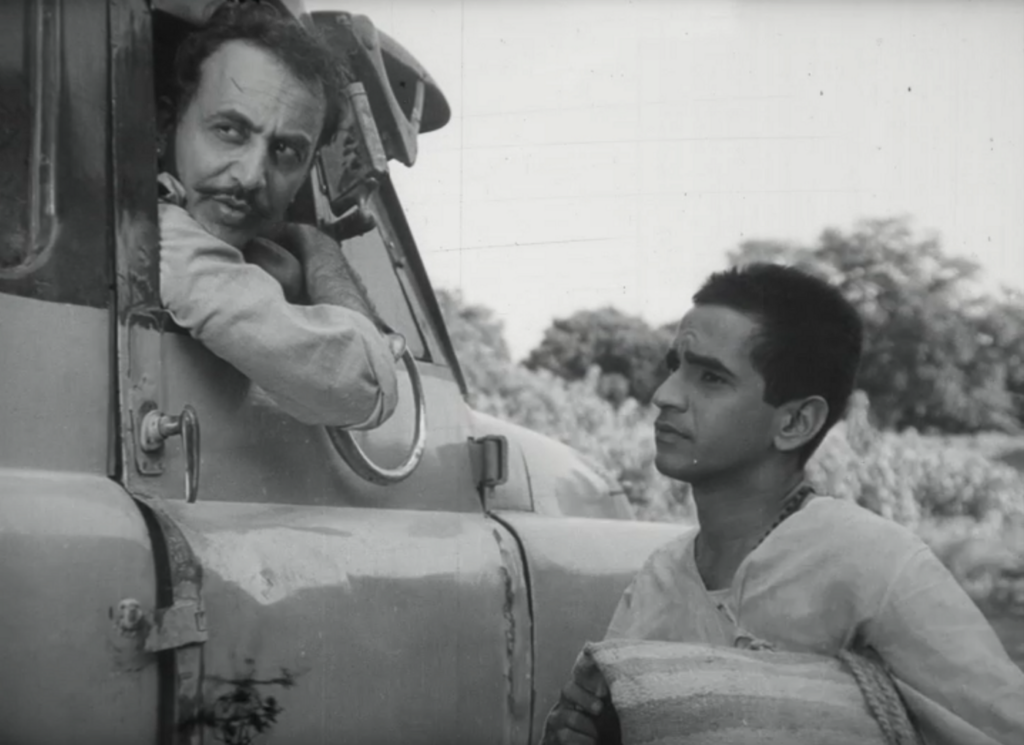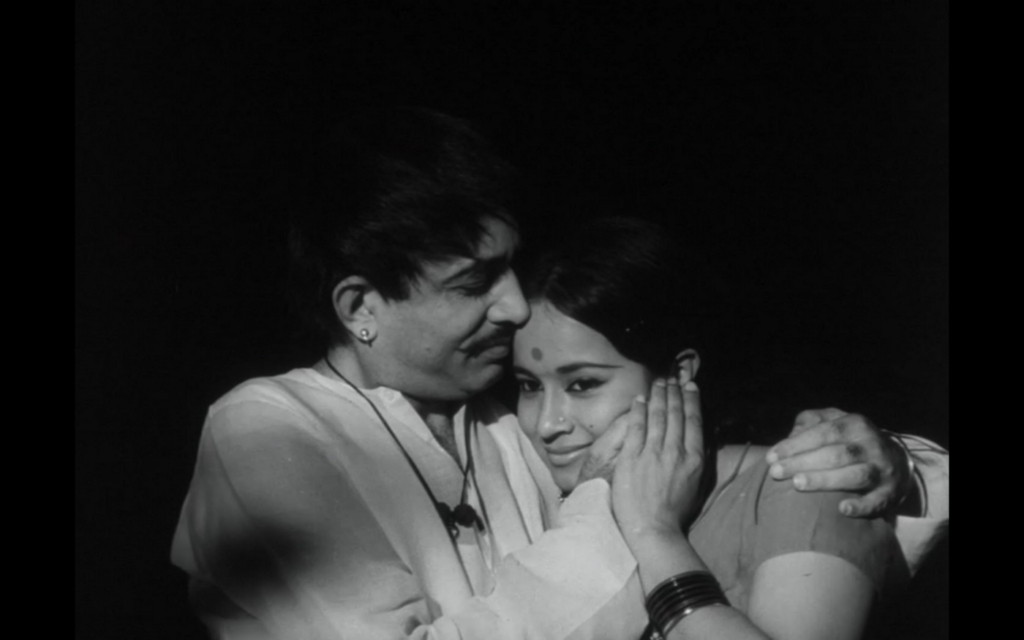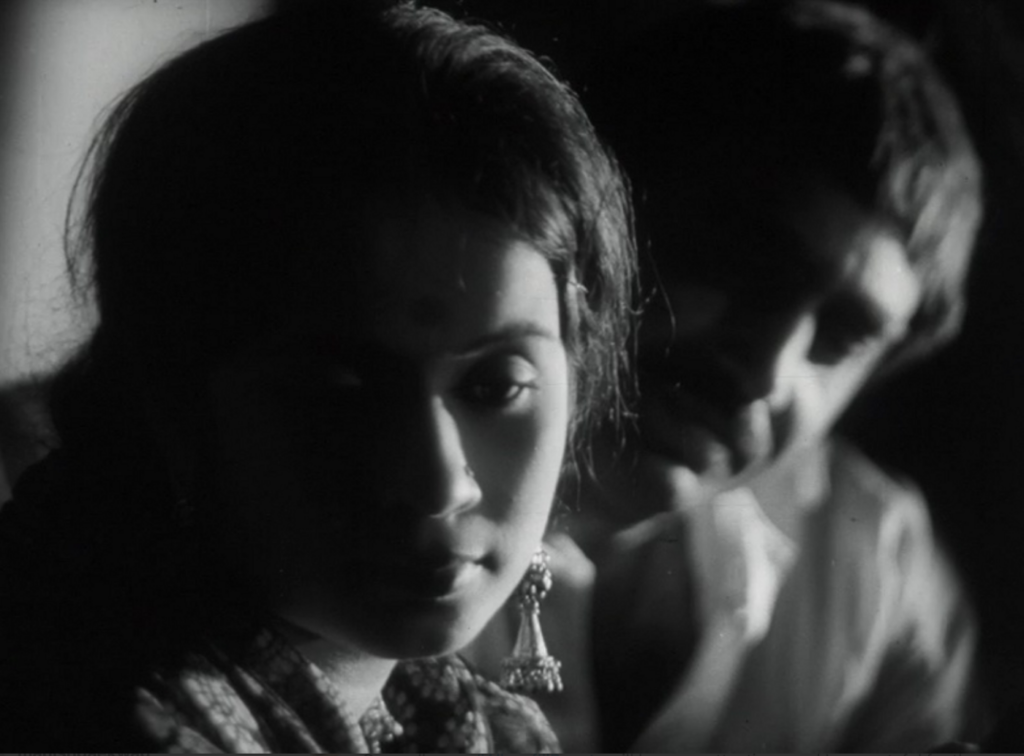 Badnam Basti
Alley of Ill Repute
Briefly released in 1971 and subsequently lost for decades until its rediscovery in 2019, Badnam Basti is the debut feature of Indian New Wave filmmaker Prem Kapoor. His artfully hewn, musical melodrama, an adaptation of Kamleshwar Prasad Saxenaa's eponymous novel, traces a circular relationship between its three main characters: dashing truck driver bandit Sarnam, the lovely Bansuri who he saves from being raped and handsome Shivraj, who works in a temple is later hired by Sarnam. Enjoy the urgency and immediacy of this important landmark of Hindi cinema!
Programmer's Note

Badnam Basti's atypical love triangle finds Sarnam and Shivraj becoming increasingly physically and emotionally intimate. These queer (or perhaps more appropriately bisexual) encounters marked a revolutionary act in Indian cinema, where any previous reference to homosexual characters was played for humour, derision or worse. To instead portray a same-sex encounter with tenderness, complexity and sensitivity was remarkably forward-thinking for its filmmaker and screenwriter Prem Kapoor.

The black-and-white film's unique camera perspectives at times drink in the visages of the main actors, in yet other sequences beautifully surveying the landscape. The outsized visions of Kapoor find resonance with prior visually-rich cinematic movements like German Expressionism or silent-era French avant-garde cinema.

Recently rediscovered in the rich archive of Arsenal Institute for Film and Video Art in Berlin, the film has been quickly digitised and is presented in an unvarnished digital transfer. The filmmaker's son Hariom Kapoor is shepherding Prem Kapoor's work into the world with help from Arsenal and a full restoration of the film is forthcoming. But for now, enjoy the urgency and immediacy of this important landmark of Indian cinema. —Herb Shellenberger
Director Biography

Prem Kapoor (1927-2011, India) studied philosophy at Allahabad University and worked as an editor and journalist at the Hindi magazine Dharmyug before directing films. His doctoral thesis was entitled 'Esthetical Explanation of Indian Erotic Sculpture with special reference to Konark and Khajuraho'—just as his cinema could be described as studies of desire. Kapoor directed four major works, each radical in their formal experimentation and sexual expression. Unearthed only in the past year after being lost amongst old archives for decades, Kapoor's vital work has only just begun to circulate across the international cinematic landscape.
Director Filmography

Kaam Shastra (1975), Kshitij (1974), Badnam Basti (1971), Triveni (1969)