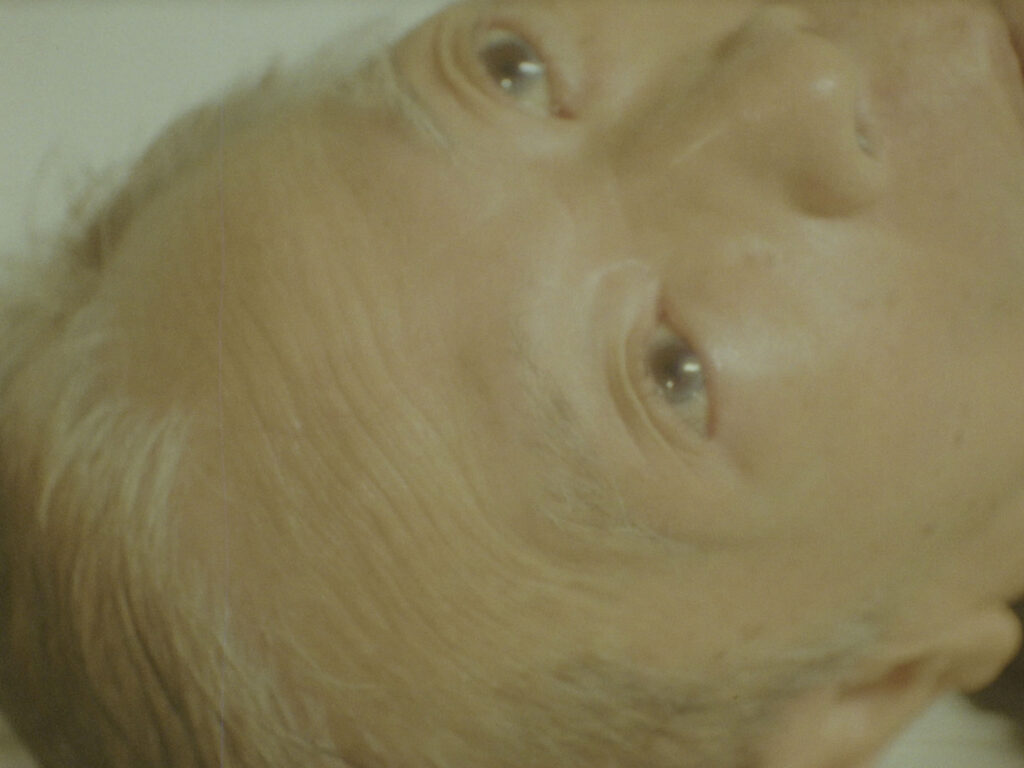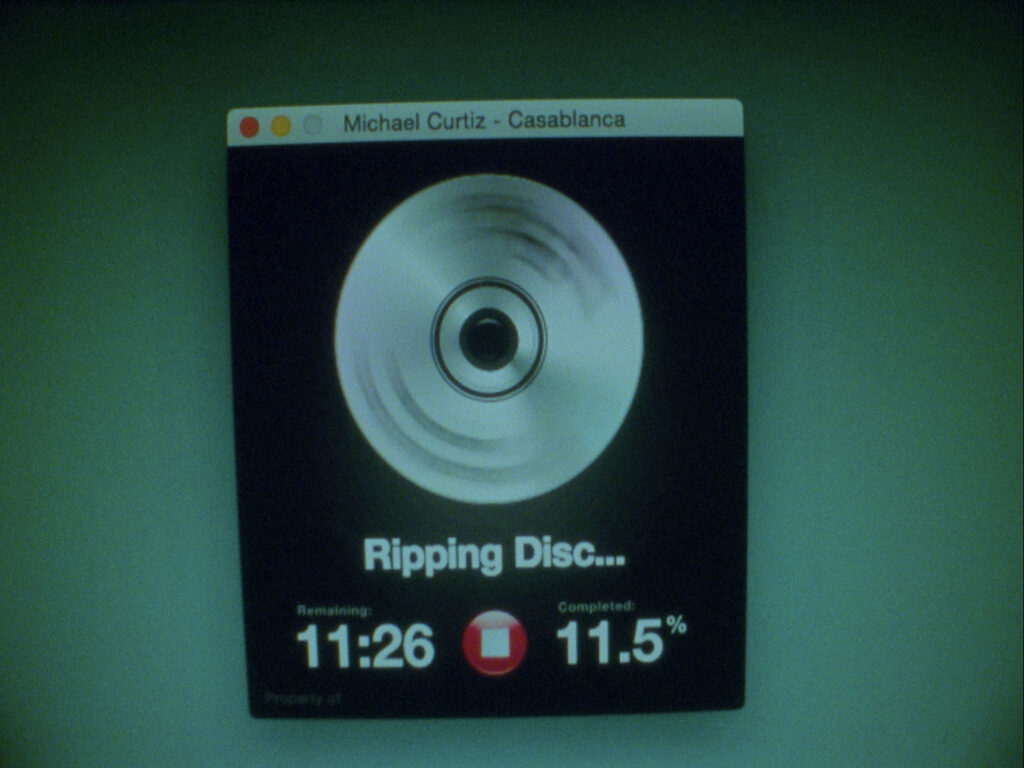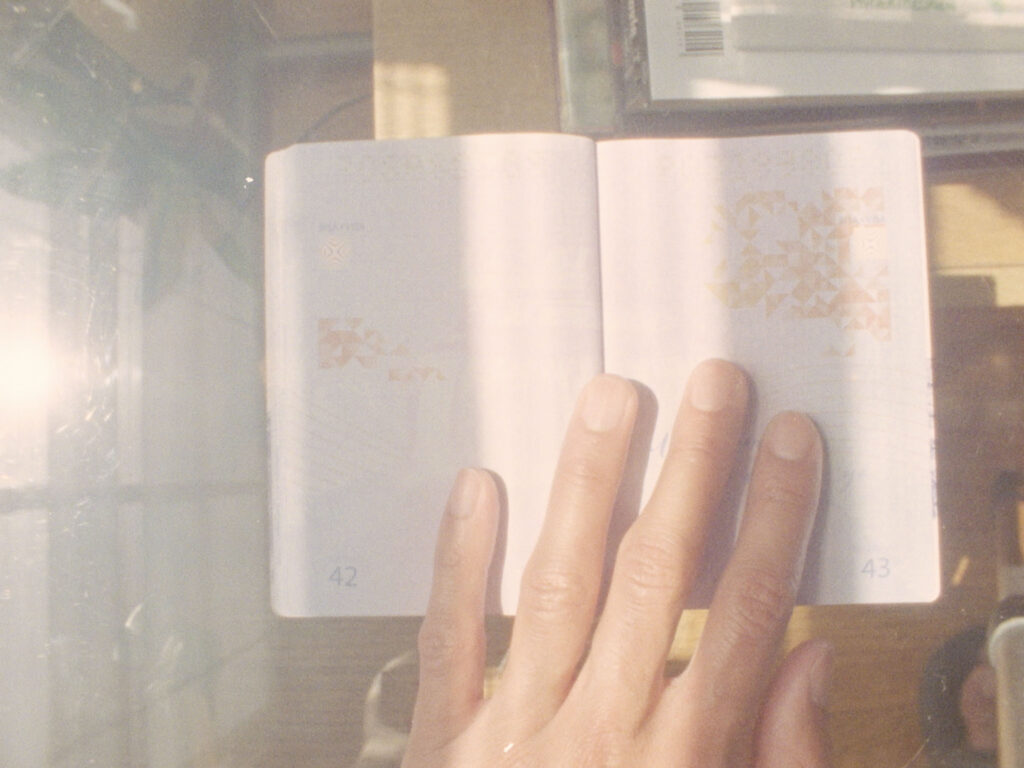 Distancing
Shot on 16mm colour film, Distancing documents the logistics and poetics of Miko Revereza's decision to leave the United States and return to the Philippines. 'My ticket is one way', the filmmaker explains to his grandmother as she suddenly realizes he isn't coming back. Distancing is a film about this personal realization; to leave and thus become exiled from the country where he was raised. The film acts as a memoir and cites a lineage of statelessness in cinema. It is a personal document of the moment anticipating a great departure. —Miko Revereza
Programmer's Note

Miko Revereza's new film marks a distinct and pivotal moment in the filmmaker's life. Distancing can be understood as a split point, the beginning of one chapter and ending of another. After living in the United States as an illegal immigrant since childhood—and constantly navigating the system of precarity, injustice and state-sanctioned violence that this requires—Revereza has decided to return to his native Philippines. Though his films have been critically praised and awarded at major festivals, he has described his project—"the goal of circulating these images at festivals and receiving press about [the situation of illegal immigrants in the United States]"—as "pretty risky".
Thus, Distancing is an impressionistic collage of just what its title suggests: the artist placing a huge distance between himself and the land that he has known for almost all of his life. It's a visual notebook of snapshots and fleeting moments, a record of departures. It makes one realize that each moment we are in is the exact moment before the rest of our lives will unfold. —Herb Shellenberger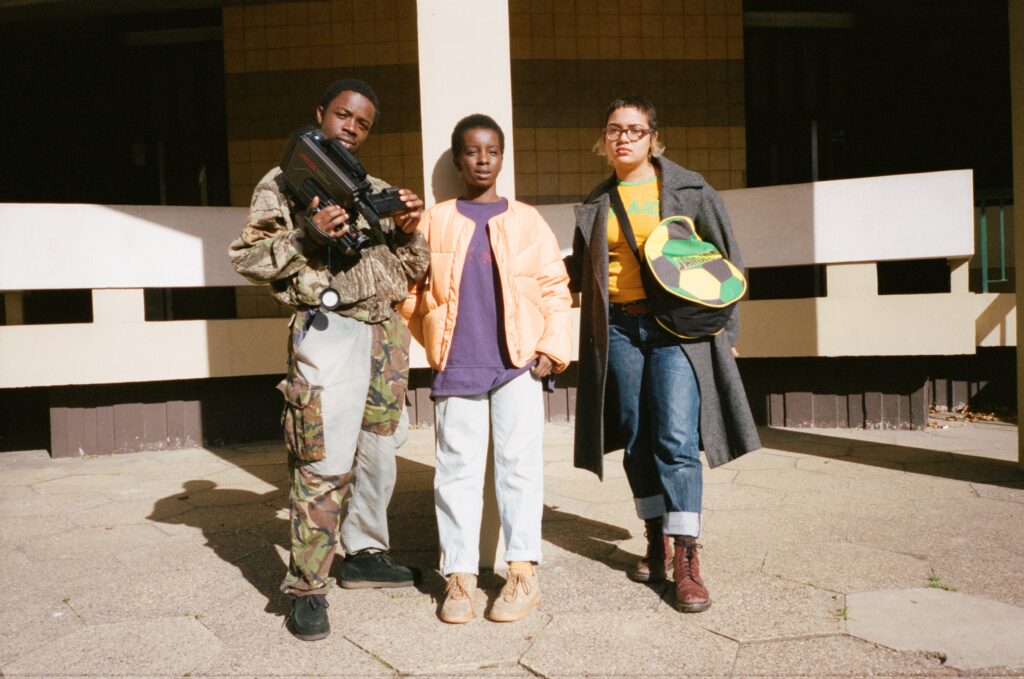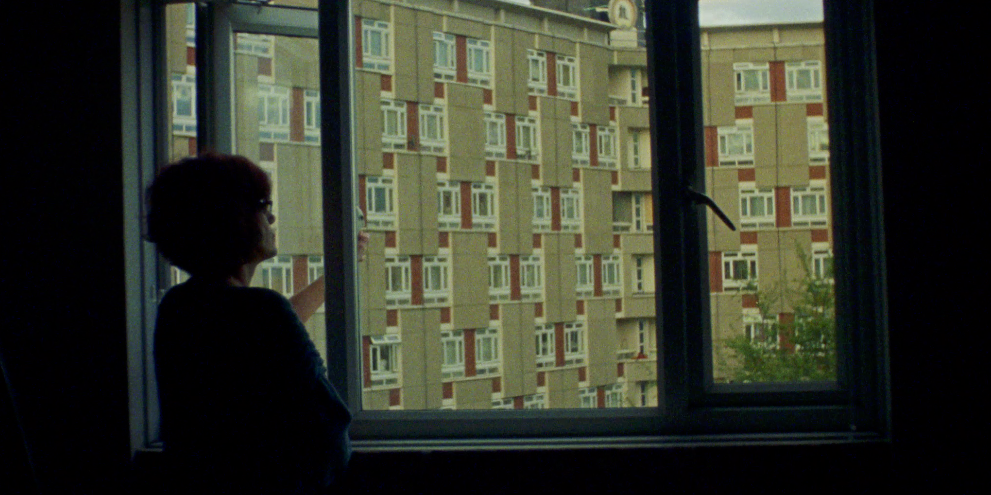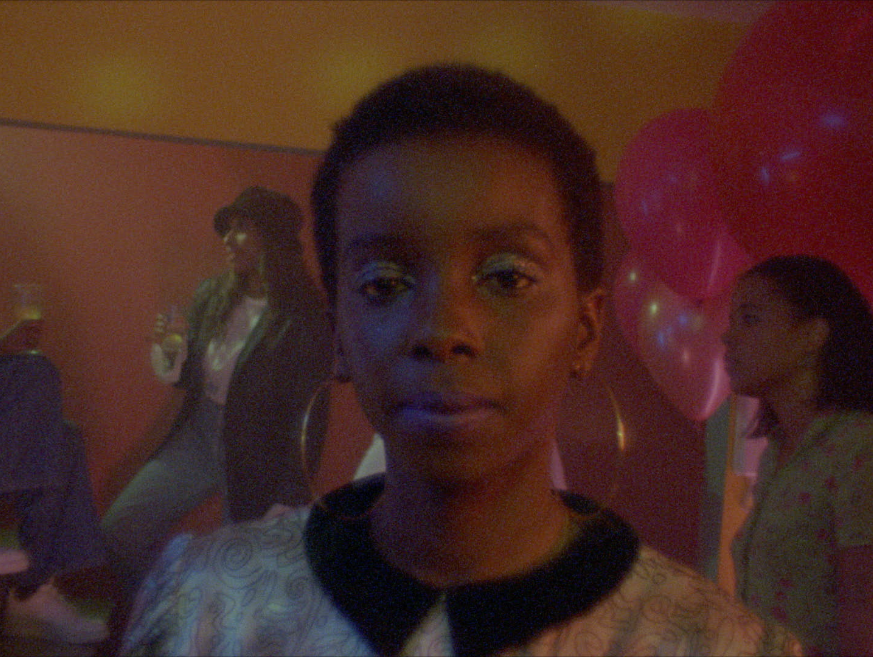 Dear Babylon
The final of the trilogy, Dear Babylon begins with the introduction of the fictional "AC30 Housing Bill", which states that London tenants renting from a housing association must pay a flat fee of £18,000 to their landlords to continue their tenancy.
Programmer's Note

This provocation sets the narrative in motion: we're transported to a gauzy, neon-coloured house party, a disco ball swirling lights around the sound of lovers rock. When news comes down about the bill passing, our trio of protagonists—Ada, Jazz and Rooney—mobilise to interview their neighbours and create a film on the situation. (Though Jazz asks: "How is a film going to change public opinion? I prefer my riot idea…'). Thus, with Dear Babylon, Akingbade narrativized her own project. The beautifully shot film is anything but a standard take on gentrification, and makes the viewer encouraged that the artist will continue to find new forms to further continue working on the important topics which her work has sustained time and again.

—Herb Shellenberger
Director Biography

Ayo Akingbade (UK) is an artist and film director based in London. Her works draw on notions of urbanism, power and stance. Her 2016 film Tower XYZ received a Special Mention Award at International Short Film Festival Oberhausen and won the inaugural Sonja Savić Award at Alternative Film/Video Festival (Belgrade). She is a recipient of the Sundance Ignite Fellowship and exhibited in 'New Contemporaries'. Akingbade is a graduate of London College of Communication and is currently studying at Royal Academy Schools.
Director Filmography

Claudette's Star (2019), So They Say (2019), Dear Babylon (2019), A is for Artist (2018), Street 66 (2018), Tower XYZ (2016), In Ur Eye (2015)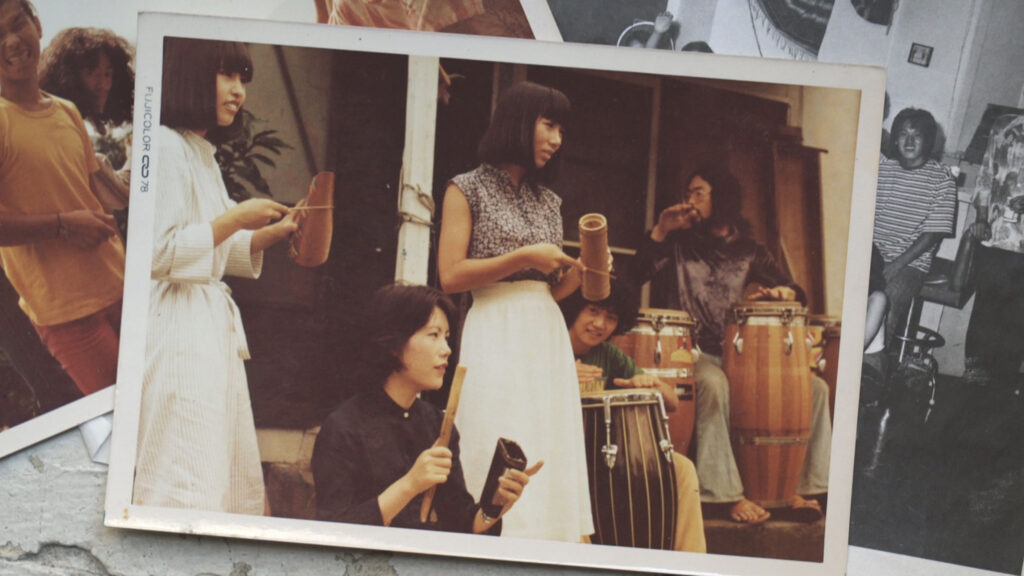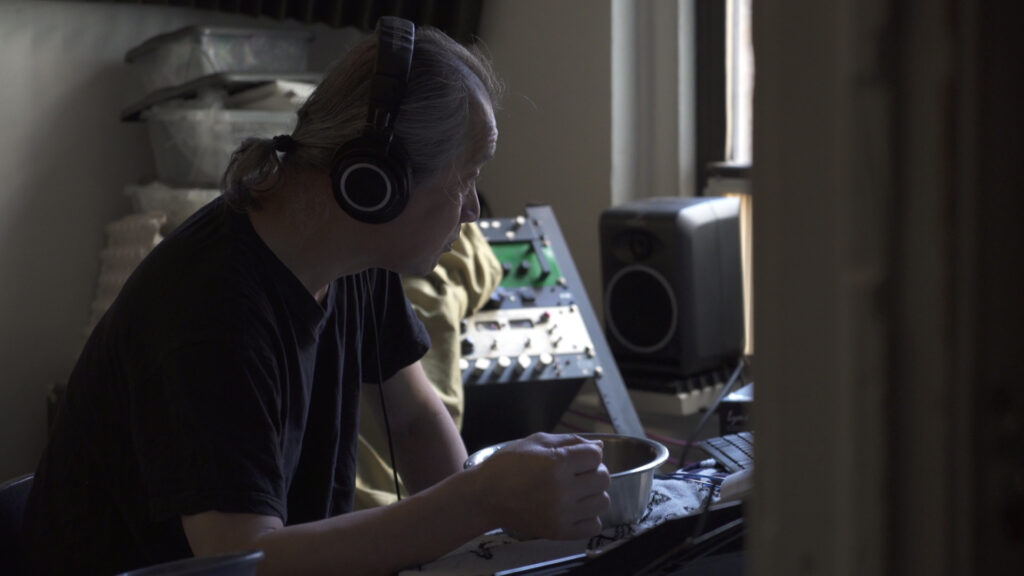 Meeting Uncle Yuji
The director, a former insurance man in Tokyo, took a chance to build a new life as an artist in Norway. He recalls a vague childhood memory of his Uncle Yuji, the Tokyo hippie who left for New York to play salsa in Spanish Harlem in the late 70's. This film presents his first meeting with Yuji in his New York apartment in 2015, and the life of a solitary artist who, for the past 40 years, has chosen to not perform for an audience. Mixed emotions of initial admiration and the realisation of what it means to live as an artist through a lifetime is presented both in the story of Yuji's life and through the making of the film itself. —Daisuke Kosugi
Programmer's Note

Meeting Uncle Yuji certainly accomplishes what its title promises: we see the artist Daisuke Kosugi travelling to New York to meet his uncle for the first time. But in the process, as we are presented with this encounter, Kosugi's film raises more questions than it answers. Is Yuji lonely? What drives his passion for music? Is the music that he makes bad? Or is 'good' or 'bad' music an irrelevant metric when it comes to personal expression?
Nonetheless, Kosugi's fascinating film provides a strong example of how reality can shatter expectations, at the same time giving us insight into someone we would likely never encounter, a person who keeps to himself and lives a very modest life in one of most crowded cities in the world. We are repeatedly plunged into darkness during the full duration of several of Yuji Kosugi's recordings and this experience becomes remarkably generative. How rare it is to focus one's attention so completely onto music of any kind, let alone sounds that are difficult, perhaps naive but also overwhelmingly rewarding. —Herb Shellenberger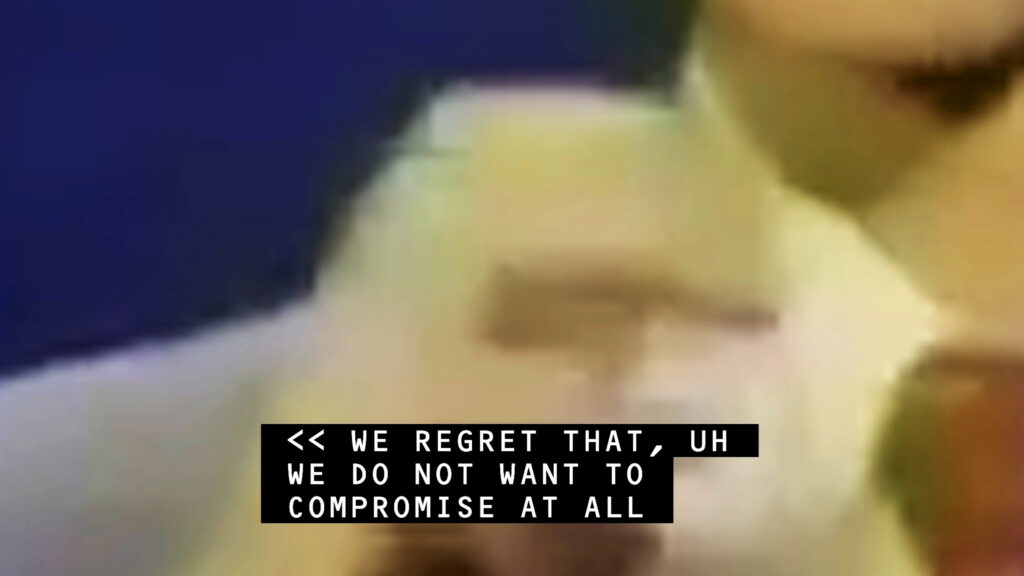 Receiver
A crossed telephone line propels Receiver into a suite of heated and intimate conversations in which we encounter scenes of protest at a university for D/deaf students, Q&A cross-fire interrogation, vocal confrontations and lip-reading practice. In its various moods the film presents a heady and multi-layered assemblage of Deaf histories, drawing on research into The Milan Conference of 1880 which led to a ban on teaching sign language in schools for deaf people. Receiver considers how we both speak and listen, and the question of who has the right and capacity to be heard. —Jenny Brady
Receiver is fully captioned for D/deaf and hard of hearing audiences
Programmer's Note

Continuing Jenny Brady's practice of visually engaging, affective filmmaking, Receiver confronts the assumptions we have with approaches to sound. The film is a collage of Deaf histories, with its centerpiece the Deaf President Now protest at Gallaudet University in Washington, D.C. in 1988. A landmark event of resistance, in which D/deaf students protested with demands including the selection of a deaf president of the university, it catalyzed students' need for representation and their solidarity through direct action.
If there is a receiver, there is also a sender, and the film investigates how exchange—of words, feelings, sounds or ideas—is mediated, negotiated, represented and understood. Brady's sensitive filmmaking finds space for even the most seemingly inconsequential of volleys: a close-up shot of a candle's flame being extinguished, while we later see the person who blew it out, as well as a similar blow of air into her face from a force off-screen. In this way, Receiver's short running time belies the fact that the film is brimming with ideas and information that can be unpacked through subsequent viewings. —Herb Shellenberger