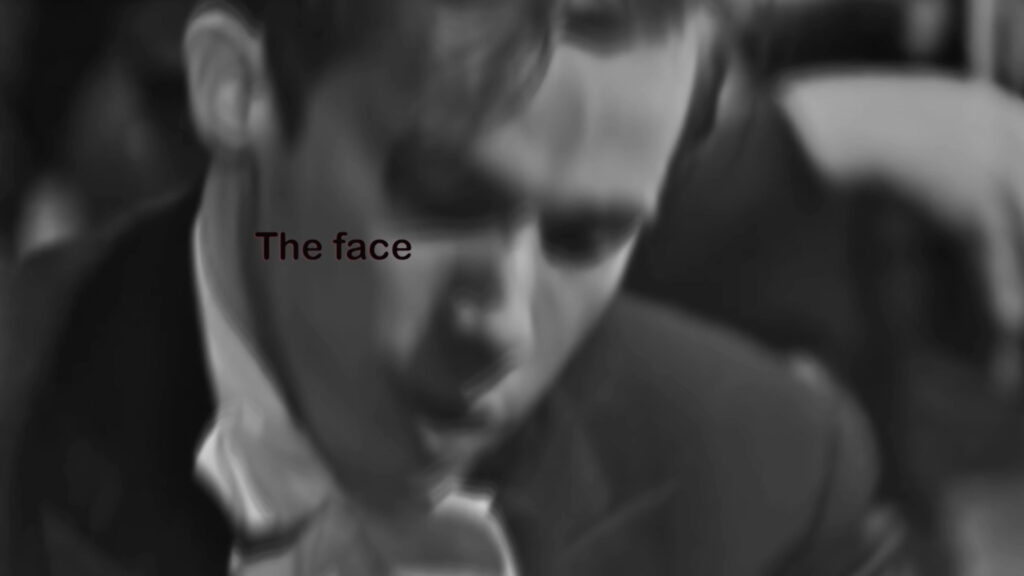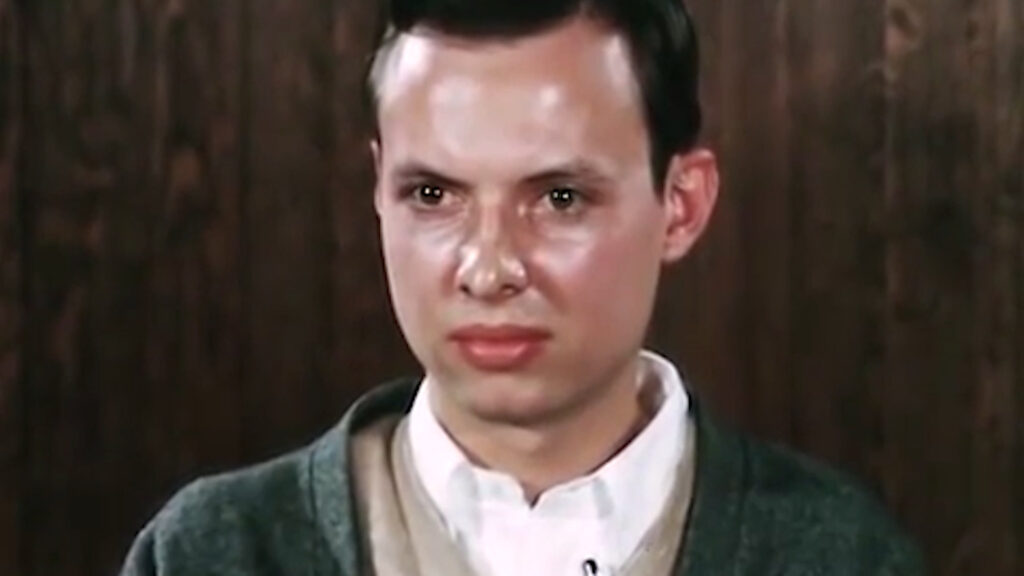 Libidinal Empathy
Libidinal Empathy is a found footage montage of young men who elicit, in various ways, empathic responses from the viewer that also carry a strongly libidinal charge. Philosopher Levinas speaks about the face, and what it requires of us. —Steve Reinke
Programmer's Note

It is no small occasion when Steve Reinke lets out three as-yet-unseen videos onto the world. These three works stack upon each other to create a tower with building blocks of beauty, terror, absurdity and logic. Glenn Gould, Antonin Artaud and Nathaniel Dorsky each prompt concise ruminations on febrile topics which seem obvious once spoken but could only have come from Reinke's unique viewpoint. Terrifying and tender images and ideas spring forth from these concentrated, short bursts of rhetoric and provocation. — Herb Shellenberger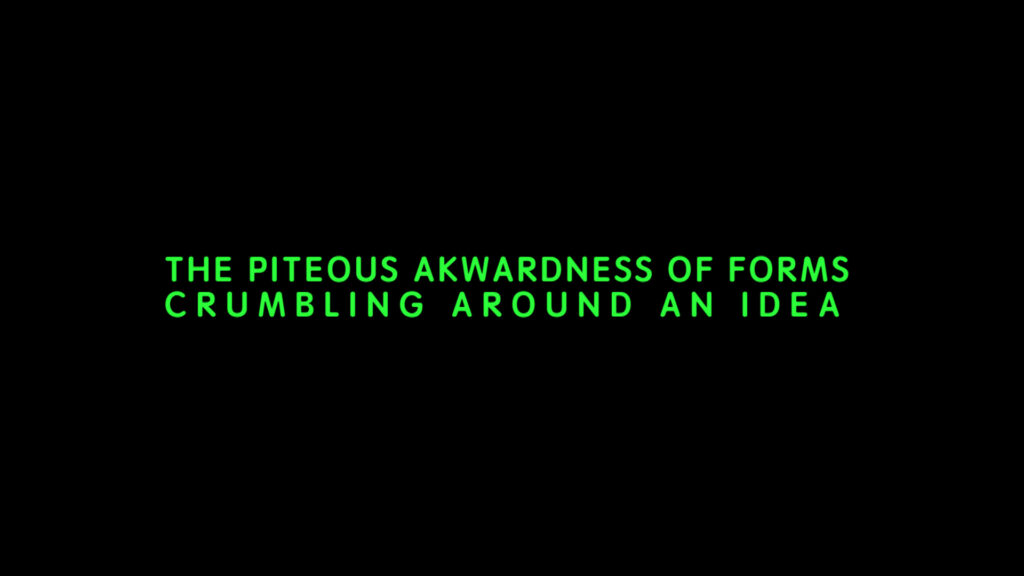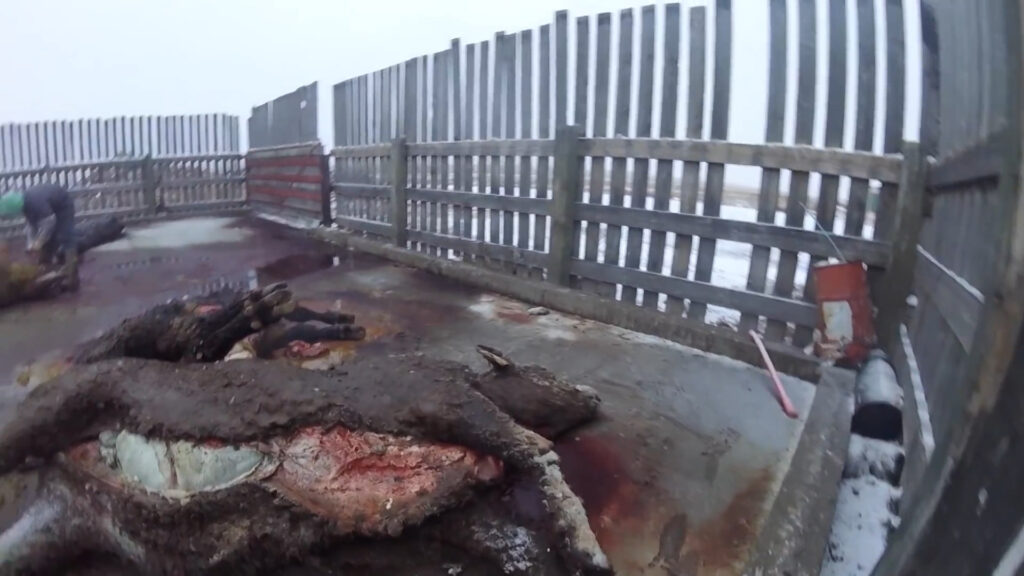 Video to Placate Artaud
Video to Placate Artaud is a videotape to placate the 20th-century artist Antonin Artaud, who was not very calm. Certainly transgression and nervous energies or violent impulses once went hand-in-hand, but perhaps today requires a calmer, more considered approach. —Steve Reinke
Programmer's Note

It is no small occasion when Steve Reinke lets out three as-yet-unseen videos onto the world. These three works stack upon each other to create a tower with building blocks of beauty, terror, absurdity and logic. Glenn Gould, Antonin Artaud and Nathaniel Dorsky each prompt concise ruminations on febrile topics which seem obvious once spoken but could only have come from Reinke's unique viewpoint. Terrifying and tender images and ideas spring forth from these concentrated, short bursts of rhetoric and provocation. — Herb Shellenberger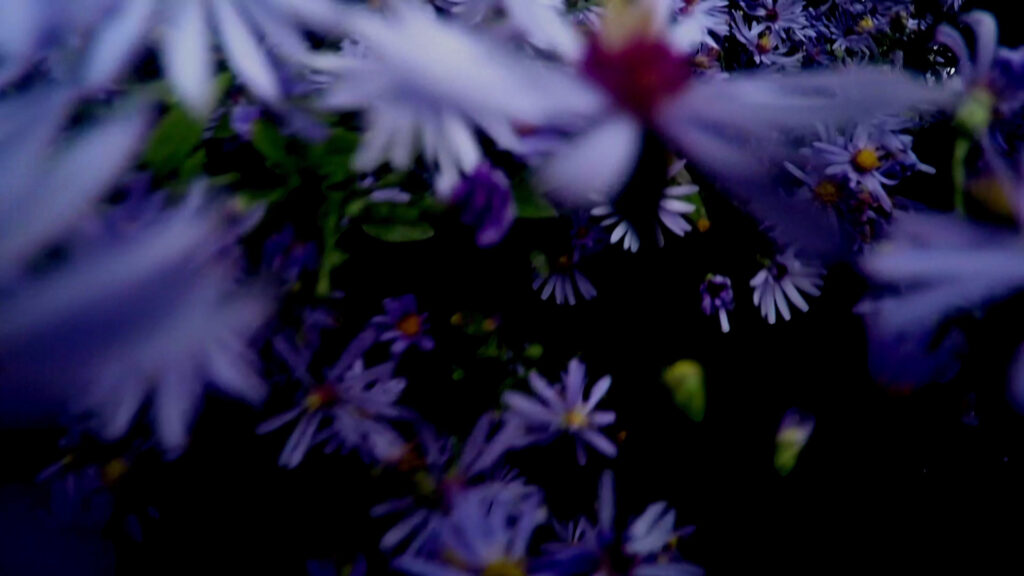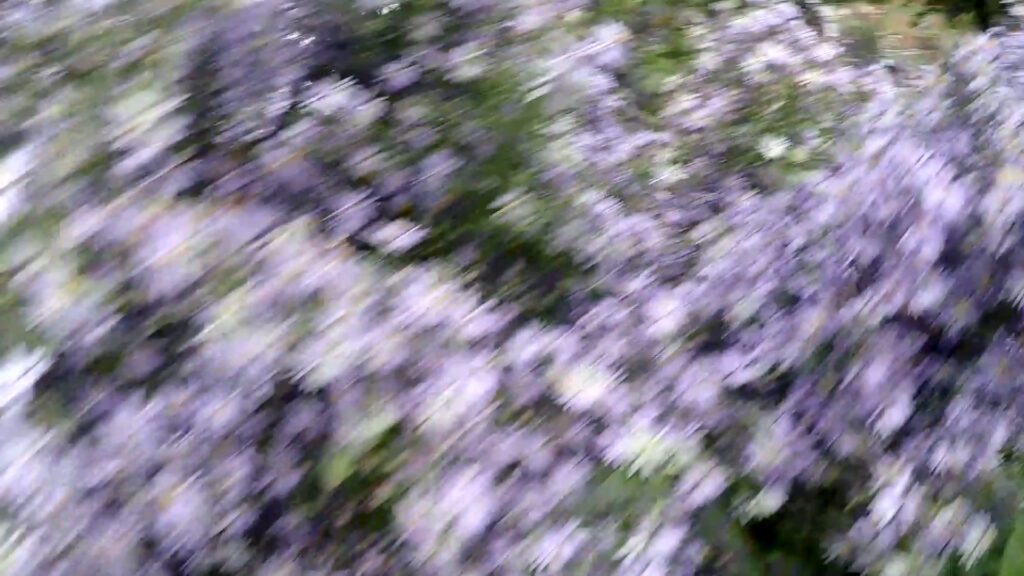 Devotional Cinema
The artist is inspired the day after seeing Nathaniel Dorsky's Arboretum Cycle to make a video engaging with the natural, botanical world. Thinking, as usual, of the difference between poetry and philosophy. —Steve Reinke
Programmer's Note

It is no small occasion when Steve Reinke lets out three as-yet-unseen videos onto the world. These three works stack upon each other to create a tower with building blocks of beauty, terror, absurdity and logic. Glenn Gould, Antonin Artaud and Nathaniel Dorsky each prompt concise ruminations on febrile topics which seem obvious once spoken but could only have come from Reinke's unique viewpoint. Terrifying and tender images and ideas spring forth from these concentrated, short bursts of rhetoric and provocation. — Herb Shellenberger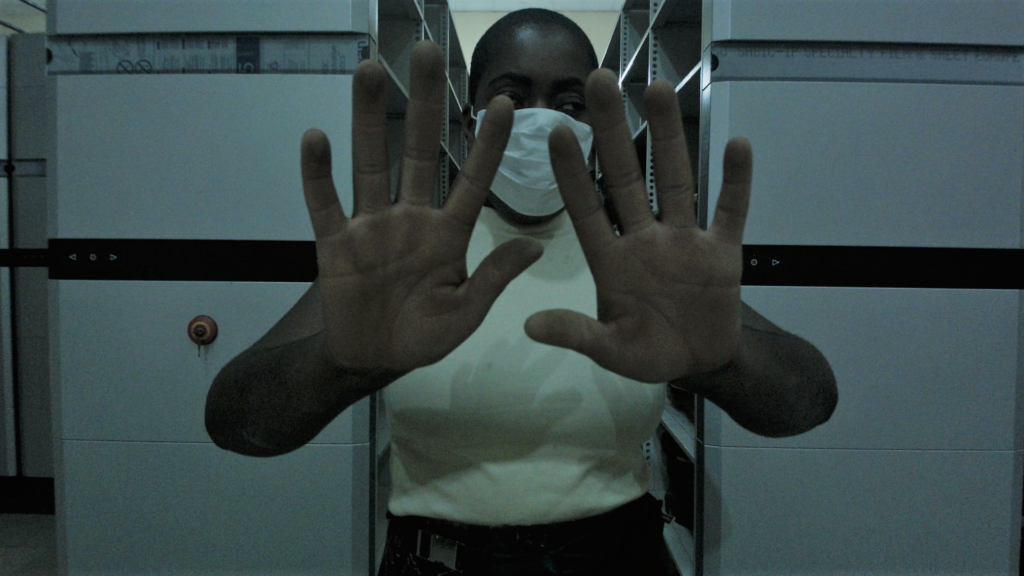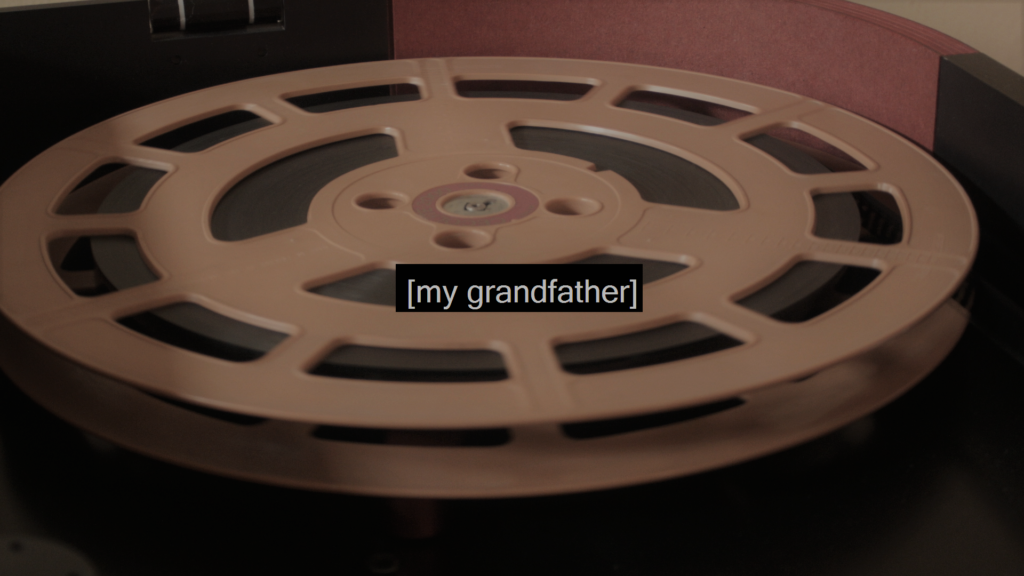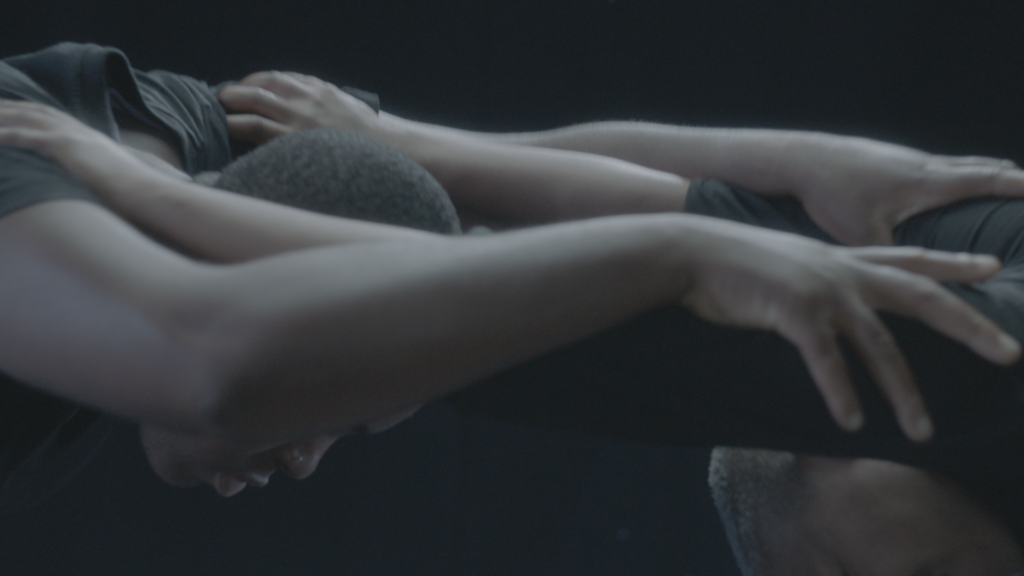 the names have changed, including my own and truths have been altered
This is a story of the artist's grandfather, the story of the 'land' and the story of an encounter with Nigeria—retold at a single point in time, in a single place. The artist is trying to tell a truth in as many ways as possible. So the names have changed tell us the same story in four different ways: a folktale of two brothers rendered in the broad, unmodulated strokes of colonial British moving images; a Nollywood TV series, on VHS, based on the first published Igbo novel; a story of the family patriarch, passed down through generations; and the diary entries from the artist's first solo visit to her family's hometown.
Programmer's Note

Onyeka Igwe pushes against the materials of the archive—its distortions, fabrications and embellishments—with her own kind of auto-fictional response. The artist summons a variety of artistic, literary and personal sources to create a singular biographical document of many strands. the names have changed throws the ordinary and the everyday within the archive into relief by daring to write and re-write the stories of diasporic African life against the grain of colonial history's master narratives using a variety of forms. As witnessed in the choreographed sequence in which Igwe and the British-Nigerian dancer Titilayo Adebayo, both dressed in black, perform a dance that is part-call and response, part-classical chorus in miniature, riff- ing on the story of the artist's grandfather as told by her grandmother. —Tendai John Mutambu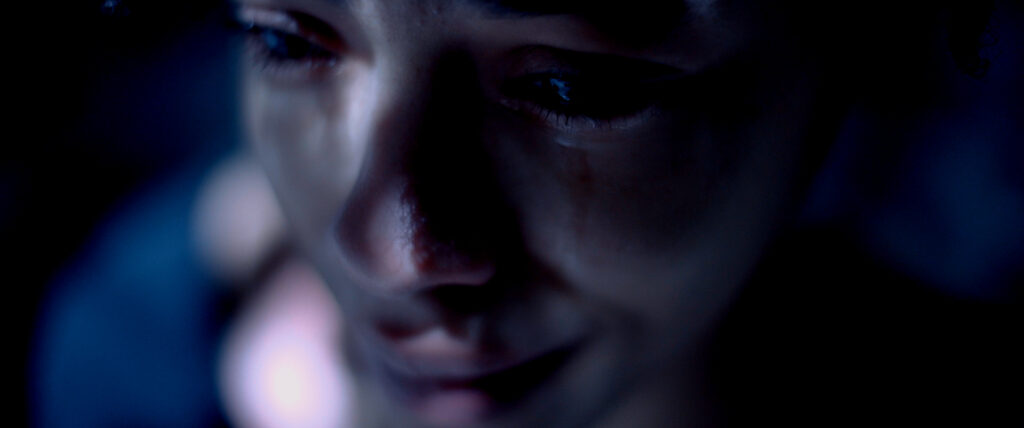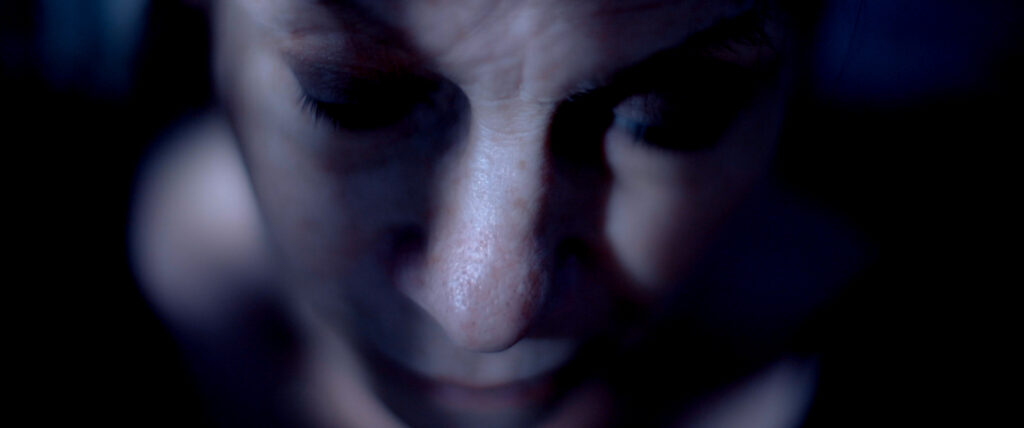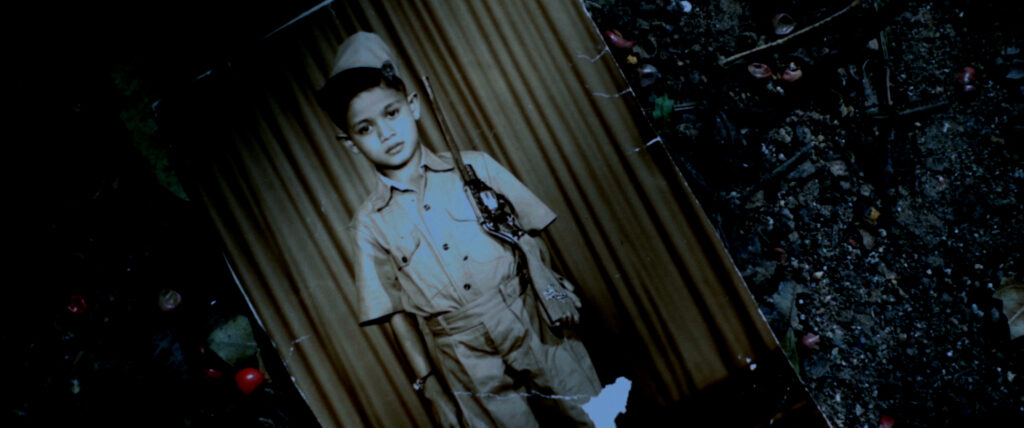 everyday star
everyday star
A strange vision caused by intense heat. Everyday states of being and decay are observed through the infinite scope of the cosmos and the restorative light which emanates from it, driving cinematic and photographic impulses. —Rajee Samarasinghe
Programmer's Note

everyday star is a short, silent film by Sri Lankan artist and filmmaker Rajee Samarasinghe. Developing his practice over the last decade, Samarasinghe has examined as many different topics just as he's experimented with different forms of media (16mm, VHS, HD, 4K) and different aspect ratios and image orientations. That is to say that he is a filmmaker who is just as curious about refining the formal and textural qualities of his work as he is curious about his objects of inquiry—migration, animism, violence and ethnography, to name a few.

While Samarasinghe has built up a substantial body of short-form work which has rightly been exhibited and awarded in many international festivals, everyday star strikes as a particularly significant achievement. Shot at a wide aspect ratio of 2.66:1, the film's lush images stretch out horizontally, framing close-up shots of faces just as effectively as landscape shots. Simply put, Samarasinghe's digital cinematography is stunning. The images, especially those of the natural world, interface with those of classic, celluloid-purist experimental filmmakers like Stan Brakhage or Nathaniel Dorsky, but Samarasinghe subverts the traditionalism of these images with digital tools in the same way one could argue he subverts the experimental film canon's white, Western positioning.

Samarasinghe says everyday star was "inspired by the act of watching light shine through a window onto my father's decaying body every day during a vicious and prolonged illness which ultimately led to his death in 2008". Ten years on, he refracts the memory of these powerful moments into a meditation on cosmic light, deep shadow and flickering colour as intrinsic aspects of liminal states and transitional phases. — Herb Shellenberger
Director Biography

Rajee Samarasinghe (1988, Sri Lanka) is a filmmaker based in the United States. His work tackles contemporary sociopolitical conditions in Sri Lanka through the scope of his own identity and the deconstruction of ethnographic practices. His debut feature, Your Touch Makes Others Invisible was inspired by his childhood experiences during the Sri Lankan civil war and received a Sundance Documentary Fund grant in 2019, was invited to Berlinale Talents' Doc Station as well as True/False Film Festival's inaugural PRISM program in 2020. He was named one of Filmmaker Magazine's 25 New Faces of Independent Film in 2020. Rajee's work has been exhibited at venues internationally including the Tiger Short Competition at the International Film Festival Rotterdam, New Directors/New Films presented by Film Society of Lincoln Center & MoMA, BFI London Film Festival, FIDMarseille, Festival du nouveau cinéma, Internationale Kurzfilmtage Oberhausen, among others.
Director Filmography

Show Me Other Places (2021), Sunflower (2021), Misery Next Time (2021), the past (2021), Gimhanaye Netra (The Eyes of Summer, 2020) Jeevithaye Mayawa (Imitation of Life, 2020), Untitled (2019), everyday star (2018), Piṭuvahalayā (The Exile, 2018), YI XIANG JU SUO (Foreign Quarters, 2017), The Spectre Watches Over Her (2016), If I Were Any Further Away I'd Be Closer to Home (2016), An Appearance of Fortitude (2015), black widow summer set (2015), The Queen of Material (2014), Untitled (Horse) (2014), 01.39411.999 (2012)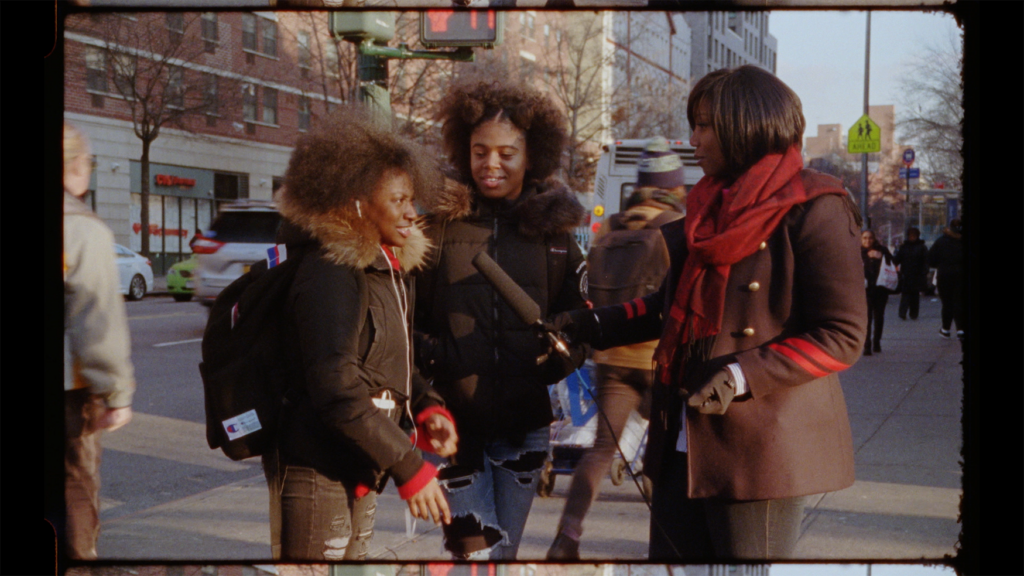 The Giverny Document (Single Channel)
In this multi-textured cinematic poem, filmmaker Ja'Tovia Gary unleashes a slew of riotous techniques and materials—from direct animation on archival 16mm film to woman-on-the-street interviews and roiling montage. What emerges is an ecstatic document, as vibrant and dynamic in form as it is politically incisive.
Programmer's Note

The Giverny Document (Single Channel) is a meditation on the safety and bodily autonomy of Black women. It moves from the beating heart of metropolitan New York—where Gary shoots interviews on location, deftly conversing with generations of women and girls in Harlem—to the pastoral surrounds of Claude Monet's eponymous gardens in Giverny, France. Against the verdant backdrop of the latter, Gary interleaves strands of direct animation like momentary glitches or infections into the scene's bucolic atmosphere. The artist appears in the shot—at times recumbent, sometimes strolling through the historic French gardens. She is a paragon of self-possession, her own muse. She is, in many ways, a compelling riposte to art-history's servile negress. And through the interpolated footage of the legendary Nina Simone, Gary reminds us that Black femme performance's creative, virtuosic force is her lodestar—complemented by the febrile animations woven in and out of this forty-minute polyptych. The Giverny Document (Single Channel) unleashes a sensibility at once documentary, musical and painterly, pushing the bounds of abstraction and figuration through its whirling mass of forms, sounds and Black subjects—subjects who live in the wake of slavery's seismic aftermath.
—Tendai John Mutambu