The very best in artists' moving image and new filmmaking
Berwick New Cinema includes feature films, competition screenings and seminars.
The second edition of the award features resolutely contemporary films that transgress restraints of genre, capital and expectation. Chosen by an international jury, the Berwick New Cinema Competition features some of the most exciting and ambitious filmmakers working today.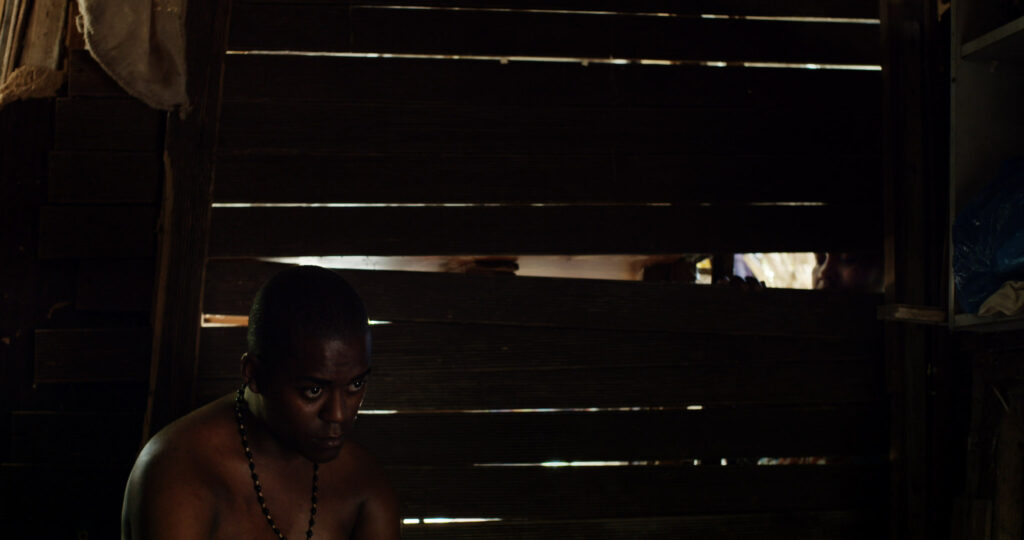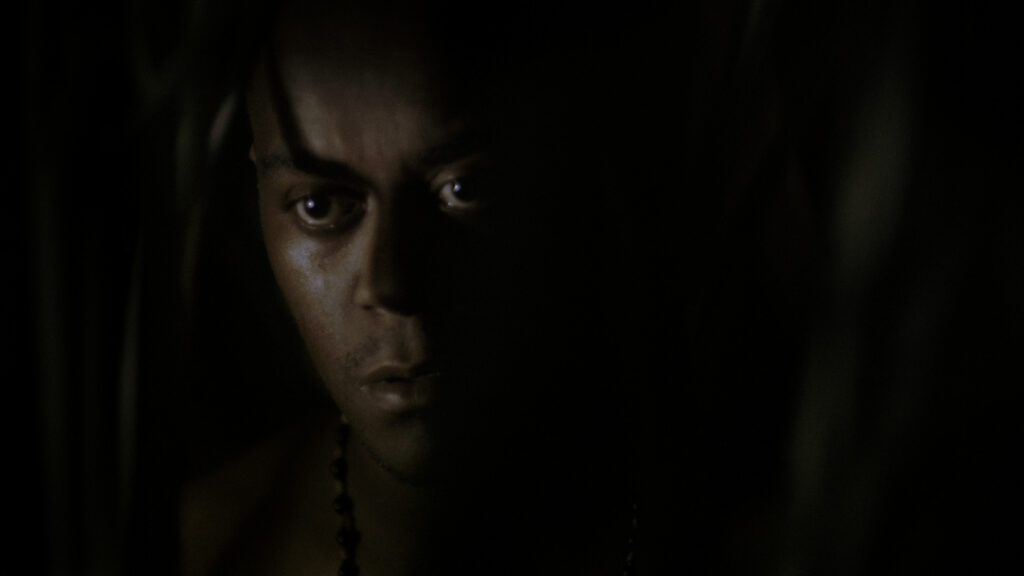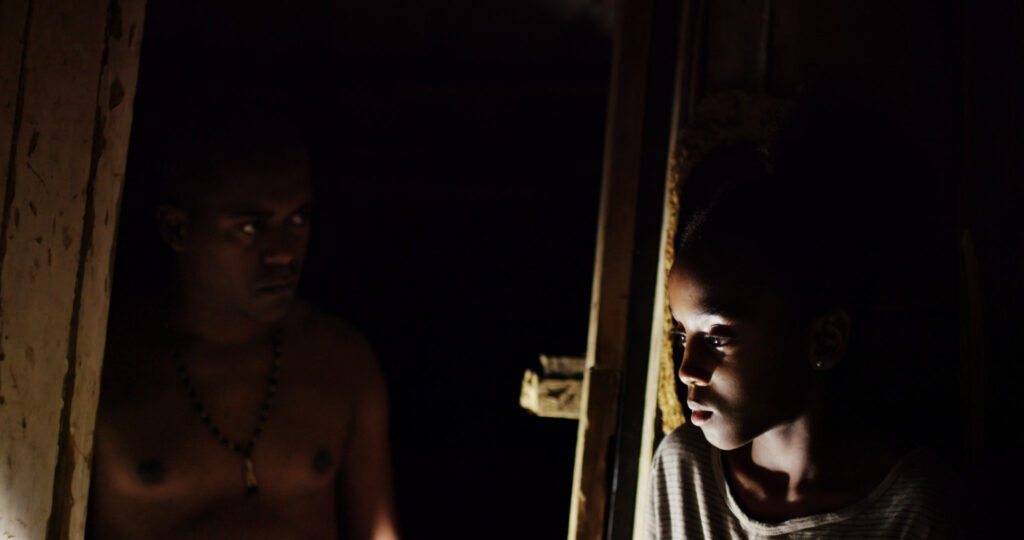 High cities of bone
Altas cidades de ossadas
Karlon, born in Pedreira dos Húngaros (a slum in the outskirts of Lisbon) and a pioneer of Cape Verdean creole rap, runs away from the housing project to which he had been relocated.
Nights of vigil are spent under a sweltering tropical heat. Among the sugarcanes, a rumour emerges—Karlon hasn't stopped singing.
High Cities of Bone is a stark, steady and humane exploration of Karlon's memories and institutional sieges, unearthing stories from a dark time.
Programmer's Note

"Karlon unearthed secrets in the archeology of an invisible city. Pedreira dos Húngaros, the end of the millennium, a tired Europe, ruins. There's a poison goin' on. Eyes that seem made to see in the darkness. Reconstructing the leads. A voice that doesn't trust History. MEMORY=RESISTANCE. Hip-hop saved a dissident. The rhymes. The beats. Words as bullets to bring back the dead. In the end, silence."

—João Salaviza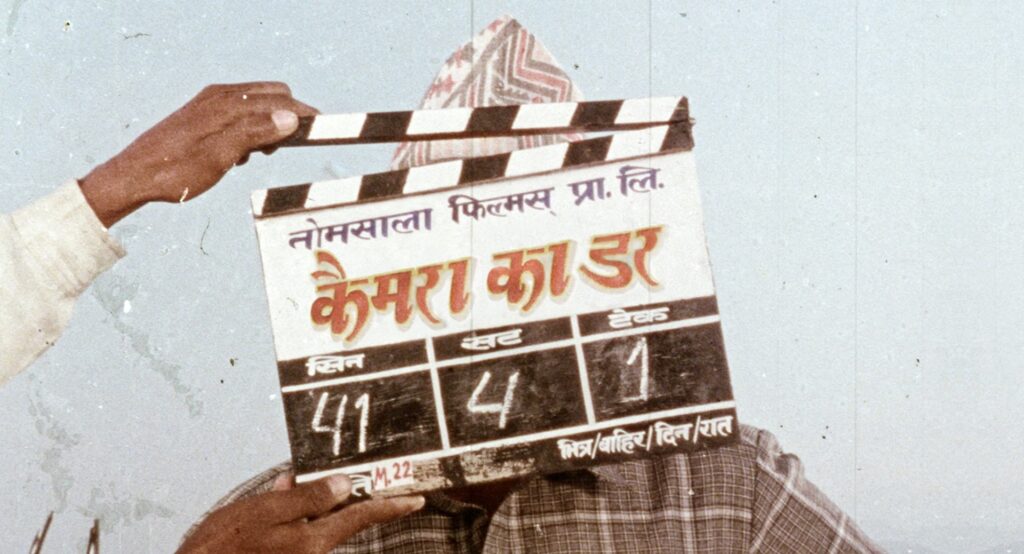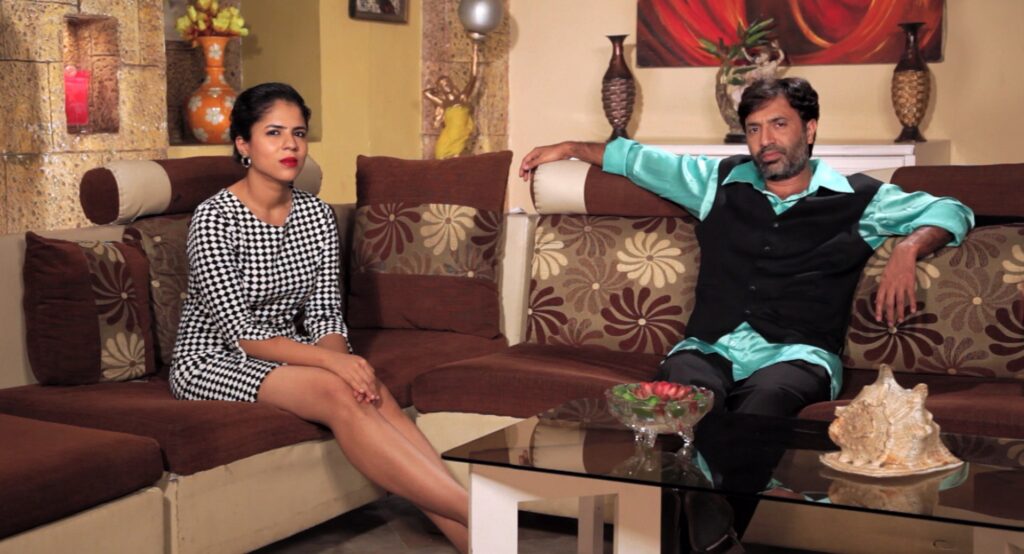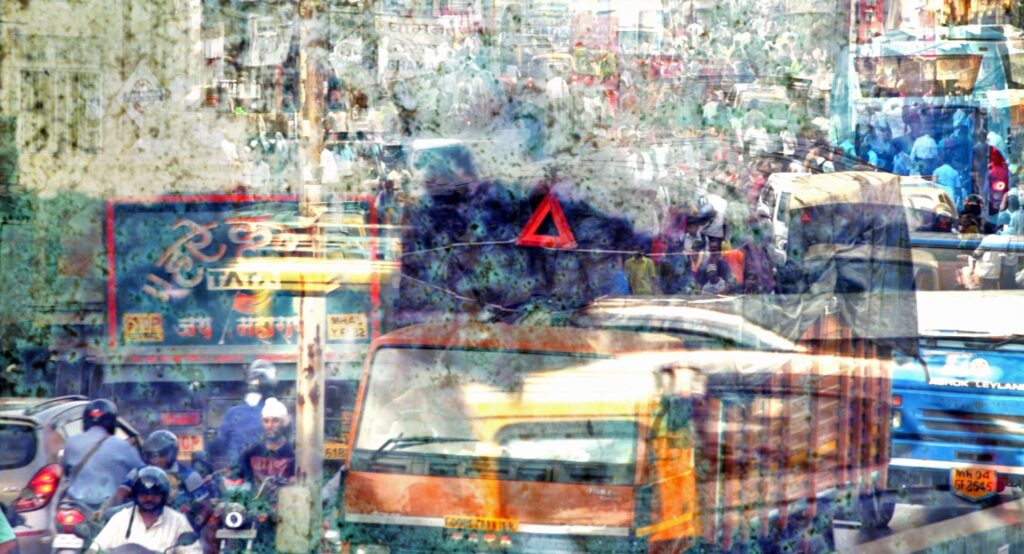 Camera Threat
Camera Threat
Somewhere in the dreary nooks of Mumbai's film industry, between star-cult, superstition and daily gridlock, Camera Threat explores the ambivalent, sometimes paranoid relationship the Indian film capital has with the moving image.
Programmer's Note

On a casting couch two actors are trapped in the side effects of a world that no longer bothers to tell facts from fiction.

Camera Threat was created within the constraints of the so-called 'Masala Formula' popularly known from Indian cinema.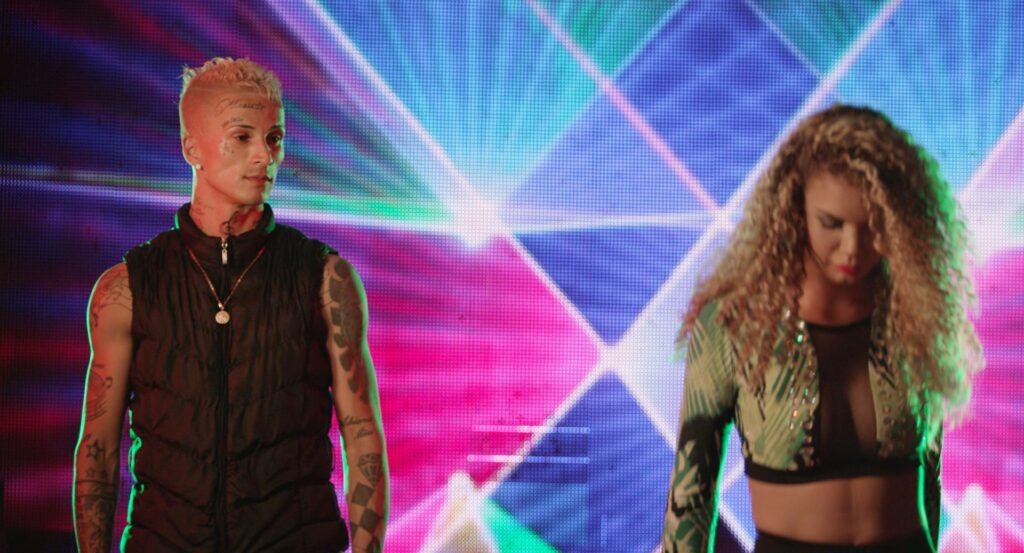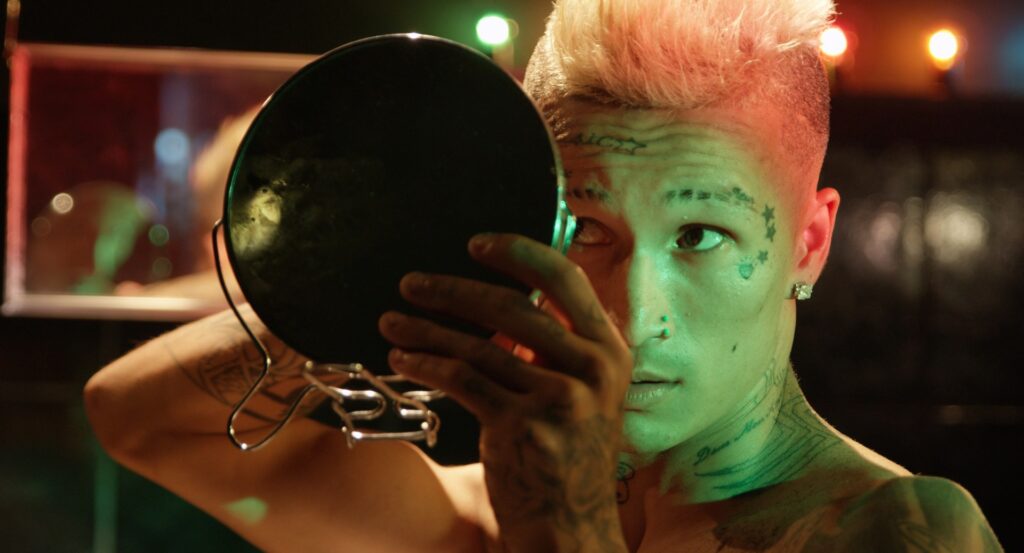 You Are Seeing Things
Estás vendo coisas
"It is all a dream" she sings, "a hallucination. You are seeing things… estás vendo coisas!" In Estás vendo coisas (You Are Seeing Things), two protagonists of the 'tecno brega' music scene stage a musical in which they appear as the stars.
Programmer's Note

Tecno brega is the name of a music style from the north of Brazil: the music is produced and distributed at low cost and without any regard for copyright law. Music consumers assert themselves as producers, passive is transformed into active. The region characterised by poverty and restructuring has acquired a new and sexy self-confidence. Parties are a part of the distribution process, music videos are another. The pictorial world of the videos, which are largely shot in immediate living environments, is characterised by kitsch texts and depict unattainable dream worlds.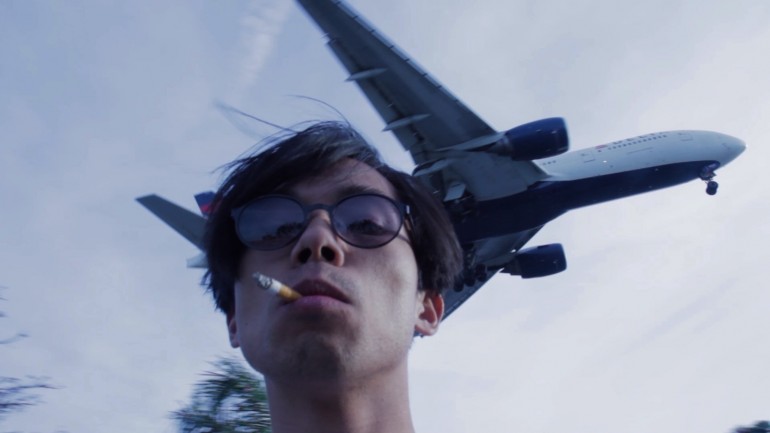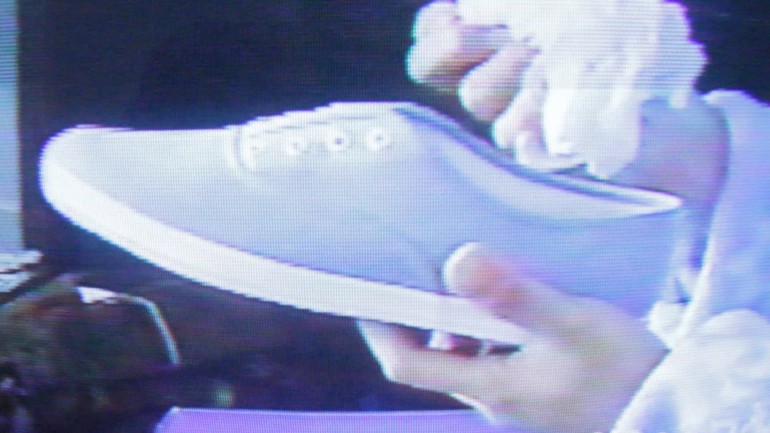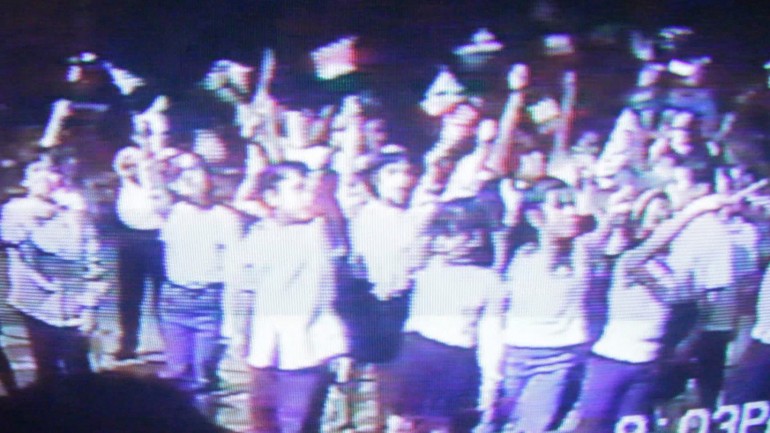 DISINTEGRATION 93-96
DISINTEGRATION 93-96 is an essay film about the undocumented Filipino American experience, retracing connections between 90s home movie nostalgia, post-colonial identity, and the disintegration of traditional family models.
Programmer's Note

A pop-culture meditation on hyper-consumerism and cultural erasure. Filmmaker Miko Revereza problematises the personal questions linked with global implications, specifically the act of recording a film document without the possession of living documents.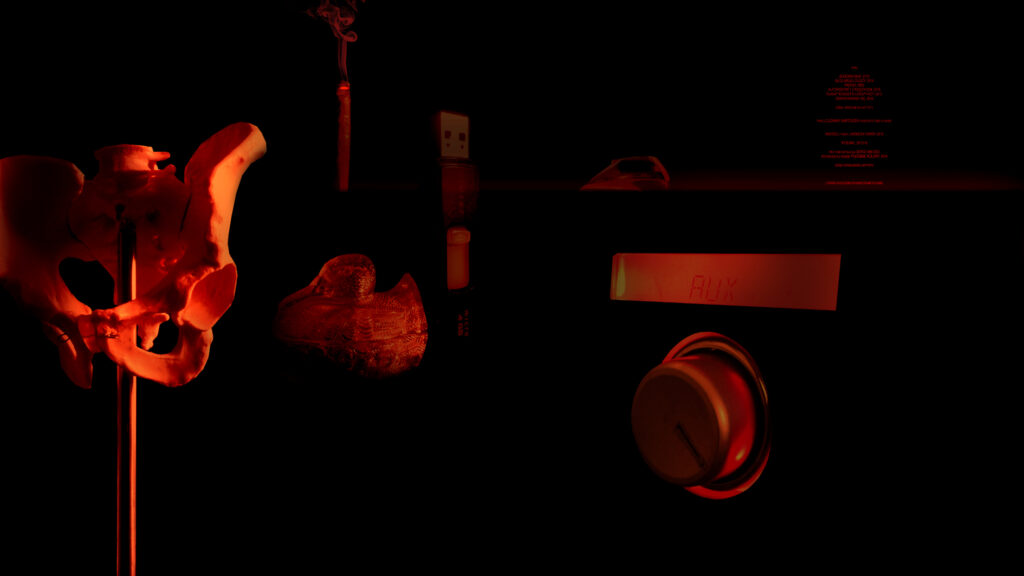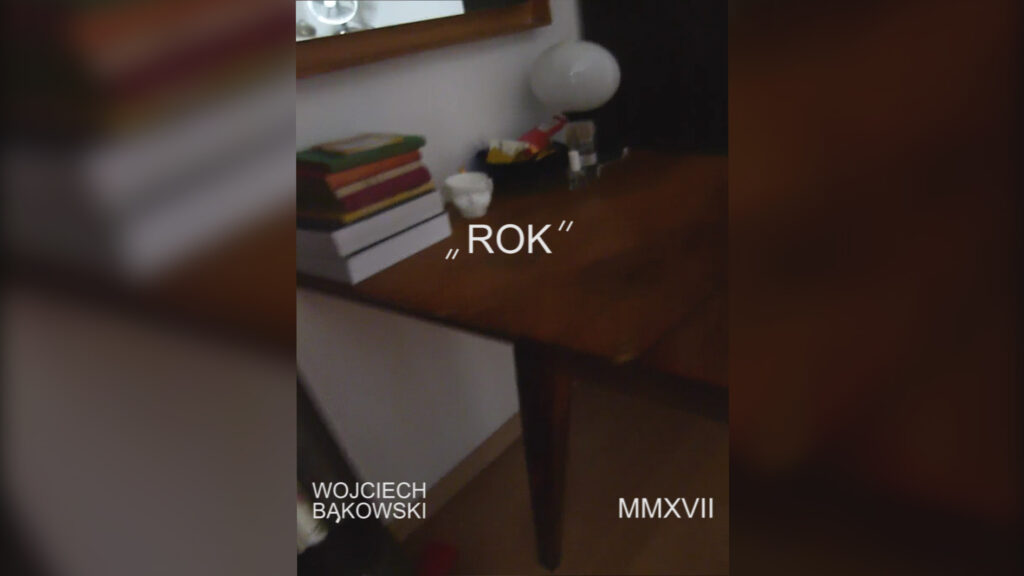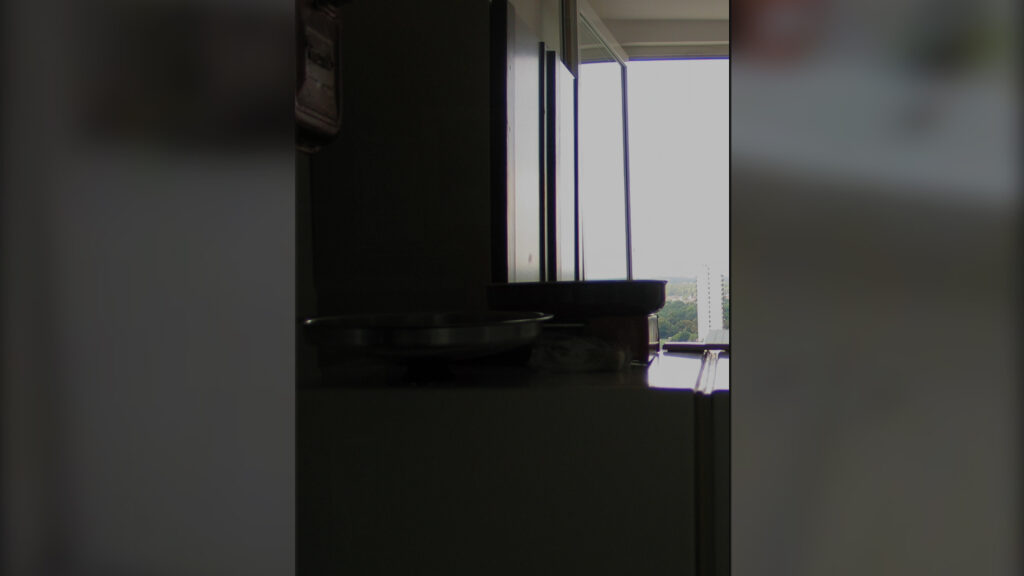 Year 2017
A walk around the filmmakers' apartment, assembled with photos of previous residents. Objects are cut out of photographs, objects that have been with the filmmaker for years. they shine red. Narrated by a repeating phrase, the film searches for the past through the eyes of a soul turned backward.