A programme of films selected by Laura Guy and Charlotte Prodger.
This programme is hosted in collaboration with Berwick Visual Arts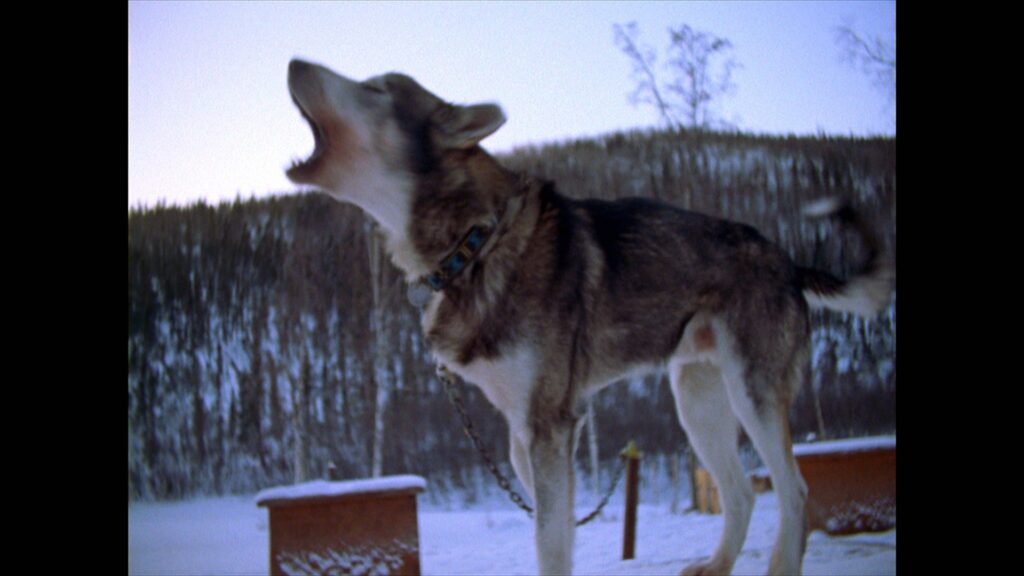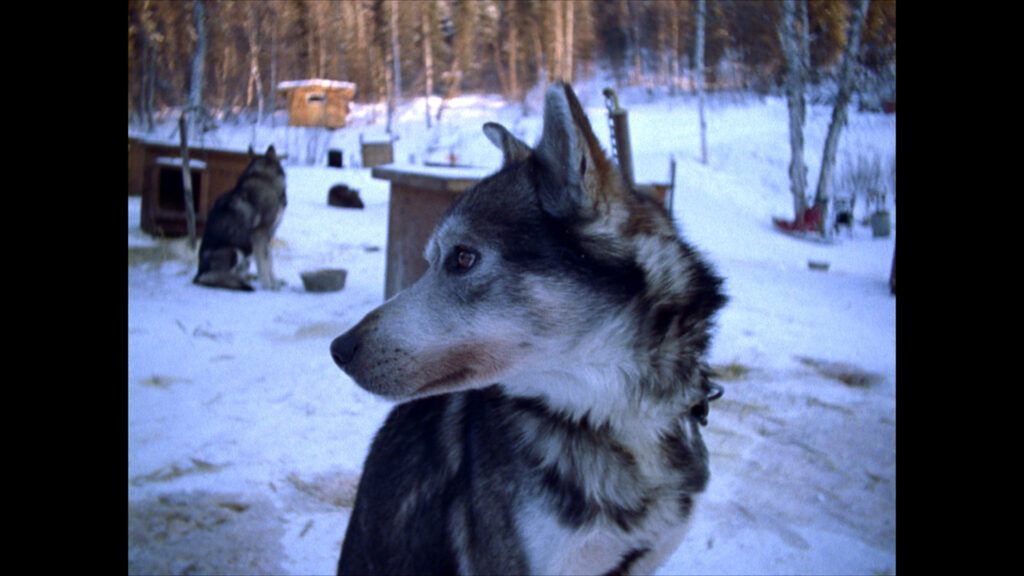 The Interior
January, the Alaskan Interior, 56 dogs, 4 humans, 5 hours of sunlight. This observational work – shot on both 16mm and digital video – is a sensory journey that follows Brent Sass, an award-winning dog musher, and his community of dogs living in isolation in the rural inland of Alaska.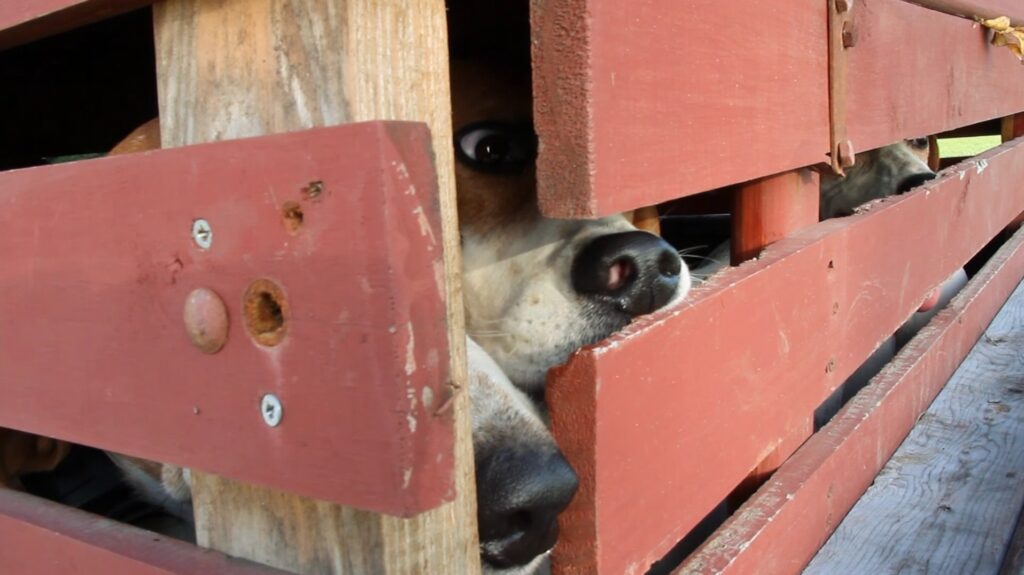 Hard as Opal
"A soldier's trip to Syria is complicated when he accidentally impregnates a friend. Meanwhile, a horse breeder from Ohio is driven away from home by her own desire to become pregnant. In Hard as Opal the lines between truth and fiction, fact and fantasy, are reined in and treated not as fixed, divisive markers but as malleable threads of narrative potential. Buckhiester and Leventhal perform alongside other non-actors who are filmed in their own varying domestic and professional environments. The result is a rich accumulation of narratives held together by questions concerning the nature of objectification, loneliness, and dissociative fantasy."
—Brett Price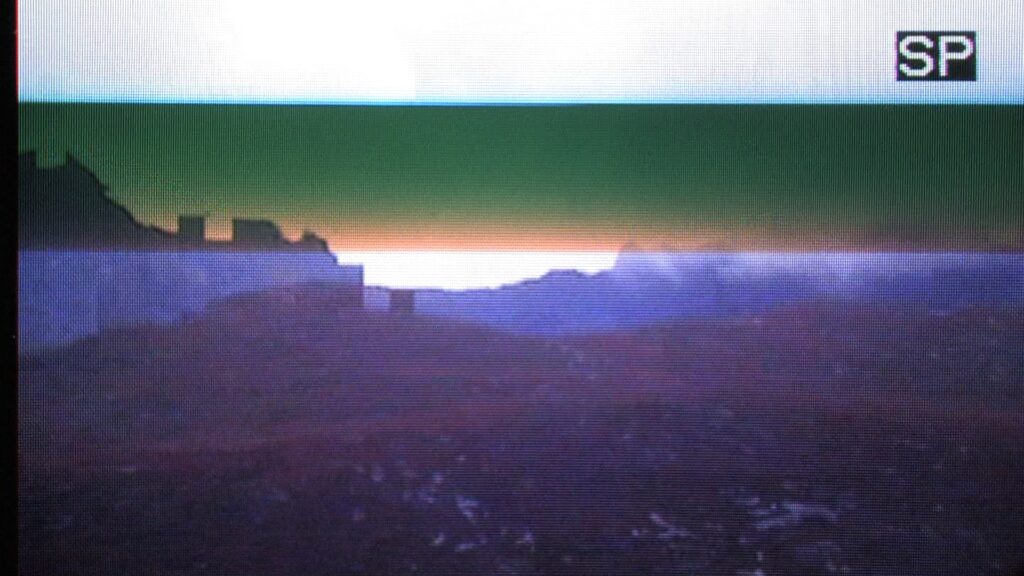 Charlotte Prodger's new video LHB continues her exploration of the complex intertwinings of landscape, identity, technology and time. Her residency in Berwick-Upon-Tweed marks the beginning of an open-ended period of research into an idea of 'queer rurality'; how queer lives are lived beyond the densely-populated urban contexts that generally dominate LBGTQI narratives, and what happens to the contingent coded signifiers of queer bodies within wildernesses.