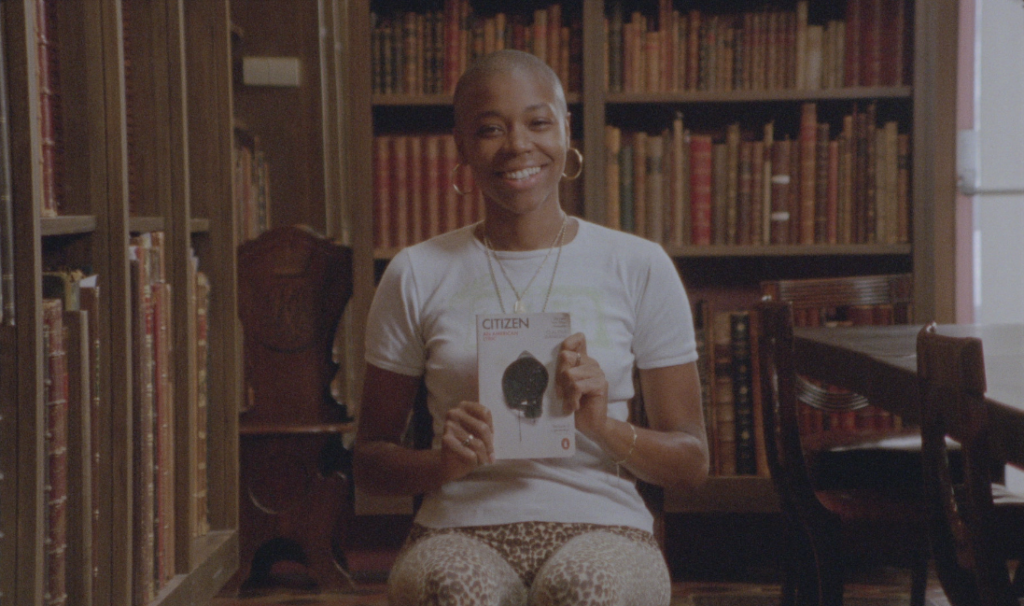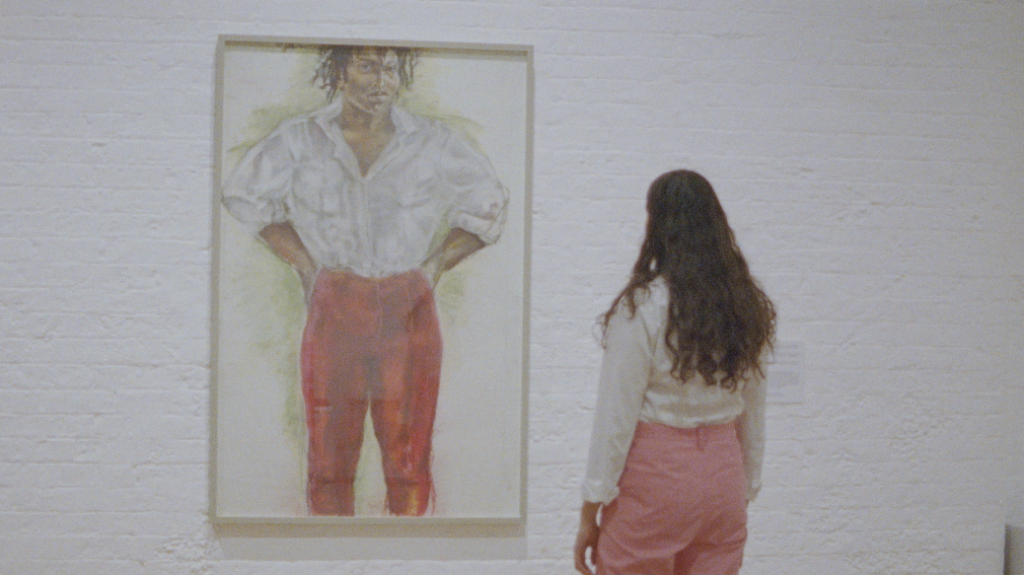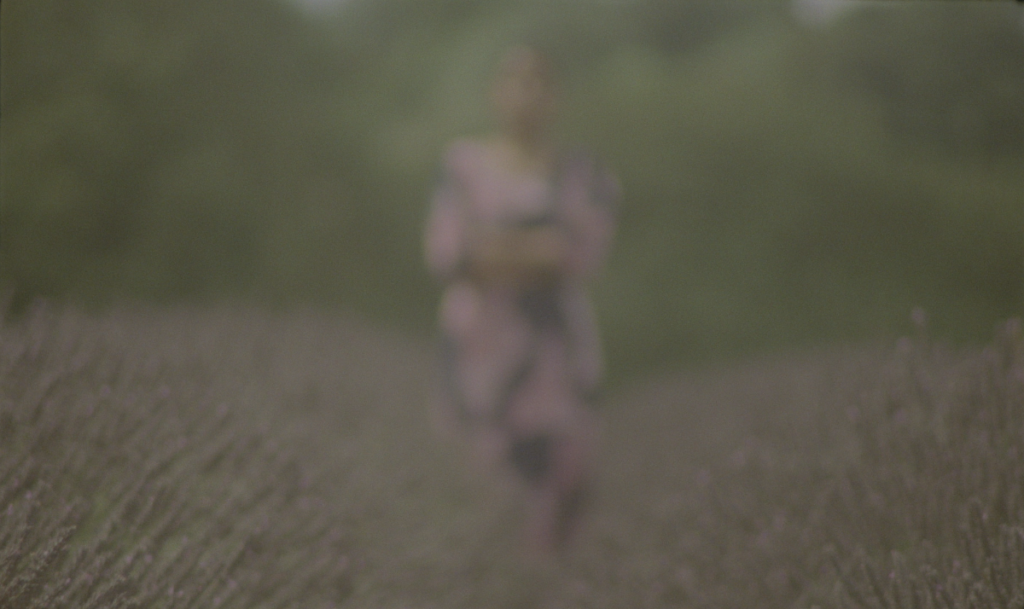 Claudette's Star
In Claudette's Star, Ayo Akingbade recreates and documents her subjects' encounters with art, literature and the "canon." A commune between young artists and artistic legacies, that looks towards the future.
Programmer's Note

The film opens in a hazy field, where a slowed down mix of Derrick Harriott's "The Loser" fills the scene, and the lyrics contrast feelings of serenity and possibility, as a young girl reaches towards the sky and attempts to catch it in her hands. Threading throughout Claudette's Star is the not-quite-graspable, visceral feeling, which art—whether music, painting or literature—can evoke, exceeding the institutions that may claim to define them.

Equally visceral is the composition of the film: textured and manifested as a series of interpretations about spectatorship and voice. The artist's camera records relaxed and intimate portraits of young black artists, walking through gallery spaces and in the Royal Academy collection and library. Some of the film's subjects talk about their literary inspirations, others give their responses to paintings, and the film situates them as active, vocal agents of cultural institutions with a history of exclusion. Akingbade's film considers these architectural spaces (with their hushed histories) alongside the lived imaginary space—the site of dreams, inspiration and collective feeling—of her black subjects.

Claudette Johnson, to whom the film owes its name, is a British visual artist who was a key member of the BLK Art Group in the 1980's. Yet the "star" of the title suggests different associations. Shining light from a cosmic past, stars are a direction for the future; stars are heroes and inspirations, a source of luminosity and energy. And a star is also a shape, evoked by the confident, assertive body language of a black woman in Claudette Johnson's paintings—Trilogy (1982–86)—as Akingbade's voiceover in the film observes, telling her friend about this favourite painting.

As is the case across all of her films, Akingbade is concerned with rhythms: the patterns and flows that can't be contained to individual people, places, or moments in time. Claudette's Star, just over 6 minutes in length, is a multifaceted and poetic consideration of the act of looking: away from the white gaze and the white imaginary, and looking forward with an unfazed energy. Confidently, the camera sometimes glimpses and sometimes lingers, pausing for thought and for space. —Christina Demetriou
Director Biography

Ayo Akingbade (UK) is an artist and film director based in London. Her works draw on notions of urbanism, power and stance. Her 2016 film Tower XYZ received a Special Mention Award at International Short Film Festival Oberhausen and won the inaugural Sonja Savić Award at Alternative Film/Video Festival (Belgrade). She is a recipient of the Sundance Ignite Fellowship and exhibited in 'New Contemporaries'. Akingbade is a graduate of London College of Communication and is currently studying at Royal Academy Schools.
Director Filmography

Claudette's Star (2019), So They Say (2019), Dear Babylon (2019), A is for Artist (2018), Street 66 (2018), Tower XYZ (2016), In Ur Eye (2015)