Personal, geological and collective histories are reencountered through this series of films. A reckoning is at the core of Myrid Carten's candid portrait of familial ties in Sorrow had a baby. While the caverns of a corpse mountain become the place and wonder for a curious eye in Rita Morais' 16mm film Há ouro em todo o lado, where a child's play and voice relay sage observations of its past transformation. Afro-Diasporic underground disco, house and ballroom culture is source and inspiration for the blissful and rapturous worldmaking within India Sky Davis' The Lifecycle of Rainbows.
Descendants is presented in collaboration with the MA Artists' Film & Moving Image at Goldsmiths University of London, selected by artist filmmaker and programme director Gail Pickering.
Followed by a Q&A with Rita Morais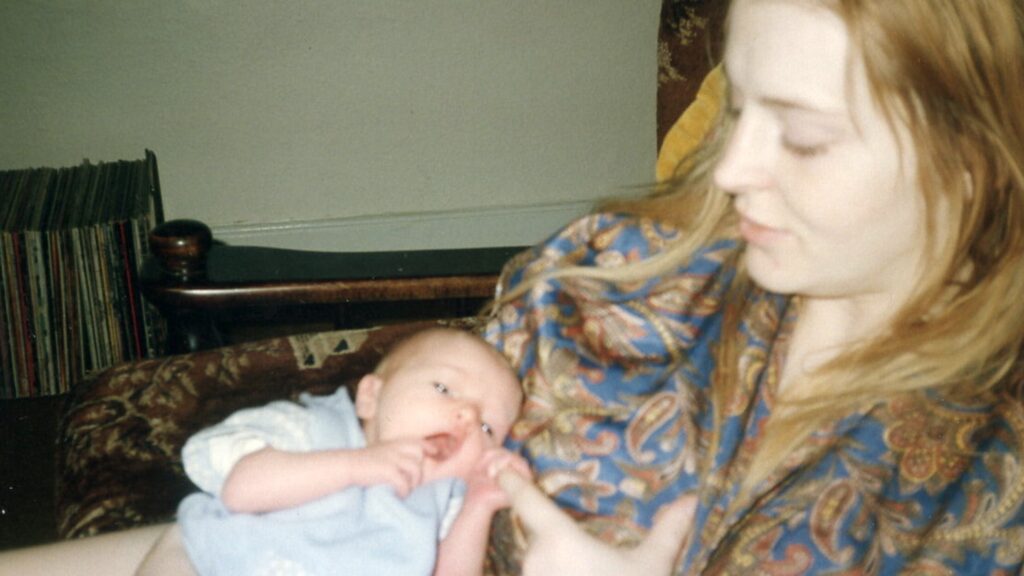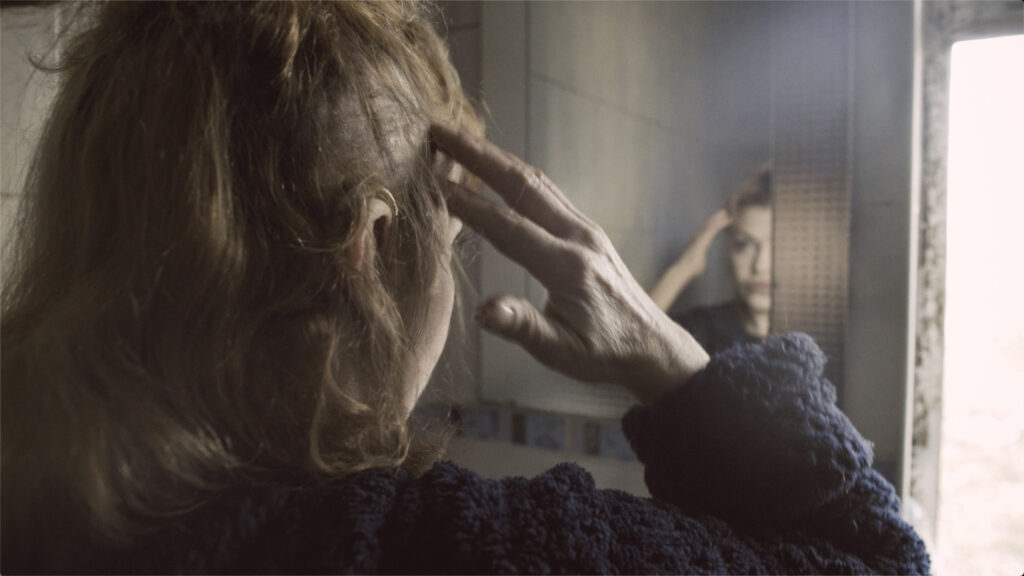 Sorrow had a baby
'I absorbed the women in my life as I would chloroform on a cloth laid against my face.' (Vivian Gornick). Sorrow had a baby explores the mother-daughter relationship through multiple lenses: memory, beauty, and inheritance. Jumping between home movies, TV shows, and raw intimate documentary footage the short film asks: Who writes the stories in a family? Who can change them?
Director Biography

Myrid Carten (Ireland) makes films for cinema and galleries. Using documentary and fiction, and often a playful combination of both, her work interrogates both the struggle for intimacy and the ways we are compromised by our pasts. She explores the universal desire to be both known and hidden, and the costs involved in both of these complicated commitments. She is currently in early production on a feature experimental documentary supported by Screen Ireland, BFI Doc Society, New Dawn Fund, Elephant Trust, and Filmfonds NL. Myrid graduated from the MA in Artists' Film & Moving Image at Goldsmiths in 2020.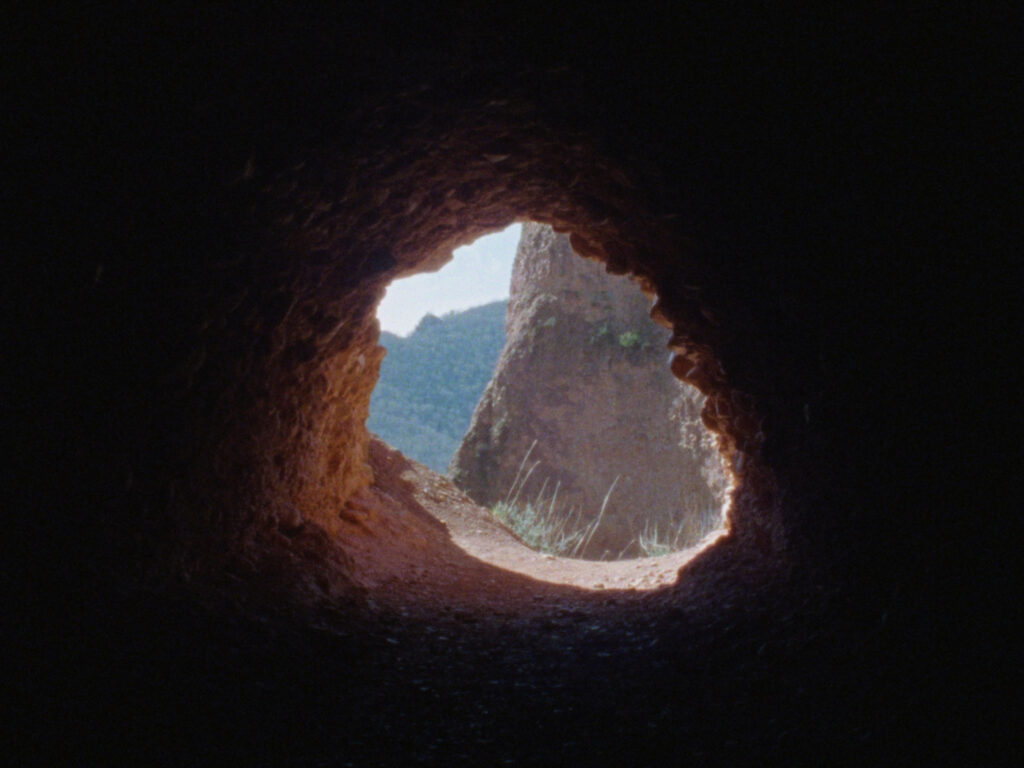 There is gold everywhere
Há ouro em todo o lado
With Há ouro em todo o lado (There is gold everywhere, 2023) we enter in the subterranean world of ruina montium – a technique used during the Roman Empire for gold extraction, largely explored in the Iberian Peninsula. In a movement passing from within towards the world, one senses a multiplicity of subjectivities that re-inhabit the large territory of the ancient mine. Há ouro em todo o lado is the first segment of the she-wolf trilogy, a series of films that trace the attribution of an industrial gaze in relation to nature, shaped by a movement towards forms of life that emerge within, despite and against that same context.
Director Biography

Rita Morais (Portugal) is an artist filmmaker and programmer, with a particular interest in the fields of experimental cinema, artists film and moving image and its relationship with issues raised by ecology. Graduating with a Masters in Artists' Film & Moving Image from Goldsmiths, she is the founder and artistic director of 'Miragem – kinematic arts in the landscape' in Pico Island, Azores, as well as a programmer in the experimental section of Curtas Villa do Conde IFF. She is a member of Laboratório da Torre, an experimental film lab in Porto.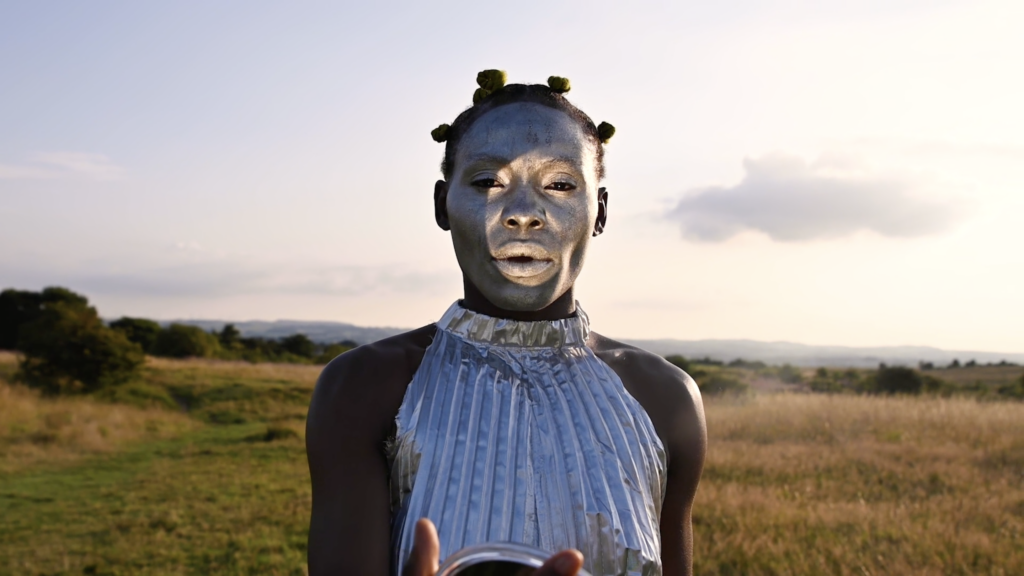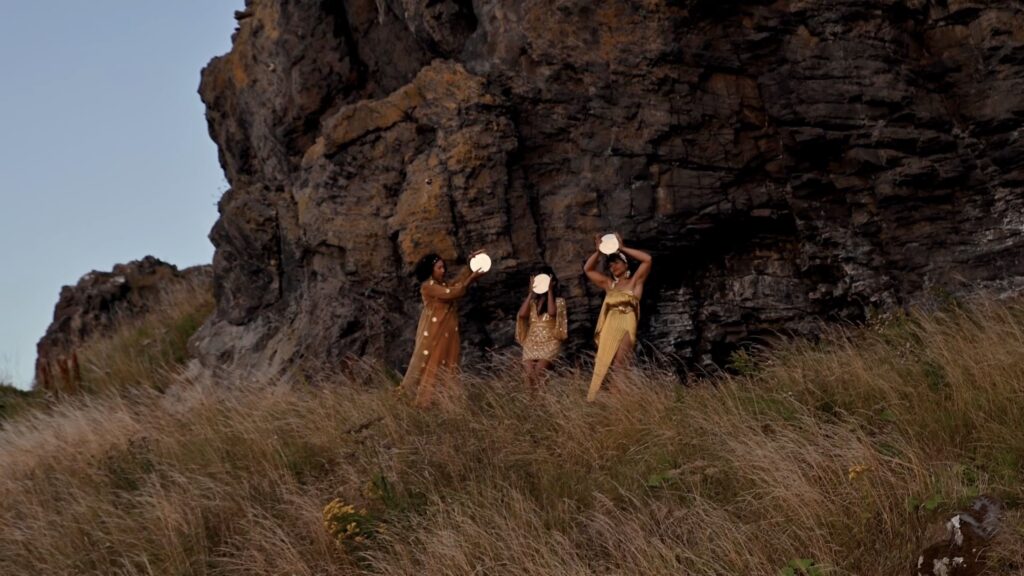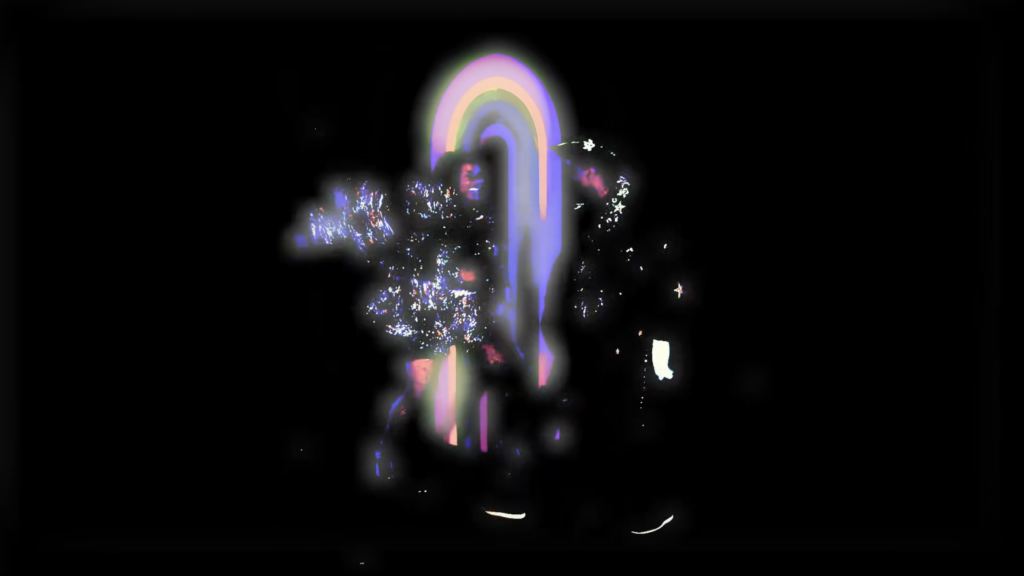 The Life Cycle of Rainbows
Inspired by the BaKongo Cosmogram's permutations within Afro-Diasporic music and dance traditions, particularly underground disco, The Life Cycle of Rainbows shines a polychromatic light on the connection between the ancestral and physical worlds and the manifold cycles we move through in our lifetimes. Shot primarily throughout Scotland's Western Lowlands, the film journeys through Birth, Maturity, Death and the Ancestral World in a vibrant universe that honours past, present and future.
Director Biography

India Sky Davis' (USA) multidisciplinary art practice of music, moving image, installation, dance and performance investigates the invisible forces of ancestry, power and spirit that shape her experience, and engages radical imagination as a source for transformation, communion, homecoming, liberation, and survival. Her work as a stage and video/film director, producer, choreographer and performer is guided by her passion for world making and her practice of creating and contributing to platforms that uplift Black, queer and femme voices. India received an MA in Artist Film and Moving Image from Goldsmiths University of London in 2020.