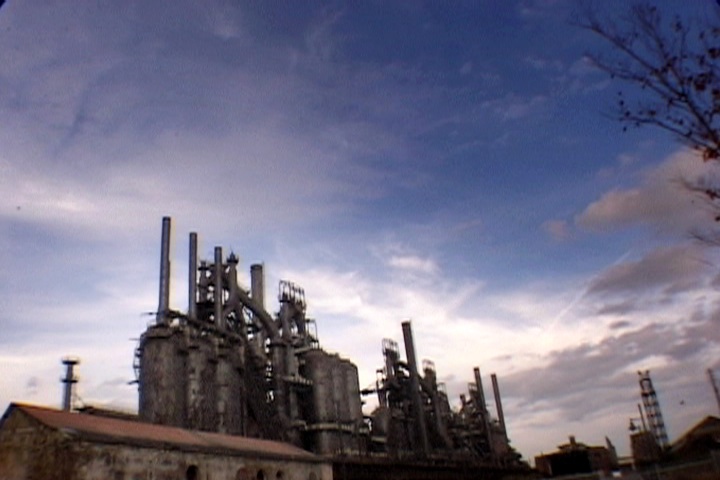 Bethlehem
A personal miscellany that began as a tribute to Bruce Conner's experiments with found footage such as Valse Triste and Take the 5:10 to Dreamland.
Programmer's Note

Ahwesh works with an archive of accumulated footage as though it were from anonymous sources, 'editing memories like a string of pearls'. What began as an homage to an important moment in the history of US-experimental cinema, becomes a lyrical mediation of autobiography and a dedication to the artist's father.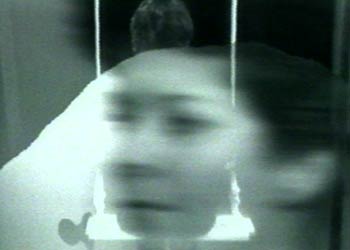 The Swing
A performance to camera of Tina Keane swinging. An image of 'she' from girlhood to womanhood. Based on a performance at the Serpentine Gallery in the same year, the motion of the swing sets a tempo for a repeating image that gradually transforms over time. Utilising the self-reflexive quality of new video technology, the work reflects a feminist idea of radical change in which the image of 'she' or 'her' needs also to be radically altered.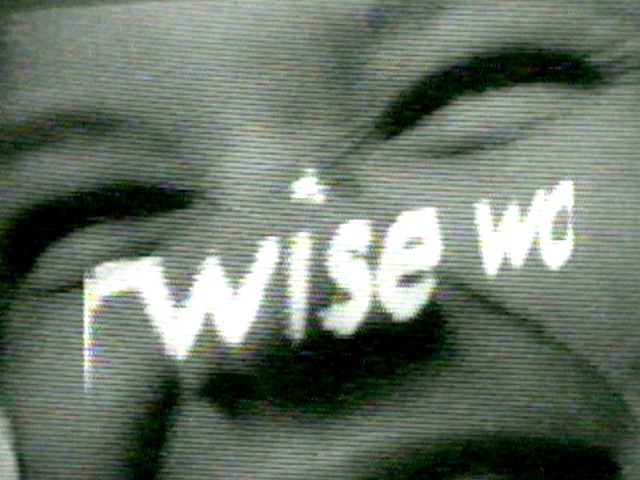 The Vision Machine
Here Ahwesh's heterogeneous textual approach comes to the fore, as she juxtaposes narrative, faux documentary, comedic and 'serious' footage, and merges film, video, and Pixelvision. Suggestions and meanings accumulate: austere, theoretical text is interrupted by shots of women relating bawdy (sexist) jokes; classic R&B music plays while women stomp on records and pour alcohol on the floor. The Vision Machine is a fragmented enquiry into issues of gender, language and representation.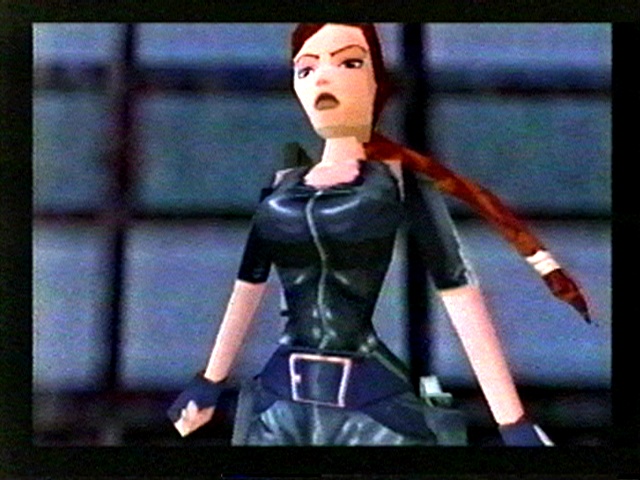 She Puppet
Re-editing footage collected from months of playing Tomb Raider, Ahwesh transforms the video game into a reflection on identity and mortality.
Programmer's Note

Trading the rules of gaming for art making, she brings Tomb Raider's cinematic aesthetics to the foreground, and shirks the pre-programmed 'mission' of its heroine, Lara Croft. Ahwesh acknowledges the intimate relationship between this fictional character and her player. Moving beyond her implicit feminist critique of the problematic female identity, she enlarges the dilemma of Croft's entrapment to that of the individual in an increasingly artificial world.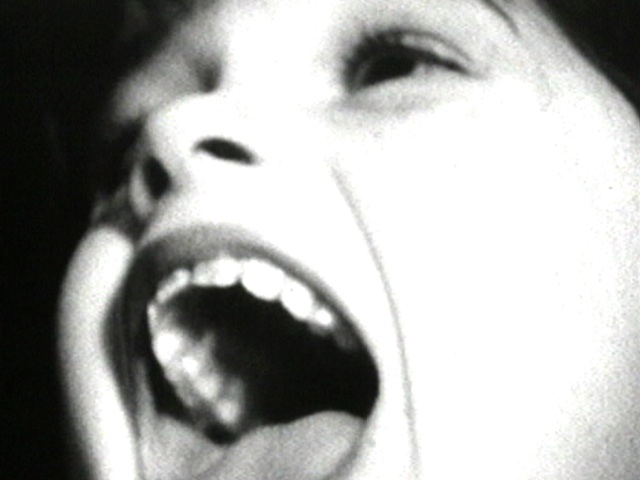 The Scary Movie
Ahwesh's two young actresses, Martina and Sonja, cross-dress in vampire capes and werewolf claws, re-enacting familiar horror tropes. A roughly corresponding soundtrack of stock screams and 'scary' music suggests that the girls' toying with gender roles and power dynamics may have dire consequences.