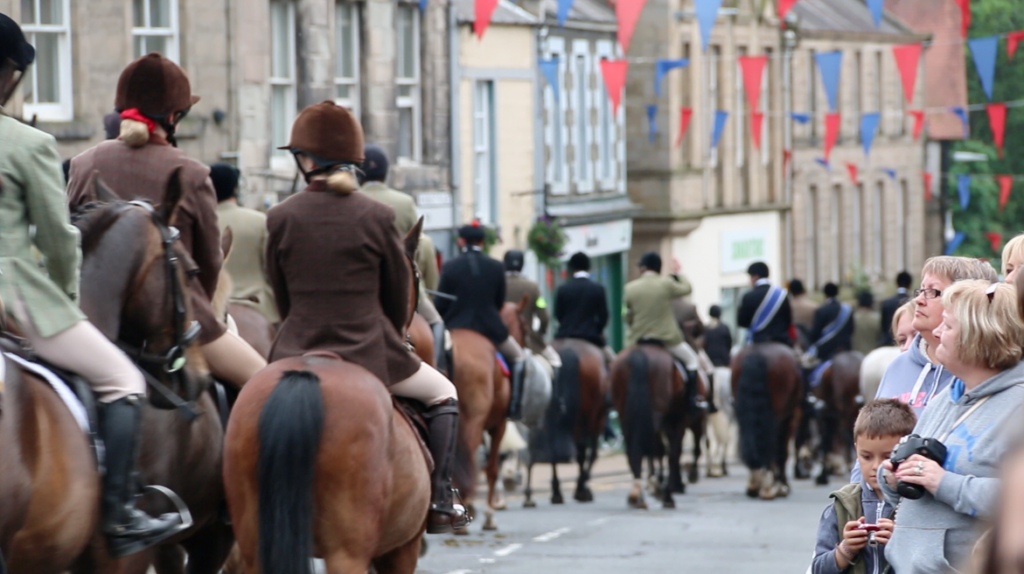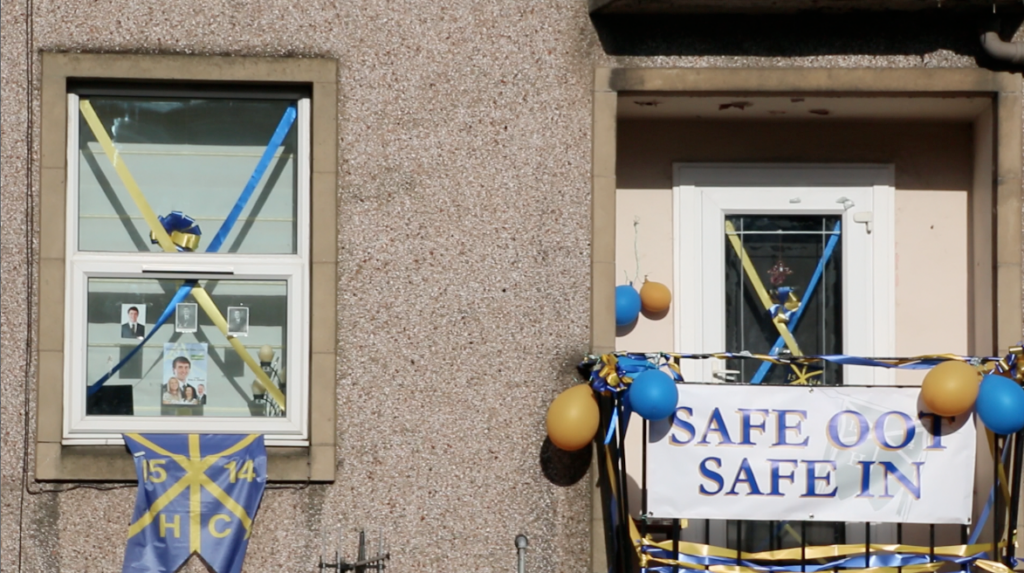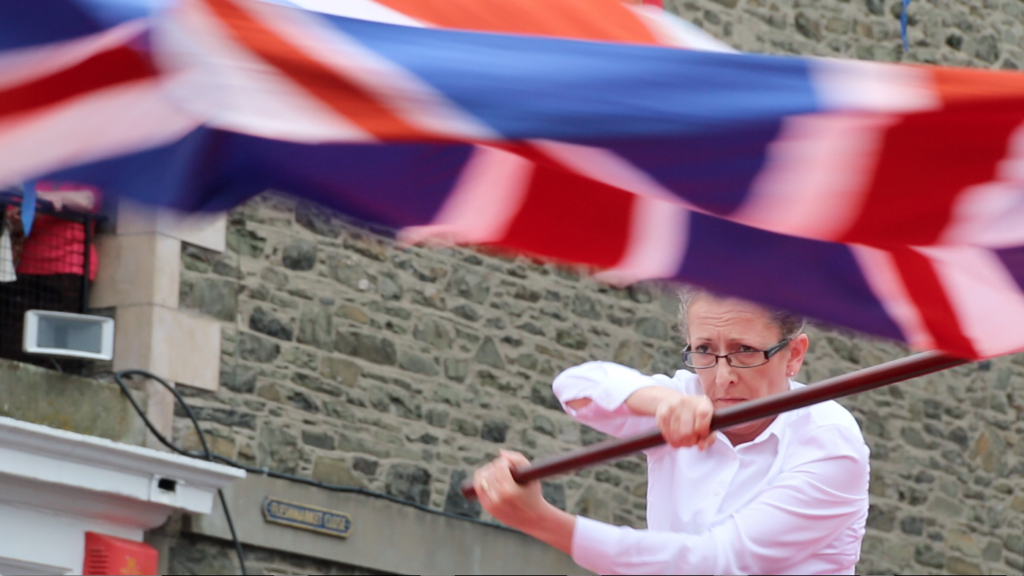 The Lawes of the Marches
Using as her starting point the ancient border tradition of the Bounds or Common Ridings, video artist Katie Davies has spent the last six months as Berwick's Artist in Residence. Filming, photographing and recording the personal stories, and experiences of the hundreds of participants in the 700 year old ritual of communal horse riding, all along the border of England and Scotland.
Programmer's Note

Begun in the era of border raids and the infamous bandits, the Reivers, Davies explores the ridings against the Elizabethan document, 'The Lawes of The Marches', a treaty to control the lawless West, Middle and the East Marches on both sides of the boundary. During this time, the families and clans across the Marches would switch nationality, raiding across the perimeters to create a frontier of terror and crime. Governed by The Lord Wardens of the Marches, it was not a geographical dividing line that formed the border controls during this time, but The Lawes of The Marches.

Designed to preserve the boundaries of individual towns, the Common Ridings are now a series of hugely popular annual summer events which begin in May in Berwick upon Tweed, and end in August in Coldstream. The events begin early in the morning and end in the late into the night, with ceremonial acts to ordain the principle riders and standard bearer. The ritual includes hundreds of participants and horse riders literally follow in the steps of their ancestors.

The Ridings are a unique Scottish Borders tradition, and one which takes on new significance as once again the Anglo-Scottish border is contested in the lead up to the referendum for an independent Scotland.

"The Lawes of the Marches aims to explore how history is a process of using the past as evidence for the present, and any image of that past is about reinforcing this present contemporary moment. That's what I find so fascinating about the Common Ridings. They are as much about now, Scotland/England, this current political/social border landscape as they are about marking the common ground, and commemorating the past, which makes them as relevant today as they were in 1500." – Katie Davies Co-commissioned in partnership with Berwick Visual Arts, with the support of Arts Council England.