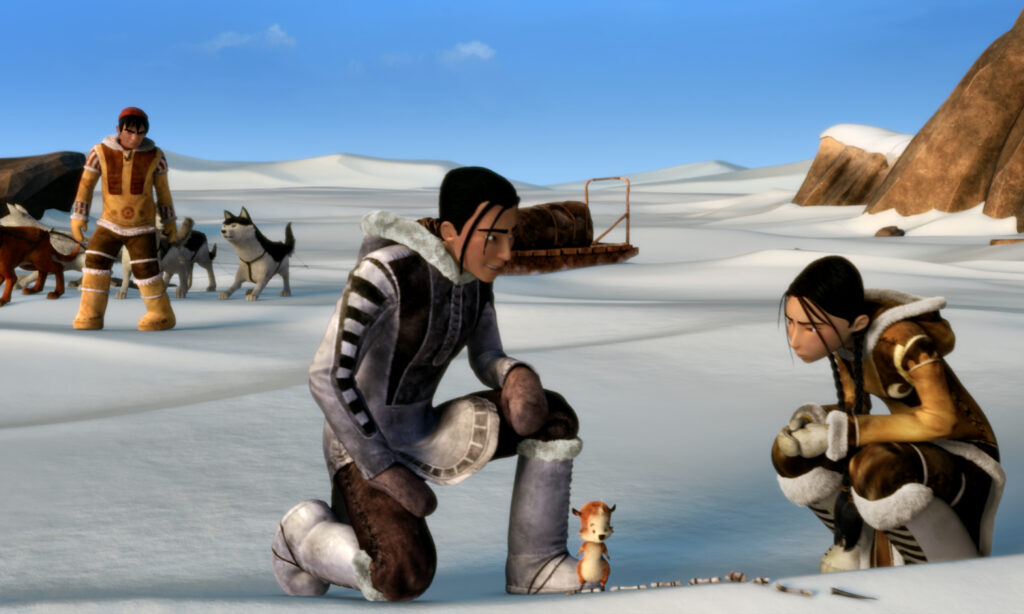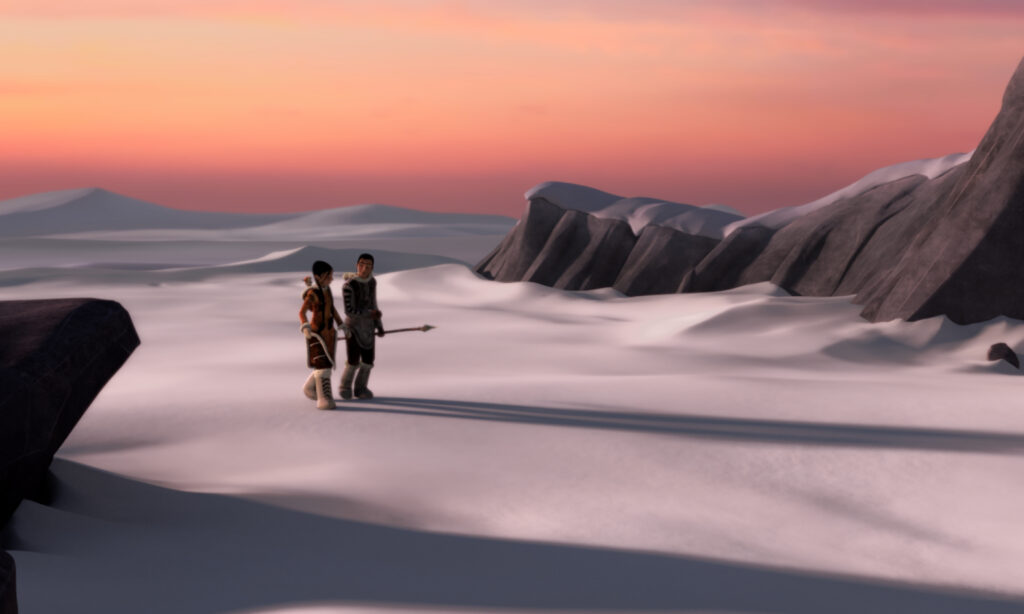 The Legend of Sarila
A wonderfully animated adventure for all the family.
Programmer's Note

In the far North, in Autumn 1910, an encampment of Inuit nomads is threatened by famine. The situation is dire: day after day the hunters return empty-handed. The clan's wise woman, Saya, recalls the legend of Sarila – a promised land hidden among the glaciers, where wild game is said to be plentiful. Legend has it that only the pure of heart may enter this hallowed place.

In this tale of initiation, three of the clan's young people agree to go in search of Sarila in order to save their tribe: Putulik, the chief's son; the beautiful Apik, his fiancée; and Markussi, who must learn to accept and use his shamanic powers, together with Kimi, a small, mischievous lemming.

"The movie boasts a fine voice cast, including the Canadian-born Christopher Plummer and Geneviève Bujold, and a story that draws its inspiration from Inuit culture and legends. There are blizzards and avalanches, sled dog rides through twisting ice tunnels and mystical battles between rival shamans."

– New York Times
Every Drop Counts
A short film commissioned by Northumbrian Water which explores water conservation in Wooler and Glendale, Northumberland. Seven young people from the Glendale Film Club for Young People created this environmental documentary.