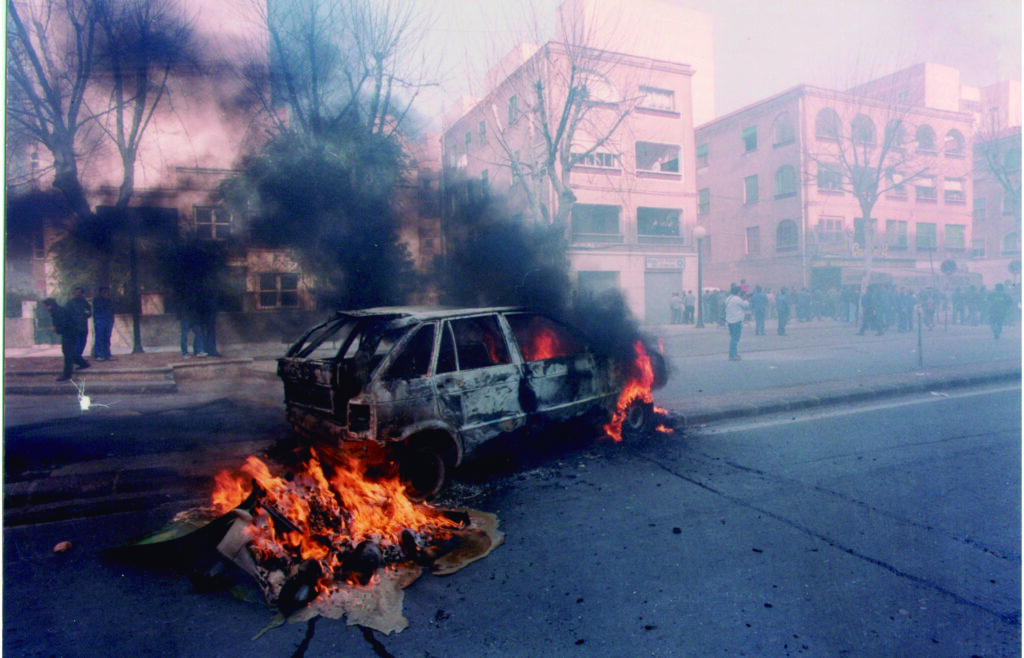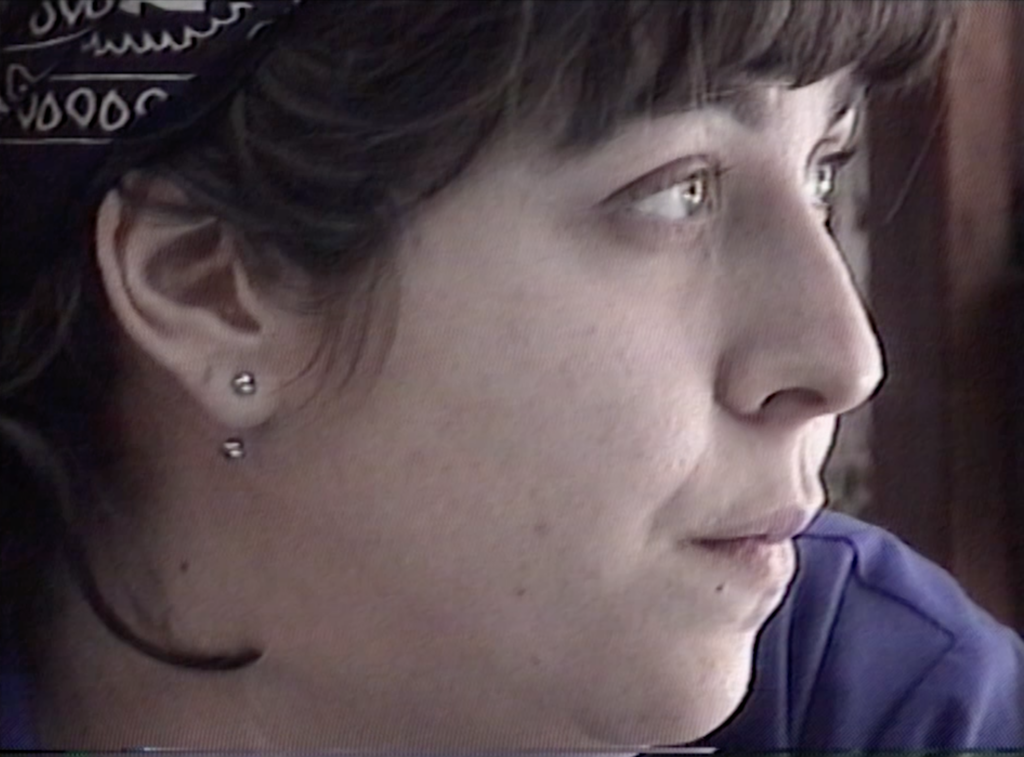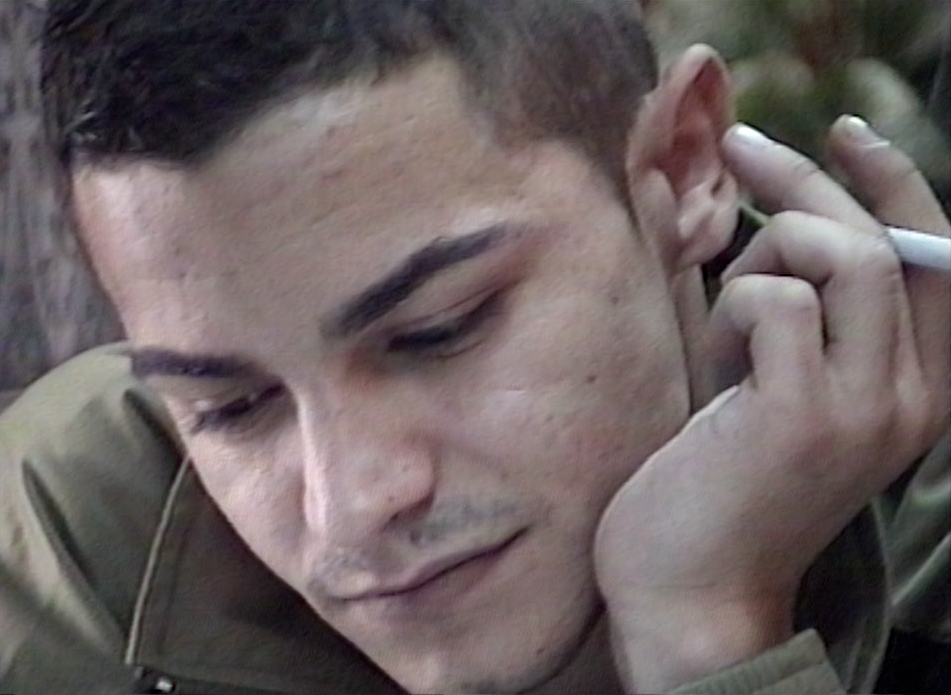 The Year of the Discovery
El año del descubrimiento
In 1992,the Barcelona Olympic Games and the Seville Expo were held in Spain. However, in the south-eastern town Cartagena, the protests sparked by the industrial crisis became increasingly violent and resulted in a mass uprising that culminated in the burning of the Autonomous Community's parliament.
Programmer's Note

Luis López Carrasco was 11 years old when he saw the Spanish town Cartagena's parliament burn on TV. A significant fact is that, now, those around him in his adulthood don't seem to remember. With his second feature, The Year of the Discovery—a split-screen epic of 200 minutes and 45 characters—he tries to understand the economic, social and political events that led to it. Drawing on the testimonies by those who remember it, the film travels back in time to present workers and unemployed people, of all different ages, discussing at a café the various political and personal concerns of that time.

Individual memories thus become grouped in a film-document for present and future generations, atoning for a collective pact of forgetfulness as recent as not even 30 years ago. What happened on an economical and political level is not foreign to many other countries: the Spanish liberal government pushed for an accelerated process of de-industrialisation in the name of a supposed economical progress, leaving the working class in distraught and the trade unions in despair.

That the viewer spends the almost entirety of the film listening to these more or less casual conversations, immersed in the interior of a café is of no small significance. A bold and effective storytelling choice from López Carrasco which mimics that original act of him and his co-screenwriter Raúl Liarte who—imbued in a remarkable spirit of civic commitment— interviewed the workers and union leaders who had rarely been heard before. A monumental ode to the role of cinema as an act of listening and of rescuing from oblivion what dominant History might not want to keep a memory of. —Ana David
Director Biography

Luis López Carrasco (1981, Murcia, Spain) is a filmmaker and writer. His first feature film Los materiales (2010) was awarded the Jean Vigo Prize for Best Direction at the Punto de Vista International Film Festival 2010 and the International Jury's Special Mention at FiD Marseille in 2010. In 2008, he co-founded Los Hijos, an experimental cinema and documentary collective. His work has been shown in numerous international film festivals, such as Locarno, Rotterdam, Viennale, Toronto, New York Film Festival – Film at Lincoln Center and Buenos Aires International Festival of Independent Cinema, as well as a number of contemporary art centres, including Museo Nacional Reina Sofía (Madrid), Museo Guggenheim (Bilbao), Centre Pompidou (Paris) and ICA London.
Director Filmography

The year of the discovery (2020), Aliens (2017), Fuente Grande (2016), El Futuro (2013