Disfigured Mermaids is part of the Ultramarine programme, curated by Ilona Jurkonytė
TRAILER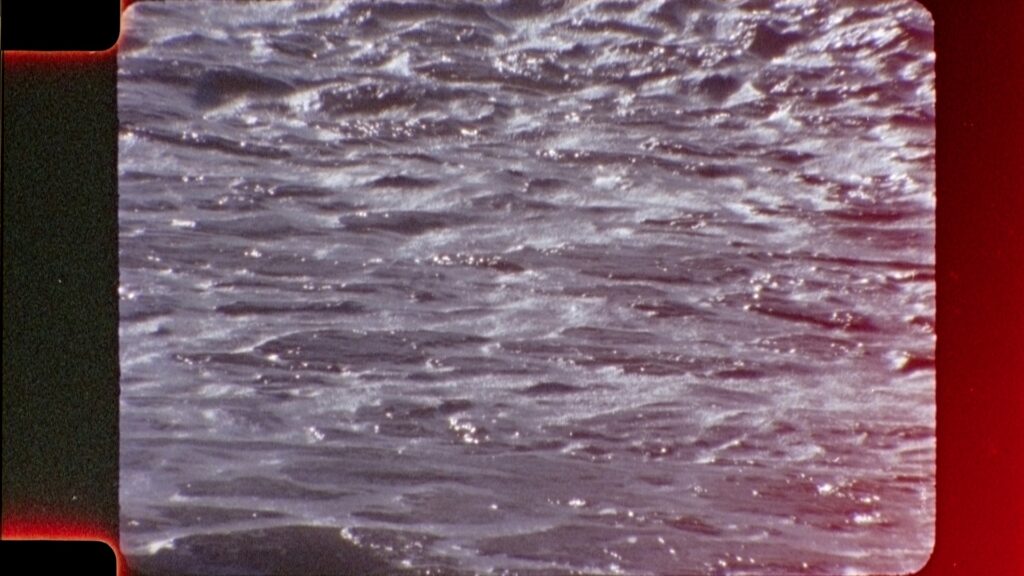 Gulf
Gulf was shot on the north shore of Cuba, looking towards the Gulf of Mexico, just months before a massive dead zone was created by the Deepwater Horizon oil spill, which leaked 4.9 million barrels of oil between April 20-July 15, 2010.
Wave patterns fill the frame, pulling apart the film strip itself.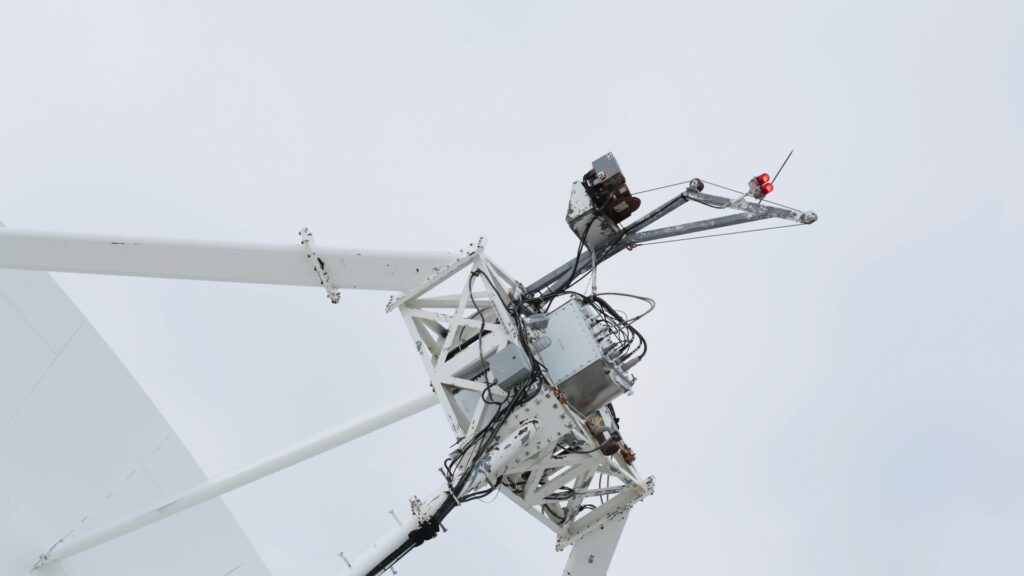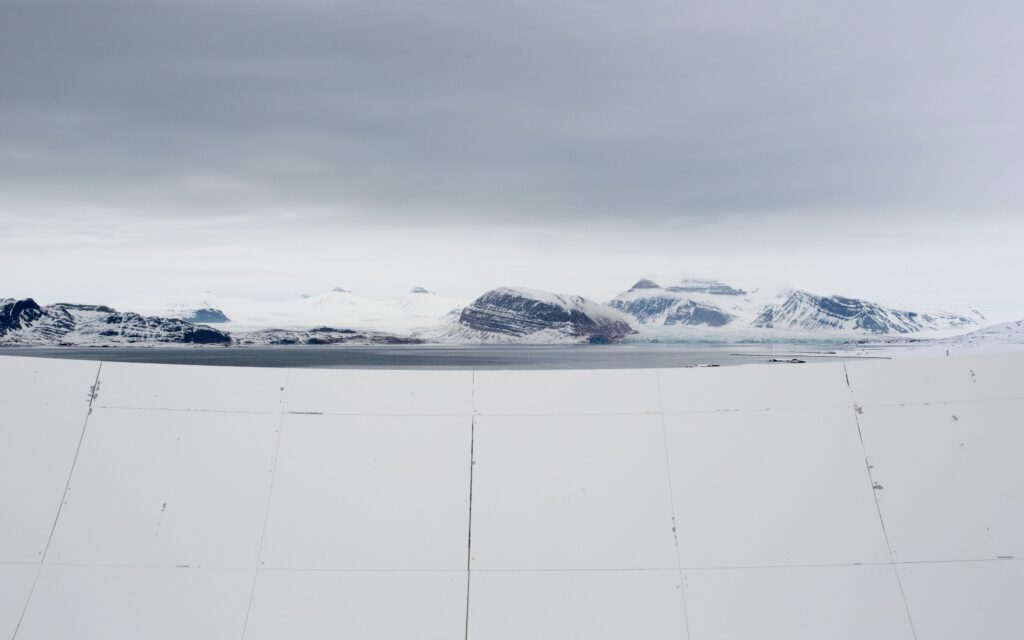 Sirenomelia
Programmer's Note

A woman born with Sirenomelia—so-called mermaid syndrome—investigates a Cold War Arctic submarine base. The location opens to the cosmos, listening to the earth and to the sounds of quasars. Sirenomelia exposes a future liberated from the military and economic structures that oppress the present; a future in which relations between humans and nonhumans have been transfigured; a future in which the cosmic dimension of earthly coexistence is woven into the texture of the social.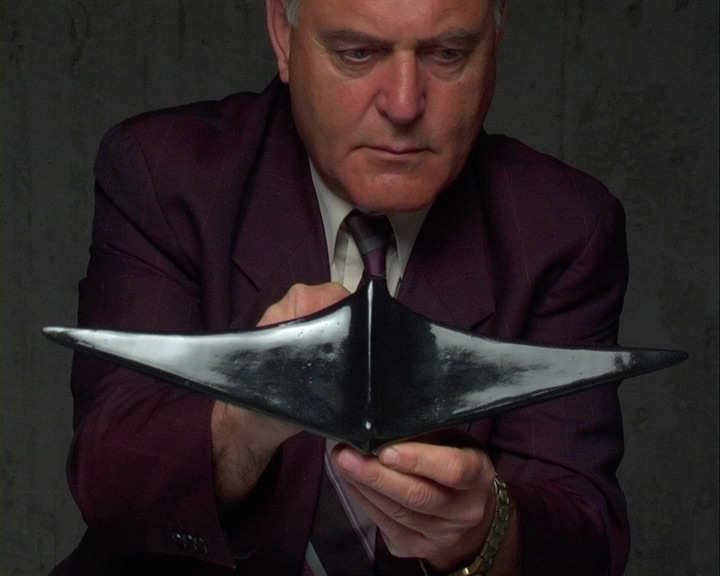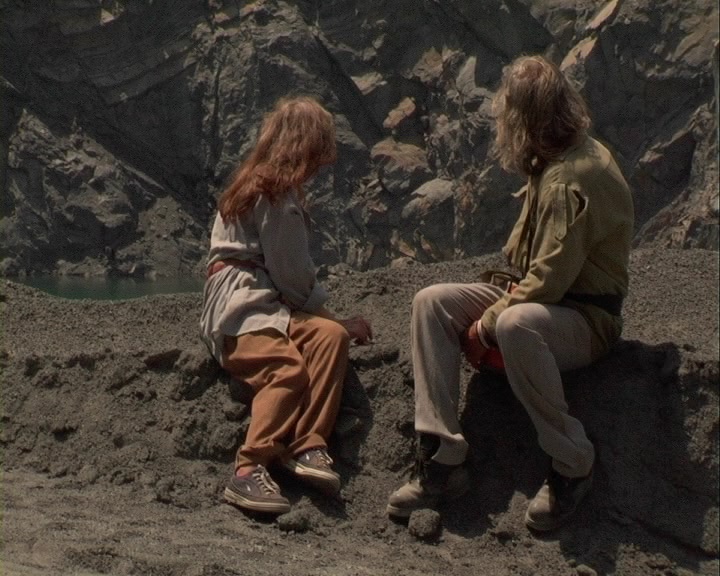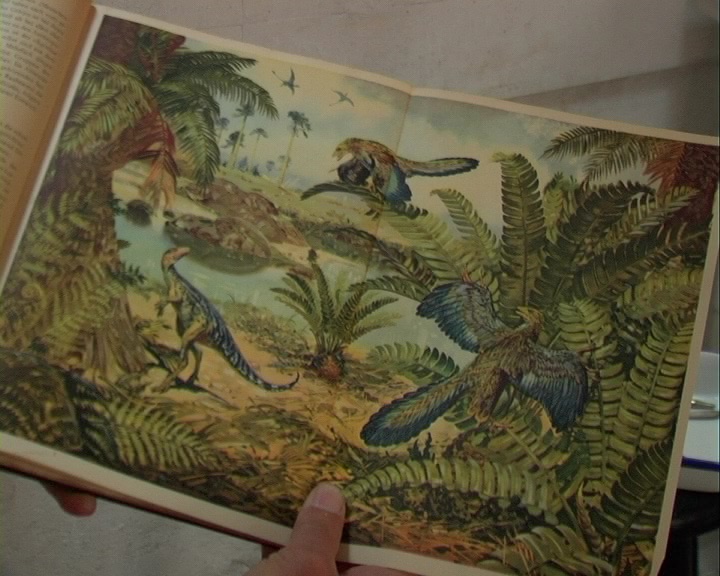 Juggernaut (2009) depicts a new world of ideas, opportunities, new ways of living, with more conveniences and endless quests of forwardness. The gigantic apparatus that has been created by technology, utopian model cities that fail to function, Nasa space programme clips and Walt Disney propaganda cartoons from '40s are the main focuses of the film.
Programmer's Note

The menace of war machines and the implied power given to a specific group of people to order humankind in a timeless and unknown location are here described as Juggernaut, which means an unstoppable force that crushes everything on its path.

Juggernaut's final comment, appropriated from the Futurama display, has a realist as well as ironic tone: 'And so we see . . . A world with a future in which all of us are tremendously interested. Because that is where we are going to spend the rest of our lives. In a future which can be whatever we propose to make it.'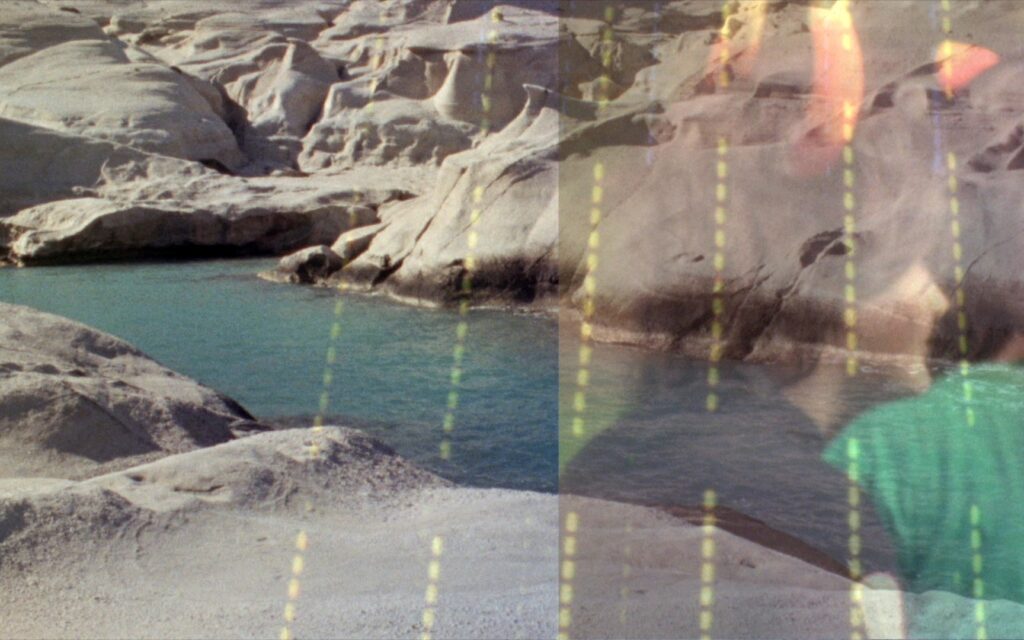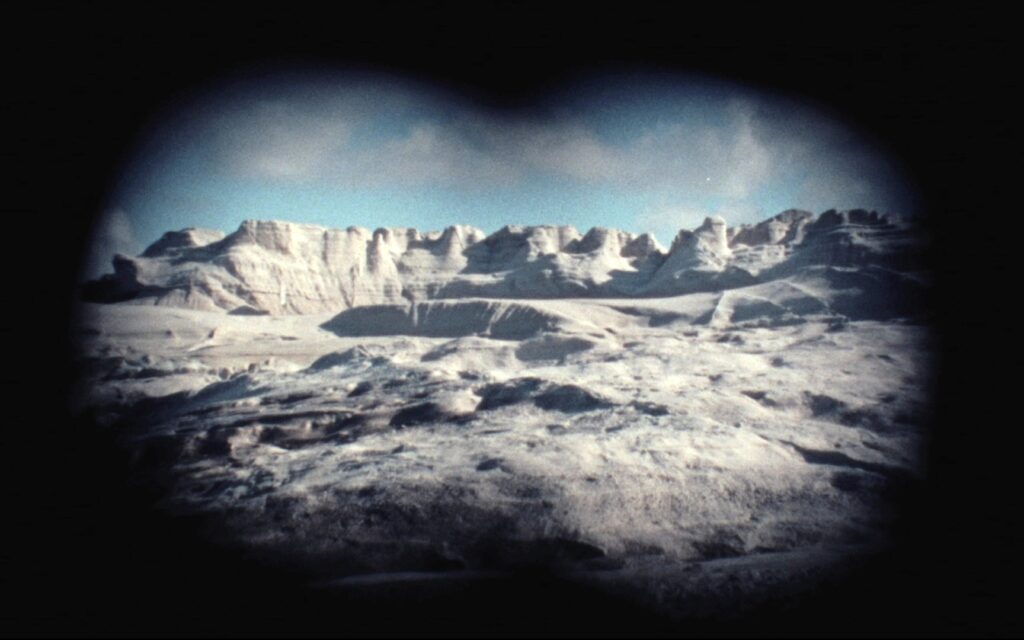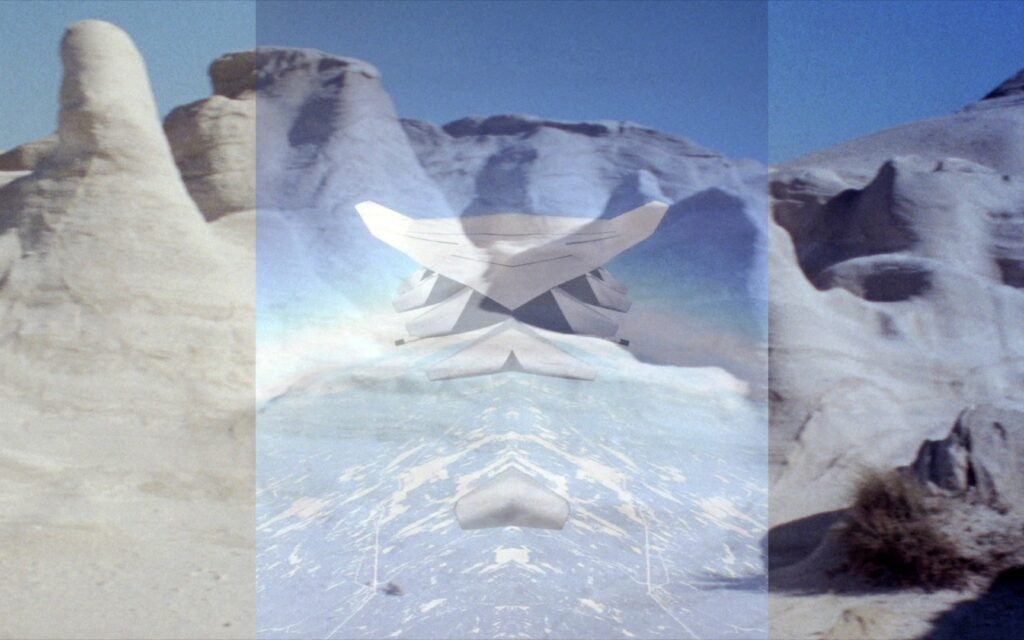 No Shooting Stars
A muted voice travels from deep beneath the surface like an eruption. It speaks of its might and our disillusioned reality. It speaks of its ancestors, their ghosts and the cosplay games they play while conversing about the unreachable islands on an alien abducted moon.
Programmer's Note

This is the place where sunsets look like frozen fireworks trapped inside a magic lamp. This is the endless road paved with turquoise humility.

This is my enigmatic lover whose fate is forever intertwined with mine.

Basim Magdy, No Shooting Stars, 2016, Super 16mm and GIF animations transferred to Full HD. 14 min. 25 sec. (co-commissioned by Jeu de Paume, Paris, Fondation Nationale des Arts Graphiques et Plastiques and CAPC musée d'art contemporain de Bordeaux)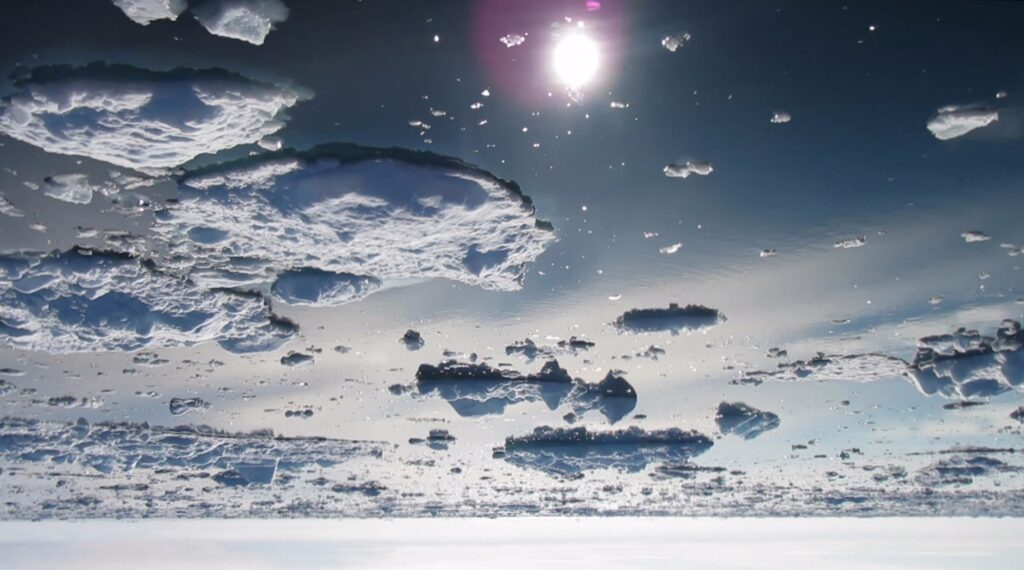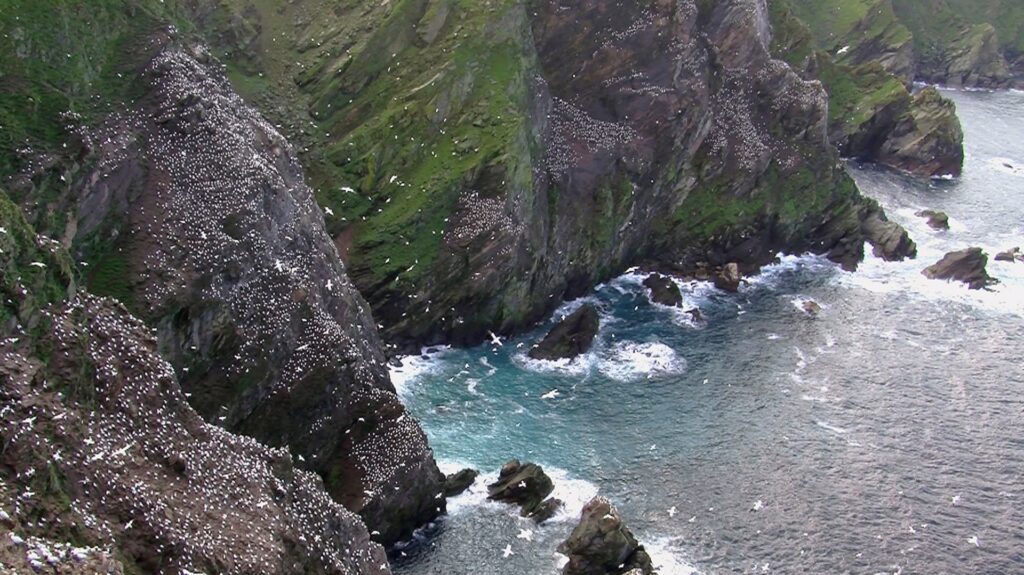 Subatlantic
Appealing simultaneously to the various meanings of the term 'Subatlantic'—a climatic phase beginning 2500 years ago, as well as the submerged regions of the Atlantic—Biemann immerses her camera deep in oceanic waters to ponder upon the entanglements of geological time with that of human history. As the voice-over speaks the accounts of a she-scientist traversing the pan-generational timescales of the Subatlantic, we navigate through the mental and ecological dimensions of the melting Arctic icescapes. The speculative video-essay interweaves vast cinematic landscapes with documentary footage, science fiction poetry and academic findings to narrate a changing planetary reality.