I would like to visit is part of the Ultramarine programme, curated by Ilona Jurgonytė
TRAILER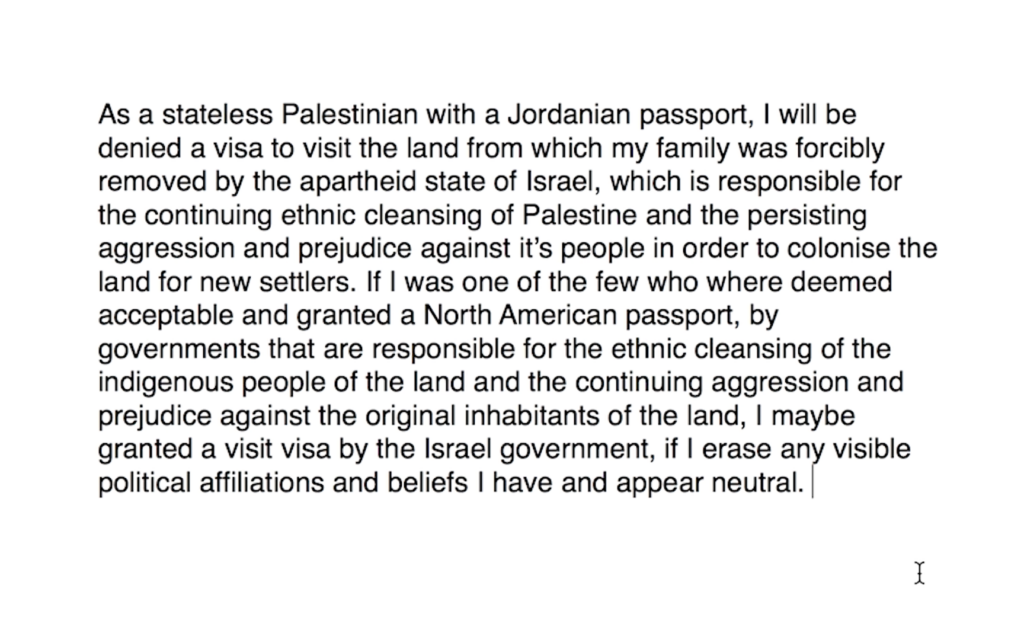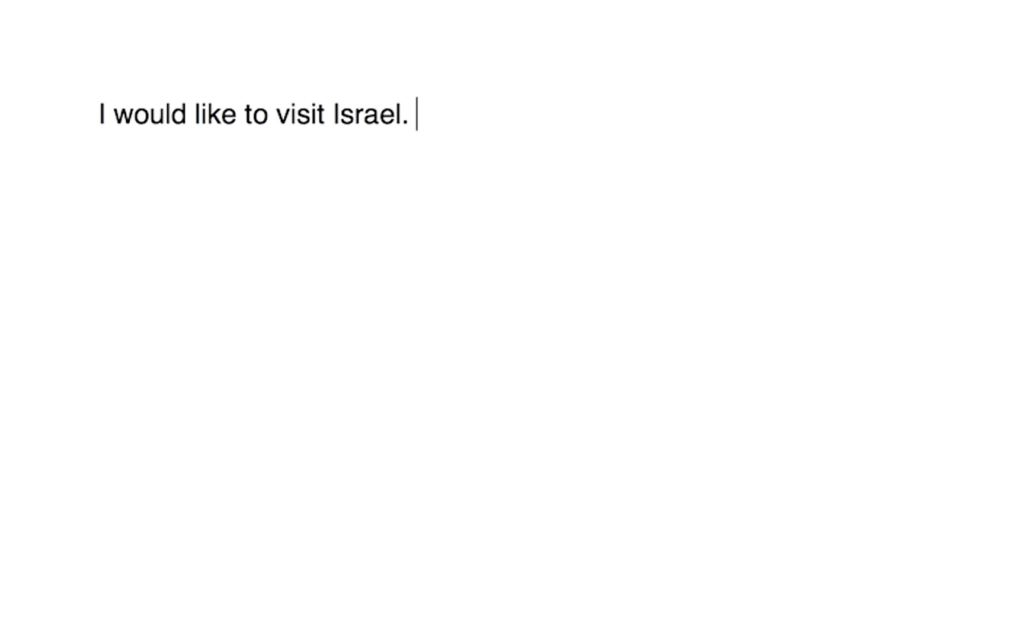 I Would Like to Visit Israel
I would like to visit Israel is a video art piece that contextualises the desire to travel to Israel within the larger frame work of settler colonialism, the Palestinian diaspora and racist travel visa policies, by articulating it from the perspective of an unnamed Palestinian character with a Jordanian passport. Through on-screen text editing, the project also introduces and questions notions of solidarity between indigenous struggles in North America and Palestine, and problematises the notion of multiculturalism as celebrated by the North American states and Israel.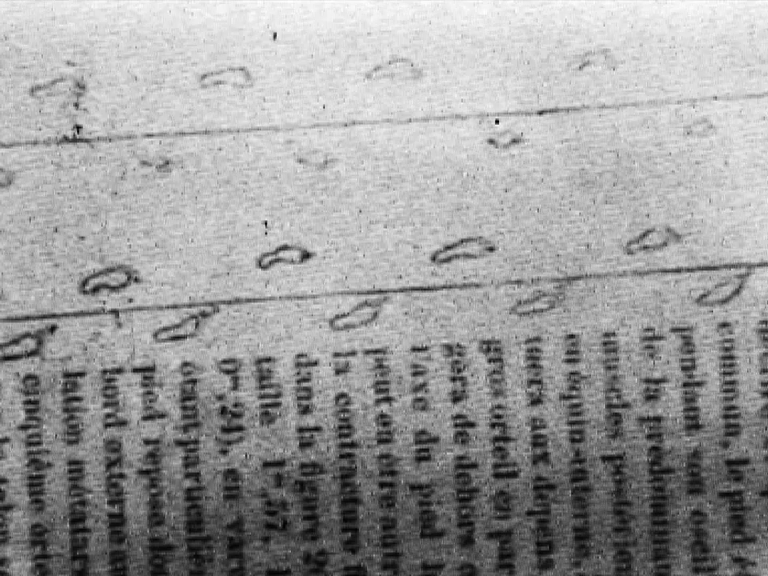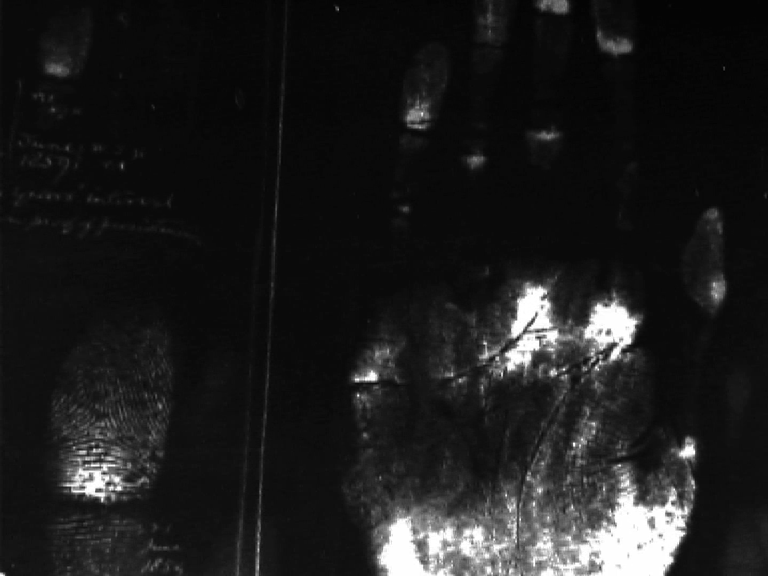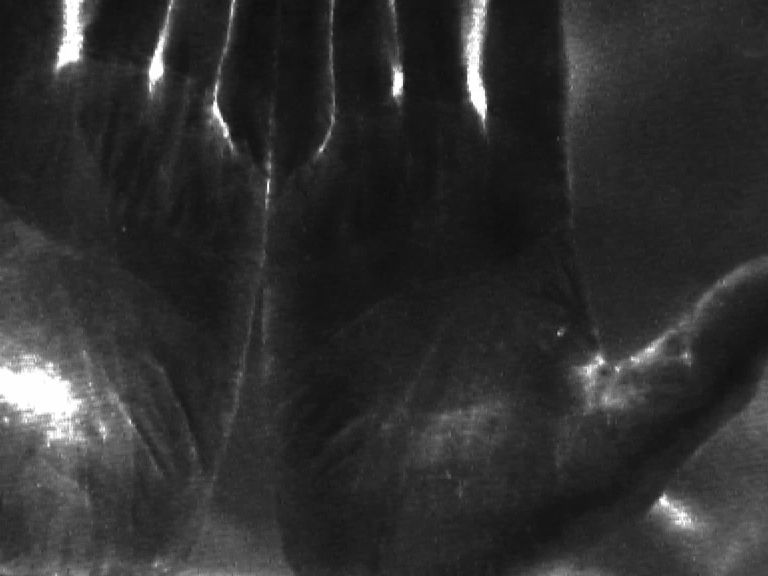 A Rough History (of a Destruction of Fingerprints)
'To live means to leave traces' – Walter Benjamin
We were huddled in front of the thin light of a fire in an abandoned house on a cold January night in Calais. X was making another cup of very sugary tea. Y, stirring the kindling, yelled as he accidentally grabbed a burning twig. 'Are you trying to clean your fingerprints?' laughed X.
A Rough History is a film that considers a practice by migrants entering the EU of destroying their fingerprints to avoid detection by in the Eurodac system, alongside other histories of fingerprinting and fingerprint erasures. It looks at the coalescence of skin and data in the collection and destruction of fingerprints, at the life and circulation of the image of the fingerprint, and the different lives of the bodies that produce such images. This is a speculative history that travels from border checks, to other forms of fingerprint erasure, to early gestures in film.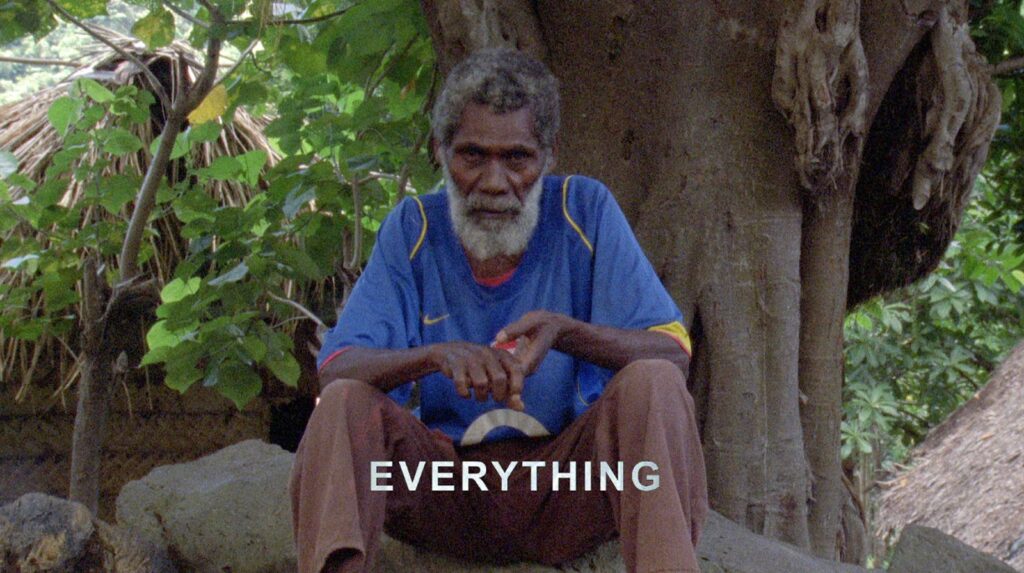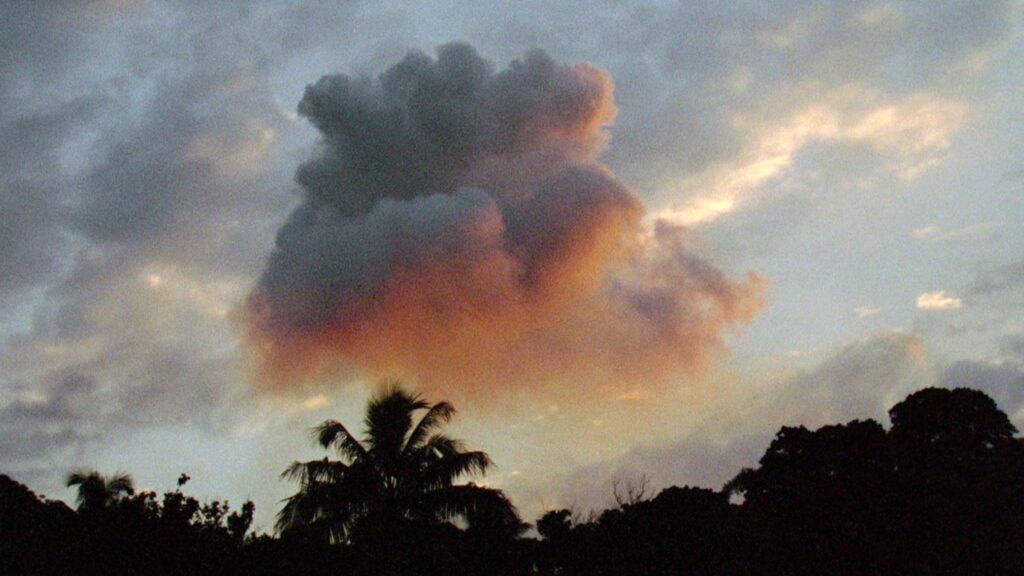 Let Us Persevere in What We Have Resolved Before We Forget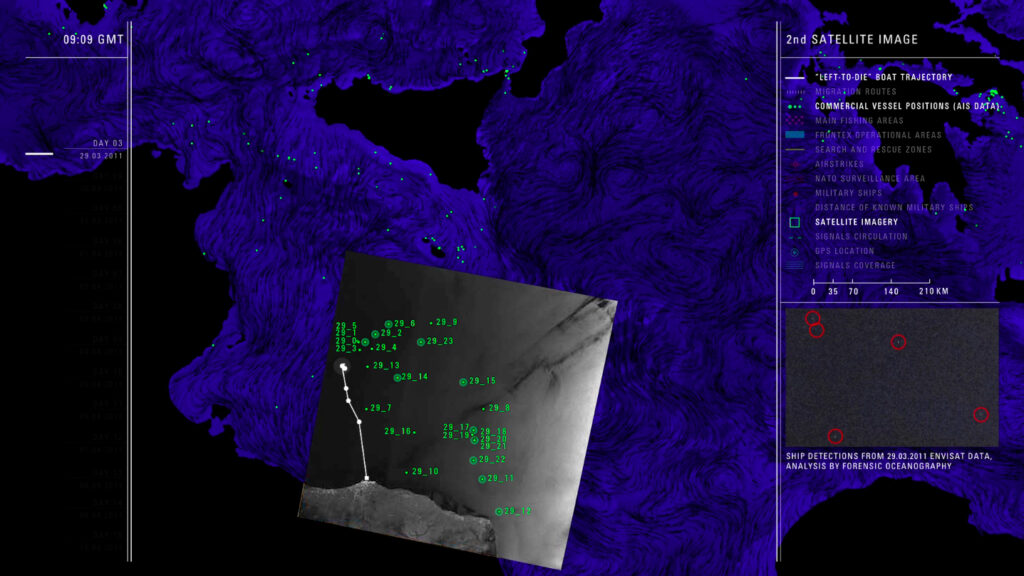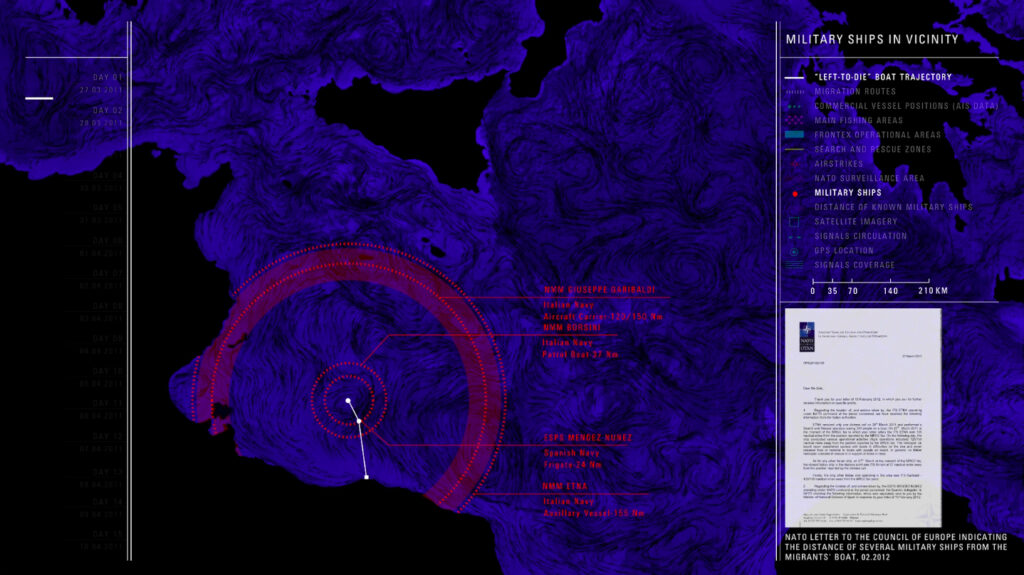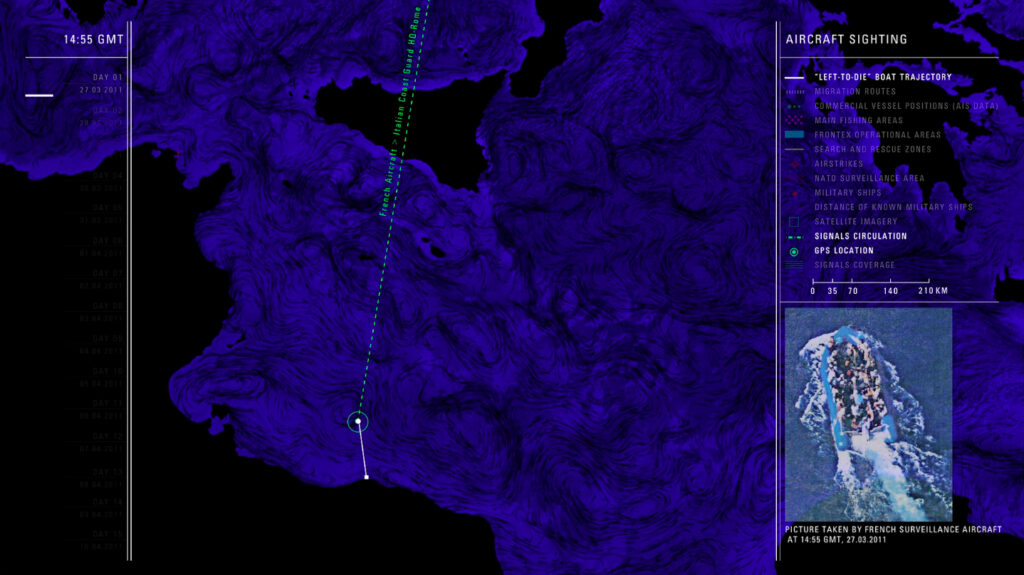 Liquid Traces. The Left-to-Die Boat
(Liquid Traces. The Left-to-Die Boat)
Liquid Traces offers a synthesis of our reconstruction of the events of what is known as the 'left-to-die boat'. 72 passengers who left the Libyan coast heading in the direction of the island of Lampedusa on board a small rubber boat were left to drift for 14 days in NATO's maritime surveillance area. Despite several distress signals relaying their location, as well as repeated interactions, including at least one military helicopter visit and an encounter with a military ship, no action was taken. As a result, only 9 people survived.
In producing this reconstruction, our research has used against the grain the 'sensorium of the sea' – the multiple remote sensing devises used to record and read the sea's depth and surface. Contrary to the vision of the sea as a non-signifying space in which any event immediately dissolves into moving currents, with our investigation we demonstrated that traces are indeed left in water, and that by reading them carefully the sea itself can be turned into a witness for interrogation. As a time-based media, the animation also gives form to the Mediterranean's differential rhythms of mobility that have emerged through the progressive restriction of legal means of access to the EU for certain categories of people and the simultaneous acceleration of the flows of goods and capital.