The film begins with Oliva observing the inhab- itants of an ordinary Czech village from on high, establishing the townspeople's archetypal characters. There's the village gossip, the unmarried lovers, the greedy innkeepers, the pig-headed schoolmaster, his bumbling henchman and of course the cherubic children. Robert, the students' kind and generous teacher, is the closest we get to a protagonist.
The narrative kicks in when the Magician's caravan arrives unexpectedly among great fanfare, and with his beautiful assistant Diana and her tomcat Tabby in tow. During their circus performance, the cat's sunglasses are removed and all hell breaks loose. Tabby has magical powers, unveiling the true characters of the adult humans around him through their physically changing colours: liars become tinged with purple, the unfaithful turn yellow, thieves turn grey and the love-struck turn red.
This turns the adults' world upside down, their innermost secrets are on show for everyone to see. Fearing that they may lose their positions of power in light of such transparency, a group of the more dastardly among them take Tabby hostage, covering his head with a sack. The children must race against the clock to save their mascot and stop the adults from taking drastic measures. — Herb Shellenberger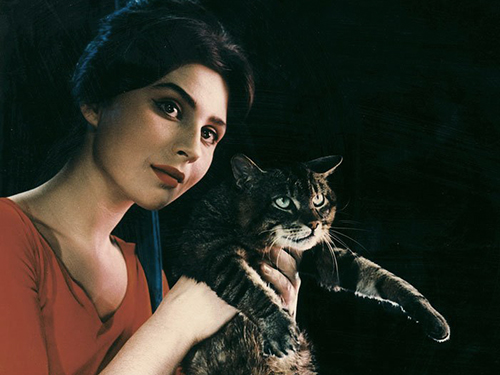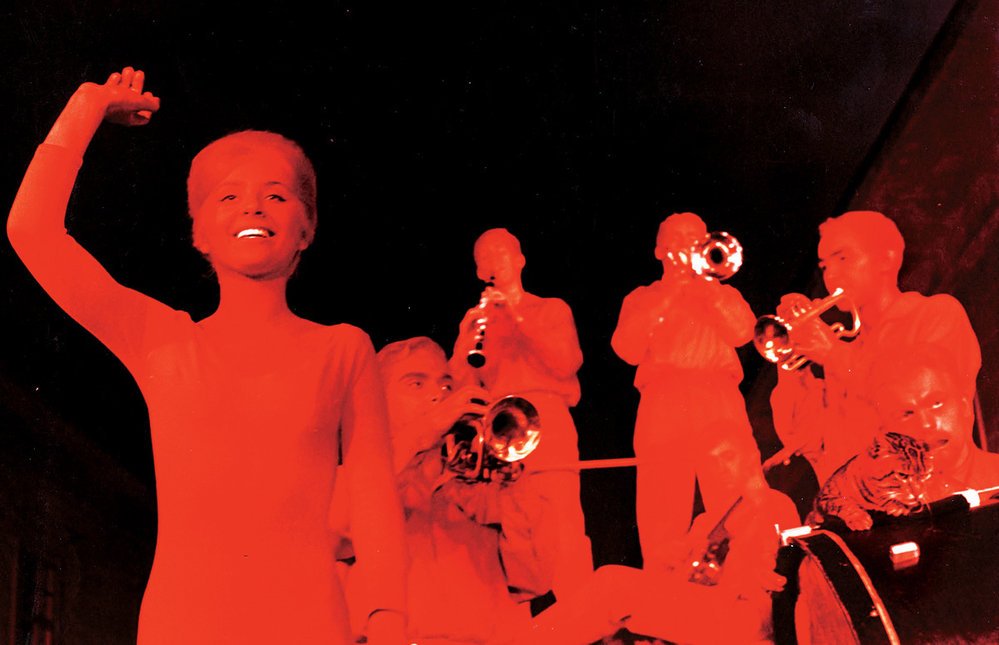 When the Cat Comes
Až přijde kocour
When the Cat Comes is one of the more quietly subversive films of the Czechoslovak New Wave, and its visual flair, storybook fantasy and absurd humour make it fun for viewers of all ages. The film won the Cannes Special Jury Prize in 1963 thanks in no small part to the winning combination of director Vojtěch Jasný, writer Jirí Brdecka—most known for his collaborations with the animator Jirí Trnka—and lead actor Jan Werich, writing or improvising his own dialogue in the dual role of Comrade Oliva and the Magician.
Programmer's Note

Taking place in an ordinary Czech village, the film begins with Oliva observing its inhabitants from on high, establishing the townspeople's' archetypal characters. There's the village gossip, the unmarried lovers, the greedy innkeepers, the pig-headed schoolmaster, his bumbling henchman and of course the cherubic children. Robert, the students' kind and generous teacher, is closest we get to a protagonist.

The narrative kicks in when the Magician's caravan arrives unexpectedly with a great fanfare, and with his beautiful assistant Diana and her magical tomcat Tabby. During their three-ring performance, the cat's sunglasses are removed and all hell breaks loose. Tabby has magical powers, unveiling the true characters of the adult humans around him through their physically changing colours: liars become tinged with purple, the unfaithful turn yellow, thieves turn grey and the love-struck turn red.

This turns the adults' world upside down, and their innermost secrets are on show for everyone to see. Fearing that they may lose their positions of power in light of such transparency, a group of the more dastardly among them take Tabby hostage, his head covered with a sack. The children appeal to Robert and their parents to take control of Tabby, and must race against the clock to ensure that the adults don't take drastic measures. —Herb Shellenberger