BFMAF seeks new Head of Programming + Films and people on the move
Published
11 February 2021
BFMAF seeks new Head of Programming + Films and people on the move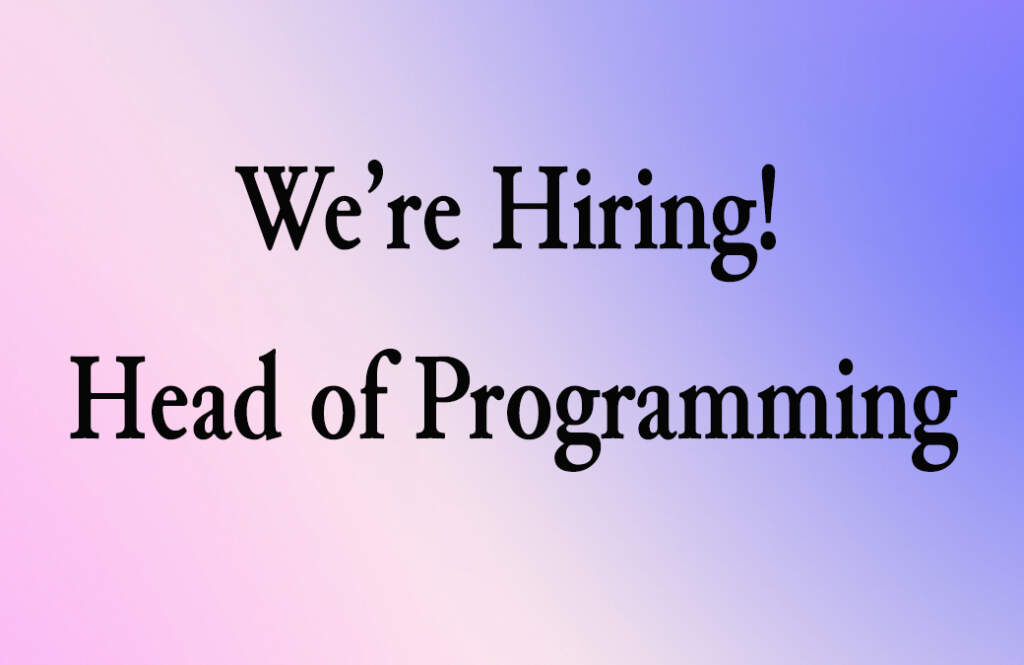 BFMAF is on the hunt for a new Head of Programming. For its 17th edition, the UK's leading festival for new cinema and artists' moving image is looking for an experienced film programmer to guide its selection process together with Festival Director Peter Taylor. Applications are welcome until Thursday 11 March – visit the opportunities page for further details.
Films and people on the move
Just a few weeks into 2021, several people and films dear to the Festival are on the move. While continuing his work with BFMAF, Herb Shellenberger is joining Sheffield Doc Fest, where he will curate its 2021 Arts Programme. Shellenberger's skilled and passionate work has been a crucial asset in BFMAF's accelerated development over the last six years. We wish him the best of luck on this exciting new job.
The Festival is also proud that artists, films and filmmakers so pivotal to its last few editions are gaining the international commendation they deserve.
In October 2020, BFMAF debuted Previews, a new works in progress industry-oriented section, also open to the public. Good news on the duo of first features presented with Tim Leyendekker's Feast celebrating its world premiere at International Film Festival Rotterdam's Tiger Competition last week and Fern Silva's Rock Bottom Riser competing in Berlinale's Encounters Competition.
Joining Silva in Berlin is North by Current, a first feature film by Angelo Madsen Minax, BFMAF 2020 Filmmaker in Focus, now screening in Berlinale's Panorama section.
All three debut features will accompany titles by BFMAF alumni Mary Helena Clark, Kevin Jerome Everson, Luke Fowler and Jessica Sarah Rinland in the International Selection of Cinéma du Réel this March.
Finally, many congratulations to artist Tanoa Sasraku who has won the 2021 Arts Foundation Futures Award for Visual Arts. They premiered their work O'Pierrot at the 15th Berwick Film & Media Arts Festival in 2019.