Content Warnings
Blood / gore
Mental health issues
Mild physical violence
Physical / emotional abuse
Three concentrated doses of cinematic pleasure. Artists in this programme meditate on storytelling and agency, synthesising practices of filmmaking and living to suggest new forms of intergenerational care. The ways we interpret our collective selves are explored through tender engagements with technologies of record and remembrance.
Followed by a Q&A with Cat and Éiméar McClay, Eitan Efrat and Sirah Brutmann, and Jenny Brady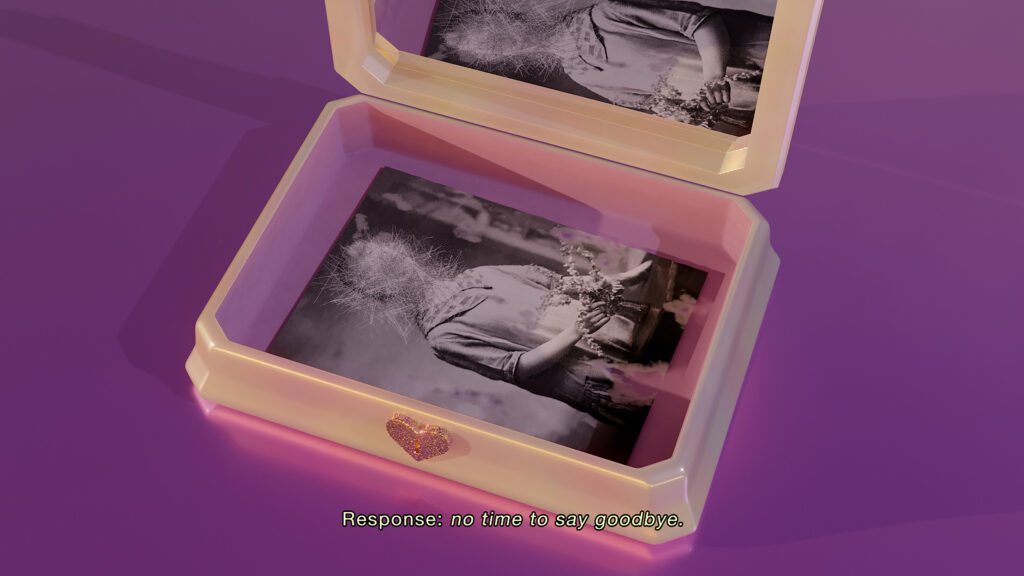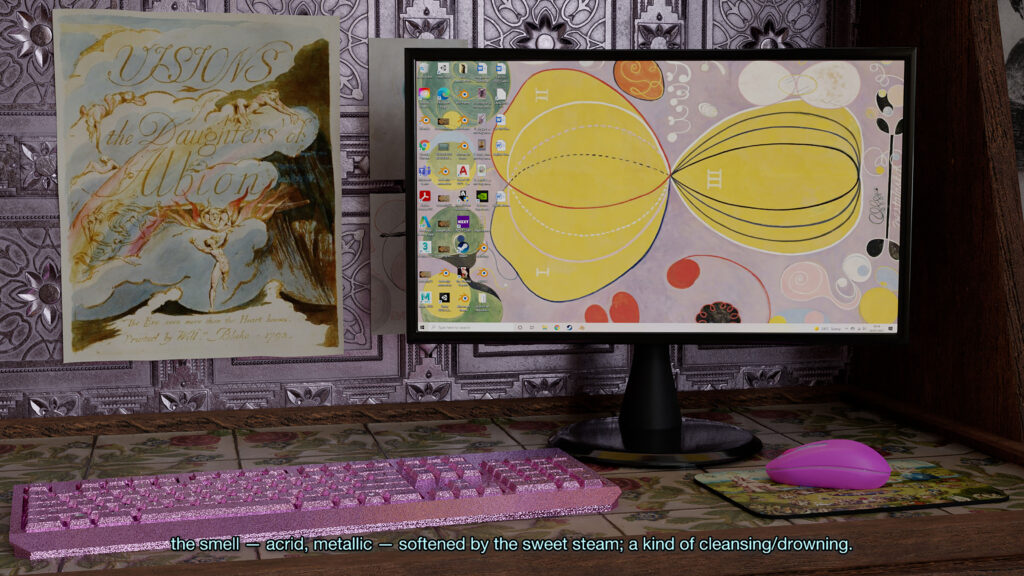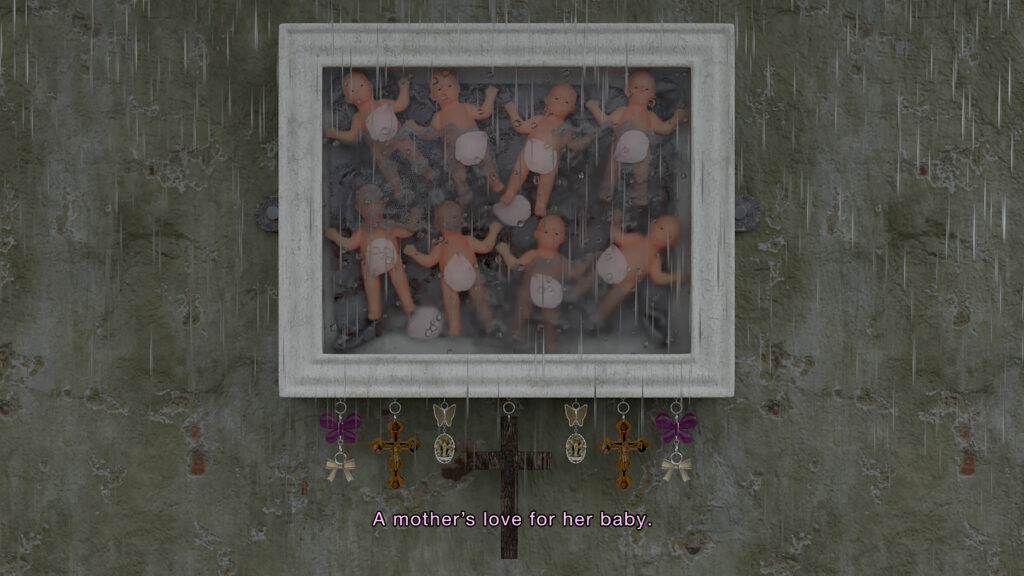 A mother's love for her baby
Using a combination of 3D animation and experimental prose, A mother's love for her baby explores the corruption and conditions endemic in the Magdalene Laundries and mother and baby homes run by the Catholic church in Ireland throughout the 20th century. Influenced by Saidiya Hartman's concept of "critical fabulation" – the use of storytelling to fill the gaps left in historical records – the film advocates for a bottom-up form of historiography: centring historically marginalised voices of Irish women and critiquing the structures of power that (re)produce their dispossession.
Programmer's Note

Artists Cat & Eimear McClay have fashioned a compelling and sensitive way to speak about systemic abuse and harrowing violence. Their distinctive animations use and question Catholic iconography – growing a multi-layered world of spectral objects and spaces that can manifest and reverberate with both haunting suffering and restorative force. The work is suffused with a darkness made all the more sinister by colourful, shimmering everyday and religious objects. But, with great care, A mother's love for her baby attends to the colossal weight of intergenerational trauma and the often-silenced whispers of individual lives. An especially poignant part of the work imagines through text the voice of a mother forcefully separated from her child, conjuring presence out of anonymity with heart-breaking intensity.

~ Ilinca Vanau
Director Biographies

Cat McClay and Éiméar McClay are Irish collaborative artists currently based in Glasgow. In 2020, they graduated from Edinburgh College of Art in Intermedia Art. Their practice considers ideas of queerness, abjection and patriarchal systems of power and oppression through an interdisciplinary body of work comprising video, 3D models, installation and digital collage.
Director Filmographies

Queer Use (2020), A body is a body is a body (2021), I guess I need you baby (2021), A mother's love for her baby (2022), I looked for you all my life but could not find you (2022)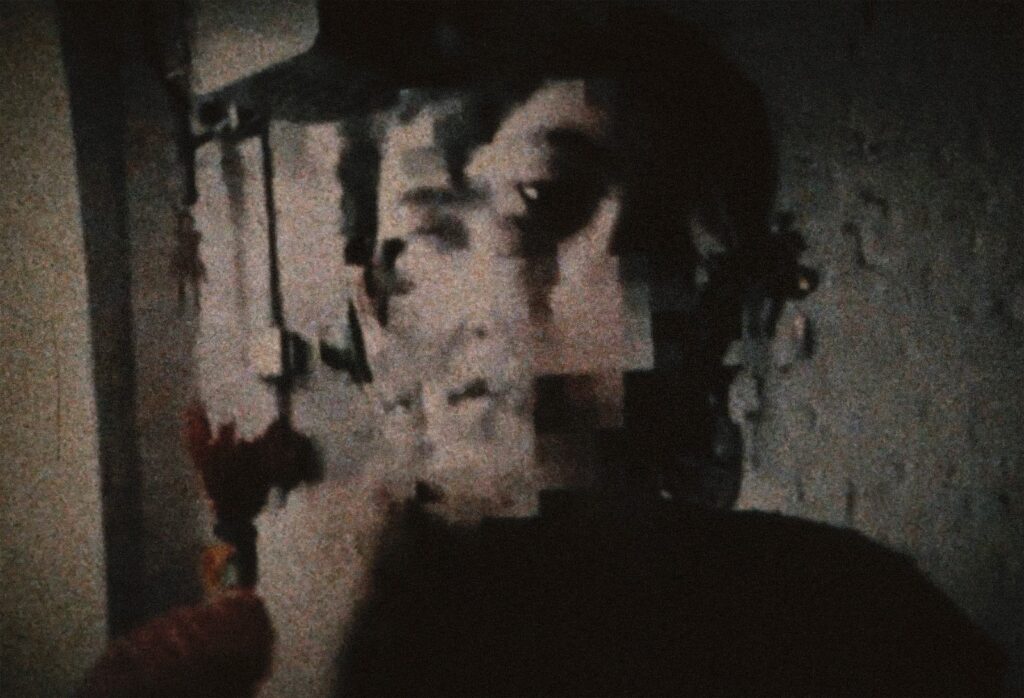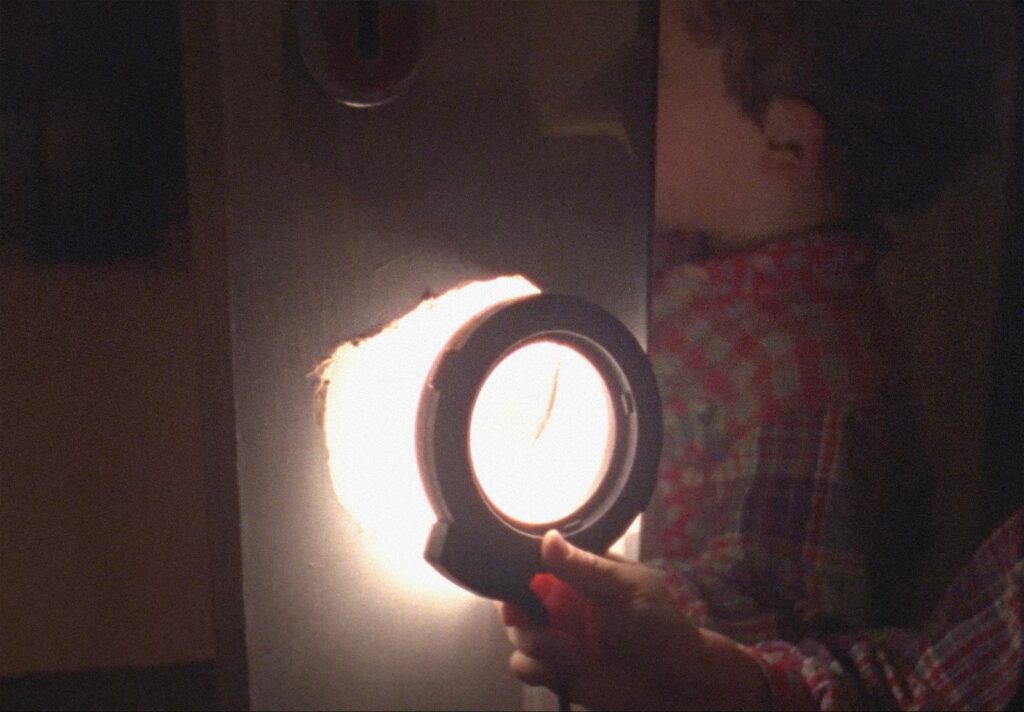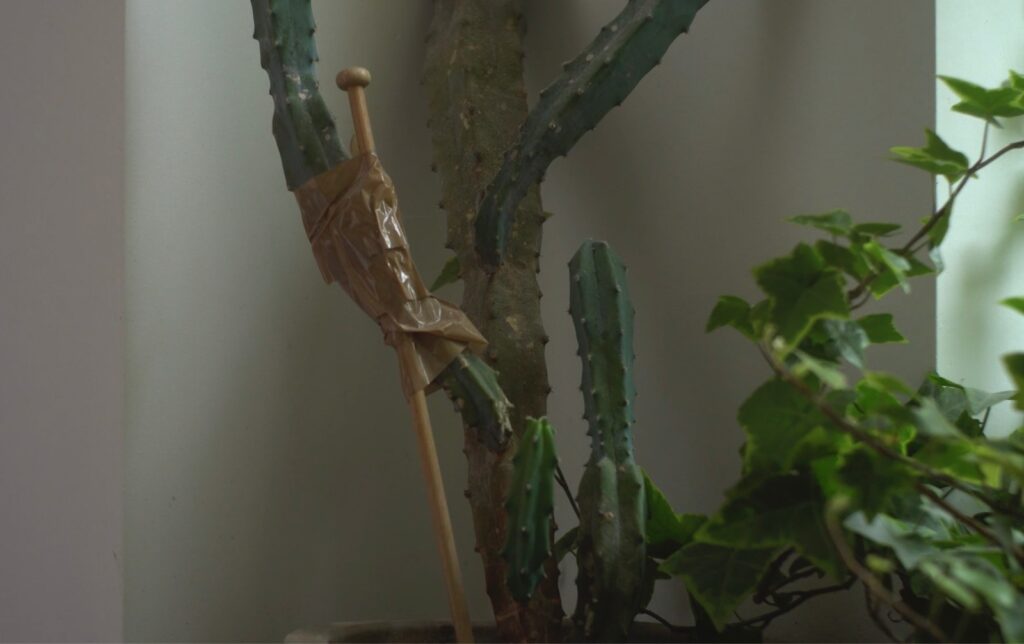 Is it a knife because…
A film made at home; an uncompromising look at ways in which parenthood and the process of filmmaking crush into each other. Through a collection of family videos, the film challenges the dynamics of agency that children and grown-ups have over their images. Different forms of entangled love and violence are rendered visible and audible within the household setting in an honest attempt to understand where light comes from — and all the while, the police are outside the window.
Programmer's Note

Made by Sirah Foighel Brutmann and Eitan Efrat, who have refined a collaborative practice over several years, here they expand the collaboration to involve their two young children in the act of filmmaking, placing Rita and Nilus in front of and behind the camera. Filmed over 2 years, Brutmann and Efrat deploy intimate and sensory camerawork, handheld and often in close-up, to capture fleeting instances of home life. An unfettered and refreshing perspective is given when the children take command of the camera. Their curiosity and questioning provoke conversations about changing light and the principles of focus, foregrounding the filmmaking process. Moments of tenderness and play are punctuated with reminders of violence, whether it be cracks in the door, the sharpening of a knife, or the camera's gaze trained on the apartment window filming the police station across the street, a constant reminder of state institutions and the brutality they can wield.

~ Alice Miller
Director Biographies

Sirah and Eitan (both °1983, Tel Aviv) live and work in Brussels, collaborating in the audiovisual field. Their practice focuses on the potentialities of image economies – moving or still – the relations between spectatorship and history; and the temporality of narratives and memory. They teach an MA in video at ERG, Brussels, and are part of the artist-run collective, Messidor. Their works have screened at film festivals including IDFA; Rotterdam Film Festival; Courtisane; and New Horizons. They have exhibited in solo exhibitions at Kunsthalle Basel and Argos, and in group exhibitions in STUK; EMAF and The Petah-Tikva Museum for Contemporary Arts. They have been presented as featured artists at the 59th Flaherty Film Seminar, and Doc's kingdom and have participated in artists talks and presentations in institutions such as FLACC, Genk, LUCA BFA class, Brussels, L'erg BFA class, Brussels, DocNomads and SIC.
Director Filmographies

Printed Matter (2011), Journal (2013), NDS (2015), Orientation (2015), Miroir Séb Fragile ! (2017), The Magic Mountain (2020), Meeting a Flower Halfway (2021)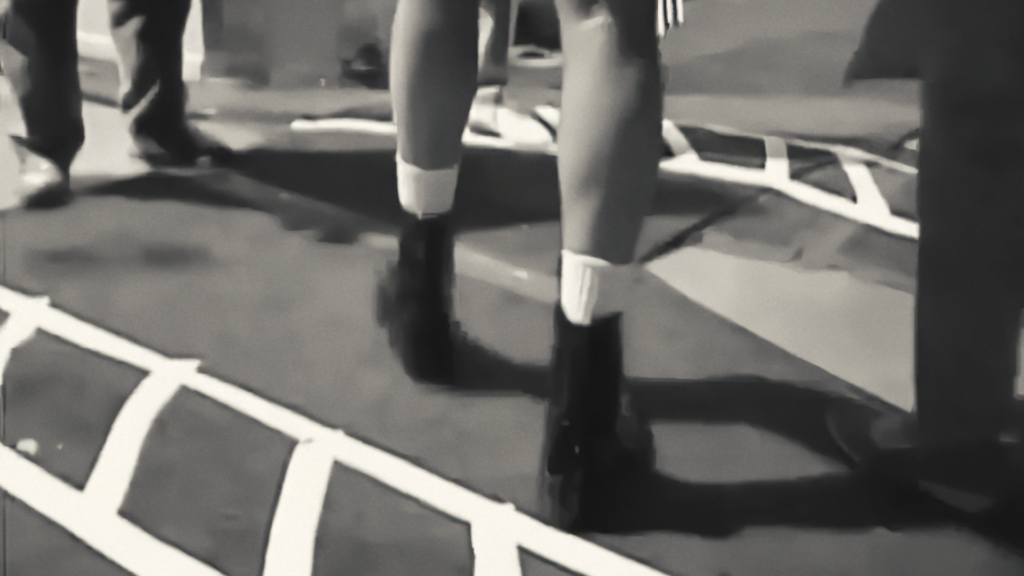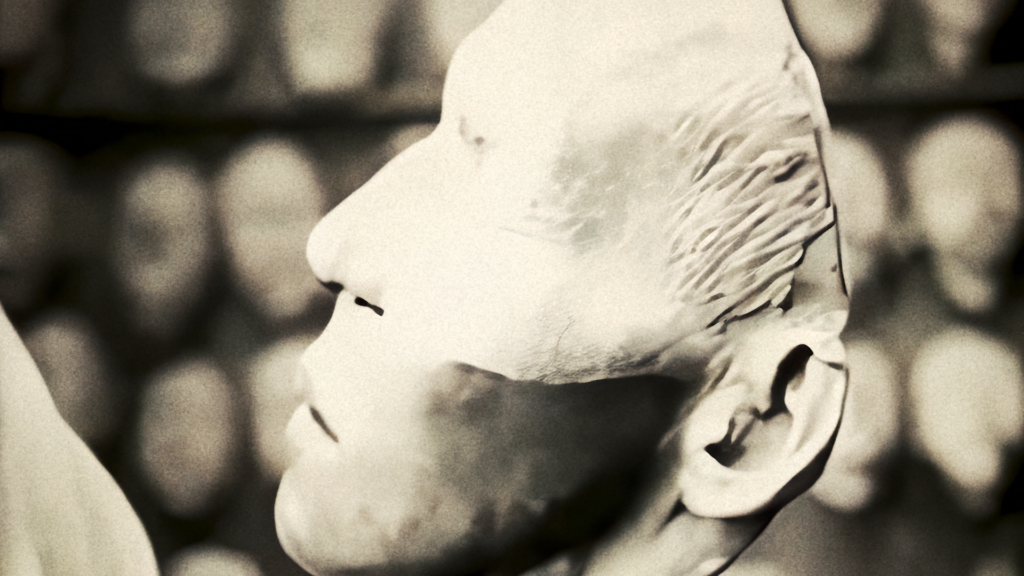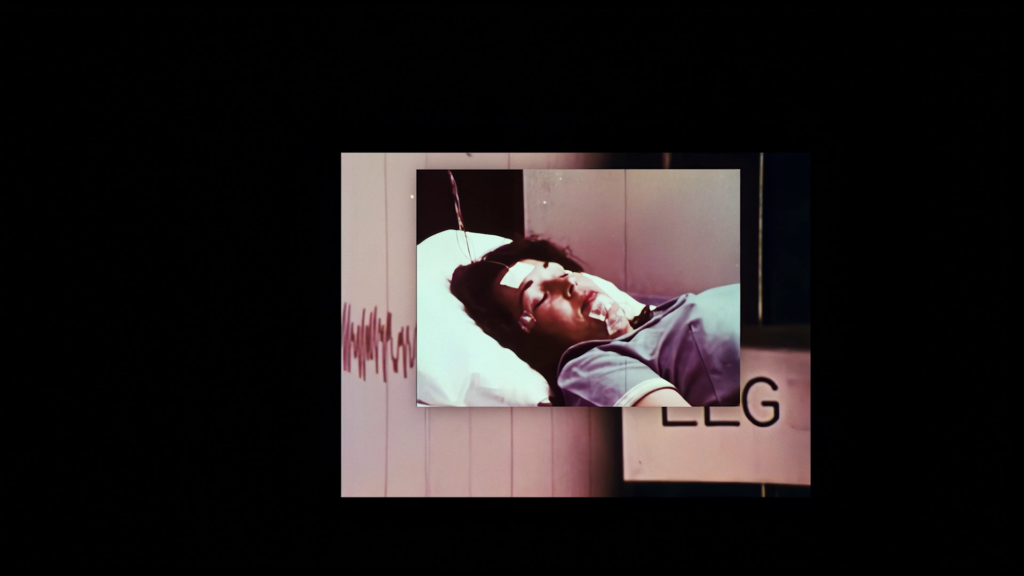 Music for Solo Performer
Part-homage, part-sequel, Music for Solo Performer is a filmic reimagining of composer Alvin Lucier's work for amplified brainwaves, drawing connections between the 1969 composition, speech synthesis and the passing of the filmmaker's mother. Brady's disparate assemblage of found sound and image – including EEG analysis, a Jerry Lewis Telethon and the first pizza ordered via synthesized voice – combines to form a densely concentrated transmission of cinematic pleasure, meditating on the relationship between illness and technology with pathos and care.
Programmer's Note

Music for Solo Performer is a work all about feeling, from Roger Ebert's poignant reflections on seeing his face in print to the rousing swells of Jerry Lee Lewis's rendition of You'll Never Walk Alone. I can imagine Brady going through the editing stages with electrodes on, much like the ones used in the Alvin Lucier performance the film shares a title with, and letting her brainwaves conduct the guiding flow of the work. The deeper connections between hard drive failures, telethon rehearsal footage and facial prosthetic fittings may not seem apparent on first viewing, but Brady's fluid synthesis of her source materials makes it hard to picture the segues as anything other than perfectly natural streams of emotion that will resonate with many.

~ Dan Guthrie
Director Biography

Jenny Brady is an artist filmmaker based in Dublin, exploring ideas around speech, translation and communication. Her films have been presented with LUX, The New York Film Festival, This Long Century, Berwick Film & Media Arts Festival, MUBI, International Kurzfilmtage Oberhausen, McEvoy Foundation for the Arts, TENT Rotterdam, EMAF, Videonale, Camden International Film Festival, London Film Festival, Images Festival, November Film Festival, the Irish Film Institute, EVA International, The Irish Museum of Modern Art, The Whitechapel gallery and Tate Liverpool. She is a studio artist at Temple Bar Gallery + Studios and her works are distributed by LUX.
Director Filmography

Music for Solo Performer (2022), Receiver (2019), Going to the Mountain (2016), Bone (2015), Wow and Flutter (2013), Carve Up (2013)