Three concentrated doses of cinematic pleasure. Artists in this programme meditate on storytelling and agency, synthesising practices of filmmaking and living to suggest new forms of intergenerational care. The ways we interpret our collective selves are explored through tender engagements with technologies of record and remembrance.
Drawing on a wealth of unseen archival material and unpublished notebooks, Being in a Place weaves a complex and personal portrait of Margaret Tait's life, from the perspective of a fellow artist sensitive to the potential Margaret envisaged for film as a poetic medium. At the centre of the film is an imagining of an unrealised script for a feature film discovered amongst Margaret's documents in Orkney titled, Heartlandscape: Being in a place – a document of a landscape, and of a journey through it.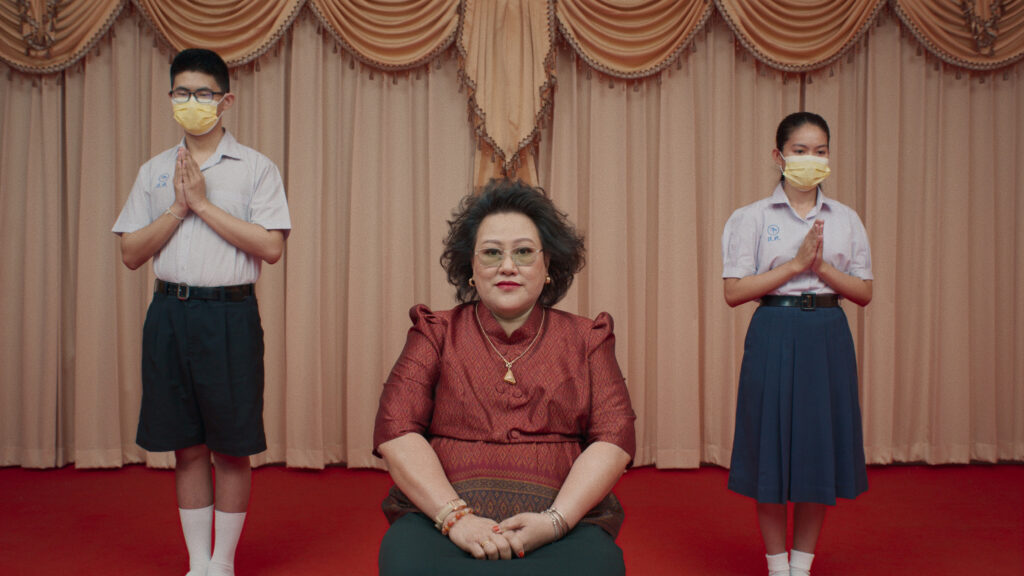 (Arnon pen nakrian tuayang)
Inspired by the Bad Student movement calling for educational reform in Thailand, Arnold Is a Model Student follows the titular protagonist as he joins forces with the rebellious Bee and an underground syndicate of misfits helping students cheat on their exams. This accessible yet subversive debut feature from Sorayos Prapapan pivots deftly between moments of absurdist humour and heartfelt, urgent gestures of cinematic protest. Combining dramatic details from his own childhood with footage from contemporary news and social media, Prapapan acknowledges a continuum of generational experience and the interplay between reality and fiction.
A series of hypnotic, fragmentary encounters reflecting on creativity, desire, identity and transformation. Forms of transgressive potentiality are explored through poppers training videos, VHS tapes documenting an esoteric musical subculture, and a night of ritual shapeshifting in a Boston parking lot.
Renegade remixologists Soda Jerk return with Hello Dankness, a bent suburban musical comprised entirely of pirated film samples that bears witness to the psychotropic cultural spectacle of the period 2016 to 2021. Set in the American suburbs, the film follows a neighbourhood as consensus reality disintegrates into conspiracies and other political contagions. Part political satire, zombie stoner film, and Greek tragedy, Hello Dankness is also informed by the encrypted memetics of contemporary internet culture.
What is to be done when our homes and our dreams have been invaded? Graeme Arnfield's nightmarish essay film traces the curious history of the doorbell, from its invention and reinventions through 19th century labour struggles, to the nascent years of narrative cinema and contemporary surveillance cultures. Home Invasion paints a terrifying portrait of technological ideologies and imaginaries shaping our everyday lives, staging a confrontation with the reality of machines and systems that work against us, hindering the emergence of radical futures.
Science meets speculative fiction in artist Deborah Stratman's poetic, associative reflection on evolution and extinction from the point of view of rocks and various future others. Loosely based on two short stories by J.-H. Rosny, considered one of the founding figures of modern science fiction, and thinking with figures from Roger Caillois to Donna Haraway, Stratman troubles the limits of human perception, mining the farthest reaches of the biosphere for (im)material traces that bind past, present, and future.
The isolated mountainous region of Tusheti, in Northeast Georgia, is the site for a reflection on the importance of ritual, the maintenance of community ties, and how modernisation and migration are transforming rural landscapes. Shot over several years, Let Us Flow uses inovative audio-visual techniques to make visible the symbolic and physical division of sacred spaces within the community and offers a nuanced perspective on a culture where ancestral shrines are only accessible to men.
Meriem Bennani's playful sci-fi trilogy mixes live action, day-glo animation, and a kaleidoscopic score by Fatima Al Qadiri to explore the entangled politics of immigration, state control, and the border zone. Episodes focus on inhabitants of the fictional island of CAPS (short for 'capsule'), a magnetically sealed megalopolis created to intercept refugees attempting to teleport illegally into the US. Citizens work together to develop new modes of defiance and resistance, harnessing not only emergent biotechnologies but also the liberatory potential of joy and humour.
Inner and outer space interpolate in this series of films exploring relational dynamics between public and private worlds. Instagram filters, YouTube tutorials, dating apps and a wearable eye tracker become interfaces through which to perceive shifting notions of bodily autonomy in contemporary life.
A programme of short works traversing hallucinatory dreamscapes, contested landscapes, and the precarious movements of bodies through time and space. Argentinian auteur Lucrecia Martel screens alongside contemporary artists, Basim Magdy, Marwa Arsanios and Fox Maxy.
Translating as "Maputo, I Love You", Brazilian filmmaker Ariadine Zampaulo's hybrid cine-poem stiches together elements of documentary, fabulation, performance, and soundscape to produce a polyphonic portrait of Mozambique's capital city. Her camera beautifully captures the flow and rhythms of urban life unfolding over the course of a single day: Revellers spill from nightclubs as workers board commuter trains; tourists and joggers vie for position in the city's ancient streets; and a local radio station announces the disappearance of a bride.
A combined programme featuring Huw Lemmey and Onyeka Igwe's lyrical reflection on intimacy and surveillance through the development of British espionage, and Manuel Muñoz Rivas' transporting voyage across an expanse of water, half-light and darkness.
Rea Tajiri's vibrant, tender cine-poem is fashioned in collaboration with her mother, Rose, as together they confront the painful, curious reality of wisdom "gone wild" in the shadows of dementia. Made over sixteen years, the film blends fact and fiction, humour and sadness, to stage a fragmented, dream-like encounter between mother and daughter that blooms into an affectionate portrait of love, care, and a relationship transformed.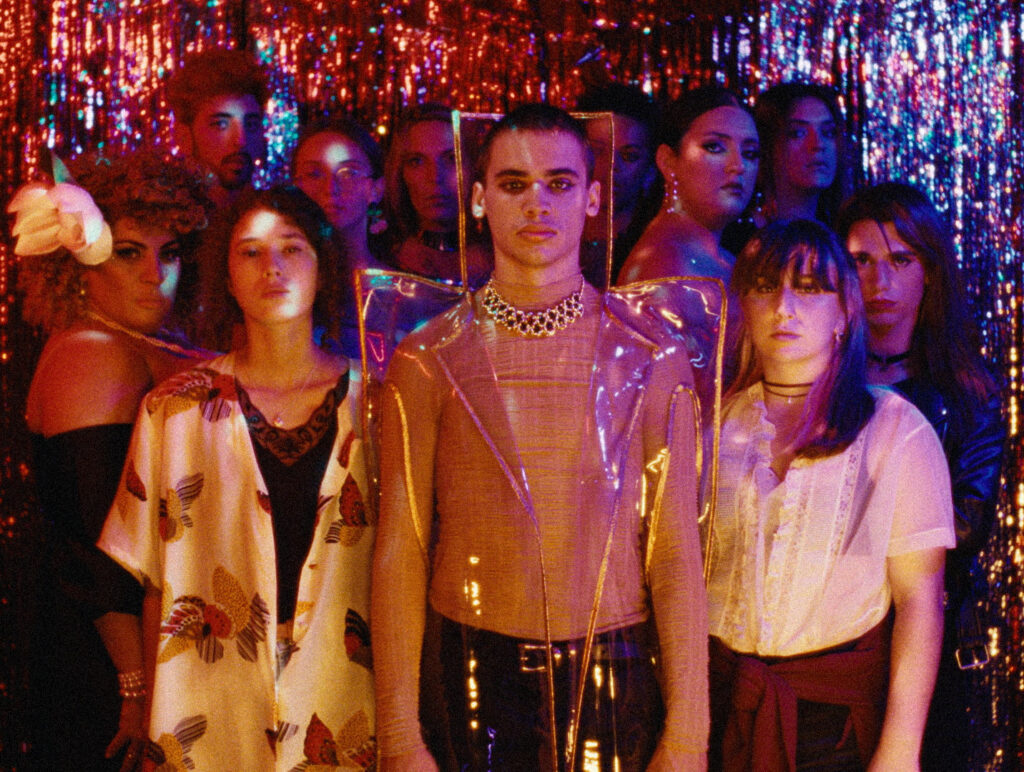 Cláudia Varejão's debut fiction film is a luminous ode to queer communities on the Azores island of Sao Miguel. Culturally specific and delicately nuanced, Wolf and Dog follows protagonist, Ana, as she navigates the stifling forces of religion and tradition in pursuit of the passions and butterflies of new desire. Mirroring Ana's journey of self-discovery, Varejão's initially observational style slowly gives way to something more lush and experimental, capturing the gentle unfolding of young love finding its first voice.