Inner and outer space interpolate in this series of films exploring relational dynamics between public and private worlds. Instagram filters, YouTube tutorials, dating apps and a wearable eye tracker become interfaces through which to perceive shifting notions of bodily autonomy in contemporary life.
Followed by a Q&A with Angelo Madsen Minax and Holly Márie Parnell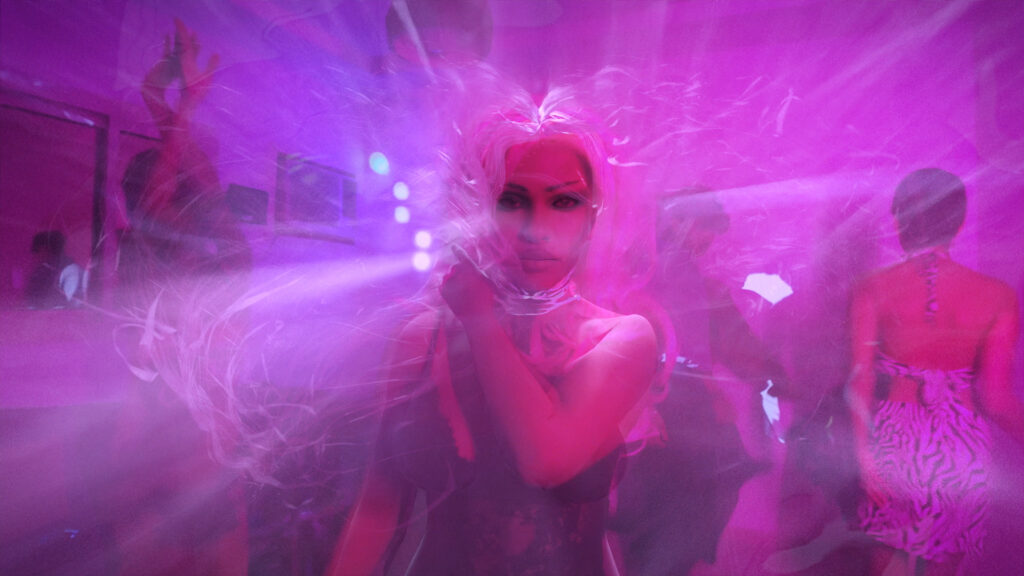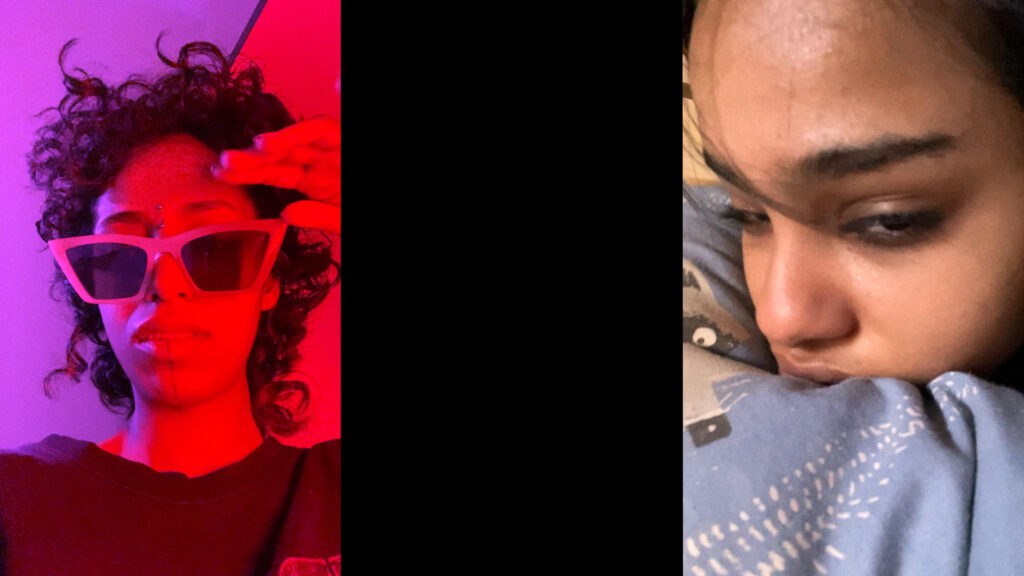 Love & Revenge
غرام وانتقام
A teenage girl tries to escape her reality using an Instagram filter but her desire to exist freely as an image collapses when she loses control over her avatar. Casting family and friends as fictionalised versions of themselves, Anhar, who studied computer science at the Arab Open University, stages a participatory and reflective exploration of technologies and social media in Saudi Arabia – probing the dynamics between real and virtual, public and private, space.
Programmer's Note

Social media personas rub up against "real life" in this dislocating short film. The internet can be a place to inhabit new identities and create multiple selves, but what happens when the boundaries of these worlds start to blur and collapse in on themselves?

As Doody sleeps, her internet persona takes on a life of its own, photographing itself in the empty streets of Jeddah, a place where taking photos or videos in public is not permitted. A world composed of webcam footage, screenshots, memes and Facetime calls provides the backdrop for this exploration of what it means to live purely as an image.

~ Myriam Mouflih
Director Biography

Anhar was born in Jeddah, 1993, and has a multi-ethnic background (Yemeni and Indonesian). She has studied IT at Arab Open University and at Le Fresnoy Studio in France. As an autodidact video artist, her work attempts to explore, document, and open new public and private spaces associated with themes such as everyday life, the body, and social media. Using her camera phone, and often working collaboratively with her subjects/characters, she improvises with new forms of communication that critique video as a medium and explore processes around the marginalisation of people and their images.
Director Filmography

The Sleeping Sun Station (2019), Mami, La Moula, (2022)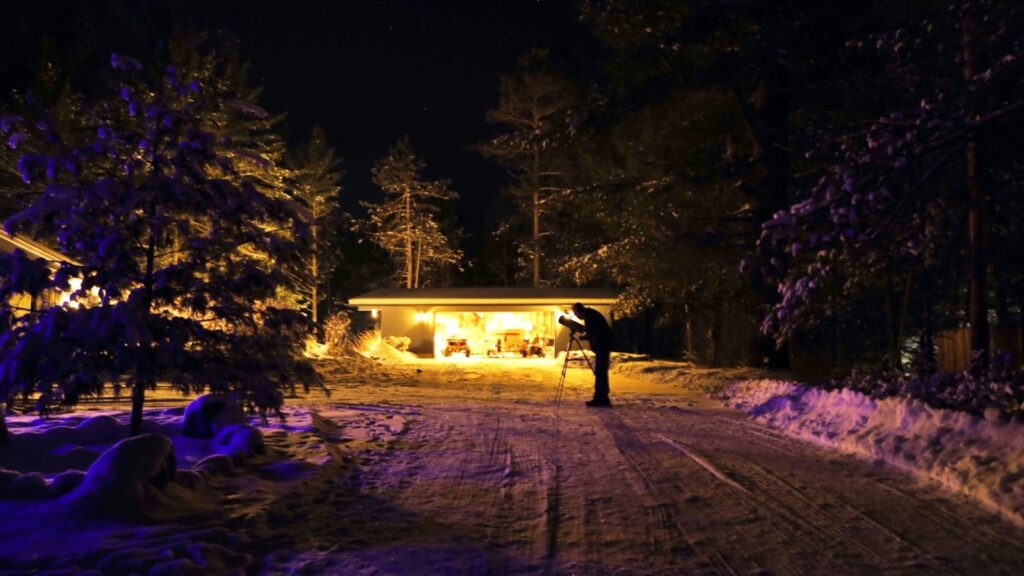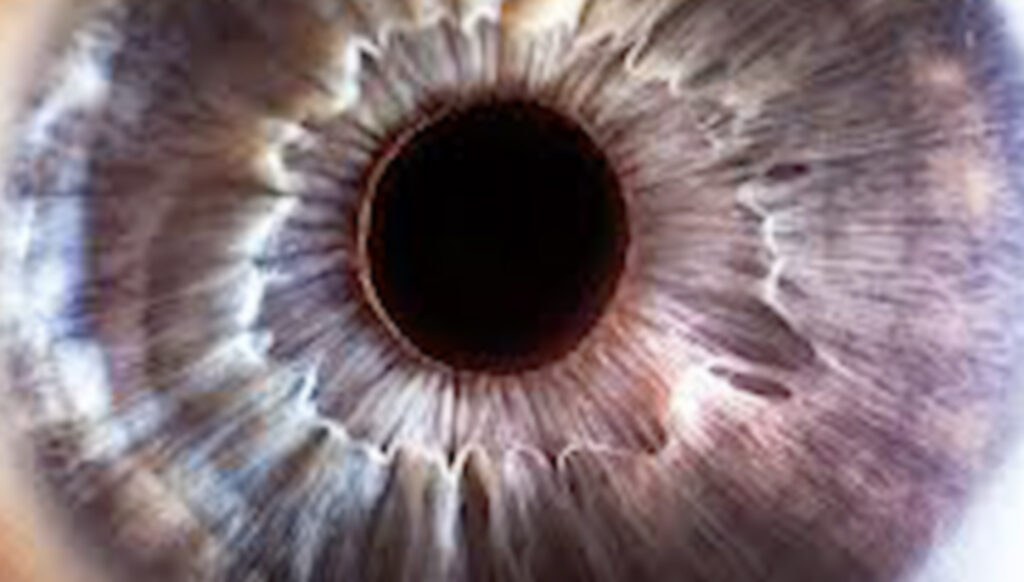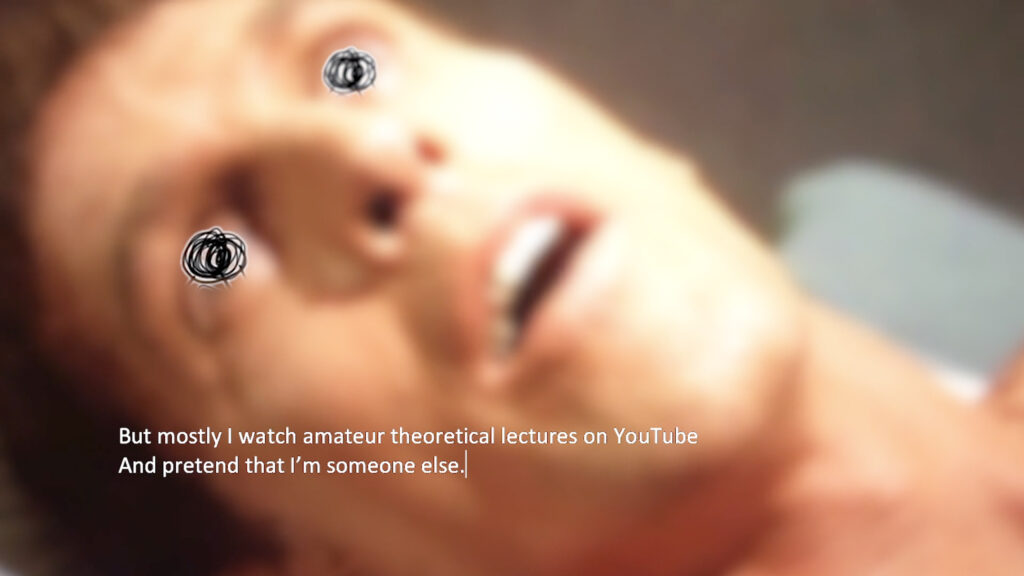 Bigger on the Inside
Outer and inner space collapse in Angelo Madsen Minax's cosmic essay film which diffracts feelings, memories, and longings during a blurry sojourn in a remote cabin in the woods. Looking at the stars, flirting with guys on dating apps, taking ketamine (or not), and watching YouTube lecture videos, Minax draws a warped cartography of desire and distance. A humorous, psychedelic and deeply moving work, Bigger on the Inside is the latest in Minax' transcendent cinema of trans embodiment.
Programmer's Note

Following on from his virtual 2020 BFMAF retrospective, Angelo Madsen Minax returns to the festival with an intimate new short. A search for connection is the underlying thread stitching together some of the disparate elements of Bigger on the Inside as ripped footage, crunched gifs, screen recordings and long exposure stargazing photography coalesce with monologues and dialogues that veer from the quasi-intellectual to the overtly amorous. Climaxing with the audacious but justified steal of an iconic needle drop from nineties cinema that'll leave you wondering if the track was actually made for this moment, Minax's audio-visual assemblage muses on some of the many forms of desire in the digital age.

~ Dan Guthrie
Director Biography

Angelo Madsen Minax is a director based between New York and Vermont. He received a BFA from the School of the Art Institute of Chicago in 2005. His filmography spans documentary and hybrid filmmaking formats, narrative cinema, experimental and essay film. His prolific practice transgresses form, style and narrative to explore queer and trans intimacies, chosen and biological structures of kinship, cosmic, natural, and technological phenomena. His works have been screened and exhibited at Toronto International Film Festival, Sundance Film Festival, Berlinale, European Media Arts Festival (Osnabrück), Kurzfilm Festival Hamburg, Ann Arbor Film Festival, Anthology Film Archives (New York), British Film Institute (London), REDCAT (Los Angeles) and others. His third feature film, North By Current (2021), aired on season 34 of POV (PBS), was nominated for an Independent Spirit award, and won the Cinema Eye Honors Spotlight award, Best Writing award from the IDA and numerous festival jury prizes. Minax is currently an Associate Professor of Time-Based Media at the University of Vermont, a United States Artist Fellow and a Guggenheim Fellow.
Director Filmography

At the River (2020), Two Steps on the Water (2019), The Eddies (2018), Because of Us (2018), The Source Is a Hole (2017), Kairos Dirt & the Errant Vacuum (2017), The Bowels of the Universe (With Shining Knees) (2016), To Summon and Chase Away (2015), Separation of the Earth (By Fire) (2015), Forward into the Afternoon (2014), My Most Handsome Monster (2014), Like Some Other Men (2013), The Year I Broke My Voice (2012), Riot Acts: Flaunting Gender Deviance in Music Performance (2010)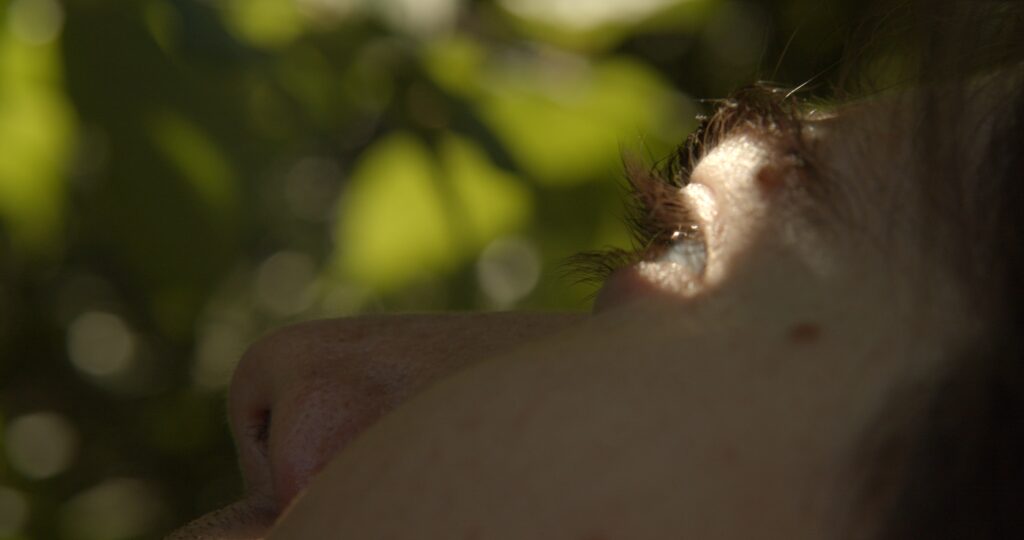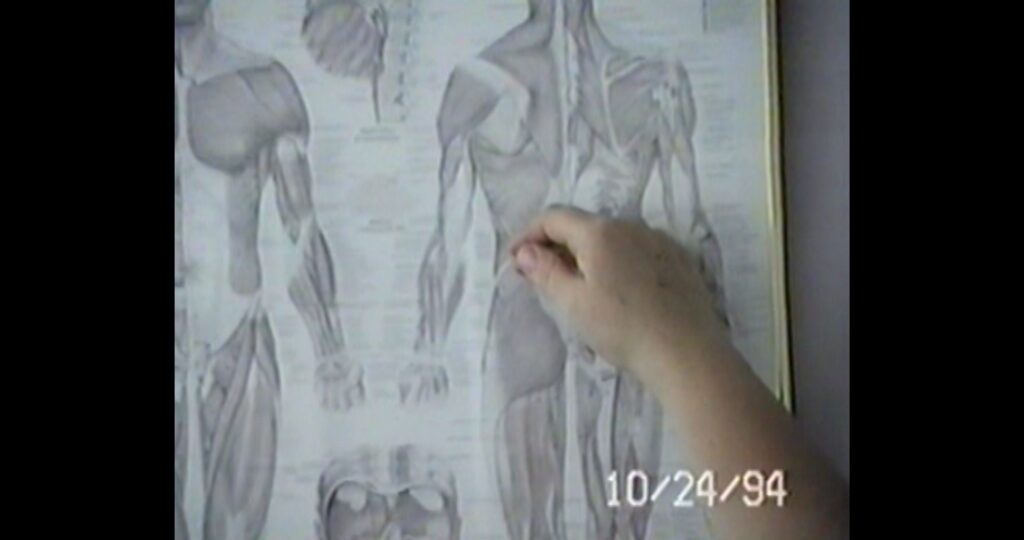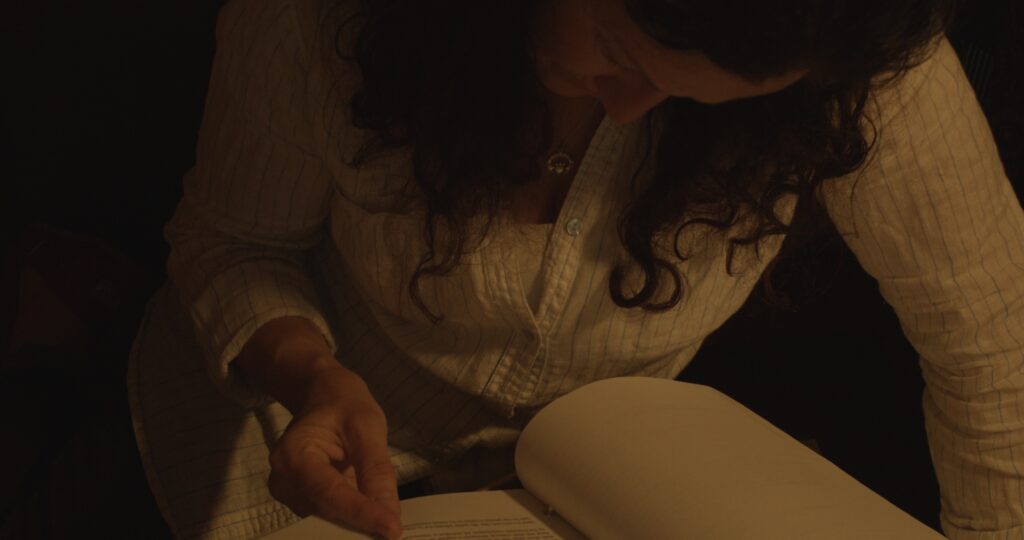 Cabbage
An intimate film made in collaboration with Parnell's family, Cabbage looks at the complexities of bodily autonomy within an ableist paradigm. Taking place in the months leading up to an international move from Canada back home to Ireland – a country they had to leave a decade prior due to severe cuts in disability services – the film focuses on her brother's writings using eye tracking technology and her mother's memories to explore how we shape a sense of self under the pervasive weight of unspoken assumptions and fixed definitions that get placed onto bodies. Dissecting layers of language, agency and power, the film is a subtle examination of how a human life is measured and valued.
Programmer's Note

This collaborative work reframes language, illuminating the relationships of care at the centre of the work. Constructed medical narratives are juxtaposed with testimony, lived experience, thoughts and feelings, to create a nuanced and intimate portrait of a family. The small pleasures of daily life are communicated through shots of David sitting in a garden as sunshine touches his face, and his mother speaking of his desire to want to sit outside and stargaze. David says his "eyes are his voice" and this voice is made visible through his poetry, which flashes onto the screen throughout the film. Cabbage is the kind of intimate portraiture that is only possible with collaboration, respect and love.

~ Myriam Mouflih
Director Biography

Holly Márie Parnell is an Irish/Canadian artist based between Glasgow and Wexford. Working across moving image and expanded cinema, her practice explores the ways we impart meaning and value through layers of authority and language. Taking a documentary approach, the work is built from personal encounters and is motivated by the subtle yet powerful truths of embodied knowledge and lived experience. Her work has been exhibited and performed across the UK and abroad, with recent projects at Cell Project Space, Humber Gallery, B3 Biennial, Jupiter Woods and will be touring nationally and internationally with aemi's upcoming 2023 programme Súitú. She is a recent alumnus of Film London's FLAMIN Fellowship, and an MFA graduate of the Slade.
Director Filmography

Cabbage (2022) Stare (2019) Interlude (2019) Desktop Compositions (2014-ongoing)