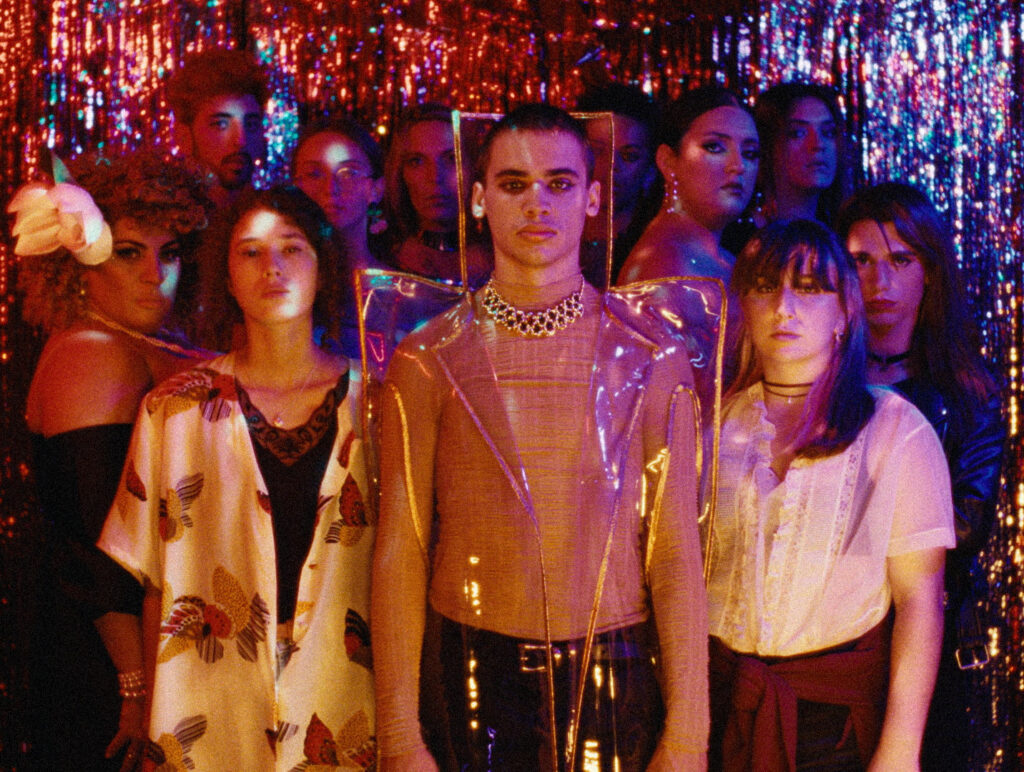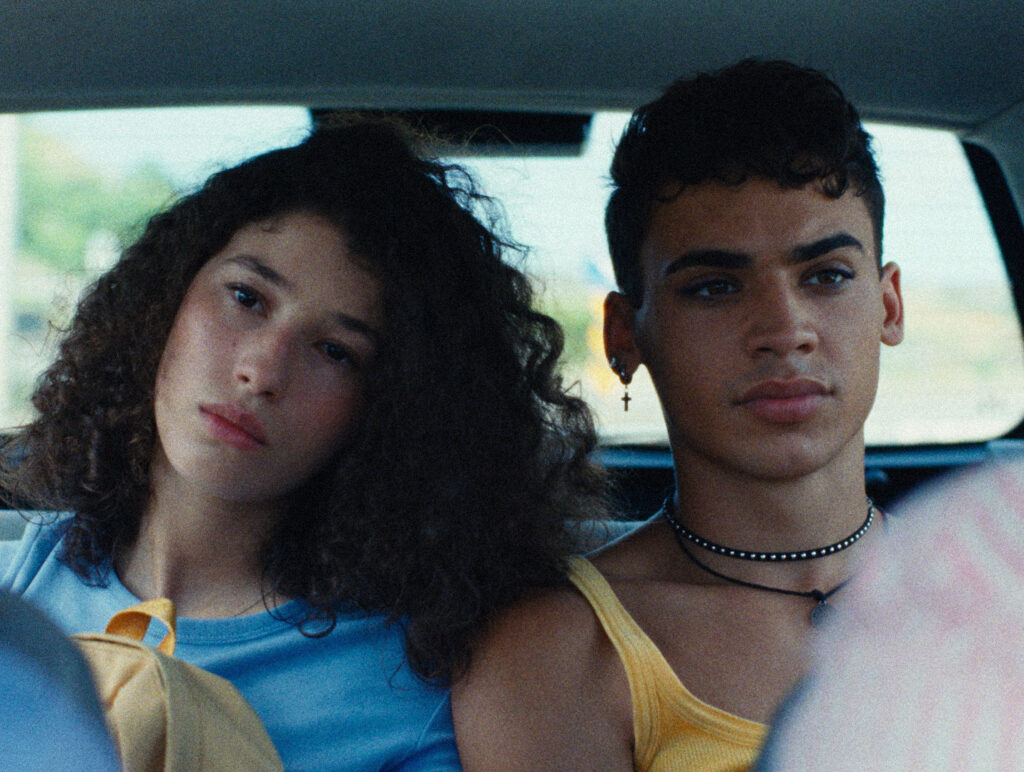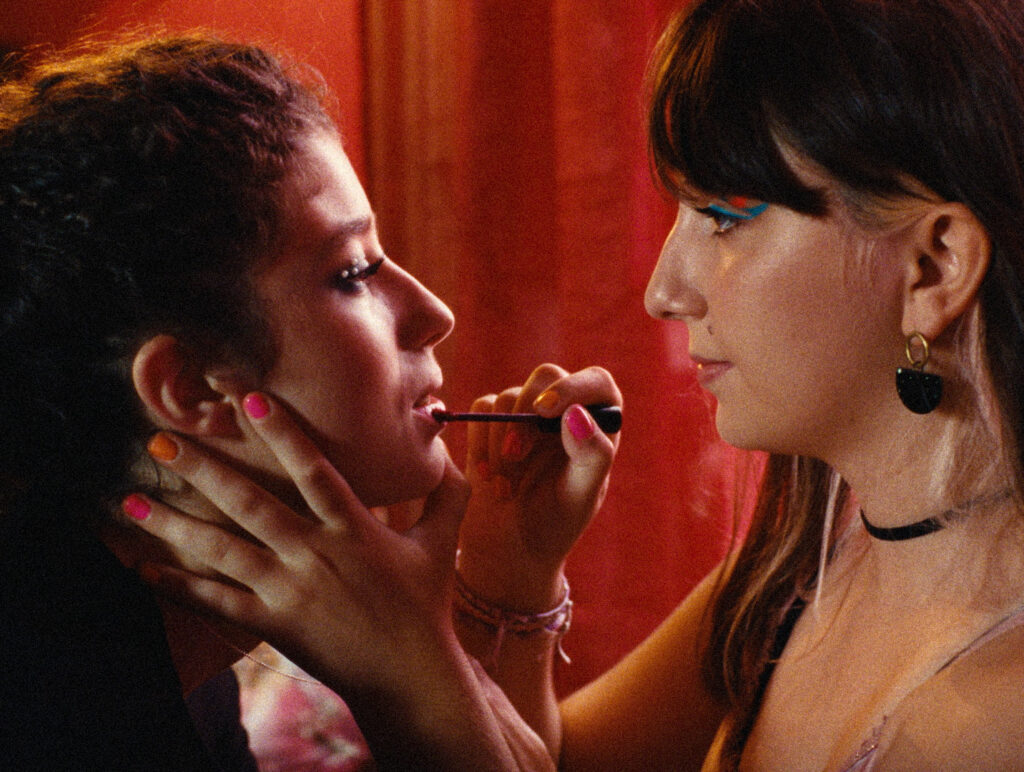 Cláudia Varejão's debut fiction film is a luminous ode to queer communities on the Azores island of Sao Miguel. Culturally specific and delicately nuanced, Wolf and Dog follows protagonist, Ana, as she navigates the stifling forces of religion and tradition in pursuit of the passions and butterflies of new desire. Mirroring Ana's journey of self-discovery, Varejão's initially observational style slowly gives way to something more lush and experimental, capturing the gentle unfolding of young love finding its first voice.
Programmer's Note

Following a run of documentary features, Cláudia Varejão moves into the realms of fiction with Wolf and Dog. There's a real sense of intimacy to the film as we follow her teenage protagonists' search for community on the island of Sao Miguel, brought to life by a visual grammar honed from a background in filmic studies of human behaviour. Scenes of individual self-expression and chosen families congregating glow in a different hue to some of the rituals and traditions that regulate island life as our cast try to carve out space for themselves to be their unapologetic selves – a theme that will resonate with anybody who's felt at odds with their surroundings.

~ Dan Guthrie
Director Biography

Cláudia Varejão is a filmmaker and photographer born in Porto. She studied at the Creativity and Artistic Creation Program offered by the Calouste Gulbenkian Foundation, alongside the German Film und Fernsehakademie Berlin, and in São Paulo's International Film Academy. She also studied photography at AR.CO, in Lisbon.. Cláudia's films have been selected by and awarded at film festivals including Locarno, Rotterdam, Visions du Reel, Cinema du Reel, Karlovy Vary, and Art of the Real – Lincoln Center.
Director Filmography

Wolf and Dog (2022), The Art of Delusion (2020), Amor Fati (2020), Ama-san (2016), In the Darkness of the Theatre I Take Off My Shoes (2016), Morning Light (2012), Cold Day (2010), Weekend (2007)