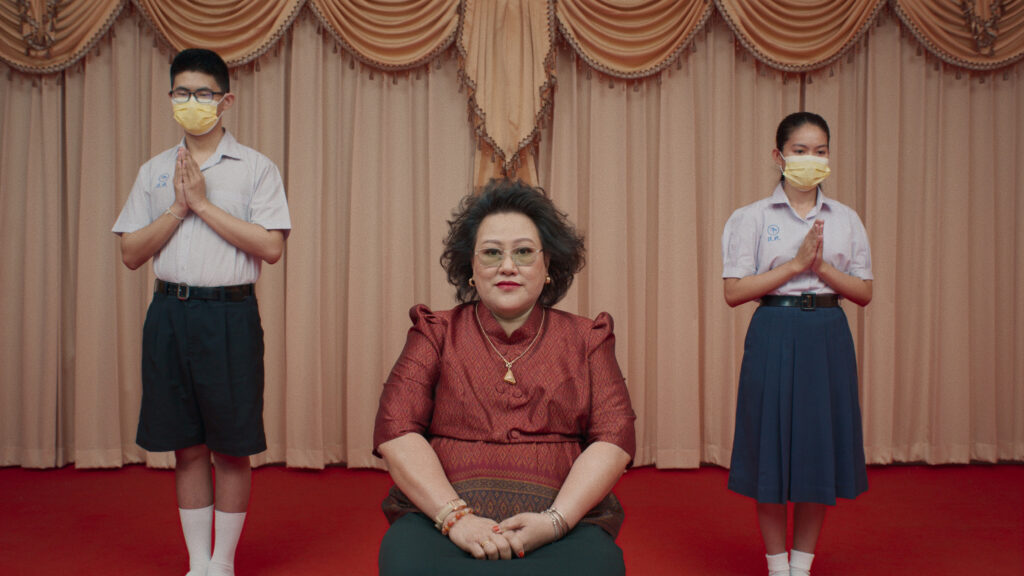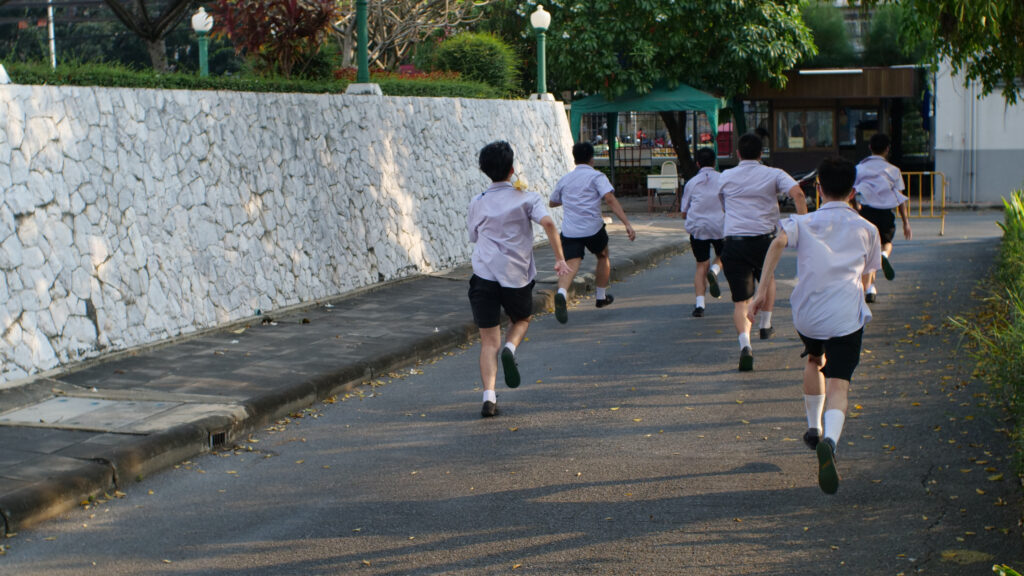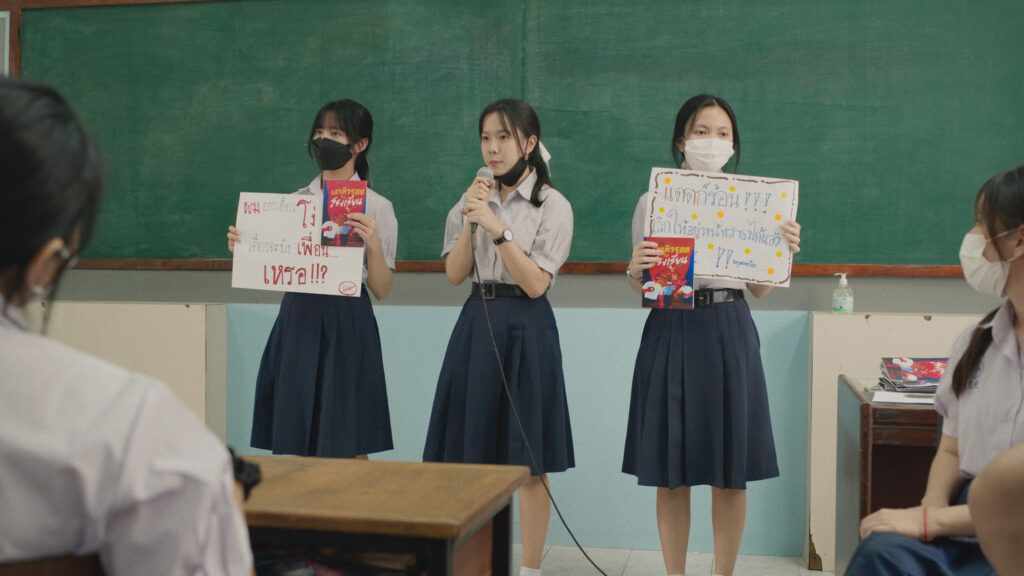 Arnold Is a Model Student
Arnon pen nakrian tuayang
Inspired by the Bad Student movement calling for educational reform in Thailand, Arnold Is a Model Student follows the titular protagonist as he joins forces with the corrupt Mr. Bee and an underground syndicate of misfits helping students cheat on their exams. This accessible yet subversive debut feature from Sorayos Prapapan pivots deftly between absurdist humour, heartfelt moments, and urgent gestures of cinematic protest. Drawing on his own childhood experiences of the strict school system, and interlacing footage from contemporary news and social media, Prapapan acknowledges a continuum of generational experience and reminds the viewer that the fiction of the film is rooted in reality.
Programmer's Note

Set in a Thai secondary school, Arnold excels at his studies. His effortless academic talents, combined with an insubordinate attitude, make him an ideal recruit for a cheating racket. Yet, his shallow rebellion and complicity in perpetuating a draconian educational system that benefits him, lead him into a moral quandary. Providing a backdrop to the film's fictional narrative, and a contrasting form of revolt to Arnold's, is the rising Bad Student Movement: protests initiated by students in 2020 rebelling against abusive discipline within Thai schools. Prapapan neatly structures his film with chapter headings taken from the Student Survival Manual, a guide designed to help students navigate their authoritarian schools and distributed anonymously by the 'Bad Students'.

~ Alice Miller
Director Biography

Sorayos Prapapan is an independent filmmaker. He has directed several short films which have won awards in his home country of Thailand and have been screened at many international film festivals including Venice, Locarno, International Film Festival Rotterdam and Clermont-Ferrand. His first feature film Arnold Is A Model Student was selected for the 2022 Locarno Film Festival.
Director Filmography

Prelude of the Moving Zoo (2020), Dossier of the Dossier (2019), Friend With Benefits, Without Benefits (2018), Awasarn sound man (2017), Raksa dindaen (2016), Kong fak jak Switzerland (2015), Auntie Maam Has Never Had a Passport (2014), Boonrerm (2013)