Followed by a Q&A with Sophio Medoidze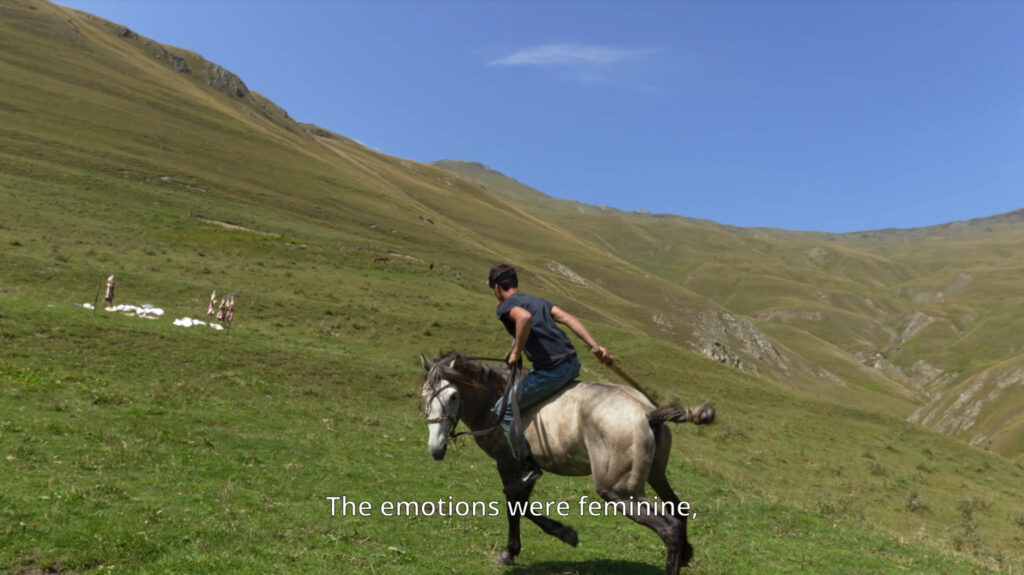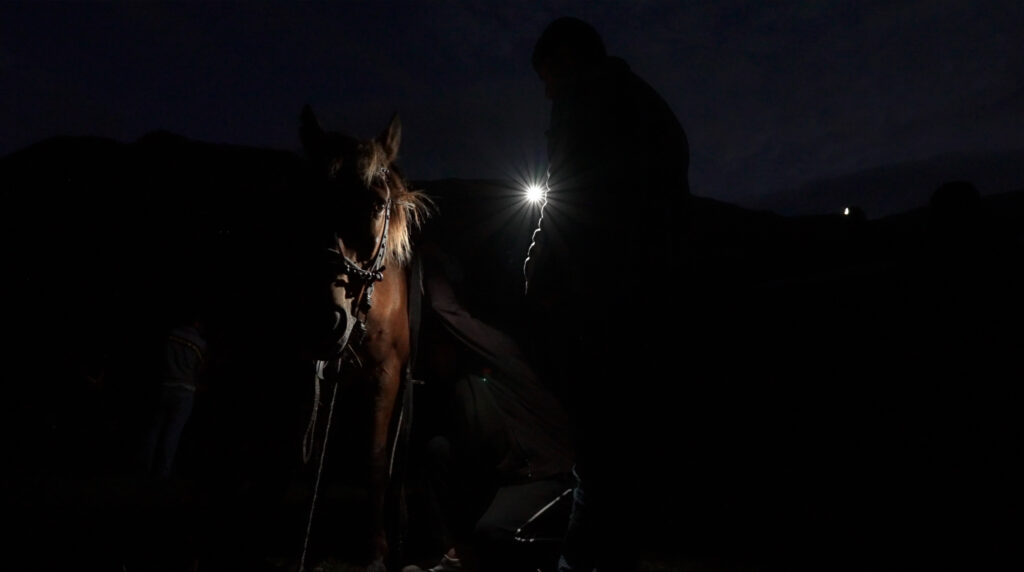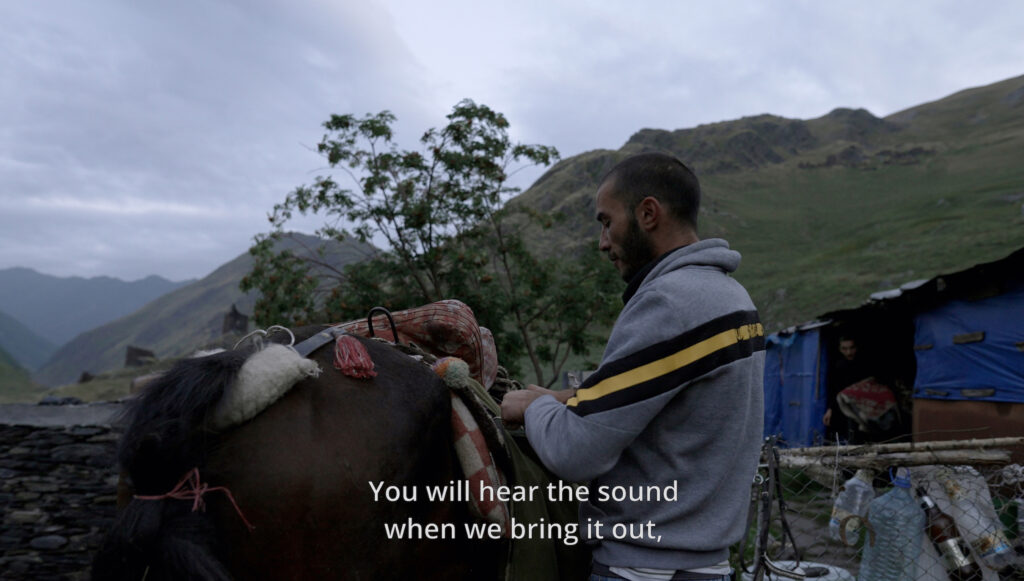 The isolated mountainous region of Tusheti, in Northeast Georgia, is the site for a reflection on the importance of ritual, the maintenance of community ties, and how modernisation and migration are transforming rural landscapes. Shot over several years, Let Us Flow uses inovative audio-visual techniques to make visible the symbolic and physical division of sacred spaces within the community and offers a nuanced perspective on a culture where ancestral shrines are only accessible to men.
Programmer's Note

In a verdant mountainous region of Georgia, tradition and modernity intertwine. Carrying on the traditions of their ancestors, the men in the film race on horseback down mountains and across wide, expansive valleys in a performance of masculinity. The filmmaker states, "As the film progresses it becomes a film about distance: the twenty meter distance the Tushetian women have to observe from their shrines, the distance between me and my protagonists, between languages and translation." Medoidze is never seen in front of the camera, made visible only through her voice. Yet even with this distance between her and her subjects the film, as shot from her perspective, makes for a truly immersive piece of observational filmmaking.

~ Myriam Mouflih
Director Biography

Sophio Medoidze is a London-based artist, writer and filmmaker born in the USSR and brought up in the Republic of Georgia. She works across film, photography, writing and sculpture. For a time she worked anonymously as Clara Emigrand Collective, examining political conflict through a feminist lens and disseminating her work outside the gallery circuit. Her work is marked by precarity and explores the poetic potential of uncertainty. A desire for community (both actual and imaginary) drives her mythopoetic narratives and processes of subverting traditional ethnographic forms through imagination, relatedness and humour. Her work has been shown at Tate Modern, LUX Waterlow park, CAC Bretigny Centre d'art Contemporain, Serpentine Cinema (Peckhamplex), Kunstmuseum Luzern and others. She was a recipient of Projections Commissions at Tyneside cinema, her latest film 'Let us flow!' won development and Subti awards at Feature Expanded, Florence.
Director Filmography

Let us flow (2022), MADOLI (2021), Xitana (2019), Jackals and Drones, Chronicles of A summer, (2018)