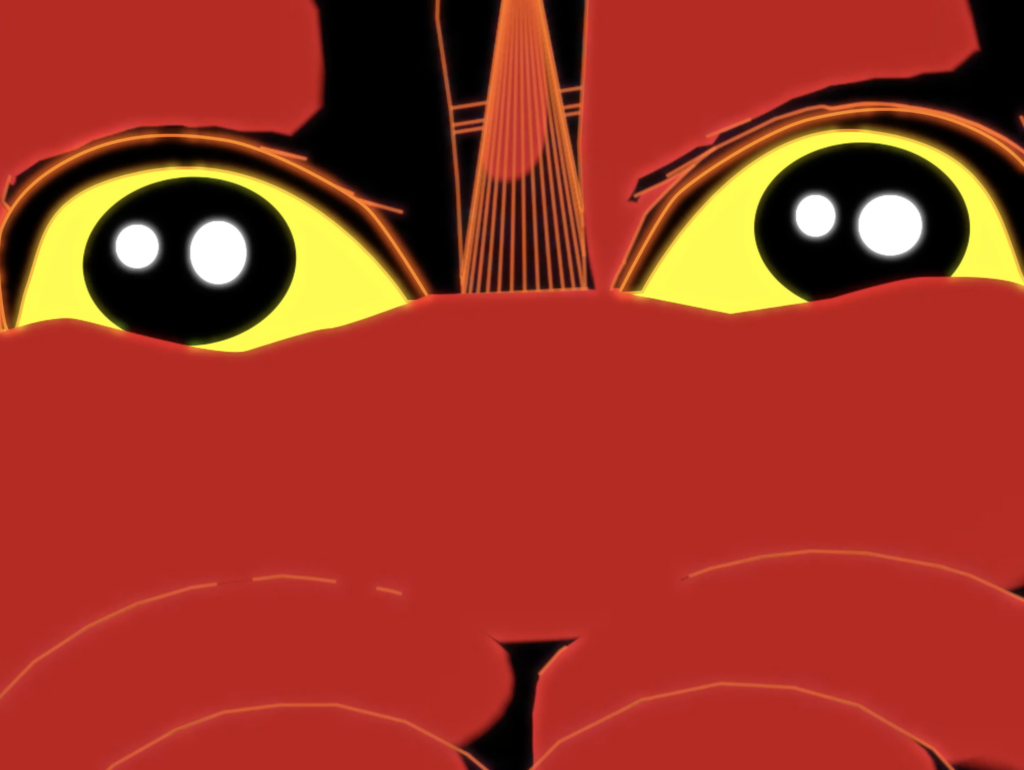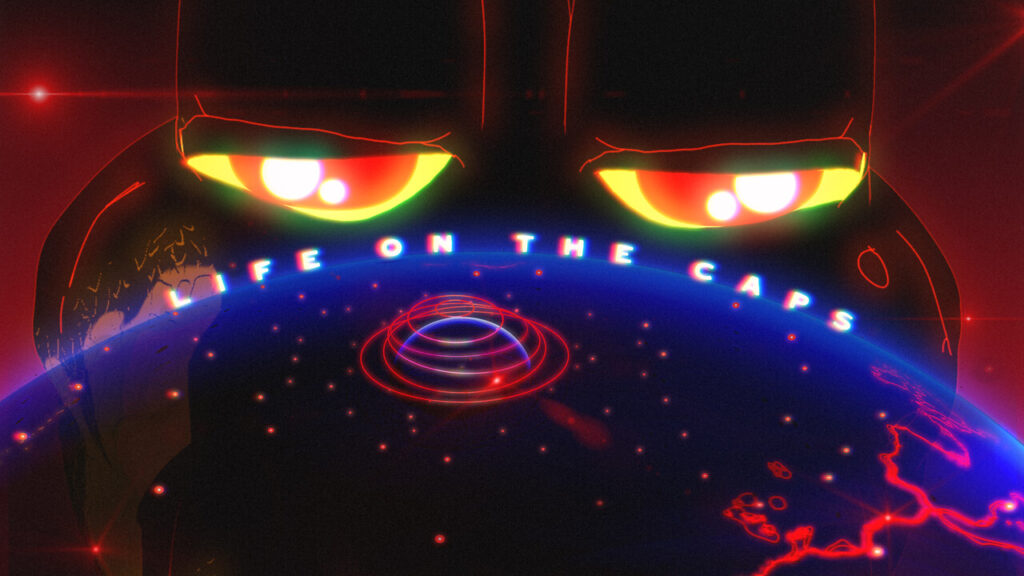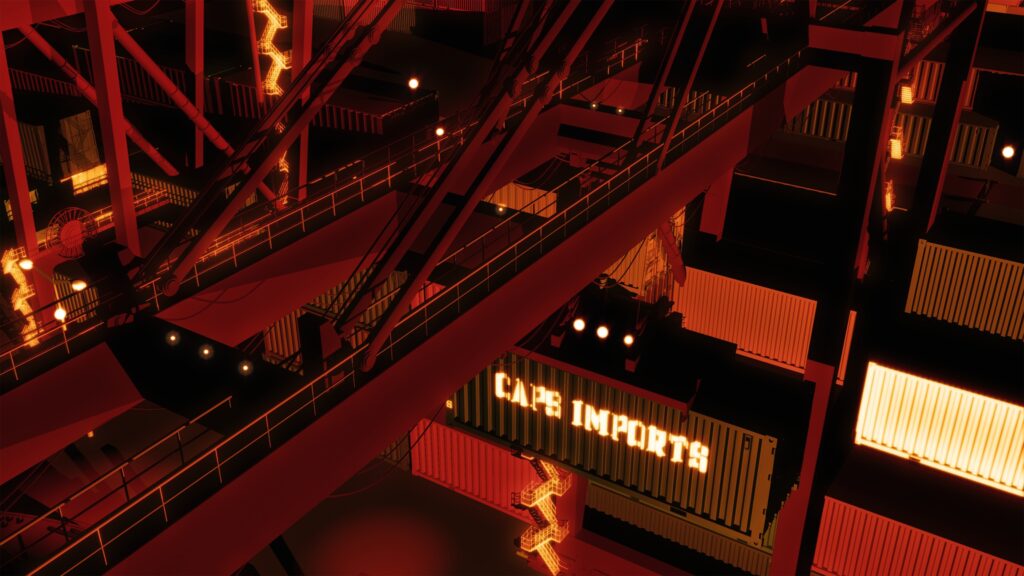 Life on the Caps
Meriem Bennani's playful sci-fi trilogy mixes live action, day-glo animation, and a kaleidoscopic score by Fatima Al Qadiri to explore the entangled politics of immigration, state control and the border zone. Episodes focus on inhabitants of the fictional island of CAPS (short for 'capsule'), a magnetically sealed megalopolis created to intercept refugees attempting to teleport illegally into the US. Citizens work together to develop new modes of defiance and resistance, harnessing not only emergent biotechnologies but also the liberatory potential of joy and humour.
Life on the CAPS (2022) is a co-commission with The Renaissance Society, Chicago. This commission is generously supported by CLEARING, New York/Brussels.
Programmer's Note

Utilising elements that have become key staples in her work (bright, cartoonish animations, humour and bouncy electronic soundtracks), Life on the CAPS is the culmination of a project Bennani has been working on since 2018. Bennani has turned her gaze to the violence of borders and the politics of migration, setting this work on an island community that has developed from an internment camp for refugees and migrants. Calling into question the logic of borders, Bennani highlights how the violent undercurrent of US imperialism against those the state deems illegal ripples to the surface in subtle but terrifying ways. The effects of living in this limbo are strongly felt, but liberation is also found through transformation (enabled by biotechnology) and the power of community resilience.

~ Myriam Mouflih
Director Biography

Meriem Bennani (b. 1988 in Rabat, Morocco) lives and works in Brooklyn, New York. Juxtaposing and mixing the language of reality TV, documentaries, phone footage, animation, and high production aesthetics, she explores the potential of storytelling while amplifying reality through a strategy of magical realism and humour. She has been developing a shape-shifting practice of films, sculptures and immersive installations – each composed with a subtle agility to critique contemporary society; its fractured identities, gender issues and ubiquitous dominance of digital technologies. Bennani's work has been shown at the Whitney Biennale, MoMA PS1, Art Dubai, The Vuitton Foundation in Paris, Public Art Fund, CLEARING and The Kitchen in New York.
Director Filmography

Party on the CAPS (2018), Siham and Hafida (2017, installation), (selection) Fly (2016, short)