Content Warnings
Flashing lights/ strobe effects
Strong sexual references
A series of hypnotic, fragmentary encounters reflecting on creativity, desire, identity and transformation. Forms of transgressive potentiality are explored through poppers training videos, VHS tapes documenting an esoteric musical subculture, and a night of ritual shapeshifting in a Boston parking lot.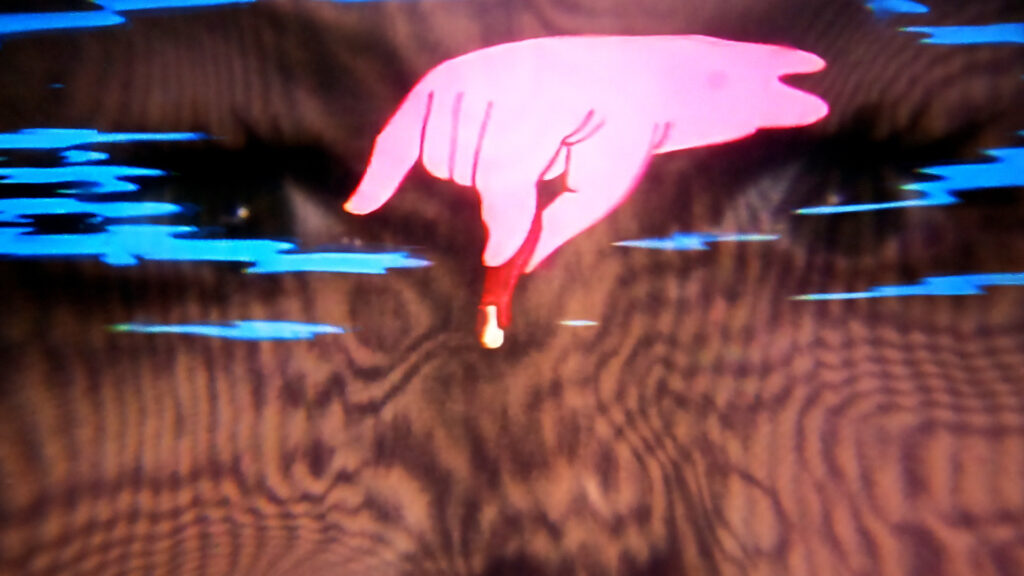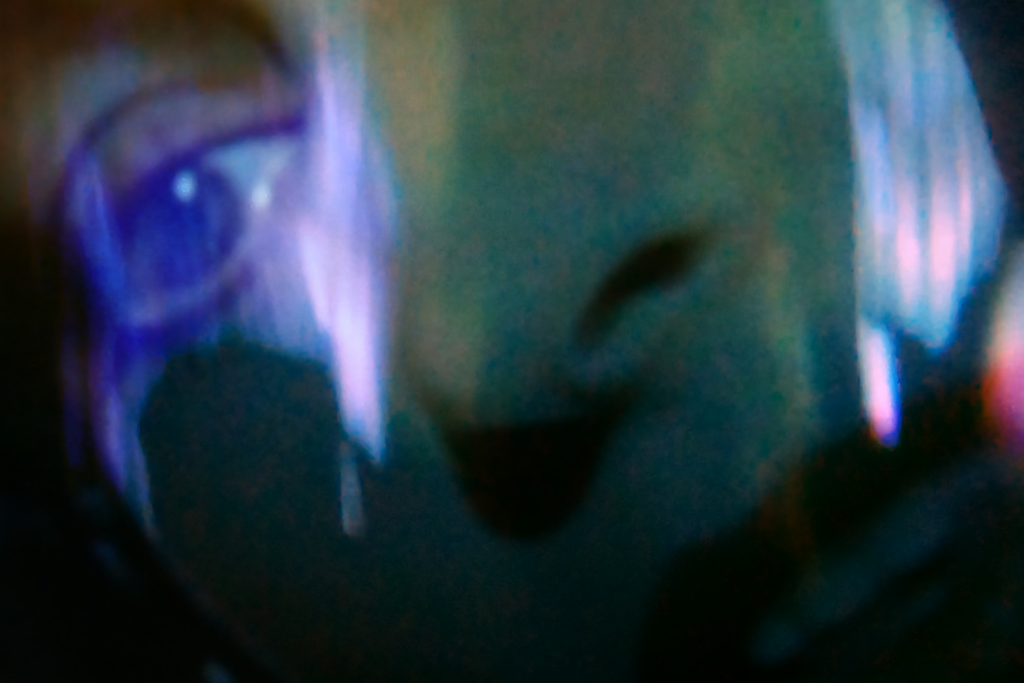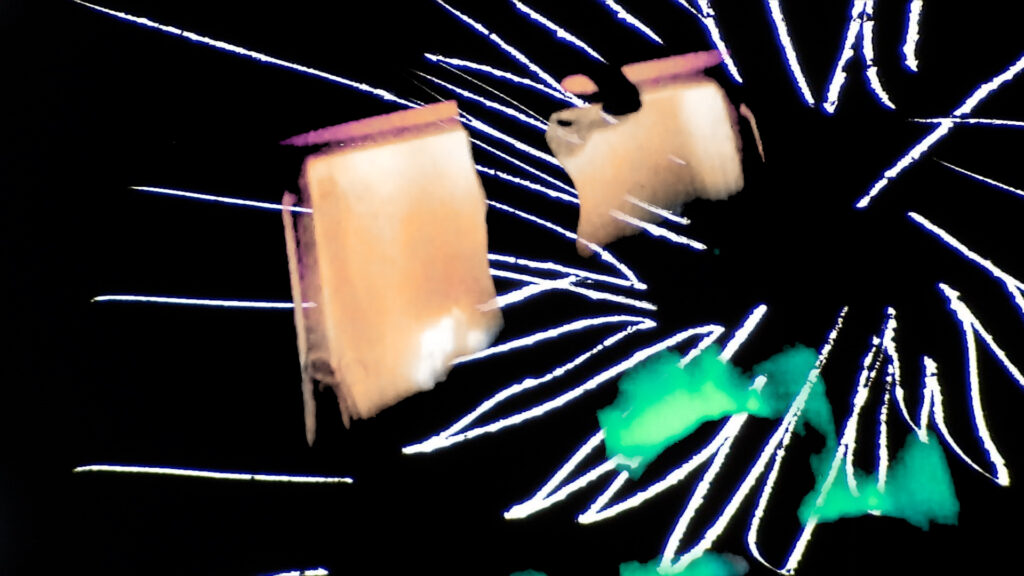 False Wife
False Wife is a work that leads its visitors through an ordeal of transformation. A poppers training video is typically a user-made compilation of pornographic clips paired with text, hypnotic music, voice-overs and instructions for action. False Wife is a poppers training video, but its material is ambiguous and obscure. Its narrative, drawn from a variety of folk tales in which transformation occurs, reflects on themes of desire, shame, transgression and the longing for change.
Director Biography
Jamie Crewe is a beautiful bronze figure with a polished cocotte's head. She makes artworks with video, text, installation, sculpture, drawing, painting, and more. These works think about constriction: the way people are formed by their cultures, environments and relationships, and the things that herniate from them as a consequence. Recent solo exhibitions include LUX, London; Humber St Gallery, Hull; and Grand Union, Birmingham. And group exhibitions include British Art Show 9; Museum Abteiberg, Mönchengladbach; and ICA London.
Director Filmography
False Wife (2022), A luxury (2021), "Morton" — "Beedles" — "An abyss" (2020), "The Ideal Bar" — "Le Narcisse" — "Alec's" (2020), Ashley (2020), Pastoral Drama (2018), Adulteress (2017), Chantal after James Bidgood and Jean Genet (2016), Teleny (2015), White Adonis (2014)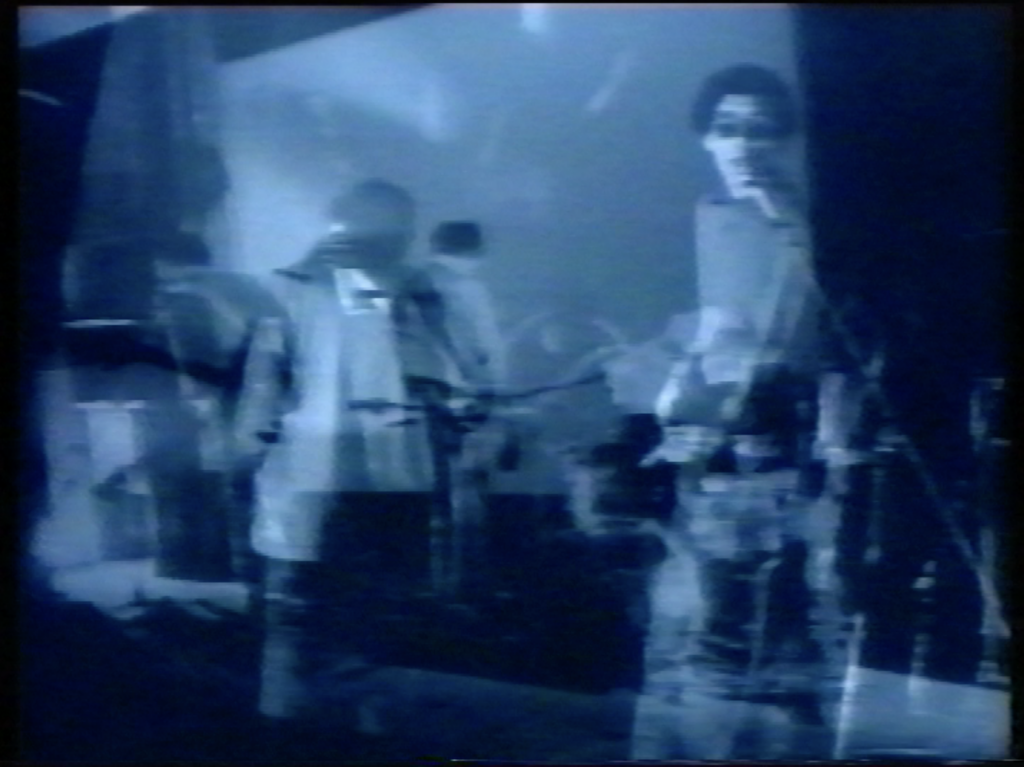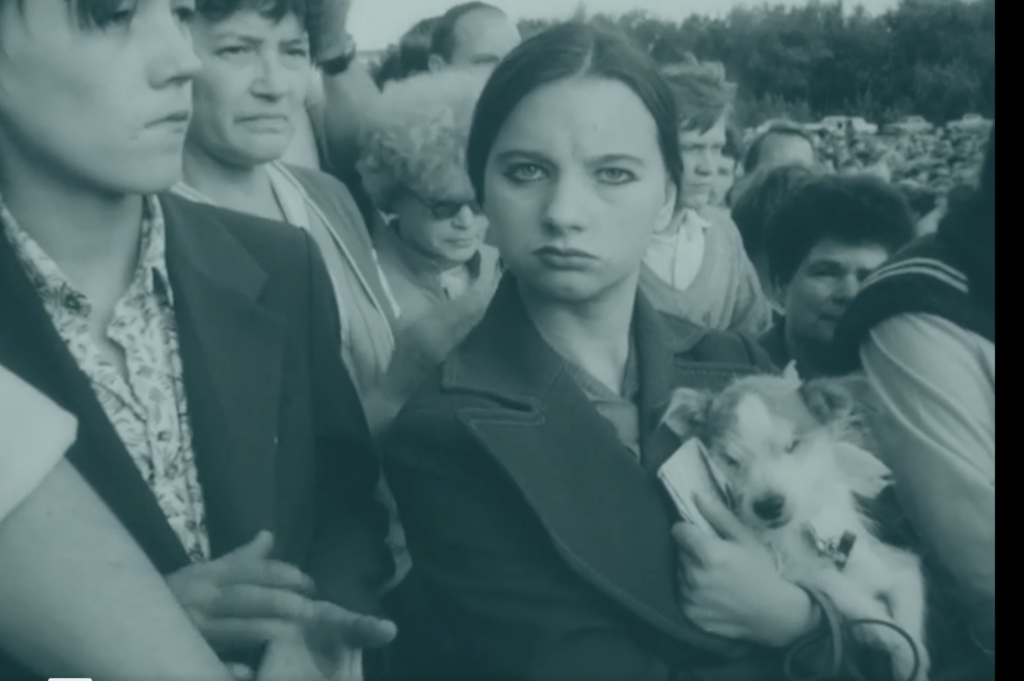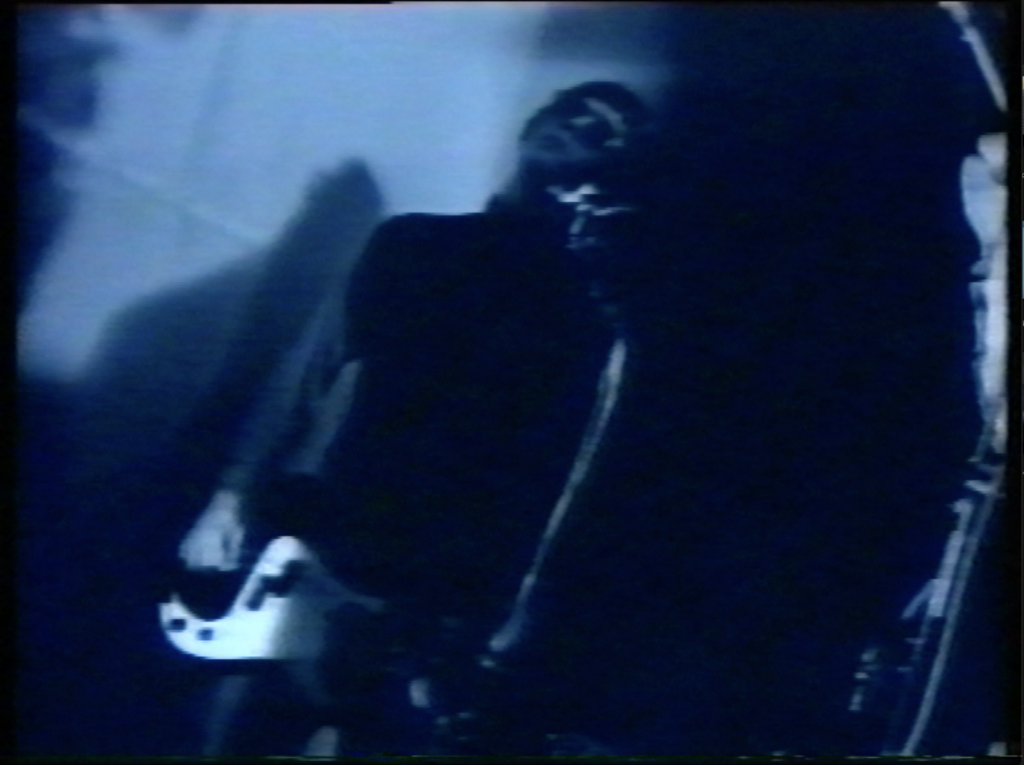 Signal to Noise
Signal to Noise concludes a number of projects related to the surviving videotapes of schwimmen – an early 1990s teenage experimental industrial/noise band from the (then-Soviet) city of Novosibirsk. The film creates a dialogue between the established archival record and the slippery poetics of an esoteric culture that inherently resists attempts to be (re)represented or deconstructed – celebrating the grand utopian impulses of marginal artistic practices and forms of life lived otherwise.
Director Biography
Sid Iandovka and Anya Tsyrlina (both born in Novosibirsk, USSR) are an artist-duo whose practice extends across many different media, predominantly moving images. Though only selected works of theirs are co-authored in a traditional sense, as both have distinct interests and aesthetics, they have collaborated, on and off, for over twenty years – ultimately creating a joint, entirely independent, "homemade" production approach for their films. Their working methods are not products of any educational/professional institutions and their practice is not rooted in any state; it is immaterial and doesn't benefit from any national/international funding, resources, or structures. The artists prefer for their own histories and words to remain in the background… – Herb Shellenberger
Director Filmography
mysteries (2021), meteor (2021), live the live u love (2021), all other things equal (2021), escape goat (2020), a minor piece of damage (2020), 193 octillion (2020), horizōn (2019), phenomenon (2019), horizōn (2019)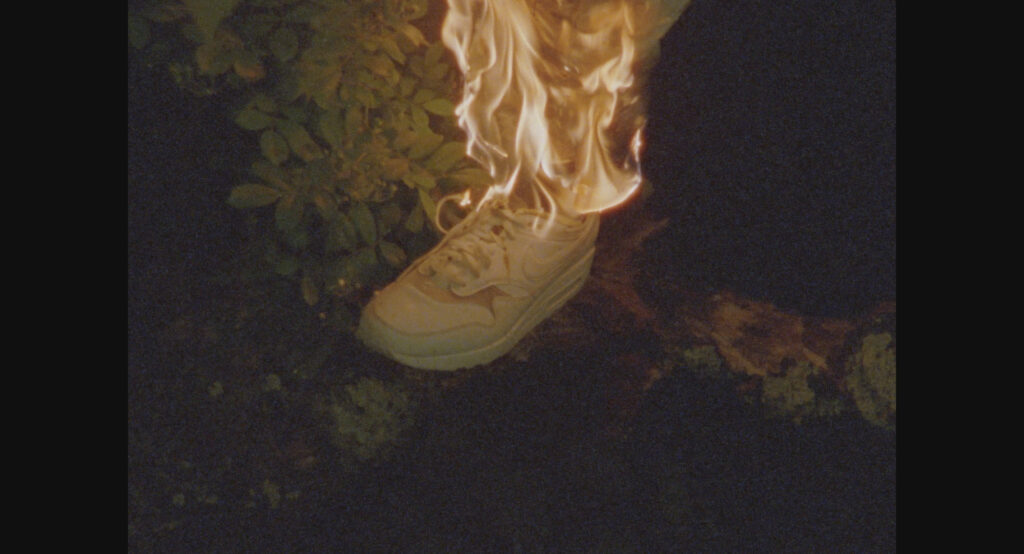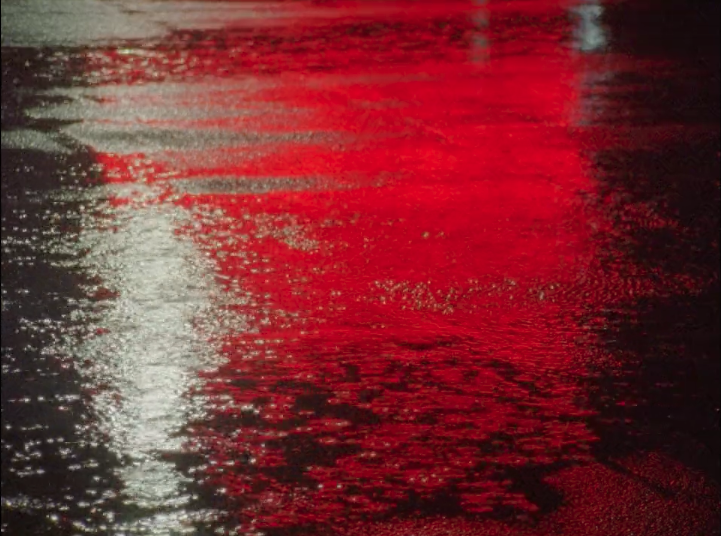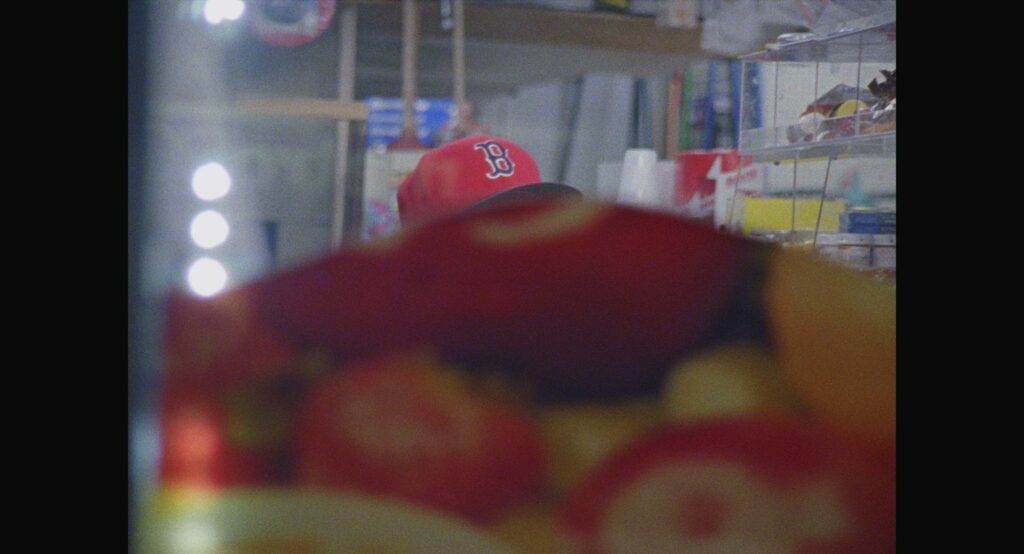 Terror Has no Shape
At night in Boston, a bodega cat is the only witness to an alien rock crash-landing in an empty parking lot. A viscous white humanoid, rendered in crude special effects, is stalked by a figure on a motorcycle, and the encounter ends in ritual fire. A burning effigy and a Senegalese call to prayer usher modes of Afro-Venezuelan spiritual resistance into an ambiguous present – condensing the experience of colonialism into a series of fragments from first encounter to long-haunted aftermath.
Director Biography
Luis Arnías (b.1982) is a filmmaker from Venezuela who currently lives and works in Boston, MA. In 2009, he completed the diploma program at the School of the Museum of Fine Arts, Boston and in 2020 he received his Masters in Film/Video from Milton Avery Graduate School at Bard College. He has screened at New York Film Festival, Punto de Vista, Berlin Critics' Week (Woche Der Kritik) and BlackStar Film Festival. He is currently a Fellow at The Film Study Center at Harvard University and was a nominee for Herb Alpert Award Film/Video in 2021.
Director Filmography
Puerta a Puerta (2022 Co-Directed with Jessica Sara Rinland), Terror Has No Shape (2021), Malembe (2020), Ojo Malcriado / Punky Eye (2018), This must be the Place (2011), Like (2010), A la deriva (2009)