Valentina is a woman who has everything in life: a husband, a good job, high social status. But this does not fill the void around her. Her husband Maksim is always away, her work in public administration tedious, her apartment empty. When young Nadia appears at her apartment, Valentina mistakes her for a cleaning woman. But Nadia has apparently fallen in love with her husband. Valentina processes Nadia's presence and Maksim's absence with a mix of compassion, curiosity and detachment.
While reliant on a conventional love triangle, Brief Encounters shows Muratova's subtly developing affinity for experiment, using an intricate structure of flashbacks that weave past with present from the rhyming perspectives of both women, and their memories of the remote Maksim. The film is remarkable in how it presents the difficulty of reconciling the demands of career and work for many Soviet women. Brief Encounters—like Larisa Shepitko's Wings, also a film about a professional woman of independent mind—was met with limited distribution in the USSR, ruffling the feathers of censors. In tracing Valentina's world, it also offered quotidian descriptions of Soviet provincial life amidst growth and stagnation: Valentina's job in public works sees her in a constant state of battling Odessa's perennial water problems. Muratova explores the paradoxes of idealism and defeat, as romanticism comes together with disillusionment, and a passionate tonality shifts to ambivalence.
Although she had made several films in the late 1950s and early 1960s with her then husband Alexsandr Muratov, Muratova considered this the real start of her turbulent artistic career. The film was also marked by a rare appearance of the director in her own film. When the lead actress was deemed unsuitable, Muratova took on the part of Valentina. She gives an affecting performance in this poetic, vibrant, deeply melancholic film. —Elena Gorfinkel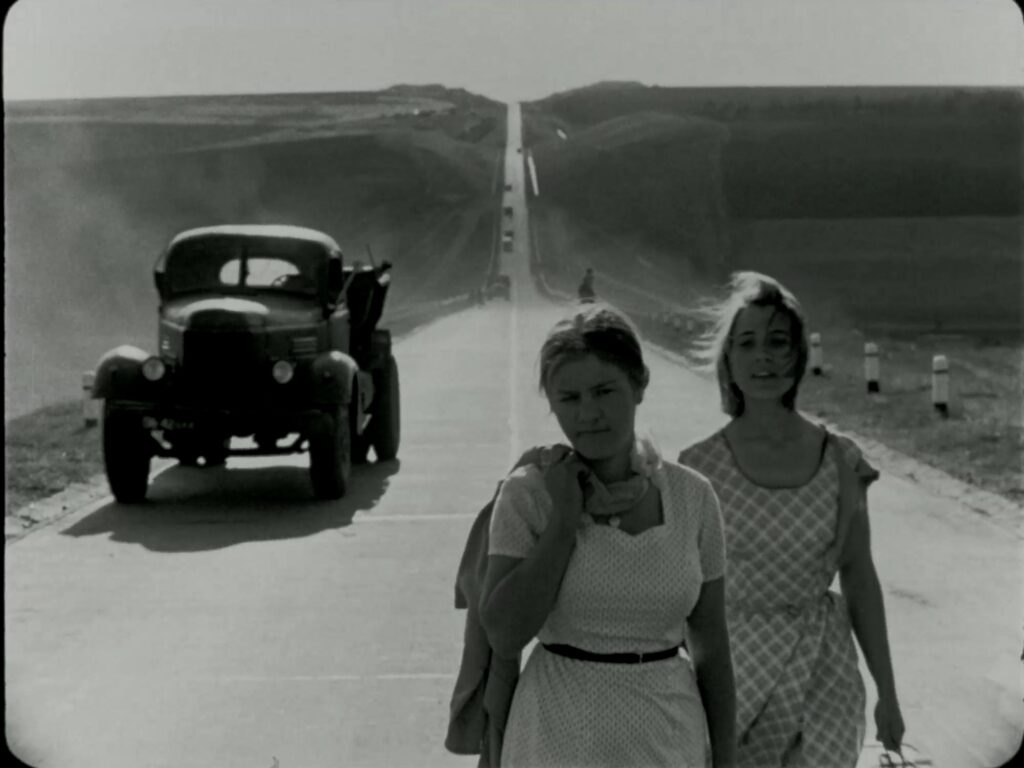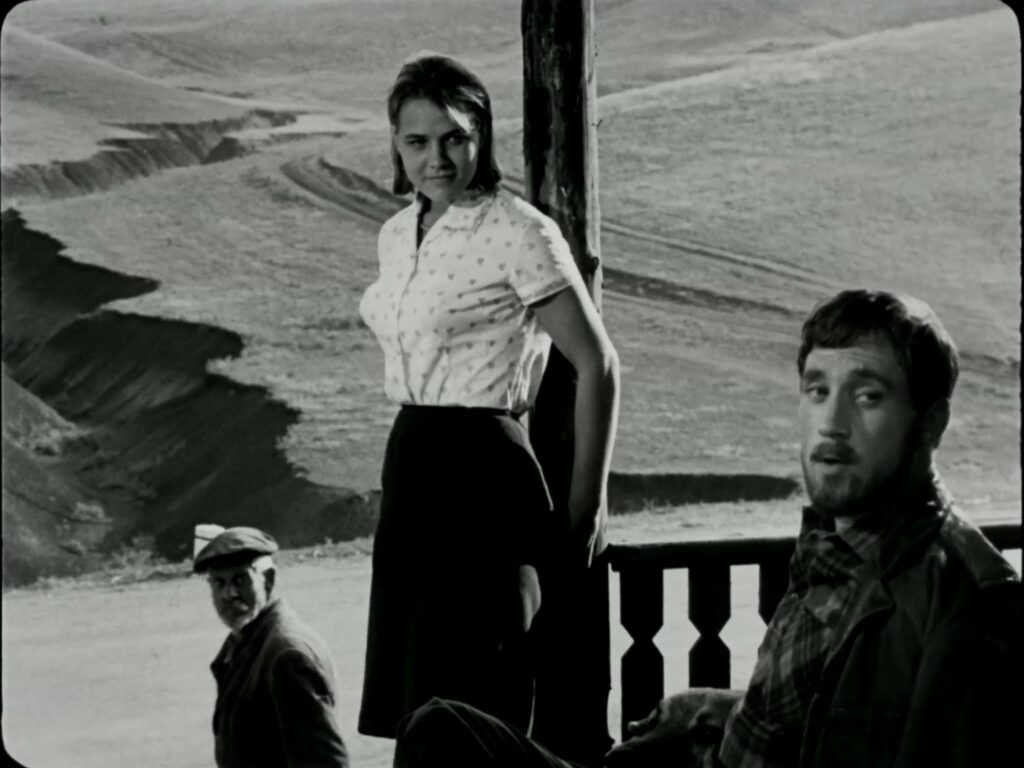 Brief Encounters
КОРОТКІ ЗУСТРІЧІ
Kira Muratova's first solo feature is a beautifully unfolding love triangle: a roaming geologist, played by cult folk singer Vladimir Vysotsky, the USSR's equivalent of Bob Dylan; his wife Valentina who can't stand her work; and a woman who arrives at her doorstep, his lover, Nina Ruslanova in her first film role.
Programmer's Note

Valentina is a woman who has everything in life: a husband, a good job, high social status. But this does not fill the void around her. Her husband Maksim is always away, her work in public administration tedious, her apartment empty. When young Nadia appears at her apartment, Valentina mistakes her for a cleaning woman. But Nadia has apparently fallen in love with her husband. Valentina processes Nadia's presence and Maksim's absence with a mix of compassion, curiosity and detachment.

While reliant on a conventional love triangle, Brief Encounters shows Muratova's subtly developing affinity for experiment, using an intricate structure of flashbacks that weave past with present from the rhyming perspectives of both women, and their memories of the remote Maksim. The film is remarkable in how it presents the difficulty of reconciling the demands of career and work for many Soviet women. Brief Encounters—like Larisa Shepitko's Wings, also a film about a professional woman of independent mind—was met with limited distribution in the USSR, ruffling the feathers of censors. In tracing Valentina's world, it also offered quotidian descriptions of Soviet provincial life amidst growth and stagnation: Valentina's job in public works sees her in a constant state of battling Odessa's perennial water problems. Muratova explores the paradoxes of idealism and defeat, as romanticism comes together with disillusionment, and a passionate tonality shifts to ambivalence.

Although she had made several films in the late 1950s and early 1960s with her then husband Alexsandr Muratov, Muratova considered this the real start of her turbulent artistic career. The film was also marked by a rare appearance of the director in her own film. When the lead actress was deemed unsuitable, Muratova took on the part of Valentina. She gives an affecting performance in this poetic, vibrant, deeply melancholic film. —Elena Gorfinkel