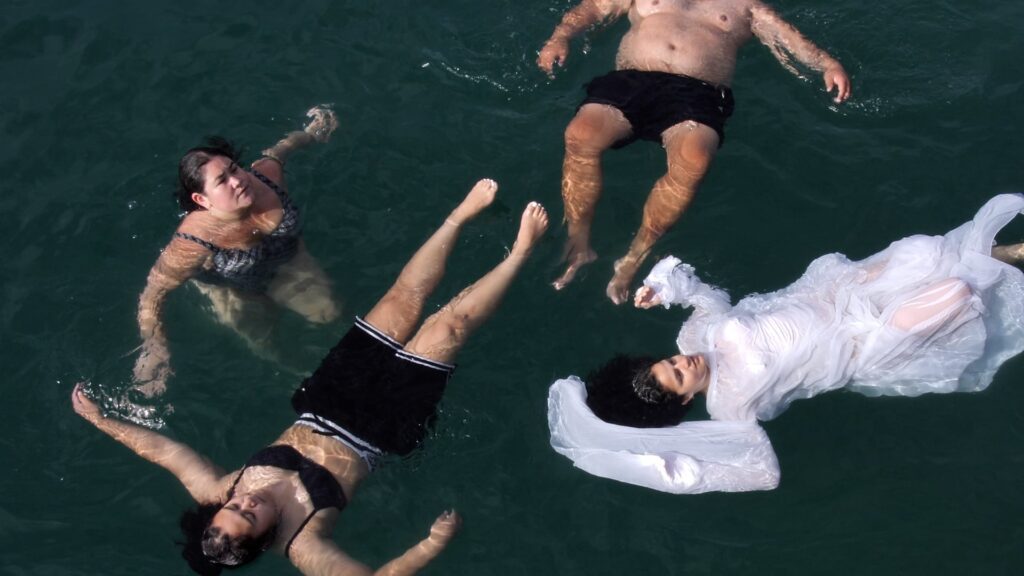 Hidden Amongst Clouds
Drawing on the filmmaker's real-life experiences growing up in a large Samoan family in the largely Pākehā populated region of Nelson, Hidden Amongst Clouds newly imagines stories of Samoan mythology and questions the moral virtues that they uphold. The work embraces a 1990's aesthetic, harking back to supernatural fantasy television series and their embedded symbolisms, reflecting Ulutupu's ongoing interest in themes of belonging and the importance of recontextualising and reimagining narratives of colonial stereotypes.
Director Biography
Christopher Ulutupu is an artist of Samoan/Niuean/German descent currently residing in Wellington. Through a richly pop, queer and celebratory Pacific lens he creates new narrative forms opening up conversations around collaboration, connection, and disconnection.