An improvisational lightness permeates this selection. The earliest work, The Composition Kids, combines jocular compositions and make-shift assemblages that inhabit the Sicilian countryside. This sensibility punctuates a gardenscape as a season elapses in Sculpture Garden, and adds a fluttering material layer to the moving image of a drive through Vancouver's distinct neighbourhoods in Escape Scenes. As Feyrer's sculptural sensibility is activated in their films, we see movement applied to a growing cast of materials—broken clocks, meter sticks, candy—that we otherwise encounter as resting art objects. In their films Dailies and Irregular Signatures we see the defaced visage of several time keepers, stripped of most composite numbers, and a number of clock faces that read an accusatory "WHO CARES?" as if to refuse the hegemony of a schedule. The programme concludes with a preview of footage from Feyrer's most recent exhibition Background Actors for their eponymous film-in-progress.
As Feyrer seizes time-based media to show its mechanism manipulated, clogged and cracked, the reliability of measurement turns unpredictable, winks and does a face plant. — Steffanie Ling
The Composition Kids (co-director: Pietro Sammarco), 2008, Canada/Italy, 9 mins
Irregular Time Signatures, 2011, Canada, 3 mins
Dallies, 2012, Canada, 20 mins
Sculpture Garden (co-director: Derya Akay), 2014, Canada, 12 mins
Escape Scenes, 2014, Canada, 20 mins
New Pedestrians, 2018, Canada/United States, 4 mins
Background Actors, 2019, Canada, 4 mins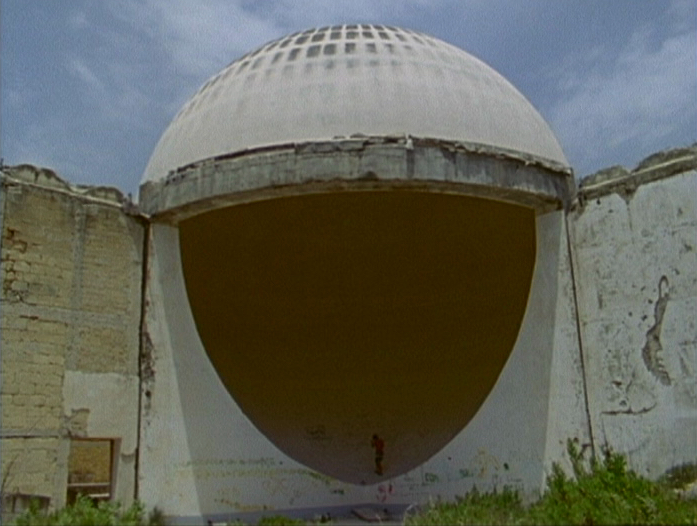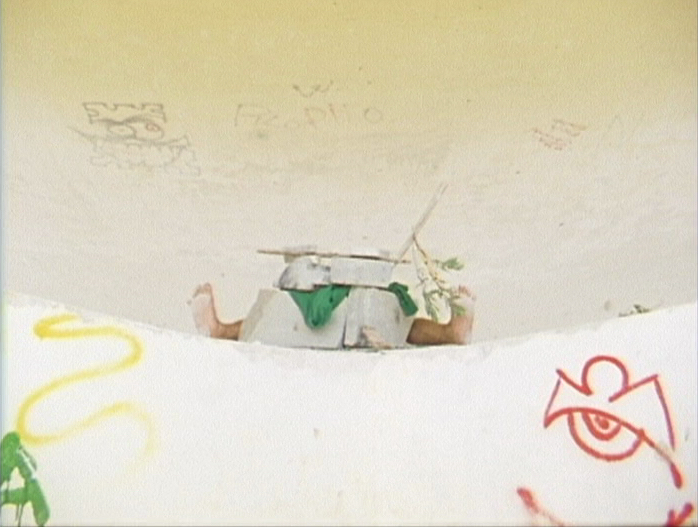 The Composition Kids
The Composition Kids was originally exhibited on a loop and projected onto a suspended hand sewn tent sculpture. Shot on 16mm in Sicily, this cycle of kinetic assemblages are accompanied by a soundtrack comprised of improvised sounds recorded on location and later in Vancouver.
Co-directed with Pietro Sammarco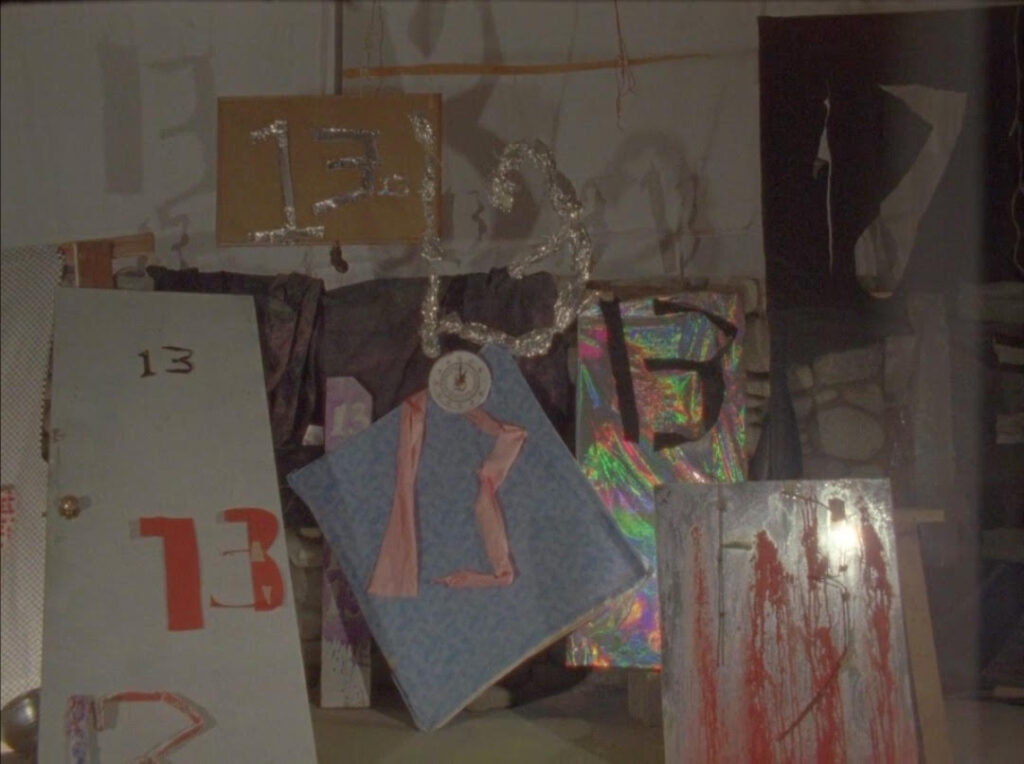 Irregular Time Signatures
How will music measure time if time is stretched like a rubber band? Irregular Time Signatures are ways of describing an uneven beat. The arrhythmic pulse of this film is both music lesson, math puzzle and spot the difference game.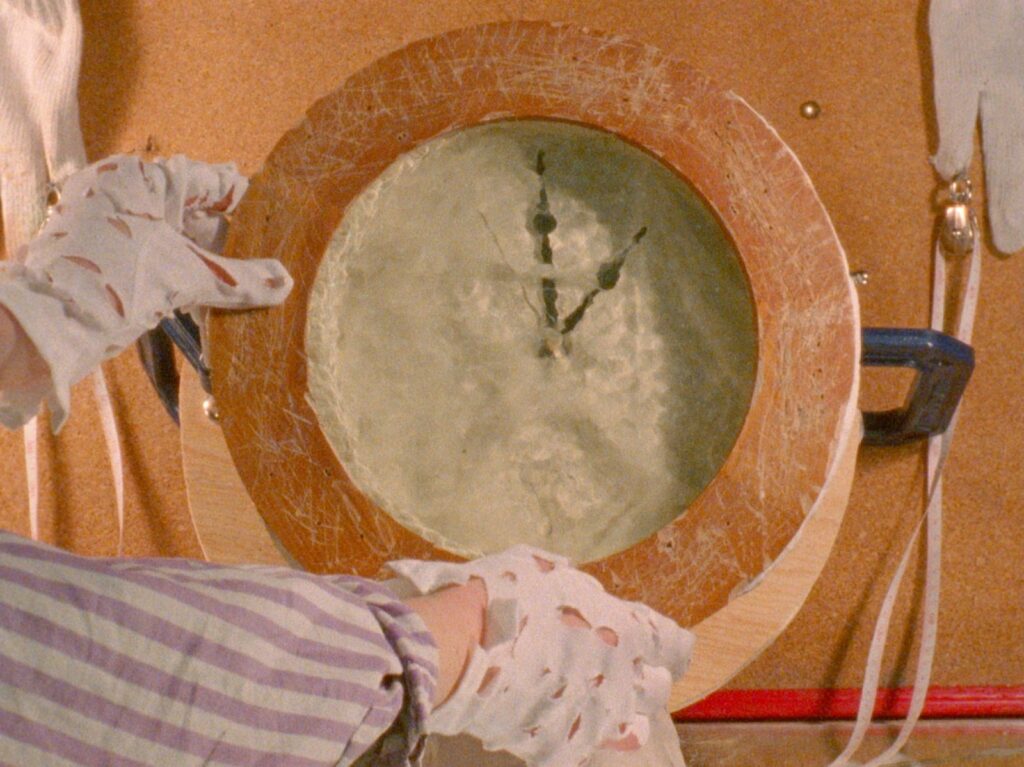 Dallies
Every clock has a partially obscured view, and is stuck at a particular hour, with the second hand stalled yet still ticking. 'Alive' yet paralyzed in their moment, performing a durational yet non-progressive trick precariously and nervously. —Jesse Birch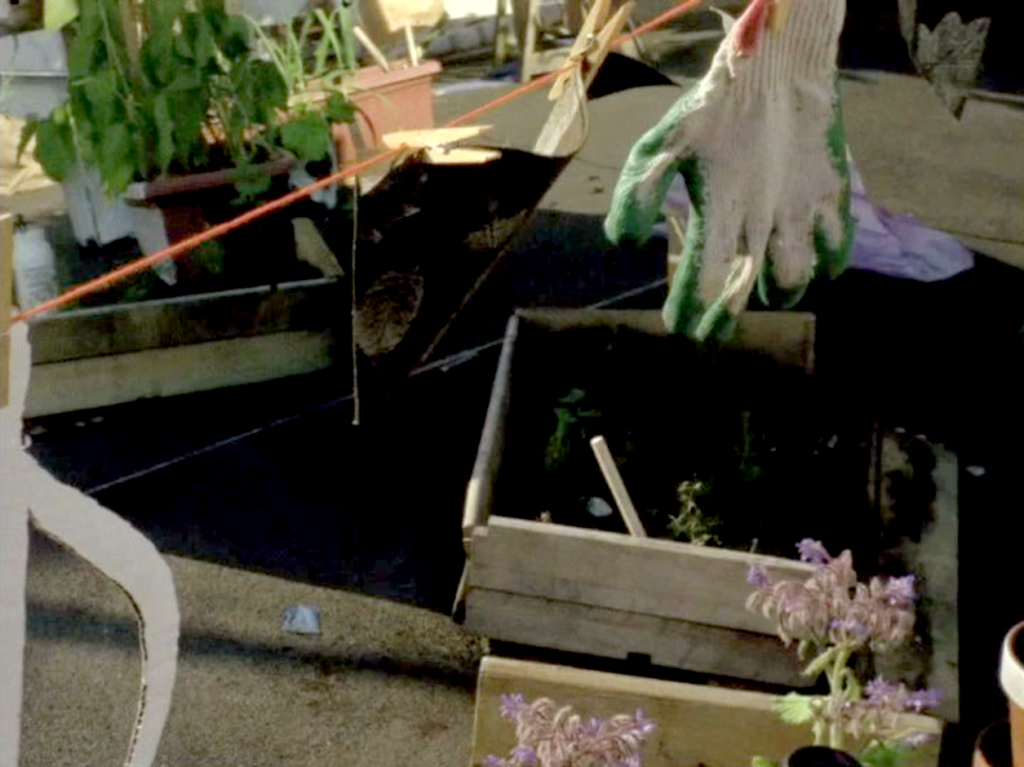 Sculpture Garden
Comprised of footage taken from a guerrilla rooftop sculpture garden over one season in Vancouver. Plants swarm with aphids, tomatoes rot on the vine, sculptures come alive and vegetation turns apathetic.
Co-directed with Derya Akay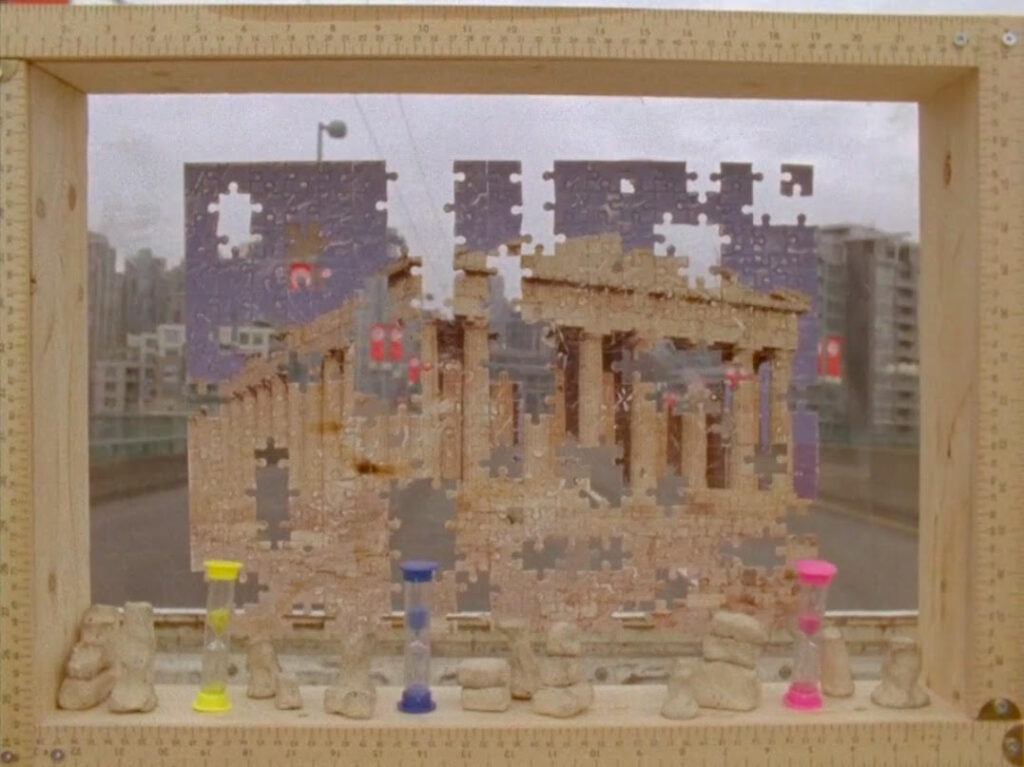 Escape Scenes
A miniature wrecking ball and accompanying mini brick wall to be destroyed; an incomplete puzzle of the Parthenon; homemade fake latex vomit containing plastic novelties, pieces of candy, knick knacks and detritus from the artist's studio; pennants made from packets and designer ziplock bags; and a mesh veil adorned with chewing gums. —Western Front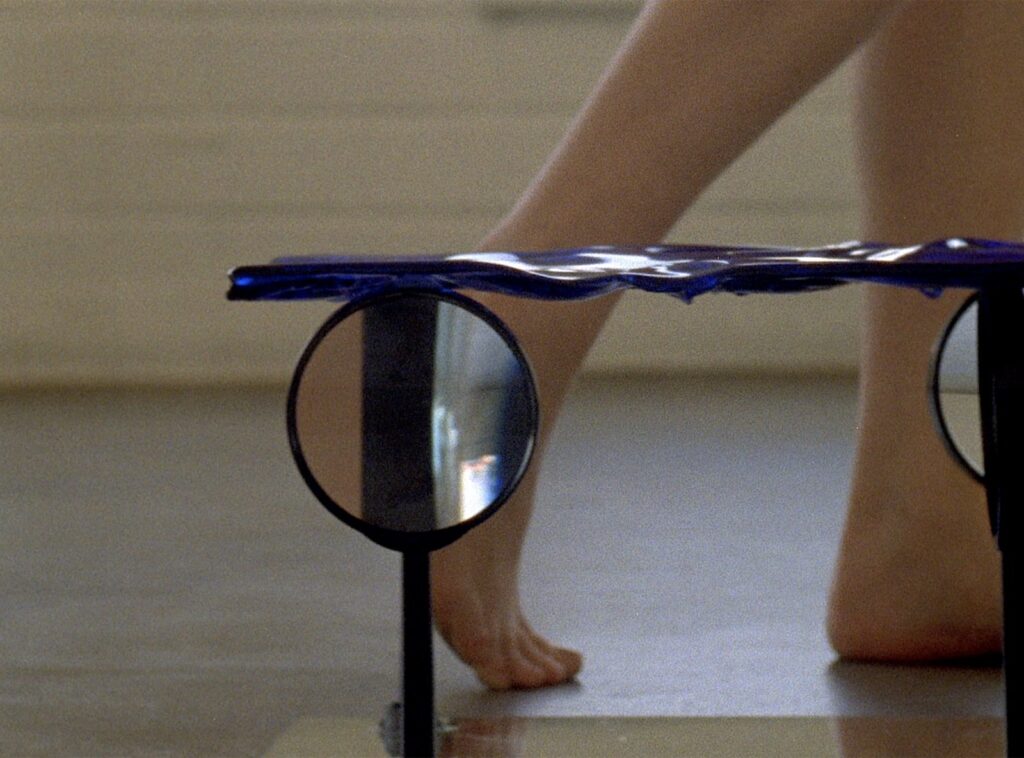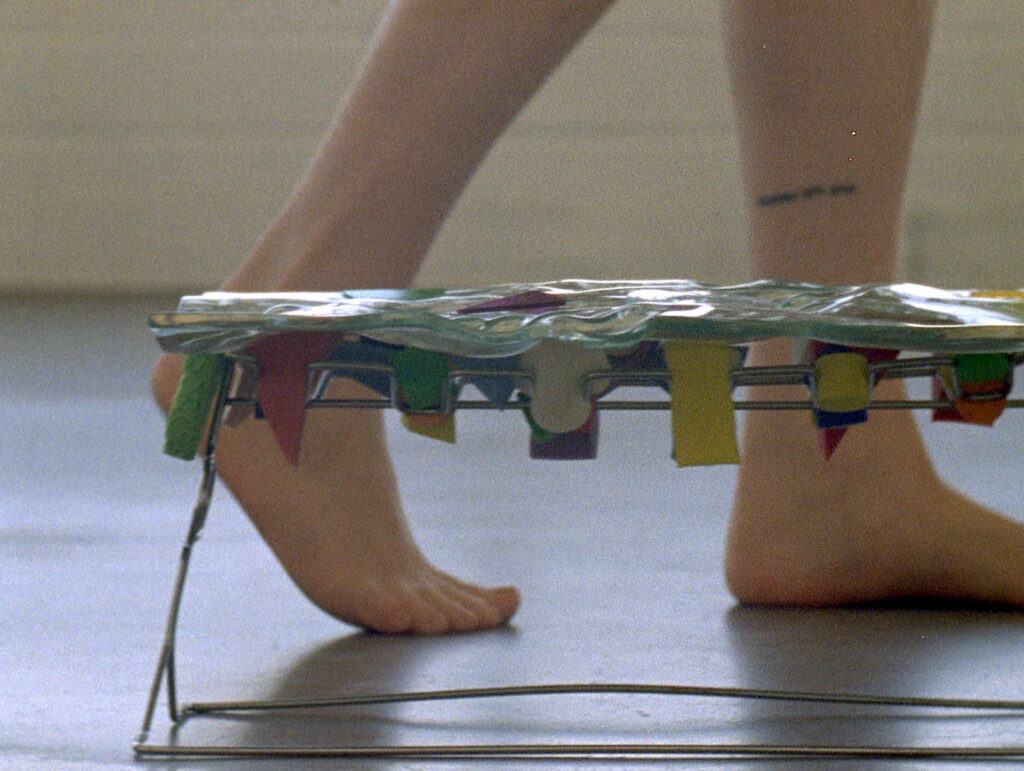 New Pedestrians
'Background actors' silently inhabit the roles of pedestrians or passersby. Like an exercise in walking meditation, the pedestrians trace a path that is unstable, full of distractions, thoughts and emotions, crises of identity, anxiety and restlessness. —Julia Feyrer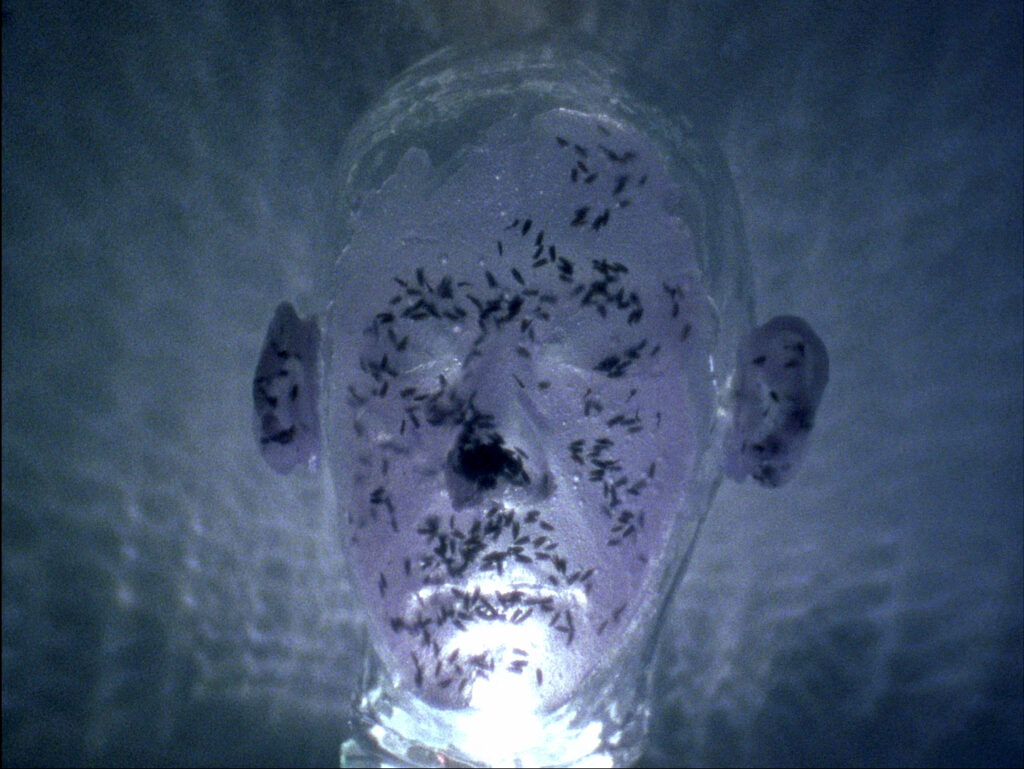 Background Actors
Footage shot within Feyrer's 2018 exhibition 'Background Actors'.