Content Warnings
Animal Sacrifice
Blood / gore
Mild physical violence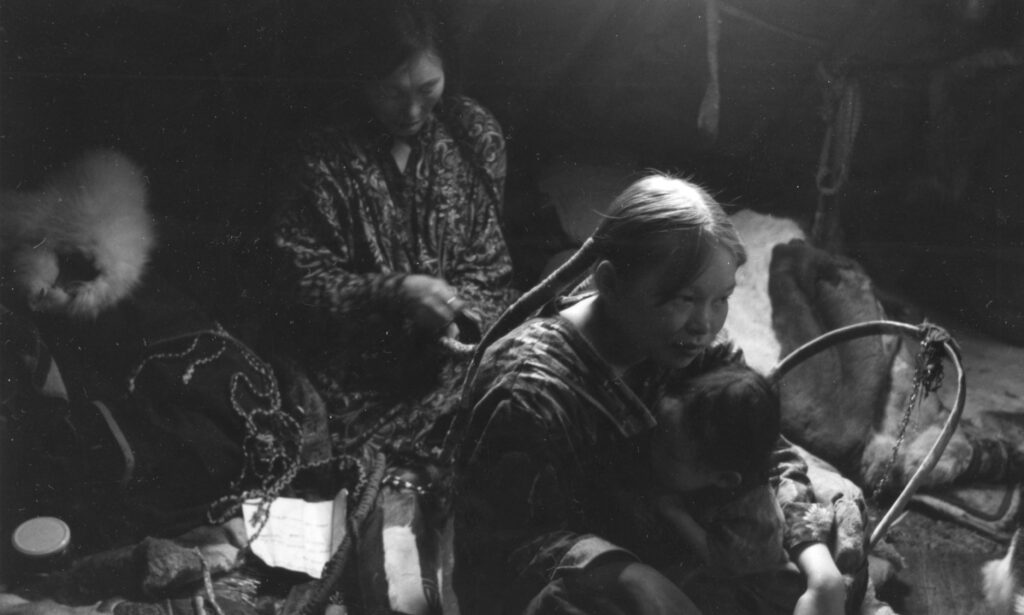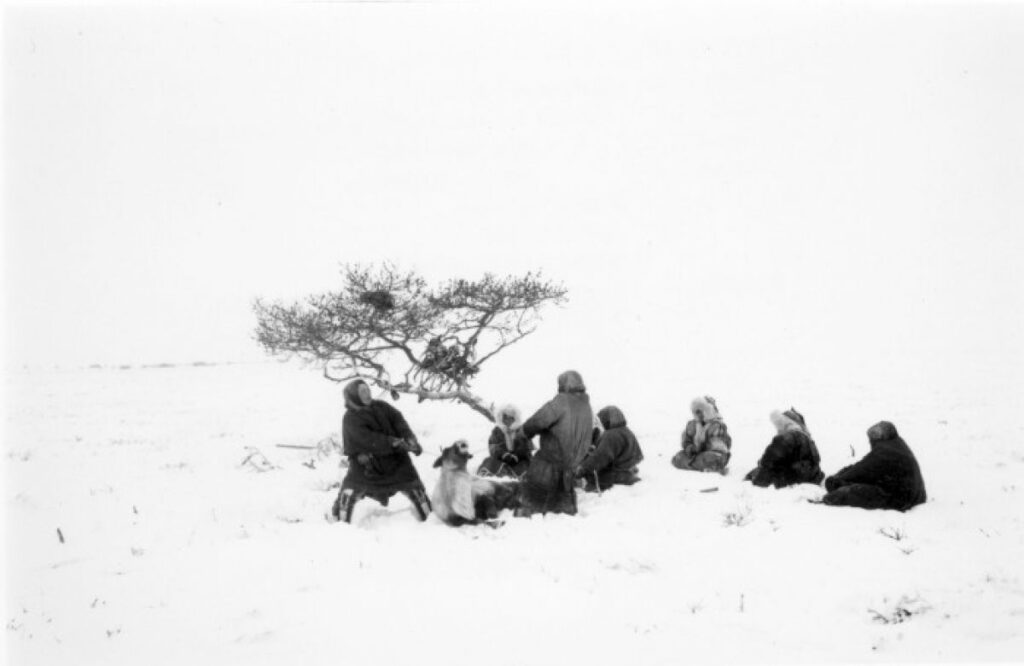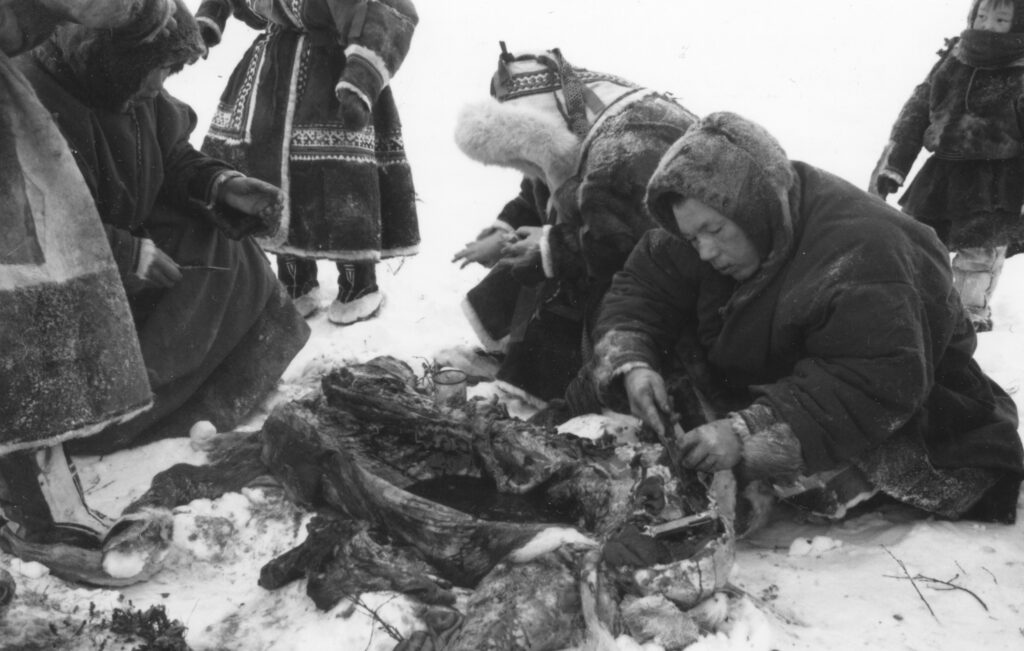 Seven Songs from the Tundra
(Seitsemän laulua tundralta)
An anthology of stories made collaboratively with the Nenets, an indigenous nomadic people of the Russian tundra under modern Communist rule. Beautifully composed from both archive material and cinematography, the film blends fiction and documentary to produce a vivid portrait of Nenets culture as told and performed by the people themselves. As the first feature film made in the Nenets language, Seven Songs makes an important contribution to contemporary indigenous cinema and a timely intervention into continuing calls for decolonization in Russia.
Director Biographies
Prior to filmmaking, Markku Lehmuskallio was a forester, while Anastasia Lapsui was the first Indigenous radio broadcaster in her region. Since their first work together in 1992, they have forged a collaborative "Fourth Cinema" approach to filmmaking through documentary and fiction forms.
Director Filmographies
Markku Lehmuskallio:
Minja (2014), I Am I (1992), I Am I II (1992), Dance of the Life (1976), A Man, who have two faces (1975), Tapiola (1974), Sounds of the Northern Forest (1973)
Markku Lehmuskallio & Anastasia Lapsuy
Sacred (2016), Tsamo (2015), Pudana, the last of the line (2010), Eleven images of a Human (2013), The Memory of the Land (2009), Travelling (2007), Sápmelas – Saamelainen (2006), Fata Morgana (2004), A Bride of the Seventh Heaven (2003), Mothers of Life (2002), Shepherd (2001), Seven songs of the tundra (2000), Sacrifice, a film about the forest (1998), Anna (1997), A Chronical of Farewells (1995), A Paradise Lost (1994), In the Shape of a Reindeer across the Canopy of heaven (1993)