The Long Farewell was Muratova's most lyrical film, a delicate, heart-breaking portrait of loneliness and unrequited longing, yet was banned for almost twenty years. The Soviet censors thought the film had a "deliberately complicated style", too much "absorption with formal experiments" and was "lacking in realism and motivation"; in short, untowardly bourgeois and inusfficiently optimistic in its portrayal of Yevgeniya. Ian Christie notes that The Long Farewell's "almost unbearable tension is explored in a series of fluid, inventive sequences, which bring visual sophistication with acting and music to match…[that] show Muratova [to be] streets ahead of her (male) contemporaries". Muratova experimented with editing and her penchant for repetition, describing her iterative process in an interview in 1988:
"In The Long Farewell, the love of editing became a principle. I filmed various scenes several times in order to be able to select the best take, and I used nearly all of that double material. I threw away very little. You will have noticed the many repetitions in the film. This wasn't planned in advance… Every film has its own life… The material contains one way of editing, one optimal use of all possibilities. That's what I'm trying to extract."
Keen to discover new talents, especially actors, many of whom became major stars of Russian cinema, Muratova's revelation here was Zinaida Sharko, who plays the impulsive and fragile Yevgeniya, turning The Long Farewell into a profound exploration of motherhood, attachment, and femininity. —Elena Gorfinkel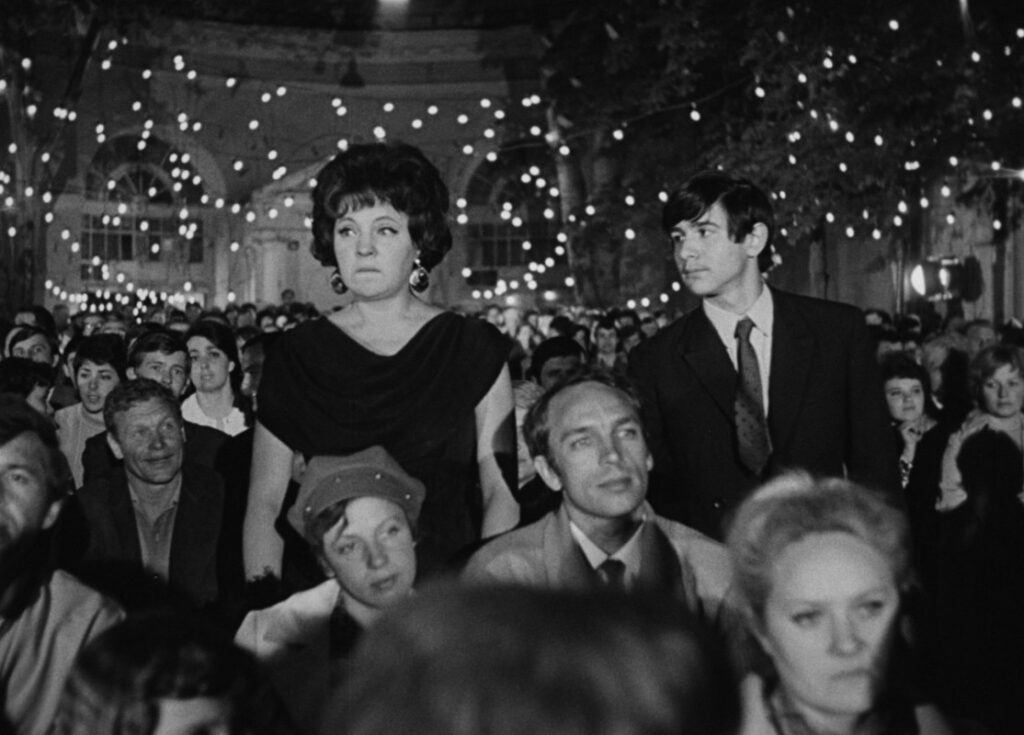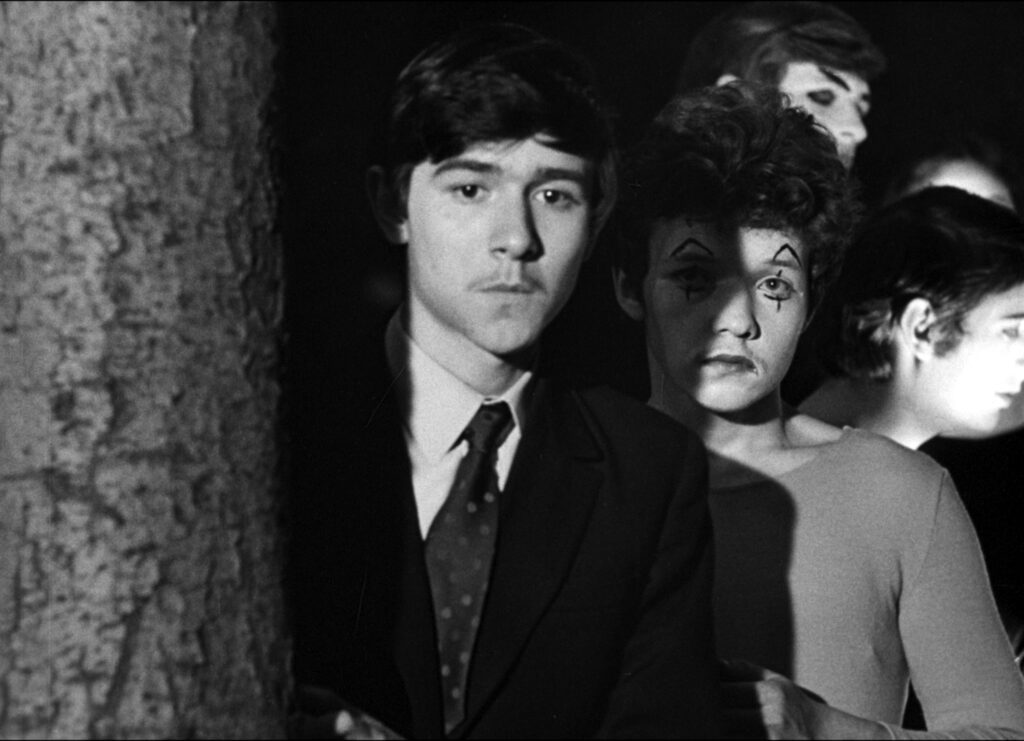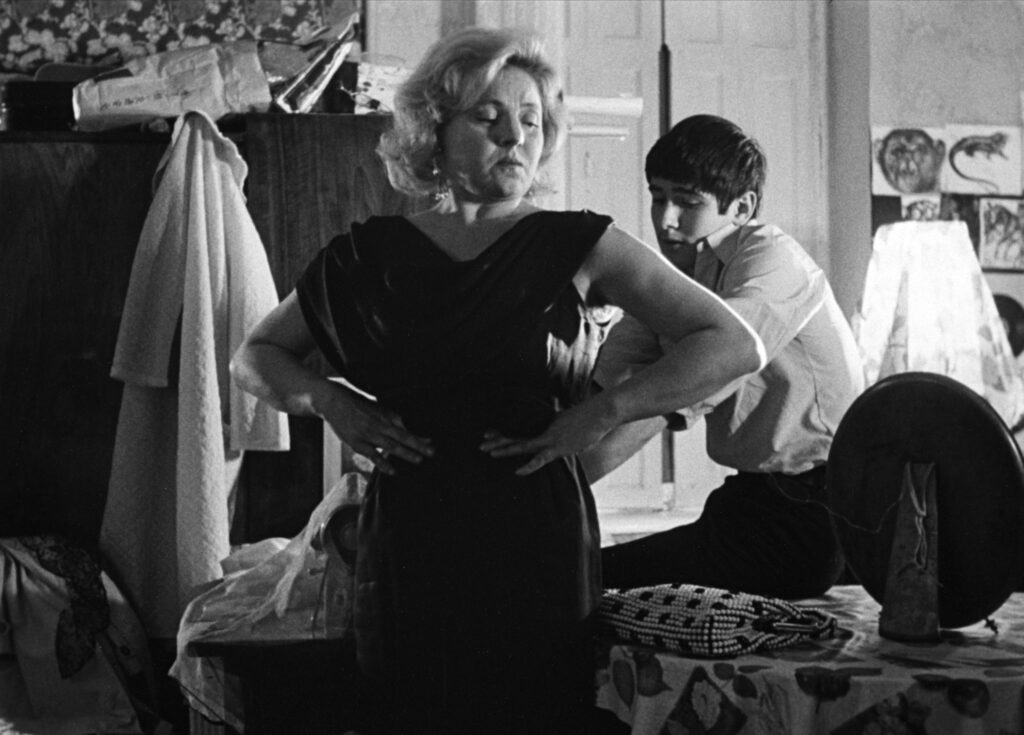 The Long Farewell
ДОВГІ ПРОВОДИ
Yevgeniya, a divorced mother, is very devoted to her only son, Sasha. When she lets him vacation with his father, he comes back a changed person and tells her that he does not want to live with her anymore, and wishes to move to Novosibirsk. As a portrait of a woman unravelled, this film forms a diptych with Brief Encounters. Both are shot in achingly poetic black-and-white. Both are about the nature of romance, even if it's a romance between mother and son, which Muratova proposes as a metaphor for any male-female relationship. Finally, both films are astonishing portraits of unconventional women, and the pain of yearning, impulsive, irrational loves.
Programmer's Note

The Long Farewell was Muratova's most lyrical film, a delicate, heart-breaking portrait of loneliness and unrequited longing, yet was banned for almost twenty years. The Soviet censors thought the film had a "deliberately complicated style", too much "absorption with formal experiments" and was "lacking in realism and motivation"; in short, untowardly bourgeois and inusfficiently optimistic in its portrayal of Yevgeniya. Ian Christie notes that The Long Farewell's "almost unbearable tension is explored in a series of fluid, inventive sequences, which bring visual sophistication with acting and music to match…[that] show Muratova [to be] streets ahead of her (male) contemporaries". Muratova experimented with editing and her penchant for repetition, describing her iterative process in an interview in 1988:

"In The Long Farewell, the love of editing became a principle. I filmed various scenes several times in order to be able to select the best take, and I used nearly all of that double material. I threw away very little. You will have noticed the many repetitions in the film. This wasn't planned in advance… Every film has its own life… The material contains one way of editing, one optimal use of all possibilities. That's what I'm trying to extract."

Keen to discover new talents, especially actors, many of whom became major stars of Russian cinema, Muratova's revelation here was Zinaida Sharko, who plays the impulsive and fragile Yevgeniya, turning The Long Farewell into a profound exploration of motherhood, attachment, and femininity. —Elena Gorfinkel