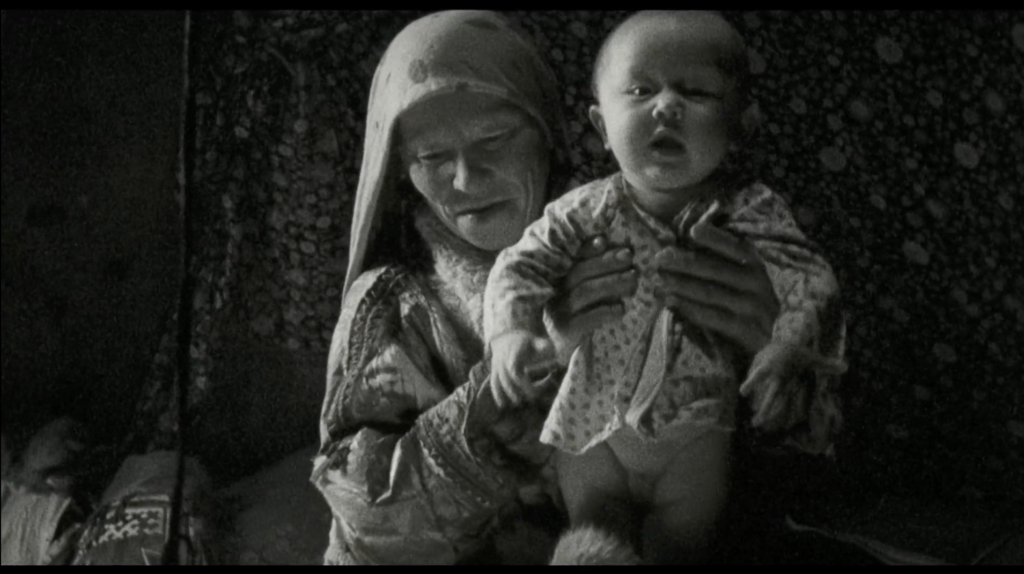 Nedarma (Travelling) is a documentary focusing on the Nenets, a nomadic tribe in the northern tundra of Siberia which Anastasia Lapsui was born into. Sumptuous 35mm black and white cinematography captures the landscapes of the Yamal Peninsula and the daily activities of its inhabitants with patience, a visionary perspective and a captivating soundtrack. The film begins by illustrating the Nenets cosmology as a way of leading into a filmic structure that portrays the arc of life from birth to death.
Director Biographies
Prior to filmmaking, Markku Lehmuskallio was a forester, while Anastasia Lapsui was the first Indigenous radio broadcaster in her region. Since their first work together in 1992, they have forged a collaborative "Fourth Cinema" approach to filmmaking through documentary and fiction forms.
Director Filmographies
Markku Lehmuskallio:
Minja (2014), I Am I (1992), I Am I II (1992), Dance of the Life (1976), A Man, who have two faces (1975), Tapiola (1974), Sounds of the Northern Forest (1973)
Markku Lehmuskallio & Anastasia Lapsuy
Sacred (2016), Tsamo (2015), Pudana, the last of the line (2010), Eleven images of a Human (2013), The Memory of the Land (2009), Travelling (2007), Sápmelas – Saamelainen (2006), Fata Morgana (2004), A Bride of the Seventh Heaven (2003), Mothers of Life (2002), Shepherd (2001), Seven songs of the tundra (2000), Sacrifice, a film about the forest (1998), Anna (1997), A Chronical of Farewells (1995), A Paradise Lost (1994), In the Shape of a Reindeer across the Canopy of heaven (1993)