A pairing of films made in Peru exploring the politics and poetics of justice, liberty, remembrance and forgetting. Walter Saxer's Sepa: Our Lord of the Miracles traces stories of people lost to the enclosed reality of the prison system, whilst Colectivo Silencio's After the Dust reanimates voices of resistance often-willingly forgotten within the enclosed system of the nation state.
Followed by a Q&A with Fernando Vílchez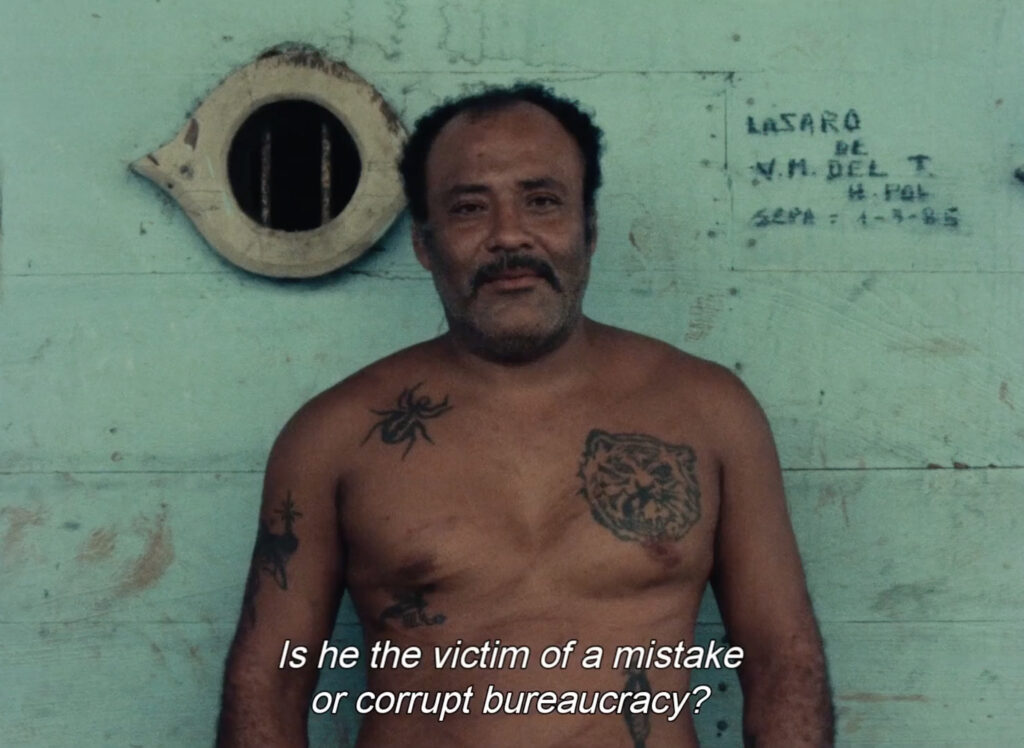 Sepa: Our Lord of the Miracles
Sepa: Nuestro Señor de los Milagros
A rare UK screening of Walter Saxer's little-seen documentary about an experimental open-air penal colony in the Peruvian Amazon described by inmates as the 'green hell'. With echoes of the work of frequent-collaborator, Werner Herzog, Saxer's film stands as the only in-depth public record of a controversial facility that existed between 1951-1993 as a dumping ground for both hardened criminals and political prisoners. The film's restrained, observational approach gives rise to a surprising and complex meditation on forms of justice, liberty and rehabilitation.
Programmer's Note

The film opens with television footage of a violent riot at the El Sexto prison in Lima, where prisoners took and murdered hostages to demand humane treatment and conditions. This brutal prelude from within an inner-city jail is in striking contrast to the verdant prison we are about to enter. Located in a remote and inaccessible part of the Amazonian jungle near the mouth of the river Sepa, the titular unwalled prison was established with the aim to rehabilitate and re-socialise prisoners through agricultural work, with inmates also able to bring their families to live within the colony. Saxer conducted extensive interviews with the inmates; we see them make music, dance, and cook food together. While some inhabitants extol the virtues of life in Sepa, another reality unfolds whereby many are forgotten, with some left to languish there long after their sentences have been fulfilled.

~ Alice Miller
Director Biography

Walter Saxer is a Swiss Film Producer who began his film career in the late 60's when he met the young German director Werner Herzog. With no prior experience, Saxer helped with the production of Herzog's second feature Even Dwarfs Started Small (1970) and became enraptured by the challenge of visualising the "impossible". He moved to Germany where he quickly became acquainted with artists who were part of the German New Cinema wave including Herbert Achternbusch, Reiner Fassbinder and of course Werner Herzog, with whom he collaborated for most of his career. Saxer eventually took a leading role in the production of iconic films like Aguirre The Wrath Of God (1972) and Fitzcarraldo (1982). It was during the making of Fitzcarraldo that he got to know the penal colony "Sepa Nuestro Señor de los Milagros" – a mandatory checkpoint before traveling to the Camisea location in Central Peru, where the steamboat of Fitzcarraldo was hauled over the mountain. After completion of the film Saxer returned to the Amazon to document the surreal place that had captured his heart and imagination. In the mid 90's, he decided to make the Peruvian Amazon his home and today lives in the city of Iquitos where he manages a small hotel "La Casa Fitzcarraldo " hidden in a luscious garden – a product of his relentless fight against the ongoing deforestation that is destroying the jungles.
Director Filmography

Director: Sepa: Nuestro Señor de los milagros (1986)

Production credits (selected): Going Kinski (2011), Punch (1994), Scream of Stone (1991), Echoes From a Somber Empire (1990), Bride of the Orient (1989), Liebe ist stärker als der Tod (1988), Cobra Verde (1987), Fitzcarraldo (1982), Nosferatu the Vampyre (1979)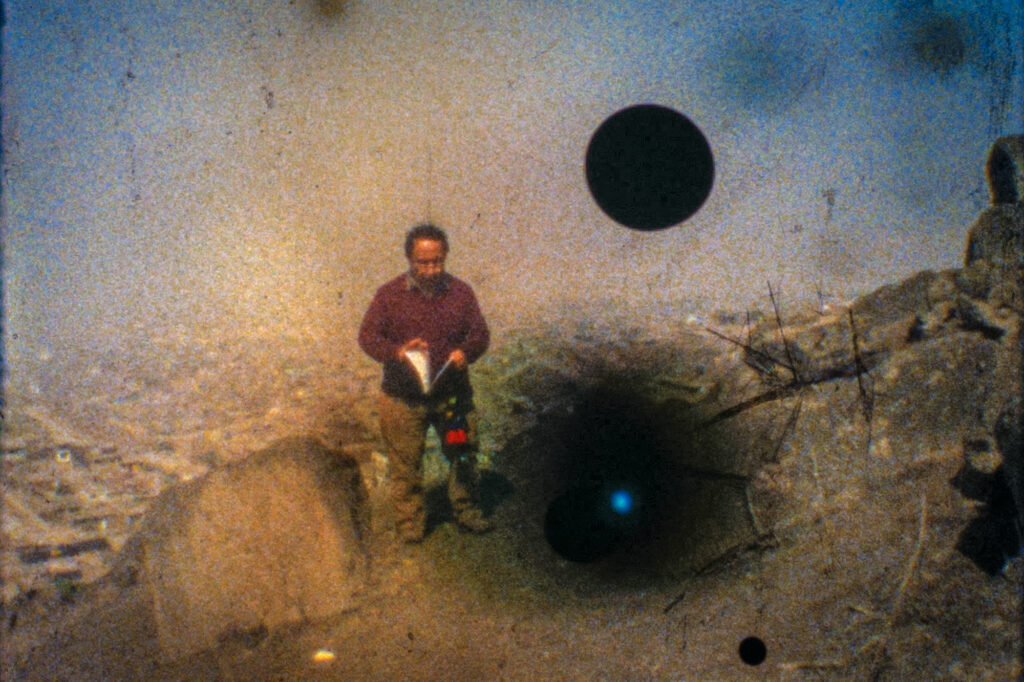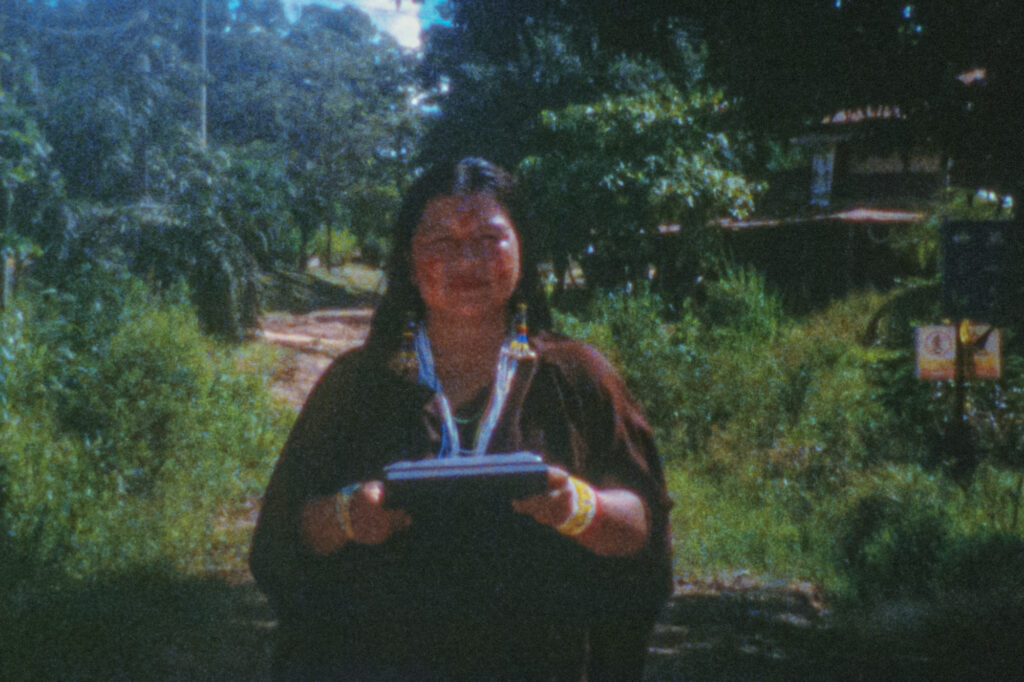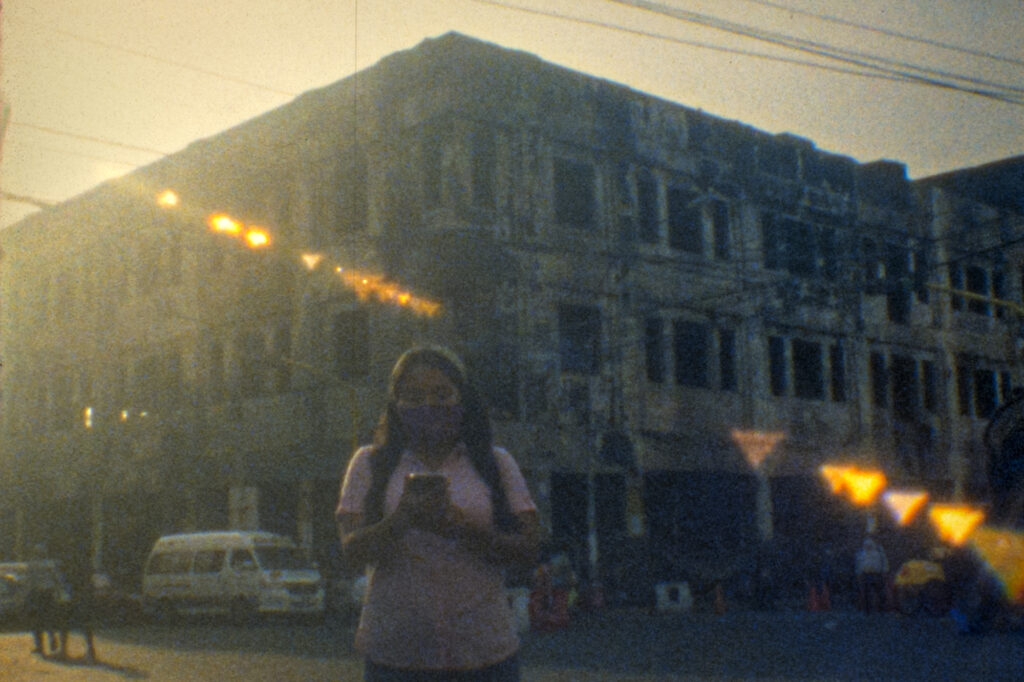 After The Dust
El polvo ya no nubla nuestros ojos
A set of memories, a series of readings. After two hundred years as an independent nation, Peru has many forgotten struggles in different territories and from different times. Marking the country's bicentennial anniversary, this super 8mm film brings together activists and families in a compilation of speeches from history's B-side. A beautiful, stirring expression of liveness, agency, resistance, and the intergenerational obligation to renew and refresh our communal commitment to rights and democracy.
Programmer's Note

Standing high above a valley, a person reads out the description of a scene from Nora de Izcue's Runan Caycu, a 1973 short documentary with Saturnino Huillca Quispe, the celebrated Quechua rural union leader. What follows is a chain of political grievances; old voices join new ones in a moving rally of testimonies against state terrorism, illegal exploitation of natural resources, disappearances, and sexual violence. Rather than speaking in first-person, each reader amplifies the story of another, confounding the boundaries between personal, shared, and inherited experiences. As the original title asserts – El polvo ya no nubla nuestros ojos/ The dust no longer clouds our eyes – more than the enduring spectre of violence, the film shows a collective resoluteness in the fight for justice, equality, and transformation.

~ Ilinca Vanau
Director Biography

Colectivo Silencio is a group made up of young artists and activists who live from and work in different cities of Peru. Their work arose from discussions on political cinema, enriched by the identity and territorial diversity of each one.