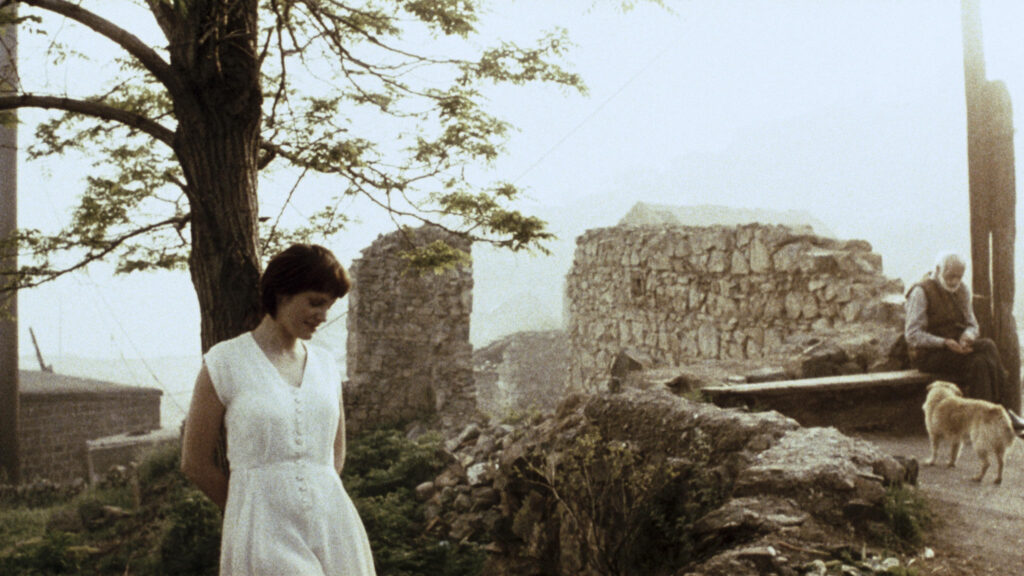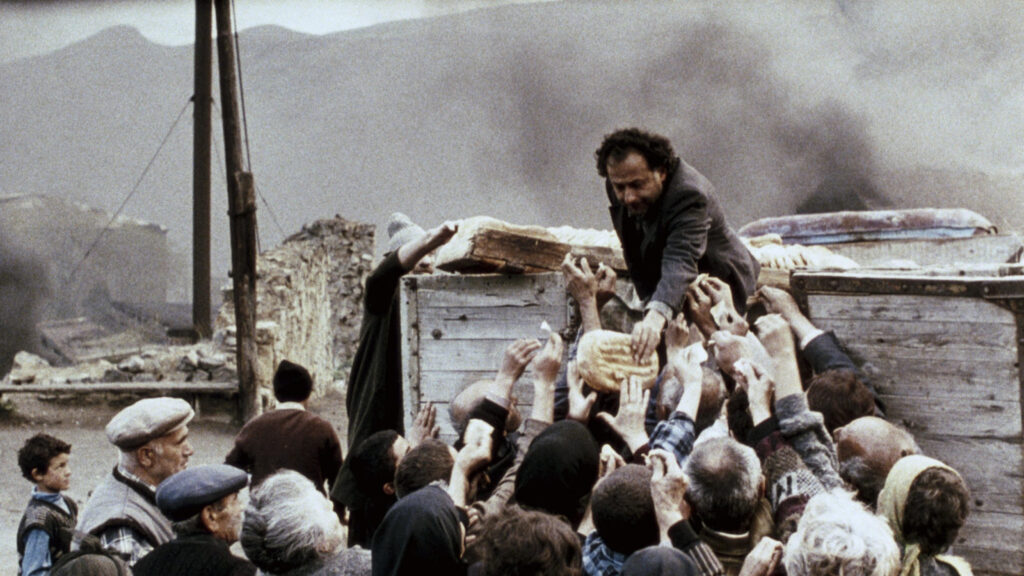 An impassioned, unsentimental debut feature by Maria Saakyan—whose life was cut tragically short in 2018—Mayak (The Lighthouse) is a war film that breaks out of the genre's conventions with a uniquely haunting perspective. Embattled Northern Armenia at the end of the 20th century—where Lena, a young woman returns from Moscow to convince her grandparents to join her on a trip back to Russia—presents an apocalyptic vision of freedom and imagination in limbo, made forlornly oneiric through the film's pallid tones and discreet performances of its cast (including Sofiko Chiaureli, best known as Sergei Parajanov's muse). —Film at Lincoln Center
Programmer's Note

In the opening of The Lighthouse, we stumble across a barren landscape, scarred by conflict, and are transported into a timeless mountain village swirled by mist. A young woman, Lena (Anna Kapaleva), is apparently coming home. But where is this place? And when? As Lena removes the dust sheets from her long-abandoned furniture she notably listens to a record of Alice in Wonderland—appropriate for a world where war has made nonsense of the normal. And The Lighthouse is best approached as a tumble down a temporal rabbit hole, where grainy flashbacks of a pre-war past are elided with an ever-pervading fear of future destruction and a fleeting respite is found in the mundane, domestic present.

Shots of a child being bathed or hands sawing logs for a fire, sing with a simple beauty. Like Lena, her 20-something heroine, the then 27-year-old director Maria Sakyaan was a young woman displaced by war. Aged 12 the conflict in the Caucasus forced her and her family to flee Armenia to Moscow. The Lighthouse, her remarkably confident debut, was not just about realising her own vision as a filmmaker—an uphill enough challenge given she is the first female director to complete a feature in the history of Armenian cinema. It was also a way of exploring the trauma of her own past and that of her fellow collaborators which, on The Lighthouse, included a Serbian set designer and a Georgian screenwriter, both similarly swept up in the mass migration that followed the breakup of the Soviet Union after 1991.

Saakyan focuses her lens mainly on women and girls and their concerns and everyday struggles. Men are absent (away fighting) or disembodied as a "threat" located in the black army helicopters that roar overhead or the radio voices that announce fatalities. Both of these represent the powerful external forces that dictate the women's lives and that are, terrifyingly, beyond their control. The penultimate shot of the film is that of a female refugee silently screaming. With The Lighthouse, Saakyan has finally given that nameless woman, and thousands like her, a voice. —Larushka Ivan-Zadeh
Director Biography

Maria Saakyan (1980, Yerevan, Armenia) was born and grew up in Armenia. In 1992, she moved to Russia with her parents and graduated from Moscow's VGIK film school in 2003. During her studies she shot several short animated and experimental films. From 2003 to 2006 Maria worked as a creative producer for the Andreevsky Flag Production Company, and in 2009—alongside Victoria Lupik—she founded Anniko Films, where she developed her second feature I'm Going To Change My Name, an independent international co-production which was awarded Best Pitch from B2B, Belgrade and DAB at Golden Apricot International Film Festival, Yerevan. In 2010, Saakyan was selected for Berlinale Talent Campus. Her films have screen world-wide at IFFR, International Film Festival Telluride (USA); Premiers Planes (France), Film Festival Oberhausen (Germany), Karlovy Vary Film Festival, Sofia International Film Festival, among others. Her directorial debut The Lighthouse has been awarded Special mention at Premiera Film Festival (Moscow), Best Debut at ̈Golden Apricot (Armenia), Grand-Prix at Split International Film Festival and First Prize at Moscow Human Rights Festival.
Director Filmography

Entropiya (2013), Alaverdi (I'm Going to Change My Name, 2012), Mayak (The Lighthouse, 2006), The Farewell (2003), The Game (2000)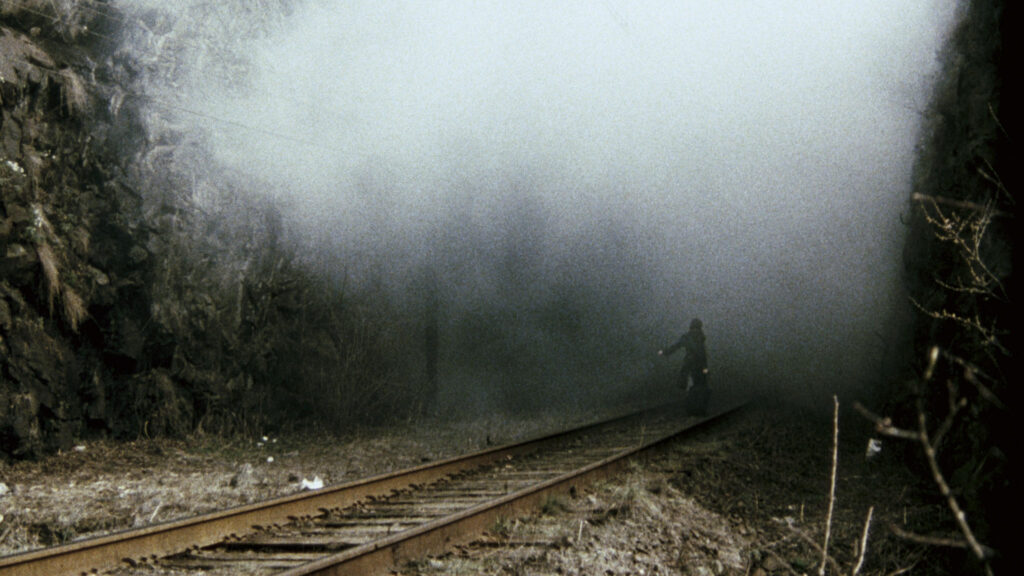 Surviving Memories
A film more about the effect of war on people than about war itself, Mariya Saakyan's Mayak paints the push and pull between the comfort of memories and the reality of present danger as a never ending, circling voyage.
Programmer's Note

Surviving Memories is a video essay to accompany Maria Saakyan's Mayak (The Lighthouse) and is supported by The Hamo Bek-Nazarov Project.
Director Biographies

Manuela Lazic is a freelance film critic and actress whose writing appears regularly in British and international film magazines and on cultural websites. She trained in the Meisner technique of acting at the Actors Temple in London, an experience that has made clear to her that art is less about 'stories' than it is about the life cycles of human relationships.

twitter: @manilazic




Alessandro Luchetti started working as a freelance producer 2 years ago. He has a background in events management and has worked at various art institutions and film festivals, working closely with many artists and industry professionals. His time at the Institute of Contemporary Arts in London has shaped his desire to create work that highlights the connectedness of our world and challenges norms.

twitter: @al_luchetti