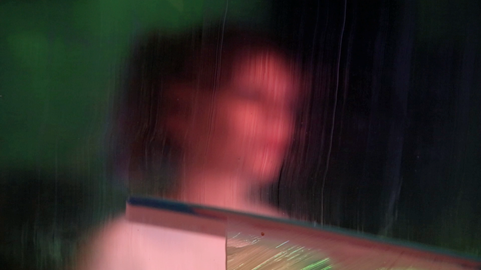 Kimberley O'Neill
Kimberley O'Neill is an artist and filmmaker based in Glasgow. O'Neill was shortlisted for the Margaret Tait Award 2019/20. Recent activities include; Enigma Body Tech, solo exhibition, Satellites Programme, Collective Gallery, Edinburgh, 2019; Ways to Speculate, Screening, Site Gallery, Sheffeild, 2019 and she was co-Programmer of AMIF 2019 with Ima-Abasi Okon & Emmie McCluskey at Tramway, Glasgow.
3 – 5 March, 10:00 – 17:00 • Free Entry
SCREENTIME brings together Everyday Apocalypse (2020) and In10ded Ten: The Fate of The Middle Place (2021), two short films made by young Berwick filmmakers – Kyra, Sam, Jaimee, Ben and Christopher, Ebba, Lara, Violet with Kimberly O'Neil. Through a series of online and in-person workshops, the filmmakers experimented with digital filmmaking and documentary techniques to produce films exploring the relationship between people, technology, and the local environment.
Three short works by young filmmakers in Berwick, made collaboratively with artists Kimberley O'Neill and Kathryn Elkin. Applying techniques of digital filmmaking and documentary storytelling, the films explore entangled relationships between people, technology and the local environment.