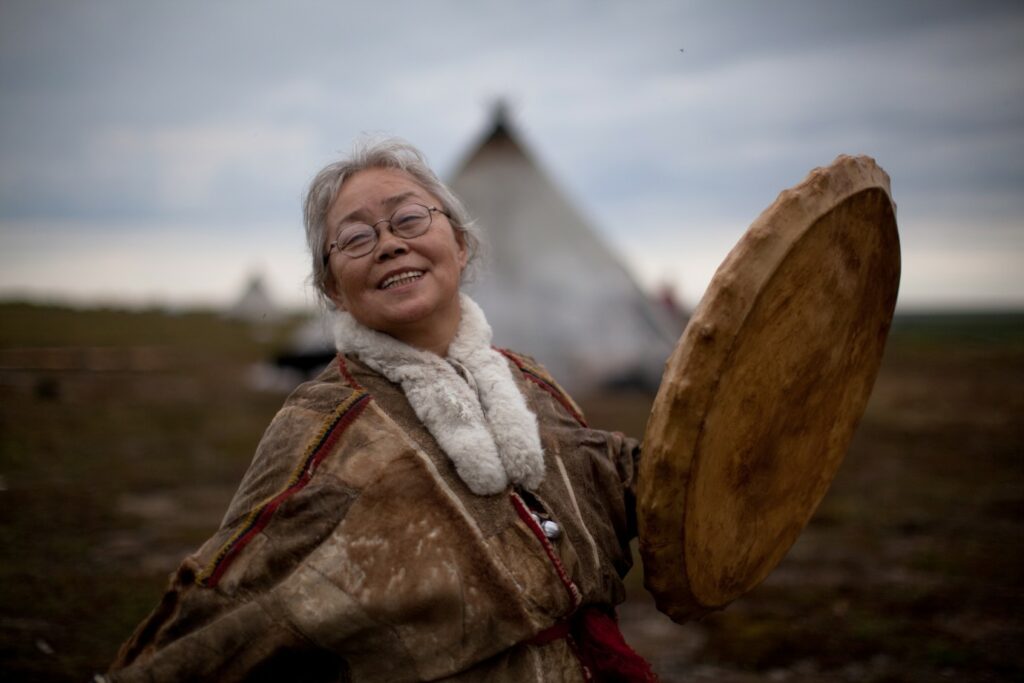 Anastasia Lapsui
Anastasia Lapsui (Nenets) is a filmmaker, screenwriter, and radio journalist born into a nomadic family in the Yamalo-Nenets Autonomous Okrug in 1944, northwest of Siberia. She has developed a highly original documentary and narrative filmmaking practice in collaboration with her partner, Markku Lehmuskallio. Together, they have produced elegant portraits of the Nenets, Sami, and other Indigenous peoples, incorporating traditional folktales and spiritual customs with meticulous depictions of their everyday lives. She studied at the Salekhard Pedagogical Institute (1963-1966) and Ural State University, becoming the first Indigenous radio journalist in Yamal. Her films have been widely exhibited at festivals and museums around the world, including the Berlinale, International Film Festival Rotterdam, Docpoint Helsinki, Toronto International Film Festival, Dok Leipzig, Midnight Sun Film Festival, and Karlovy Vary International Film Festival. She is the recipient of numerous awards including Finland's top film prize, the Jussi Award, for Best Film (2000), Best Screenplay (2001) and Best Documentary Film (2003); Grand Prize from Festival International de Films de Femmes (2010); a Confédération Internationale des Cinémas d'Art et Essai Award from Berlinale Forum (2002); and the Finland Award (2009).
Nedarma (Travelling) is a documentary focusing on the Nenets, a nomadic tribe in the northern tundra of Siberia which Anastasia Lapsui was born into. Sumptuous 35mm black and white cinematography captures the landscapes of the Yamal Peninsula and the daily activities of its inhabitants with patience, a visionary perspective and a captivating soundtrack. The film begins by illustrating the Nenets cosmology as a way of leading into a filmic structure that portrays the arc of life from birth to death.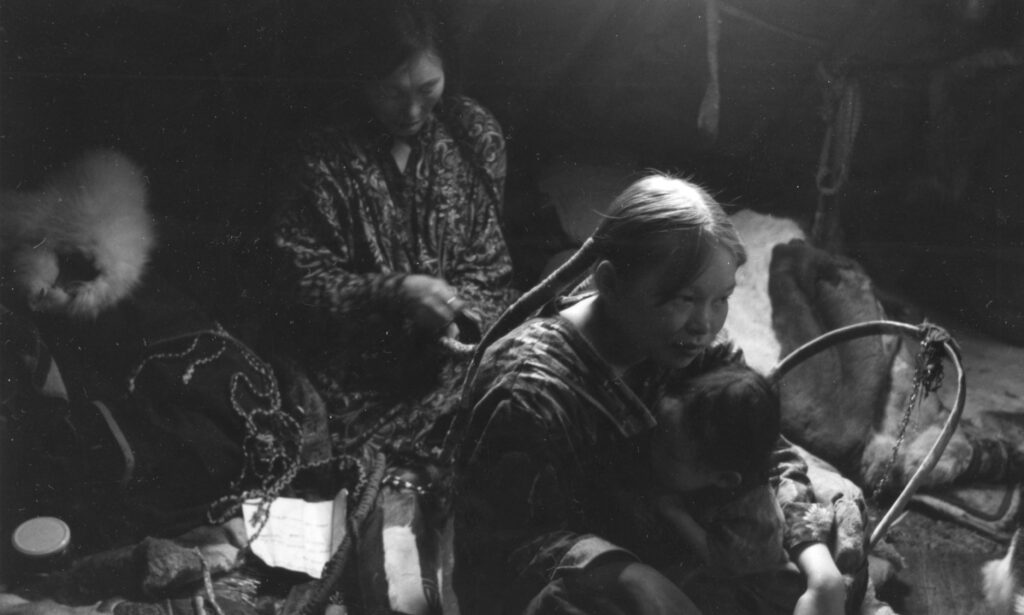 (Seitsemän laulua tundralta)
An anthology of stories made collaboratively with the Nenets, an indigenous nomadic people of the Russian tundra under modern Communist rule. Beautifully composed from both archive material and cinematography, the film blends fiction and documentary to produce a vivid portrait of Nenets culture as told and performed by the people themselves. As the first feature film made in the Nenets language, Seven Songs makes an important contribution to contemporary indigenous cinema and a timely intervention into continuing calls for decolonization in Russia.