Early Career Critics Workshop
Early Career Critics Workshop
The Early Career Critics workshop's took place during the 16th BFMAF digital edition and we are thrilled to present the writings that came out of this process. Six young critics from different academic and professional backgrounds came together to discuss and write about the festival's programme, under the mentorship of critics and curators Tendai Mutambu, Dessane Lopez Cassel and Dennis Vetter. The 2020 young critics are: Eilidh Campbell, Amy Lea, Jessica McGoff, Natasha Thembiso Ruwona, Ren Scateni and Ilinca Vanau. Read their reviews and bios below.
Workshop mentors
Tendai Mutambu is a writer, curator, and film programmer presently based in Bristol where he is Assistant Curator of Commissions and Public Programmes at Spike Island. In 2019 he was the Programming Fellow at BFMAF for which he curated Artist in Focus: Marwa Arsanios. Tendai has written for the British Film Institute, LUX Moving Image, Ocula Magazine, Frieze, Runway Journal of Contemporary Art,  and several exhibition catalogues. Other projects include: WE ARE HERE, a series of five film programmes and installations of Artists' Moving Image from the British Council and LUX collections touring internationally until 2022 and 'Twenty-Two Hours' at ICA London as part of the BFI London Film Festival (2018).
Dessane Lopez Cassell is a curator, writer, and editor based in New York. She has organised curatorial projects and screenings for the Brooklyn Academy of Music (BAM), the Museum of Modern Art, and Flaherty NYC, among others. Her writing has been published in Hyperallergic and Film Comment, as well as in catalogues issued by the Whitney Museum, the Studio Museum, BlackStar Film Festival, and the Museum of Modern Art. Currently, she chairs BlackStar's experimental film committee and serves as Editor of Reviews at Hyperallergic.
Since 2013 Dennis Vetter has been a board member of the German Film Critics Association (VdFk), one of the heads behind the Pamphlet for Activist Film Criticism 2015 and a co-founder of the Berlin Critics' Week for which he currently serves as Artistic Director. He works as a programmer for the queer, sex-positive festival La Fête du Slip in Lausanne, Switzerland. Over the years he has accompanied many festivals as organiser, programmer and projectionist, he also worked on several retrospectives with the independent initiative Filmkollektiv Frankfurt. He's the co-founder of the Hungry Eyes Festival, which is rooted in the Department of Applied Theatre Studies (ATW) in Gießen focussing on intersections between film, installation and performance. Dennis also was a co-founder and editor of the online film magazine NEGATIV, a space for the reflection on film criticism as a form which existed between 2010 to 2015.
Young Critics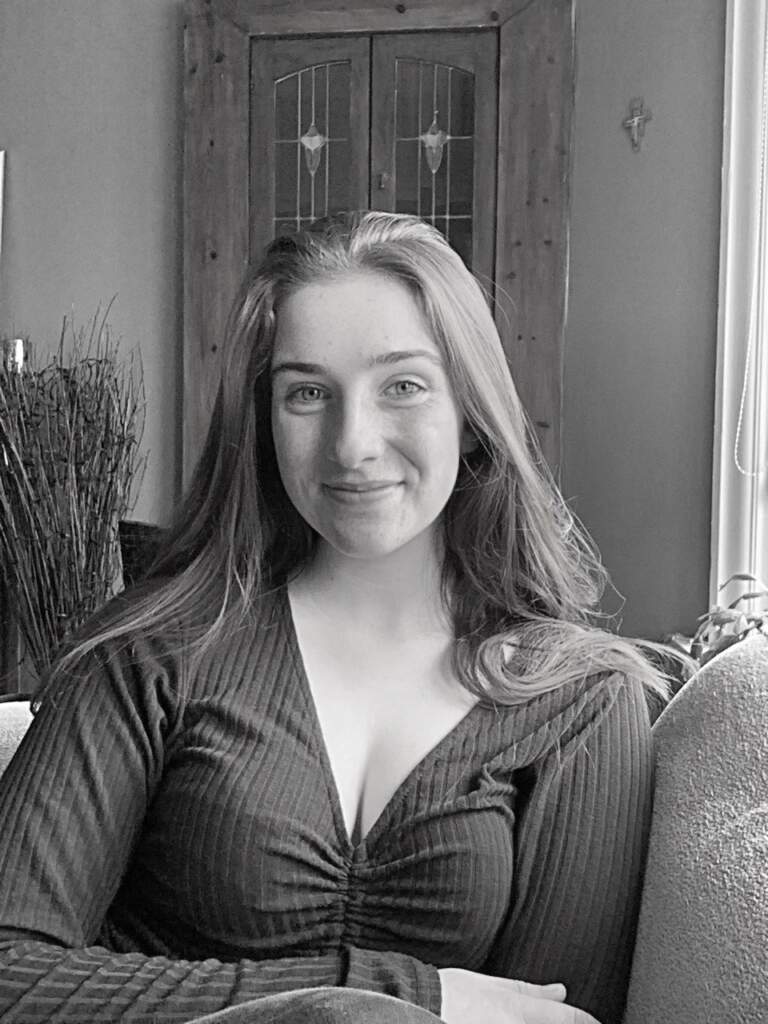 Eilidh Campbell is a singer based in Northumberland, whose work focuses on community outreach and accessibility. She is currently working with The Wilson's Tales Project and the Radio Rooms on a project exploring the life and work of John Mackay Wilson, the writer of "Wilson's Tales of the Borders", along with the socio-cultural impact of the writer's work through music. In 2019, she volunteered at the 15th BFMAF and used her experience at the festival in the research phase of her extended project qualification, a piece of writing exploring whether myths and legends should be used as an artistic stimulus and the cultural importance of folkloric traditions. Eilidh also contributed to the multimedia exhibition "The hurt goes on", shown at the 2018 festival in partnership with Berwick youth project.
Read Eilidh's essay on Filmmaker in Focus Izza Génini here.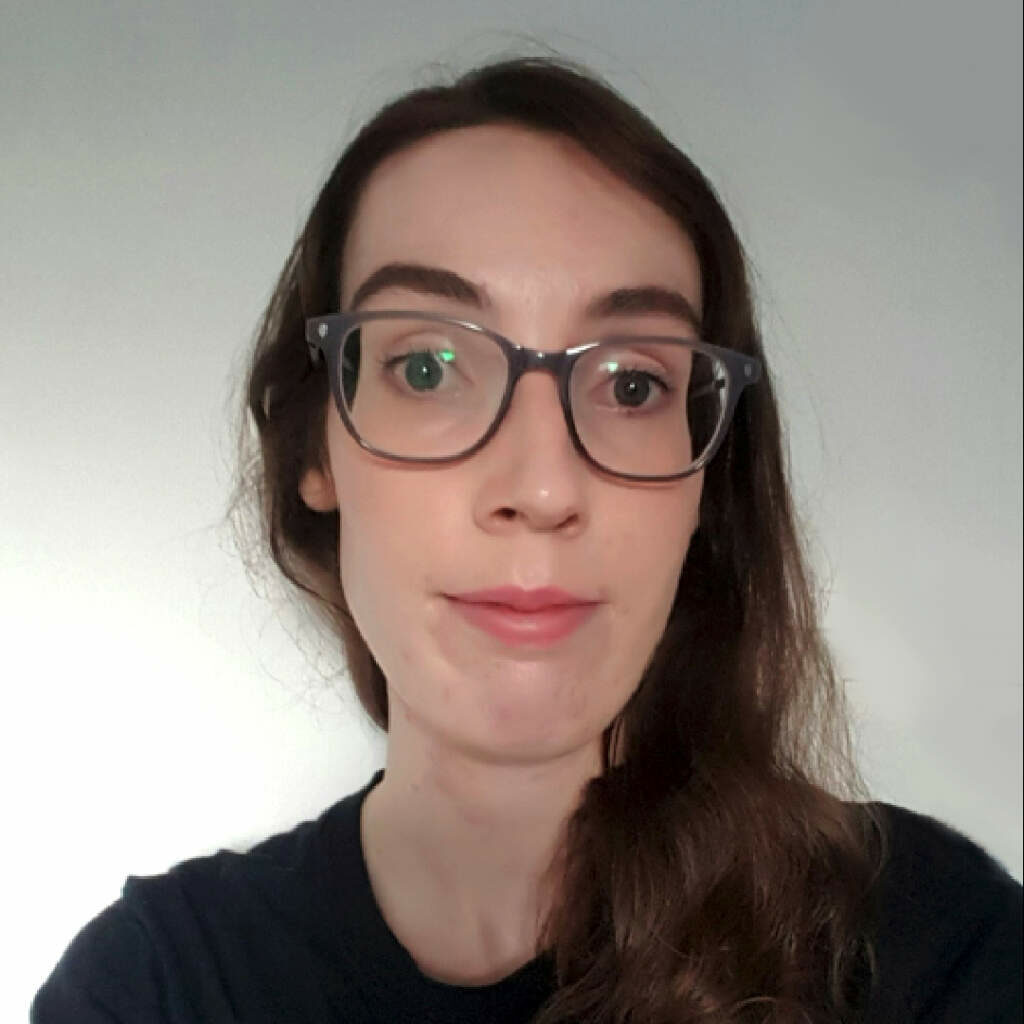 Amy Lea
Amy Lea is a project coordinator and curator based in Edinburgh. As part of her Master's degree in Film, Exhibition & Curation from the University of Edinburgh, she has co-programmed screenings for Glasgow Film Festival and Edinburgh International Film Festival, and since gone on to work in the event management side of both festivals as well as others in Scotland and North East England. Amy has also been a submission viewer for several festivals across the UK.
Read Amy's essay on Tiffany Sia's Never Rest/Unrest here.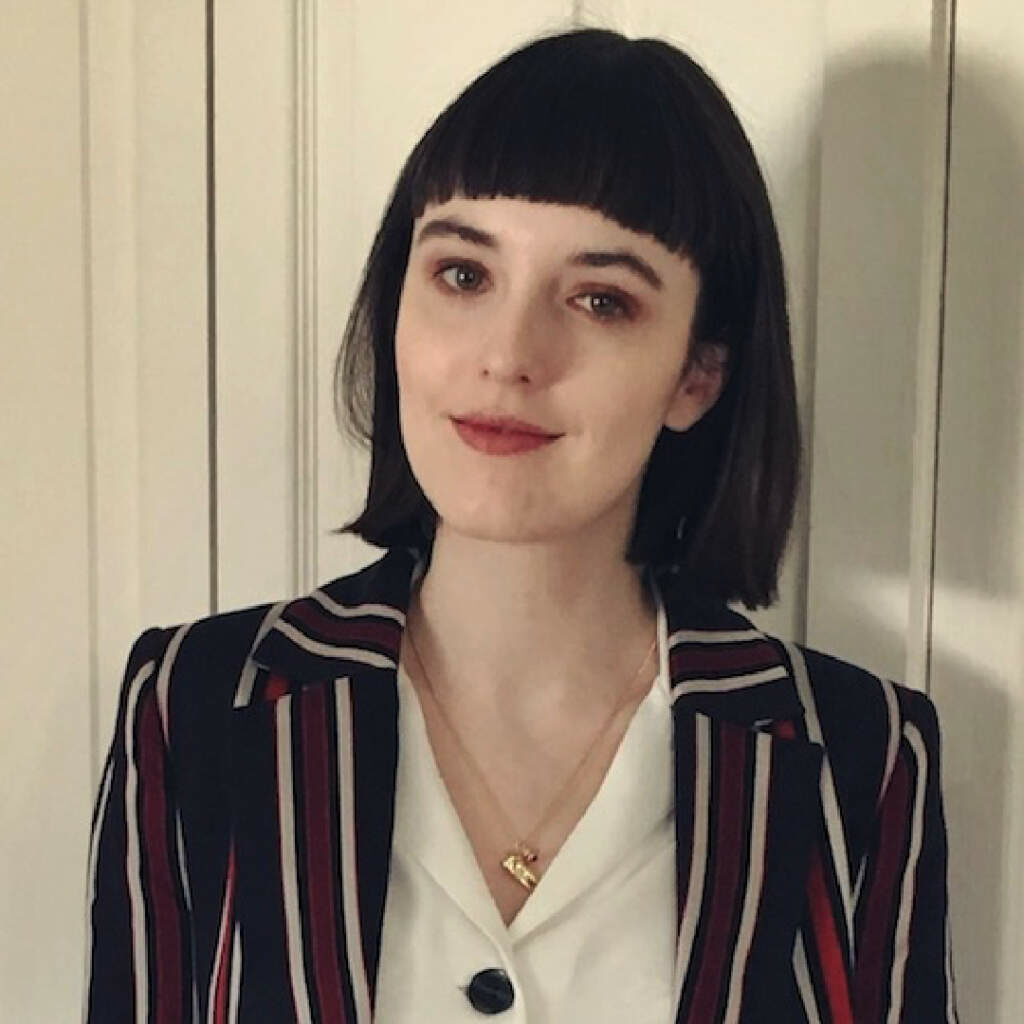 Jessica McGoff is a film writer and video essayist. Having studied film theory at the University of Glasgow, and further at the University of Amsterdam, she has continued to write about film and create audiovisual essays. Her written work has been published in MUBI Notebook, Another Gaze and CinemaScope, and her video essays have been commissioned by Sight & Sound and the International Film Festival Rotterdam. Recently, she has also curated a programme for Glasgow Short Film Festival. Jessica is interested in female authorship in film, and forms of the moving image that have anti-capitalist and anti-patriarchal potentials.
Read Jessica's essay on Basel Abbas and Ruanne Abou-Rahme's At Those Terrifying Frontiers here.
Natasha Thembiso Ruwona is a Scottish-Zimbabwean artist, researcher and programmer. They are interested in Afrofuturist storytelling through the poetics of the landscape, working across various media including; digital performance, film, DJing and writing. Their current project Black Geographies, Ecologies and Spatial Practice is an exploration of space, place and the climate as related to Black identities and histories. Natasha is interested in different forms of magic and is in particular drawn to the power of the moon.
Natasha completed a curatorship for Africa in Motion Film Festival 2019 and was selected as Film Hub Scotland's New Promoter for Glasgow Short Film Festival's 2020 edition. They are a Project Coordinator for UncoverED, Assistant Producer for Claricia Parinussa, a Committee Member for Rhubaba, Board Member of the CCA, and Assistant Curator for Fringe of Colour.
Read Natasha's essay on Lemohang Jeremiah Mosese's This Is Not a Burial, It's a Resurrection here.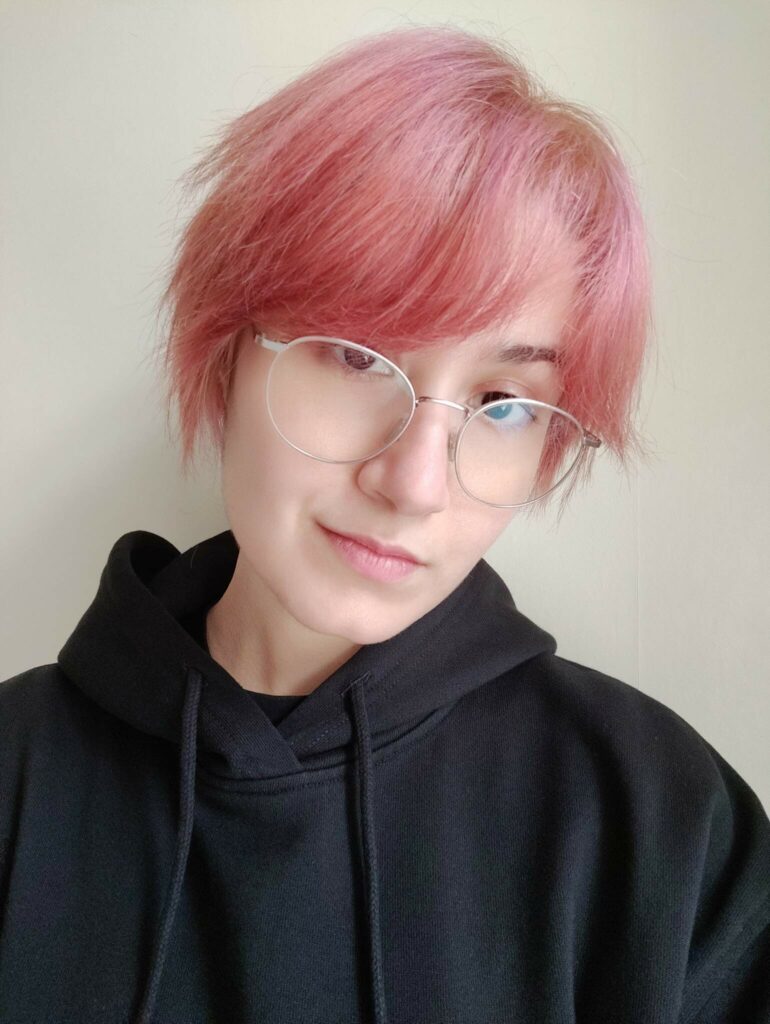 Ren Scateni is a writer, curator, and programmer whose work focuses on the cinema of East Asian countries. Their writing has been featured in Hyperallergic, Art Review, MUBI Notebook, Sight & Sound, among other publications. They are a graduate of the 2019 BFI Critics Mentorship Programme, the 2020 Barbican Emerging Film Curators Lab, and the 2021 IFFR Young Film Critics Programme. Ren has recently curated a short film programme on filmmaker Yoshigai Nao for the Barbican and sat on the submissions panel for the 2021 edition of the Glasgow Short Film Festival. Ren is currently curating a programme on contemporary Japanese documentary practices to be delivered later this year.
Read Ren's essay on Lisa Spilliaert's N.P here.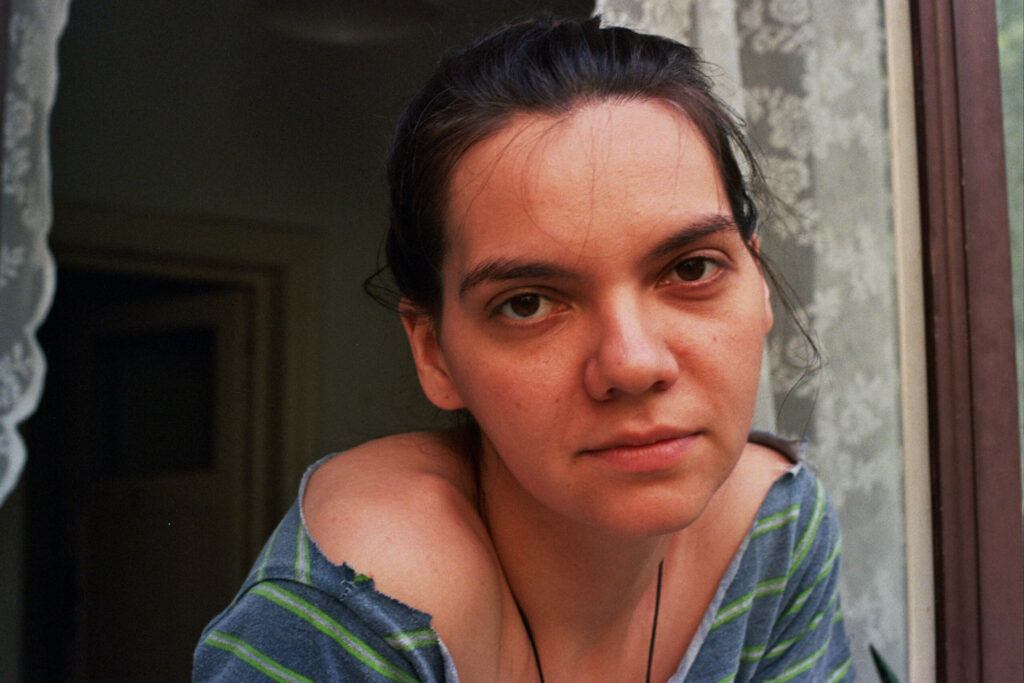 Ilinca Vanau is a writer and photographer living in Edinburgh. Born in Romania, she moved to Scotland a decade ago to study at the University of St Andrews, where she received her undergraduate degree in Social Anthropology and Film Studies. Her academic journey has happened in tandem with ventures into publishing, curating and film programming as well as work on several long-term photographic projects. In 2018, she returned to the University of St Andrews and completed an MLitt in Film Studies with a thesis exploring the formal correspondences between films by Chantal Akerman and Sergei Loznitsa. Ilinca is drawn to cinema that touches upon the fields of documentary film, visual anthropology, sensory ethnography and is interested in cinematic thinking and the ethics of film form. More broadly, she turns to moving image practices to question and taste the intimate relationship between time, memory and identity.
Read Ilinca's essay on Maria Saakyan's Mayak/The Lighthouse here.